Product Description
Flashforge latest Business class Model...
With a new, fully enclosed design this printer may seem like science fiction, but will be on a desktop near you soon! Print high quality, professional designs with this exciting new machine. Utilizing a new, high resolution LCD screen, you are always kept well informed about the progress and details of your print jobs, enabling you to focus on your designs and creations. The only limitation is your imagination with the new FlashForge Dreamer.
What's in the box:
FlashForge Dreamer Assembled 3D Printer

Power lead and power supply

2 X filament


More coming soon...
SOFTWARE
The FlashForge Dreamer connects via an open USB port to any computer running Windows XP, Vista, 7 and Mac. Alternatively you can load your files onto an SD Card.
FlashForge utilizies the Flashprint Software Package. The software is accesible and user-friendly, allowing novice 3D-ers to easily tweak the Support and Fill settings.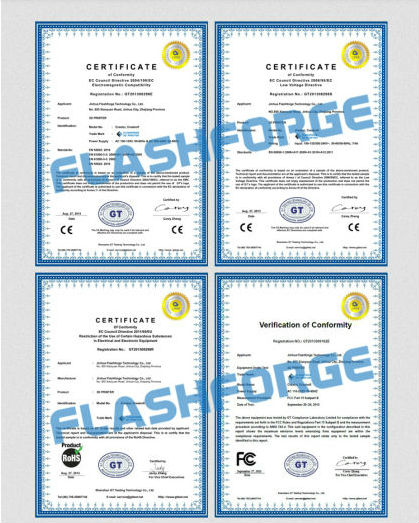 Specifications
Printing material: 1.75mm ABS or PLA

Print Technology: FUSED FILAMENT FABRICATION

Printer dimensions: 485 x 400 x 335 mm

Build volume: 230 x 150 x 150 mm

Layer thickness: 0.1-0.5mm

Number of Extruders: 2

Nozzle diameter: 0.4mm

Heated Build Platform: 120 C Maximum

Extrusion temperature: Recommended Maximum 230 C

AC Input: AC100-240V, 50/60Hz 300W

Connectivity: SD card or over USB

File formats accepted: stl

Printer software: FlashPrint

OS Compatibility: Linux, OSX, and Windows
Customer Review

Product Reviews
Product is Coming Soon Or Out of Stock