Product Description
ASUS B85-Plus Chipset
A new premium gold color scheme symbolizes a guarantee of the highest standards of innovation, performance, and reliability. Having been tested with computer components from almost all brands on the market, and passing the most demanding stress-testing process in the industry, the ASUS B85-PLUS delivers the stability, reliability and longevity you've always hoped for. The new Intel B85 chipset and an array of ASUS-exclusive features work side by side to offer you a powerful gaming machine.
Features:
ASUS DIGI+ VRM - Digital Power Design
ASUS USB 3.0 Boost - Lightning Fast Transfer Speeds!
ASUS Fan Xpert 2 - Optimizes Fans Speeds for a Cool and Quiet System
Network iControl - Real-Time Network Bandwidth Control
ASUS Anti-Surge Protection - Protect Your Device
100% High-Quality Solid Capacitors
ASUS 5X Protection - ASUS Motherboards Safeguard Your PC with 5X Protection
Intel B85 Chipset with Intel SBA Support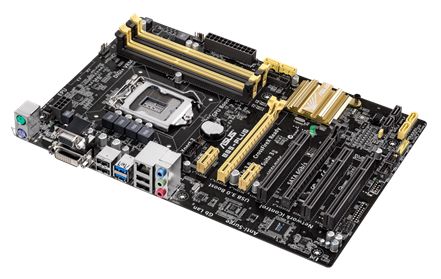 ASUS DIGI+ VRM Digital Power Design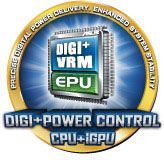 The all-new digital CPU power controls work perfectly together to match digital power signal (SVID) requests from the CPU, with ultra-fast sensing and response efficiently delivering precise power. Accurate delivery reduces waste, and provides more stable CPU vCore voltages. Users can adjust CPU PWM voltages and frequencies for various overclocking scenarios, with accurate input through UEFI BIOS tuning or ASUS's exclusive interface. This unique design increases overclocking headroom to push performance to its full potential.
ASUS-Exclusive USB 3.0 Boost for 1.3X Faster than Traditional USB 3.0
With USB 3.0 Boost technology, USB transfer speeds increased up to 1.3 times, enhancing an already impressive USB 3.0 transfer rate. ASUS software automatically accelerates data speeds for compatible USB 3.0 peripherals, without the need for any further user configuration.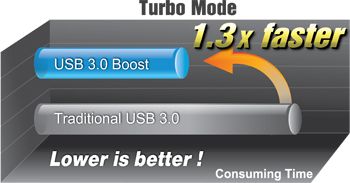 ASUS Fan Xpert 2 with Optimum Fans Speeds for a Cool and Quiet System
Hardware-level ASUS Fan Xpert 2 features an Auto Tuning mode. It provides a tailored fan speed setting for each fan to achieve the best balance between cooling performance and fan noise. It even provides a "Silent" Mode for users who wish to reduce noise levels to near 0dB with a specific fan speed control.
Network iControl for Real-time Network Bandwidth Control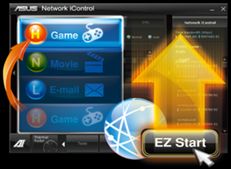 With a single-click, the current application can have its data and network bandwidth prioritized over other applications. Moreover, you can prioritize your favorite software easily by configuring profiles through the intuitive user interface. Within the profiles, programs can be pre-scheduled to run in a specific time period to avoid network congestion and long-waits on downloads. Auto PPPoE network connection provides a one-step setup for enhanced online convenience. Overall, it's an intuitive network bandwidth control center.
Windows 8 - One-Stop Access to Innovative ASUS Features
With hardware driver compatibility tested and assured, ASUS provides a complete solution for Windows 8 support. Users can now experience the next-generation operating system on ASUS hardware, and can rest assured that they can easily upgrade once the final driver versions are released – all without any compatibility issues!
ASUS Anti-Surge Protection
The Anti-Surge Protection Design detects overvoltage conditions and prevents voltage surges from spreading. It also actively cuts off the overvoltage supply to protect the system.
ASUS Motherboards Safeguard Your PC with 5X PROTECTION
DIGI+ VRM - Precise power control keeps temperatures low, significantly enhances overclocking ability, and provides long-lasting stability.
DRAM fuses - Enhanced DRAM Overcurrent Protection, Short Circuit Damage Prevention. Onboard Polyswitch (Resettable Fuse) prevents overcurrent and short-circuit damage. This extends beyond I/O ports to DRAM to safeguard the system and device lifespan.
ESD Guards - Tiny ICs near or around the I/O Ports or Connectors – such as USB/LAN/Video Ports – enhance ESD Protection and extend component life. Thanks to these ASUS ESD Protection ICs, our motherboards are protected from electrostatic interference and damage.
All 5,000-Hour Solid Caps - ASUS motherboards utilize ALL 5K Hours (5K Hrs. @ 105°C; 50K Hrs. @ 65°C) Solid capacitors provide durability and an improved lifespan, and enhance thermal performance.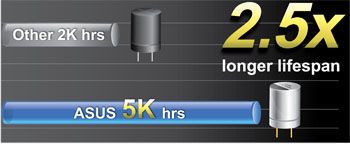 Extra-Durable Stainless Steel Back I/O - ASUS Motherboard back I/O panels are made from strong stainless steel, bonded with a thin layer of chromium oxide, to provide corrosion resistance. As a result, ASUS stainless steel back I/O panels have a usage life three times longer than ordinary panels.

Intel B85 Express Chipset with Intel SBA Support

The Intel B85 Express Chipset supports the 4th generation Intel Core processors. The Intel Small Business Advantage (Intel SBA) enables the best solutions for businesses in an un-managed PC environment. It is a hardware and software solution that provides unique security and productivity capabilities designed for small businesses. B85-Plus supports Intel SBA.