Product Description
Features
Gamer Centric Design
Gorgeous gaming power
G750 is even slimmer and more gamer-centric than previous G Series notebooks, which is saying a lot. It meets your gaming needs as the ultimate weapon in any gameplay genre, making you a better gamer and a mightier ally to your teammates. Once more, the eye-catching design draws inspiration from stealth fighters, presenting an ergonomically-inclined surface for greater comfort during long gaming sessions. To better keep in touch with your co-op partners and everyone else, there's an HD camera, while a range of exclusive accessories complete your gaming experiences for more thrills at home and away.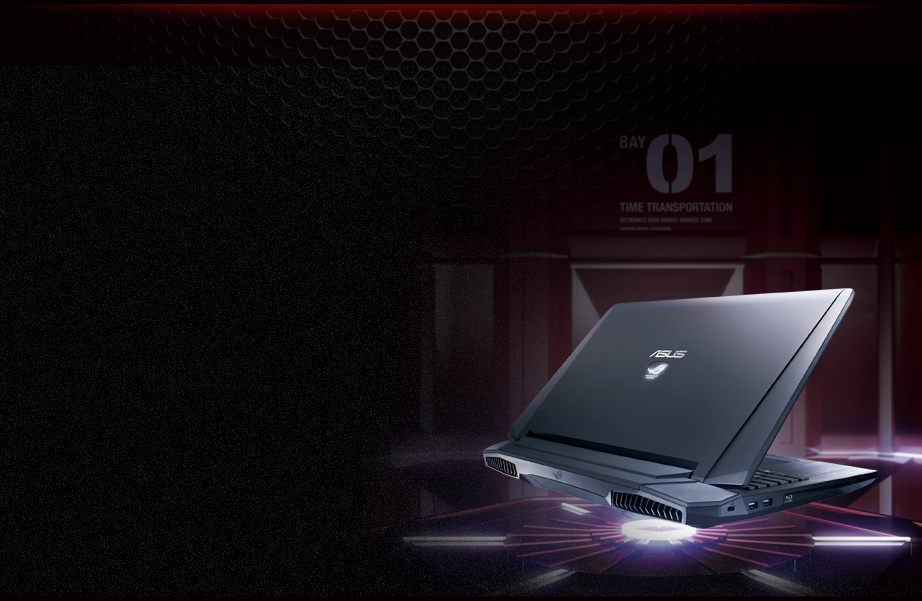 Stealthy appeal redesigned
Welcome to the ongoing stealth revolution! G750 retains the design that has made ROG G Series gaming notebooks icons of cool power since 2010, getting its inspiration from the F22 stealth fighter. Sleekly aggressive flowing lines and panels combine with massive rear-venting dual exhausts that double as a dramatic visual touch and highly effective thermal architecture. The powerful stance is directly derived from G Series predecessors, but this time it's even slimmer, with a sharp front-end. One major difference is the solid aluminum palm rests on an ergonomic gamer-friendly inclined surface. Great to the touch and resisting heat build-up, these keep you gaming in comfort even during the most extended tours of duty.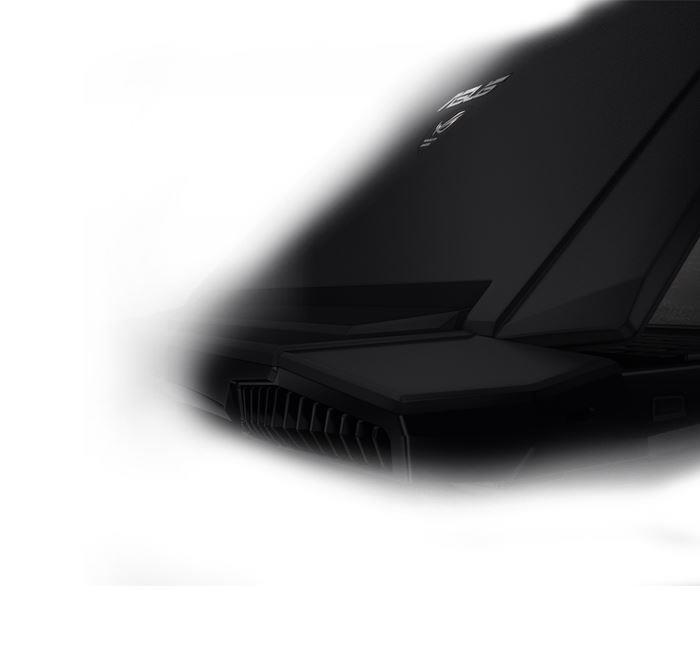 Inclined to be comfortable
Gaming over long periods demands much from gamer and machine, but with G750, that's not a hurdle. The angled surface has been researched and tested to ensure you maintain top skills for the duration. Unlike flat surfaces, G750's ergonomic keyboard angling goes easy on your hands and wrists, eliminating fatigue so you can go on having fun. Don't let that much-anticipated gaming session go wasted: G750 has you covered with just the right inclination plus aluminum palm rests that prevent sweaty wrist syndrome. With G750, always focus on your game and never let discomfort pull you away from great times. And of course it's a gorgeous show-off machine everyone will flock to, with the illuminated ROG logo on the cover serving as a beacon of cool.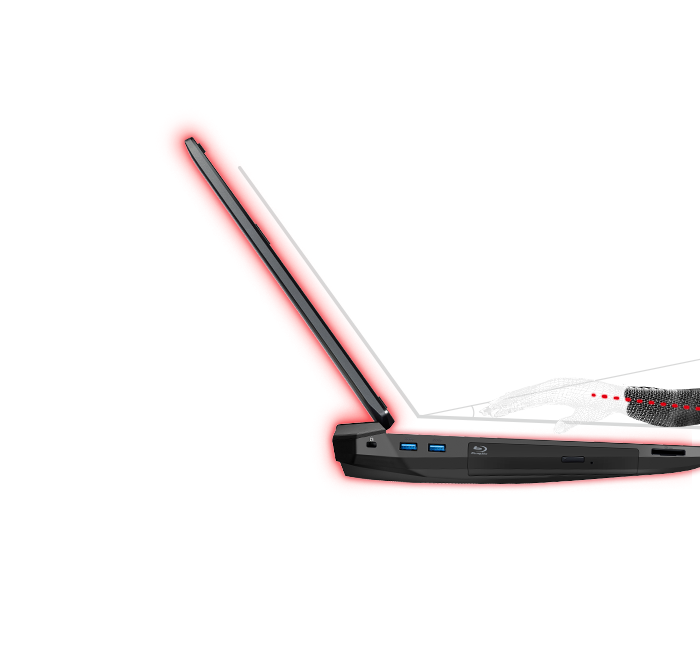 The key to gaming is optimized input
G750 uses a full-size one-piece keyboard tailored to PC gaming. Its construction assures strength, so even if you're an intense gamer, the keyboard can handle it while remaining absolutely responsive. It blends seamlessly with the notebook, minimizing dust accumulation around and underneath keys. Variable keyboard backlighting serves a dual purpose: it looks great, standing out starkly in the dark, and is an aid to continued gaming after lights-out. Want to keep playing without disturbing others? Keyboard backlighting! You also get a complete numeric keypad and isolated directional keys, plus longer key travel distance to make sure response is smooth and accurate. Tough, attractive, and totally comfortable, this is the finest keyboard on any gaming notebook to date.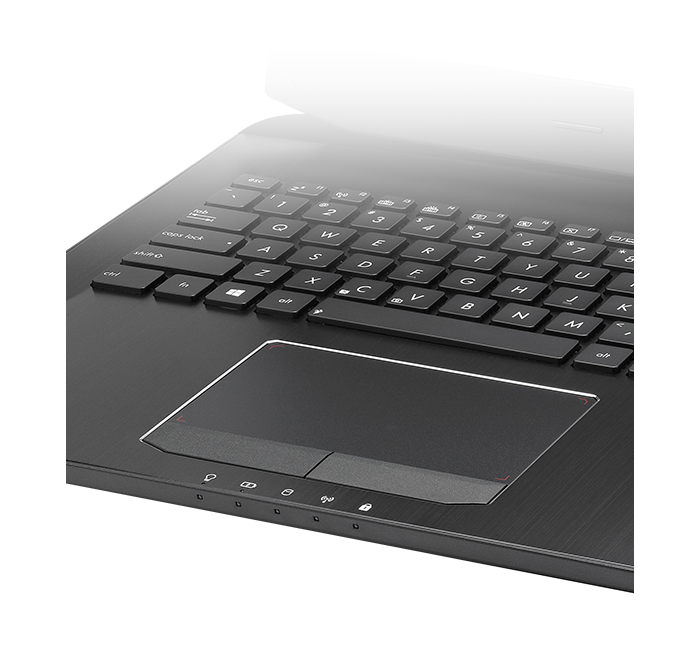 Extreme Performance
Gaming-grade power
Enjoy desktop-level performance with a pumped 4th-generation Intel® Core™ i7-4700 processor and gaming-grade NVIDIA® GeForce® GTX 870M graphics, with ASUS TurboMaster technology for the ultimate gaming experience!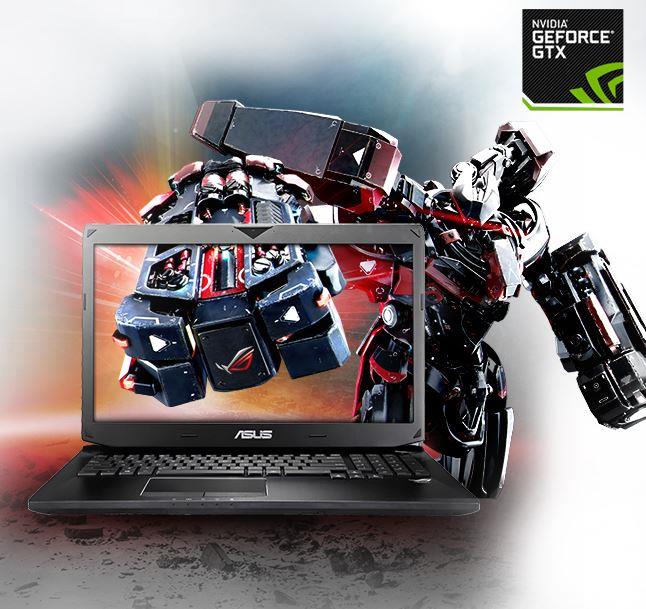 New generation at heart
G750 leverages the advanced technology and power offered by 4th generation Intel® Core™ i7 processors, which far outpace previous-generation performance. Fast and thermally efficient, the latest high-end processors from Intel™ open up smooth gaming and multitasking while helping extend battery life. Smart technologies embedded in the new processors lead to extra short boot times, reduced load waits, and a host of other great features that culminate in a vastly improved user experience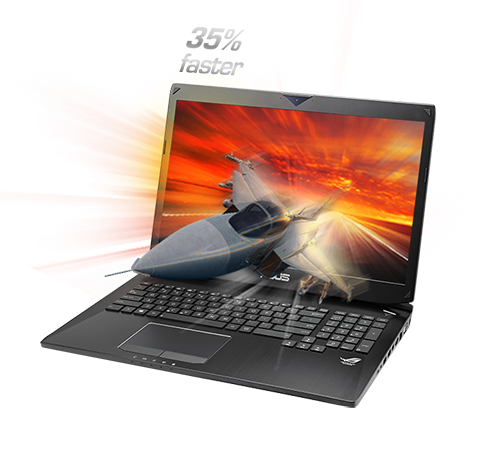 Awe-inspiring 3D performance — over 7,200 3DMark 11 performance!
With NVIDIA® GeForce® GTX 870 discrete GPUs, G750 is an awesome performer. The new NVIDIA® GeForce® GTX 870M graphics helps give G750 a 3DMark 11 score of over 7,200, outperforming previous G-Series notebooks by up to 38%. And that's not all — NVIDIA ShadowPlay™ lets you record and share your best gameplay, automatically. Battery life problems are reduced thanks to NVIDIA Battery Boost, which gives you up to twice the gaming time. G750 is built to win — anytime, anywhere!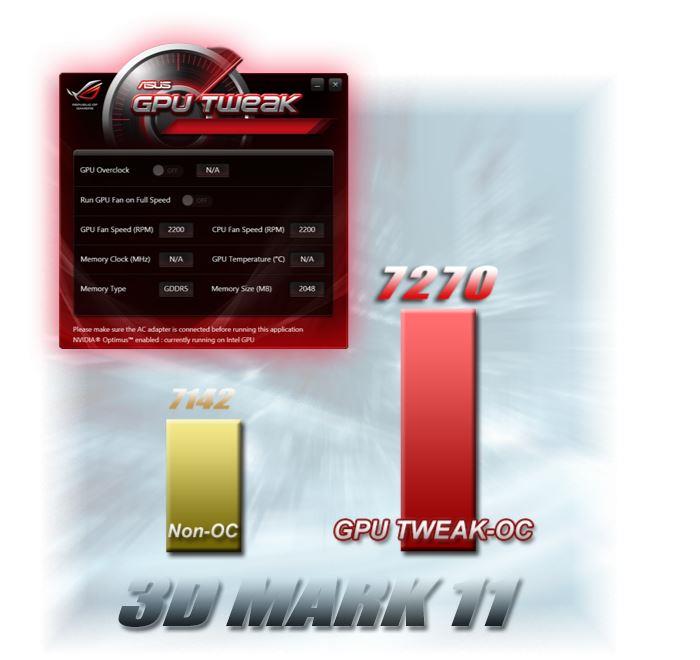 NVIDIA GeForce GTX 870M 3GB
Intel Core i7 4710HQ (2.50GHz)
16GB Memory 1TB HDD
17.3" 1920 x 1080
Windows 8.1 64-Bit
DL DVD±RW/CD-RW
410 x 310 x 17 ~50 mm (WxDxH) (w/ 8 cell battery) 4.8 kg