Product Description
Assassin's Creed® Odyssey Game | PS4 - PlayStation
Write your own epic odyssey and become a legendary Spartan hero. Forge your destiny in a world on the brink of tearing itself apart. Influence how history unfolds in an ever-changing world shaped by your choices.
Release Date:

Out Now

Developer:

Ubisoft Quebec
Genre:

Action / Adventure / Role Playing Game (RPG)

Publisher:

Ubisoft Entertainment
FEATURES:
SIX EPIC EPISODES - Play six unique stories, each packed with new adventures and characters.

THE FIRST HIDDEN BLADE - In the first story arc, Legacy of the First Blade, fight alongside the legend who first wielded the Hidden Blade to change the course of history.

JOURNEY TO ATLANTIS - Explore legendary ruins and uncover the mysteries of the sunken city in the second story arc, The Fate of Atlantis.

ASSASSIN'S CREED III REMASTERED - Re-experience Assassin's Creed® III and Assassin's Creed® Liberation in stunning 4K and HDR upon its release and get a bonus mission on Day 1.
Write Your Own Odyssey
Assassin's Creed® Odyssey brings player choice to the forefront through never-before-seen innovations as you choose the hero you want to become and change the world around you.
Take control of your destiny with every decision you make and each relationship you build. Customize your equipment and master new special abilities, tailoring your hero's skillset to your playstyle. Fight across the country of Greece, engaging in visceral battles on both land and sea and becoming a true hero of legend.
Placing choice at the center of the gameplay experience, Assassin's Creed Odyssey empowers you to author your own legendary odyssey.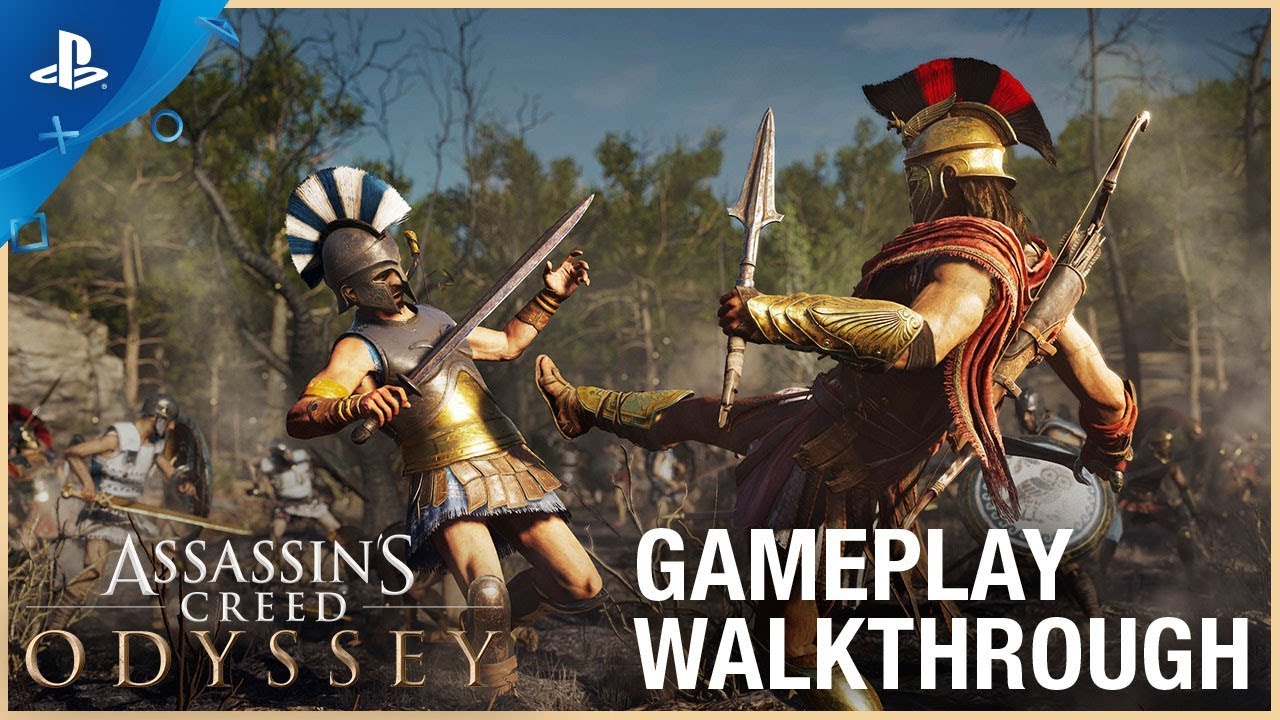 Become a Legendary Spartan Hero
Embark on your journey from humble beginnings to living legend as Alexios or Kassandra. Customize your gear, upgrade your abilities, and personalize your ship on your path to becoming a Spartan hero.
Ancient Greece Awaits
From the heights of snowy mountain peaks to the depths of the Aegean Sea, explore an entire country full of untamed environments and cities at the peak of Greece's Golden Age. Unexpected encounters will breathe life into your story as you meet colorful characters, battle vicious mercenaries, and more
Fight Epic Battles
Show off your extraordinary warrior abilities and shift the tides of battle during one of the deadliest conflicts of the time, the Peloponnesian War. Charge into epic clashes between Sparta and Athens in big battles pitting 150v150 soldiers against each other
Trailer
Customer Review

Product Reviews
No Price History Available