Product Description

BlackBerry Curve 8520 ( Black, 256MB,
Comes With Local Box.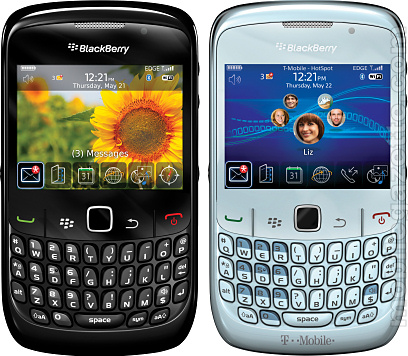 BRIEF SUMMARY:

DESCRIPTION:
BlackBerry OS 5.

2.46 inches bright LCD Display, 65K colours.

320 x 240 pixels (~163 ppi pixel density)

Physical QWERTY Keypad.

Touch-sensitive optical trackpad.

256 MB Internal Memory.

micro SD, up to 32 GB.

2 MP, 1600x1200 pixels.

Video Recording enabled.

Wi-Fi 802.11 b/g.

Overview

The Canadians give you a handsome-looking budget phone; The BlackBerry 8520 that depicts the usual focus of BlackBerry on the design of its products. A stunningly charming design, and various social networking features make it a classy phone to spend money on. The sides of the phone follow a slight curve which enables users to grip the phone easily. Crafted with precision, the handset is quite stylish with the same classy signature design of all BlackBerry phones. Its classy Display along with an easy-to-use QWERTY keyboard make this tool BlackBerry's low-budget QWERTY offer. Supporting this keypad is an optical track pad for easy navigation. The 2 MP Camera enables you to take sharp snapshots whenever you want. You can easily type a message or an E-mail through a fantastically built physical QWERTY keyboard with discrete keys, which makes typing a fun and quick thing to do. Stay closer to what really matters on the BlackBerry Curve 9220. The best-in-class QWERTY keyboard makes typing effortless; while the fast BlackBerry web browser lets you search more of the internet whenever you want. Sharing your discoveries is simple too, with your email, social networks and BlackBerry Messenger just a couple of clicks away.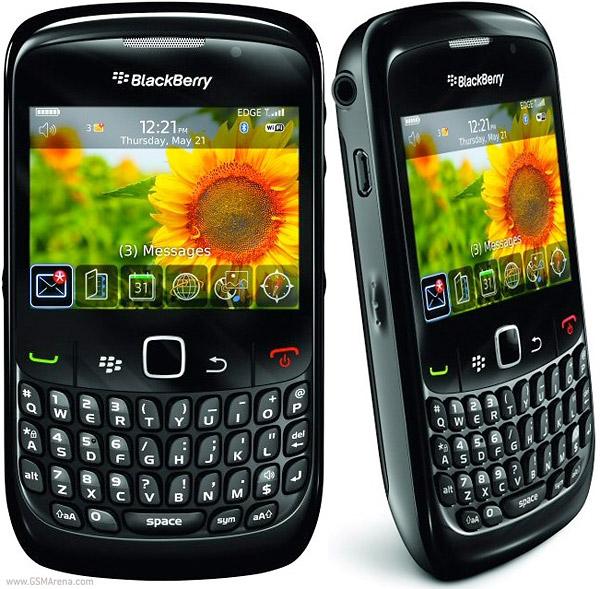 Hardware

BlackBerry Curve 8520 has an adorable 2.44 inches qVGA display with a resolution of 320 x 240 pixels. The 163 ppi density does the job reasonably well, enabling the user to relish the vivid colours experience of BlackBerry OS. The viewing angles are brilliant, as can be expected from BlackBerry.Its sleek and classy look is what the consumers long for, having an enviable slim body making Curve 8520 best in its class and pleasure to grasp in hand. BlackBerry has proved its designing potential by including an optical trackpad present below the display. It works like a mini touchpad and is simple and accurate to use. With no moving parts, it's also likely to prove more robust for long-term use. The 2 mega pixel rear camera provides with a satisfying brilliance whenever you're in need of preserving a beautiful moment. The phone has 256 MB of space available for storing these photos. Of course you would need much more space if there are lots of pictures along with your media files on the phone. For this purpose, the manufacturers have added a memory card slot. Additional space of up to 32 GB can be added to expand the memory for all your data.It has truly a lightning fast Wi-Fi connection. So, whether you are at your home, at a restaurant or the airport, your phone will catch signals from a Wi-Fi hotspot to let you enjoy all the applications which need an internet connection.As far as sharing of data is concerned, you can easily connect to other devices through Bluetooth. It enables you to hook your phone up with your laptop for easy sharing of photos and media files without the need of any cables to establish the connection.This handset comes with decent 1450 mAh battery which has a talktime of more than 7 hours, powerful enough to save you the trouble of charging again and again.its compact form factor means this handset slips easily into even the smallest pockets. Matt, soft-touch plastics around the side are also pleasing – as are the media buttons on the top of the handset. A set of unmarked buttons offer control for volume settings and the camera, along with a button to activate voice control. They're integrated into the side of the device and made out of the same material, which is a sensible choice, as it leaves no chance of dirt getting under the buttons.

Software

BlackBerry Curve 8520 is powered by BlackBerry OS 5, which ensures that you get a pleasant and user-friendly interface in your phone.The BlackBerry OS is still as intuitive as ever, with large, clearly labelled icons on the menu. A set of shortcut icons sit on the home screen, with full accessibility to other functions offered by pressing the button to the left of the optical pad. This handset excels when it comes to email use, with push email support delivering your mail instantly. Setting up your account is a simple matter of typing in your email address and password.Remain connected to your loved ones via BlackBerry Messenger (BBM). Plan a night out with a group message, or chat privately one-to-one. You can even see when your message has been delivered, read or if someone is replying. BBM is truly the best messenger a QWERTY phone can have. The handset is preloaded with popular applications such as Twitter, MySpace and Facebook making it a socially active smartphone. BlackBerry Curve's browser provides very fast surfing experience with its innovative features.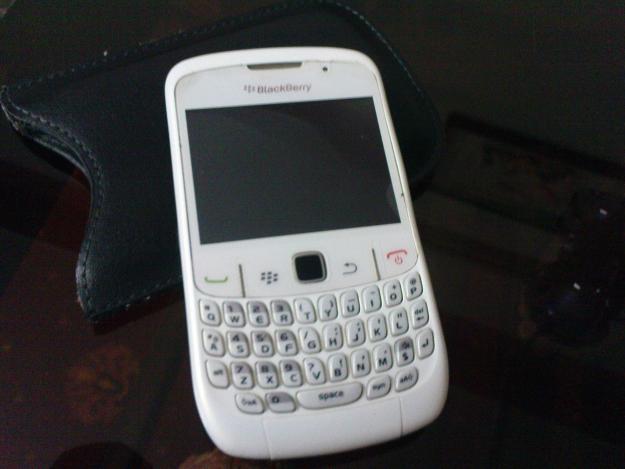 Conclusion

The passionate texters still want a phone with a conventional keypad which is much easier to operate. The optical tracpad makes navigation quite easy, thereby further glorifying this gadget.BlackBerry Curve 8520 is a low-end phone which is user-friendly as well as affordable. So, BlackBerry Curve 8520 price is one of the features which make the phone attractive among the masses. BlackBerry Messenger (BBM) is certainly one of the best tools to keep you connected to the world via your phone. It is designed to fit perfectly in your hand, enabling you to type using a single hand. Overall, the Curve 8520 is a nice little handset; it offers good usability and an affordable entry point into the impressive BlackBerry range.
Specifications
| | |
| --- | --- |
| Platform | BB OS |
| Touch Screen | No |
| Dual Sim | No |
| Dual Camera | No |
| QWERTY Keyboard | Yes |
| Wi-Fi | Yes |
| Screen Size | 2.46 inch |
| GPS | Yes |
| Camera Phone | Yes |
| Camera Pixel | 2.0 |
| Camera Flash | No |
| Processor Type | 512MHz |
| Frequency Band | 850/900/1800/1900 |
| Color Display | Yes |
| Resolution | 320*240 |
| Bluetooth | Yes |
| Video Recorder | Yes |
| FM Radio | Yes |
| MP3 Player | Yes |
| MMS | Yes |
| Web Browser | Yes |
| 3G | Yes |
| GPRS | Yes |
| EDGE | Yes |
| Handsfree Speaker | Yes |
| RAM | 256MB |
| Internal Memory | 256MB |
| Expandable Memory | Yes |
| USB | Yes |
| Talk Time | Up to 4.5 h |
| Standby Time | Up to 456 h |
| Dimension | 109 mm × 60 mm × 13.9 mm |
| Weight | 106g |