Product Description

BlackBerry Bold 9900 ( 8GB, Black, HSN Warranty )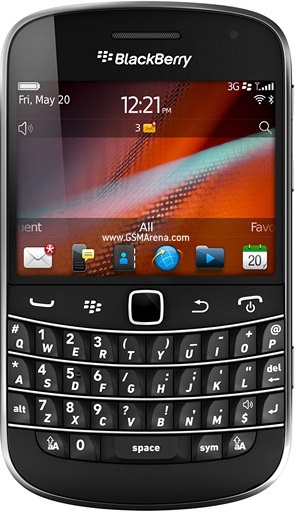 BRIEF SUMMARY:
Designed Elegance with edge.

Gorgeous 2.8 inch Touch Screen.

Providing the BlackBerry Experience like never before.

DESCRIPTION:
BlackBerry OS 7.0

1.2 GHz QualComm 8655 processor.

Convenient QWERTY Keypad.

2.8 inches ultra-sensitive capacitive touchscreen, 16M colours

Multi-touch Display with 640 x 480 pixels (~286 ppi pixel density)

8 GB ROM, 768 MB RAM.

micro SD, up to 32 GB.

Primary Camera 5 MP, 2592x1944 pixels, LED flash, autofocus, Geo-tagging, face detection, image stabilization.

720p video recording

HSDPA 14.4Mbps, HSUPA 5.76Mbps.

Overview
Blackberry is once again back in the market with a bang; BlackBerry Bold 9900 is a pioneer of class and fashion, with 2.8 inches of brilliant Display along with smart QWERTY keyboard. Bold 9900 offers some enviable technology, and in an attractive package to boot. Its 1.2GHz processor, high-spec touchscreen, brand new OS7 and HD video camera are all specs we never really expected a BlackBerry to have before the next millennium. Plus, the staple BlackBerry offerings of a fantastic keyboard and top-notch security will keep regular users interested and at a glance, this shiny handset sure looks convincing. On one hand we have the comfort of an easy-to-use QWERTY keyboard, and on the other – the pleasure of a highly senstive capacitive touchscreen. A stunningly sleek design, and an adorable resolution of 640 x 480 pixels display make BlackBerry Bold 9900 stand ahead of its rivals. The powerful 5 MP Camera, provided with various fantastic features , enables you to take vivid and colourful snapshots whenever you want. You can also capture 720p HD video using BlackBerry Bold 9900. Just tap to reply for BBM and answer it without leaving the app. Curved with style, it surely is what, you've always dreamt for.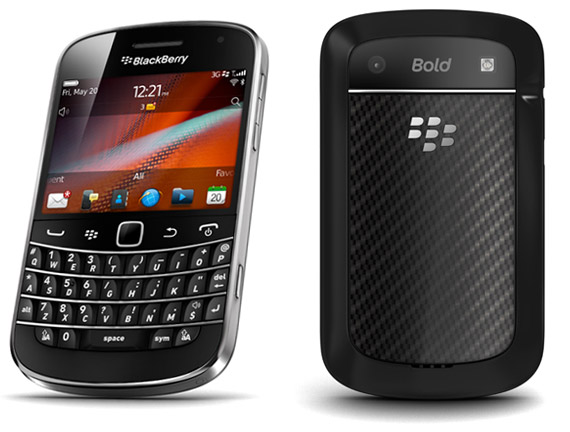 Hardware
Within the BlackBerry family of smartphones, the Bold brand is positioned as the premium offering, representing the best of everything BlackBerry, and more than any Bold before it, the 9900 lives up to its name. With the addition of a touchscreen on the outside and hardware platform upgrades on the inside that deliver more performance than we've ever seen from a BlackBerry Smartphone, this is the BlackBerry offer we've been waiting for.If you want to experience something magical, try typing on the BlackBerry Bold 9900's keyboard. It takes very little pressure to press a key down, yet the rebound is still extremely fast. The keys make that definite click action and sound, which help you get into a great typing rhythm.The premium 5 mega pixel camera gives an extravagant brilliance whenever you desire to capture a beautiful moment, provided with BlackBerry's well-reputed Time Shift feature which enables the user to have a fantastic view of his photos and videos. The MicroSD card Slot enables us to further expand its 8 GB ROM.BlackBerry Bold 9900 has a good-looking 2.8 inches touch sccreen with a resolution of 480 x 360 pixels. The viewing angles are brilliant, always proving to be the Plus Point for BlackBerry. The strong 1.2 GHz processor supported with 768 MB RAM gives a smooth and dazzling user experience. Its high connectivity power is shown by Bluetooth and dual band Wi-fi feature, so you can share videos, music and stuff with other devices. On the Bold 9900, you can turn on NFC from the homescreen by pulling down the Manage Connections menu. You'll want to start training your brain to spot the NFC logo everywhere you go. The design is quite charming; the usual form factor of Blackberry which has been beautifully modified to make this set a decent look, and giving a bang to your bucks. In addition, there is an optical trackpad that makes navigation and scrolling qite an easy task. The high-gloss screen is surrounded by a brushed metal border, while the rear is made of a combination of matte plastic and glass.


Software
BlackBerry 7 refines the user experience and adds new features based on the capabilities of the updated hardware platform. The homescreen experience gets a minor but welcomed facelift, with new application icons and the ability to manage panels, the web browsing experience is greatly improved in BlackBerry 7. BlackBerry Bold 9900 comes preloaded with BlackBerry Maps; there's also BlackBerry Protect to help keep your data secure. You can download extra apps and games from App World, which is getting better. Discovering great apps and content is easier than ever with access to more than 100,000 apps on the BlackBerry's own store.The handset is preloaded with popular applications such as Twitter and Facebook making it a socially active smartphone.The 5 MP Auto Focus camera is remarkably dignified with pleasant additions such as image stabilization and face detection. It is not a hidden fact that BlackBerry never compromises over picture quality, designing its products which capture charming snapshots on the go. And we cannot afford to miss to mention the brilliant Time Shift feature enabling us to "go back in time" and re-live our memories through photos and videos. Plus, BlackBerry Bold's browser provides very quick surfing experience with its powerful and snappier processor.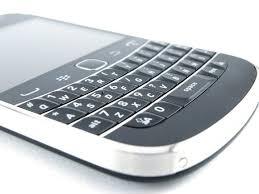 Conclusion
We simply fell in love with the design, the upgraded hardware platform delivers a ton of performance to the end user. It really is the best of BlackBerry. The BlackBerry Messenger (BBM) is certainly one of the best services to keep you connected to the world via your phone. Beautifully designed by BlackBerry, it gives a sophisticated outlook along with its convenient and wonderful keyboard; at the same time you can enjoy the charms of BB OS on a 2.8 inches stunning touchscreen. In short, The superb keyboard is reason enough to buy the BlackBerry Bold 9900. Add in the touchscreen and blazing processor, BlackBerry 7 OS and a great web browser, and you have a recipe for pure CrackBerry bliss.
Specifications
Platform
BB OS
Touch Screen
Yes
Dual Sim
No
Dual Camera
No
QWERTY Keyboard
Yes
Wi-Fi
Yes
Screen Size
2.8 inch

GPS
Yes
Camera Phone
Yes
Camera Pixel
5.0
Camera Flash
Yes
Processor Type
1 GHz Qualcomm

8655



Frequency Band
850/900/1800/1900
Color Display
Yes
Resolution
480*640
Bluetooth
Yes
Video Recorder
Yes
FM Radio
Yes
MP3 Player
Yes
MMS
Yes
Web Browser
Yes
3G
Yes
GPRS
Yes
EDGE
Yes
Handsfree Speaker
Yes
RAM
768MB

Internal Memory
8GB
Expandable Memory
Yes
USB
Yes
Talk Time
Up to 6.5 h
Standby Time
Up to 306 h
Dimension
115 mm × 66 mm × 10.5 mm
Weight
130g