Product Description
Speed ​​up file transfers and improve slow networks with a solution rigorously tested to deliver availability and performance.

Employer-provided communication solutions and advanced productivity such as IP telephony and secure wireless connectivity, without affecting the performance or safety of your other business applications.

Protect your business with security capabilities that lock your network and tightly controlled access.
PoE (Power over Ethernet)
Switches Cisco 300 Series can have up to 48 Fast Ethernet PoE ports and 28 Gigabit Ethernet ports PoE. This feature simplifies advanced technology deployments such as IP telephony, wireless, and IP surveillance by allowing you to connect and supply electricity network endpoints with a single Ethernet cable. Without the need to install a separate power supply for IP phones or wireless access points, you can enjoy the benefits of advanced communications technologies more quickly and cheaply.
Ensure proper functionality at the right price

The series switches Cisco 300 provides enhanced switch features that support advanced technologies, including QoS intelligence and advanced traffic management to simplify the addition of voice, wireless and safety. These advanced managed switching features give you various options to control the traffic in your network and allow your applications to produce peak performance, a solution designed and priced for small businesses.
Activate powerful security measures such as access control lists (ACLs) or VLAN invited to provide comprehensive services to users while protecting applications and information.

Answer the networking needs of tomorrow and today with advanced features like static routing and support for IPv6, which enable you to implement the latest generation of networking applications and operating systems without an extensive equipment level.

Reduce your energy consumption by using these eco switches. Designed to optimize power, the switches offer energy efficiency without compromising performance by turning off the ports that are not used. Choose from models that are not equipped with fans. They are quiet and discreet while reducing energy costs.
Characteristics :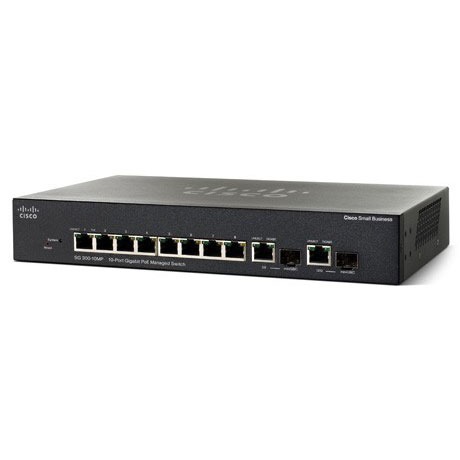 Customer Review

Product Reviews
Product is Coming Soon Or Out of Stock