Product Description
Tempered Glass Screen Protector for Samsung Galaxy A7 (SM-A700F)
Tempered Glass Screen Protector is made to protect the LCD from damage and scratches with specially processed transparent glass that has been reinforced to increase shock absorbency. The glass has been designed to be 35% slimmer and still maintain its high level of surface hardness of 8~9H. When installed, there are no gaps between the LCD and the GLASS which means the touch screen's sensitivity is unaffected. To prevent any excess force from coming in contact with the edges of the screen protector we highly recommend that a case is used with the

Xstar Tempered Glass

.
Compatible with:
Samsung Galaxy A7 (SM-A700F)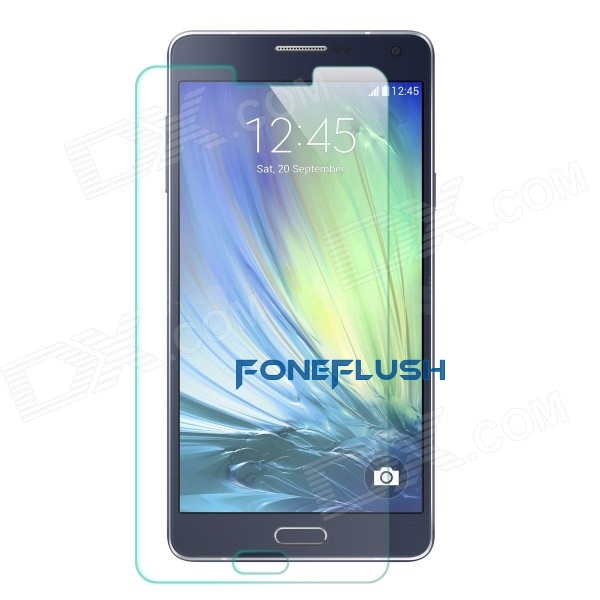 Package includes:
1 x Tempered Glass Protector
1 x Cleaning Cloth
1 x Alcohol Swab
CAUTION
*As this is a glass product, please note that the edges of the glass are the most vulnerable areas. We highly recommend that you use a case along with your Tempered Glass Protector to avoid chipping or cracking the edges of your Tempered Glass Protector. *When removing for re-use, the adhesive properties might wear off to an extent where the screen protector will not adhere to the device. It is not recommended to reuse the Tempered Glass Protector once it's been applied. *Using excessive force when installing or removing the screen protector may damage the product.
Customer Review

Product Reviews
Product is Coming Soon Or Out of Stock