Product Description
Features
1. Metal Steel Frame
To make 3D printing machine sturdy and durable enough for high-speed printing, we gave it an industrial strength frame, one-step
molding metal frame. The metal steel is also resistant to changes in temperature and humidity, making it adaptable to your work space.
2. Super Big Build Volume
A new standard in Desktop 3D Printing demands a build volume that's bigger in all three dimensions. This Desktop 3D Printer has a build
volume of 18,750 cm3 (1144 cubic inches), so you can think and build bigger than ever. You can use to make big things or entire
multi-part projects at one time. Combined with our speed improvements, you now get much more done in much less time. Finally a desktop
3D printer made for multitasking.
3. High Resolution
Professional-quality prototypes. Highly complex models. Attractive pieces of art.
Imported bearings, imported guide rail, one-step molding metal frame, all the parts are machined by CNC.
Position precision: 10 micron on X,Y axis, 1.5 micron on Z axis. Min. layer thickness is 0.04mm.
4. Support kinds of materials
Support PLA filament and ABS filament, two main FDM 3D printing materials, it also supports PVA solubility supporting material.
5. High Speed
Moving speed 250mm/s and building speed 150mm/s are much faster than most desktop 3D printers in market.
6. Heating Platform
Great 3D printing rests on a foundation of flatness. The black aluminum build plate is anodized for longevity and machined to a high flatness
tolerance so that prints stick more reliably and resist warping all the way up.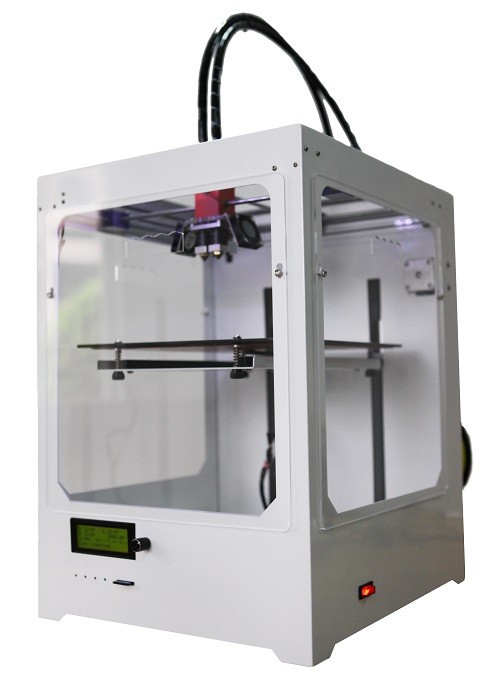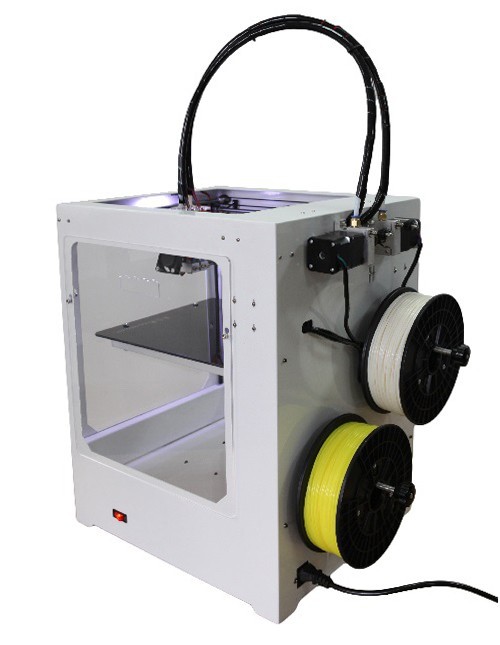 Details:
No Block - the new generation nozzle has formed perfect solution that prevent block the nozzle;
Accu. Feed - exclusively design filament feeder, the professional precision gear motor can ensure feedrate filament accurately.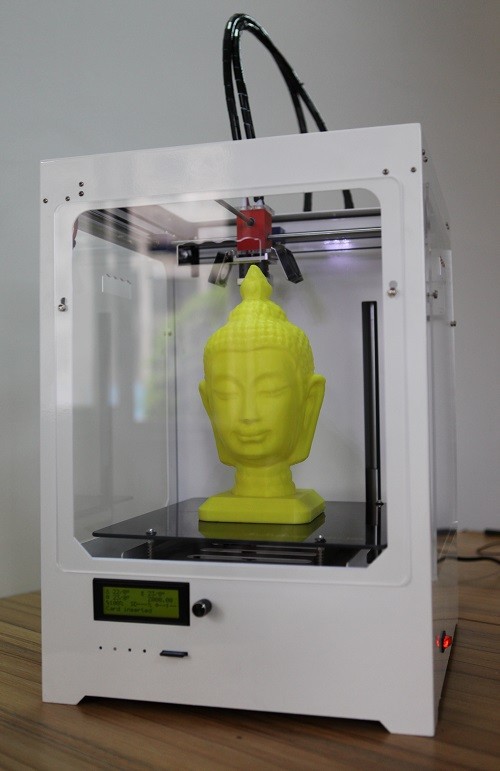 Dual Nozzle - the extruder made by special materrials, use more advanced desgin technology, the extrusion have more stable and longer life.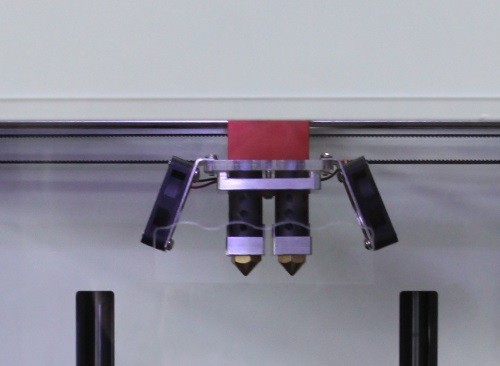 LCD Panel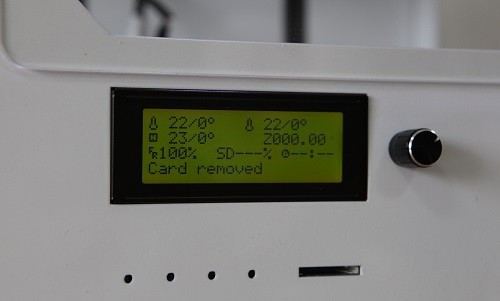 Heating Platform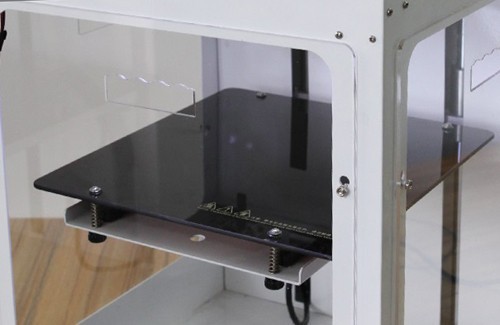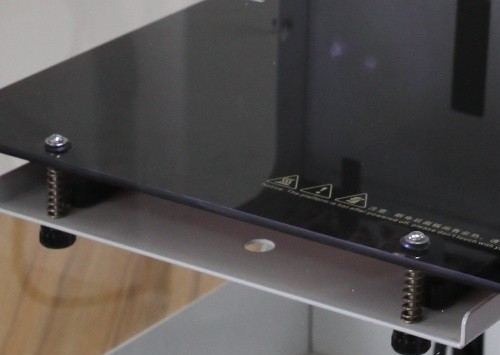 Filaments Feeder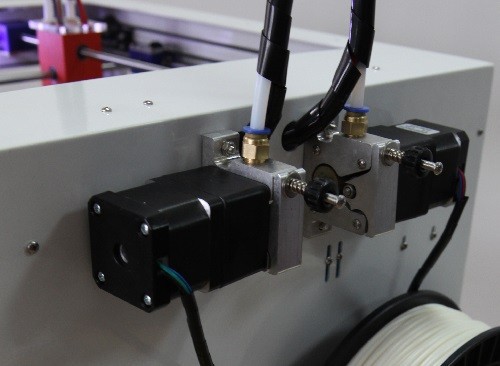 Hard White Metal Frame & All Steel Parts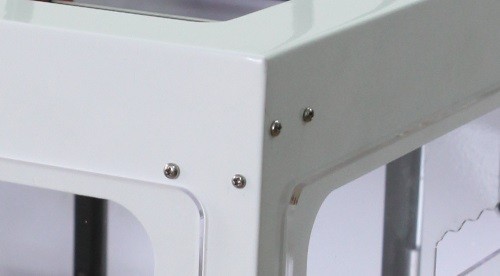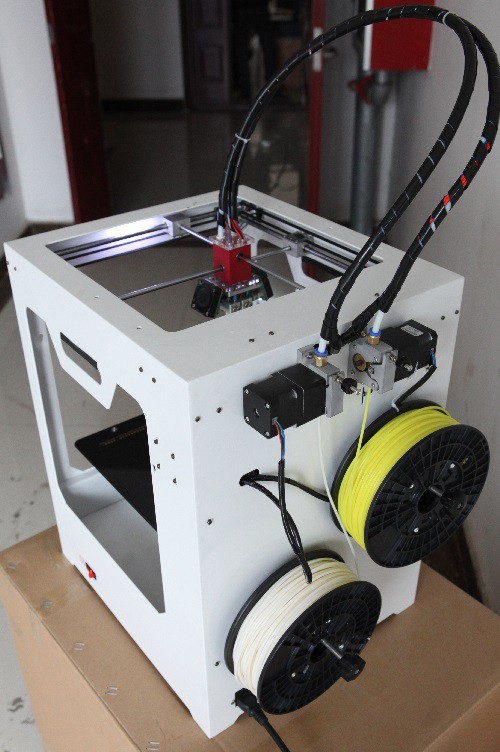 Big Building Size (30cm Height)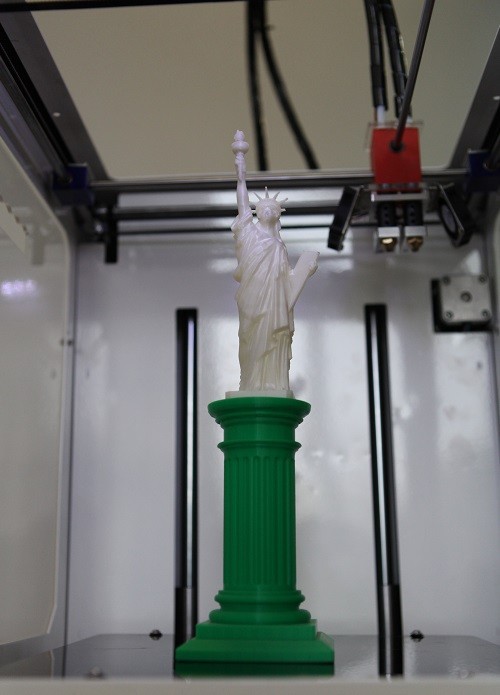 Technical Parameters

Extruder Quantity

2 extruders, with LCD panel

Resolution

0.1 mm

Min. Layer Thickness

0.04 mm

Max. Moving Speed

250mm/s

Max. Building speed

180mm/s

Positioning precision

1.5 micron on Z axis,10 micron on XY axis

Max. Build Size

250 x 250 x 300 mm

Nozzle Diameter

0.4mm (0.3mm, 0.5mm optional)

Max. extruding temperature

250°C

Max. heating bed temperature

120°C

Materials

Materials

ABS filament, PLA filament, PVA, PS

Color

white, black, red, green, yellow, blue, purple, orange, pink, silver, gold, brwn etc.

Diameter

3 mm

Material temperature

150~250°C

Hardware

Controller

Arduino ATmega2560 R3 micro controller

Main Control Board

Special stable main control board

Step Motor

42*48 step motor on X,Y axis, 1.3A

Step Motor

42*63 step motor on Z axis, 1.5A

Gear Motor

42*42 gear motor on Z axis, ratio 1:10

Input Power Requirements

110~220V,1.5A

Output Power Requirement

Special Power Supply, 24V,10.5A

Software

Workstation Compatibility

Windows 7/ XP, Vista Linux, Mac OX

File Formats of Printing

STL,OBJ,GCODE

Section Software

Cura, Slic3r

Software

Cura, Printrun, RepetierHost

Quality Certification

CE,ROHS

Machinery

Machine Size

380*420*530mm

Packing Size

550*590*700mm

Net Weight

28 - 30 kg