Product Description
Salvation cannot come from one Hero alone...but from Many.
A stolen soul. An undead army rising. A quest to recover that which is uniquely yours. Only you can save the world from the evil machinations of the Deadric Prince, Molag Bal, and the first known necromancer, Mannimarco.

The Elder Scrolls Online is set in the Age of Heroes, roughly 1,000 years before the events in The Elder Scrolls V: Skyrim and the coming of the Dragonborn, and just before the rise of Tiber Septim, the first Emperor of Tamriel. Three Alliances have emerged across the continent, each struggling for supremacy over the land. As these great powers battle one another for control of the Imperial City - and with it all of Tamriel - darker fee moving to destroy the world!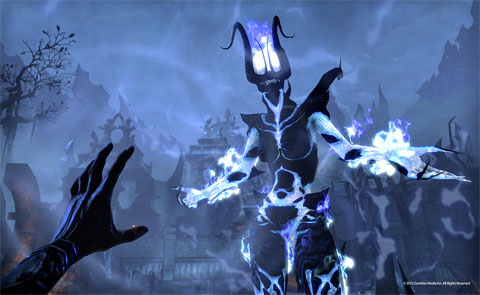 Customer Review

Product Reviews
Product is Coming Soon Or Out of Stock