Available on PC, Xbox One, Xbox 360, PlayStation 4 & PlayStation 3
INTRODUCING WOMEN IN FIFA 16
Play as Women's National Teams for the first time in the FIFA franchise. Choose from 12 teams and compete* in Match Day, an Offline Tournament, and Online Friendly Matches.
Available teams: Germany, USA, France, Sweden, England, Brazil, Canada, Australia, Spain, China, Italy, Mexico.
*Women's National Teams compete exclusively against other Women's National Teams.
AUTHENTIC PLAYER LIKENESS
See how players from the women's international game have been head scanned and recreated for FIFA 16.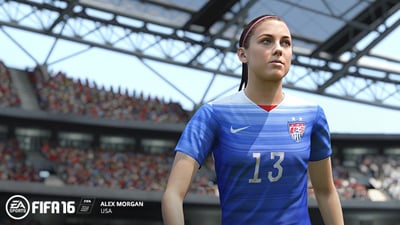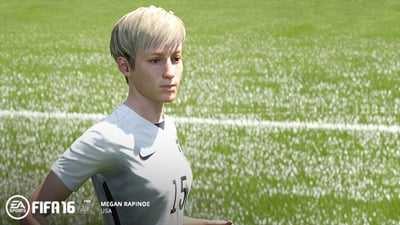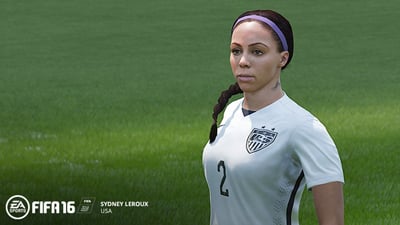 STAR PLAYERS. UNIQUE ANIMATIONS. A NEW WAY TO PLAY.
With all-new in-game animations, 3D player modelling, and life-like head scans - Women's National Teams are authentically represented in the game. From running motion, to facial animations and hair movement - players will look and move just like they do during real competition.
BEHIND THE SCENES
Exclusive images as we captured the likeness, body movements and playing styles of star players like Canada's Christine Sinclair, USA's Alex Morgan, and England's Stephanie Houghton.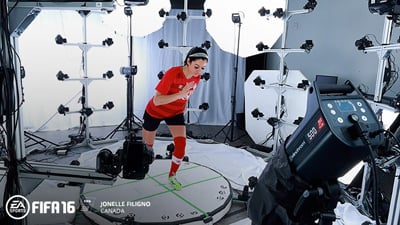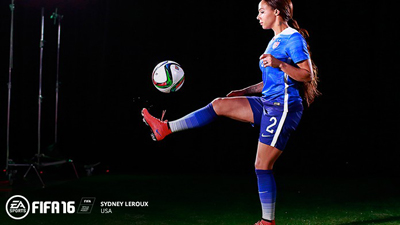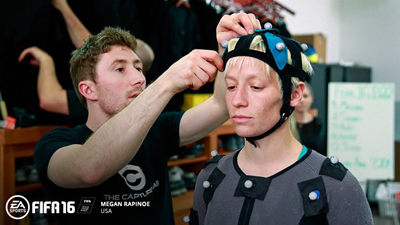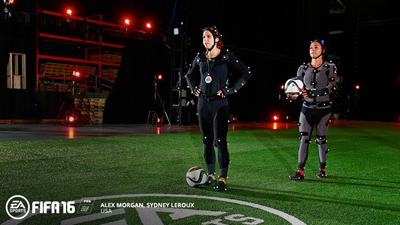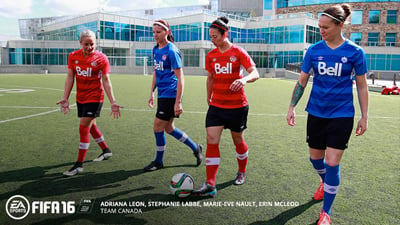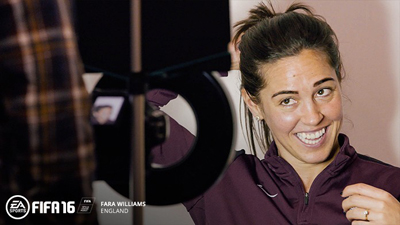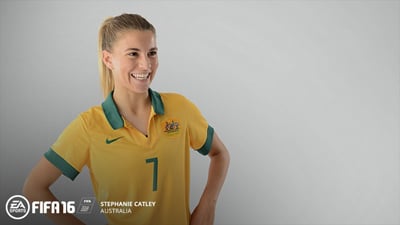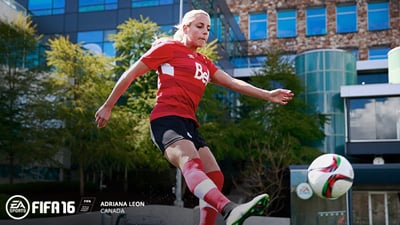 WE ASKED ALEX MORGAN WHAT IT MEANS TO BE IN THE GAME
What does it mean to you to be in FIFA 16?
It is such an honor for women's players and our team to be included in FIFA 16. I always wondered what it would be like to see our team in the game and it is very cool to know that it is now a reality.
Did you play video games growing up? What was your favorite game?
We definitely played video games growing up and my favorite was definitely Mario Party.
Who is your biggest inspiration?
My family has been a consistent source of support and inspiration throughout my career. I also grew up being inspired by US Women's National Team "greats" like Kristine Lilly, Mia Hamm and my current teammate, Abby Wambach. Watching them inspire a generation of girls during the '99 World Cup was incredible. In turn, we are inspired daily by the girls that support us and strive to be in our shoes one day. I was once that little girl and I know how important it was to me to have role models for me to emulate on and off the field.
What do you listen to before a game?
Mumford and Sons, James Bay and Lumineers
Pre-game meal?
Banana pancakes, chicken and pasta.
How would your teammates describe you?
I am not exactly sure how they would describe me but I would hope that they would say that she is someone who is a professional that works hard on and off the field to strive to be better and help the team win. I also would hope that they see me as a player that wants to leave the game of soccer in a better place than where I found it just like the players that came before us.
What would winning the FIFA World Cup mean to you?
It would mean everything. I know how much it means to my teammates and it is the one thing that many of us have not accomplished on the field. Abby Wambach in particular has done so much for our National Team and the sport that it mean everything to me if we could help get her that World Cup that she has been chasing her entire career.