Product Description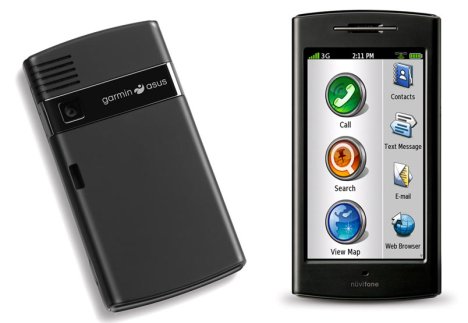 Here comes a phone from a GPS manufacturer, The Garmin Asus Nuvifone G60. It cannot be referred as a proper phone, It's more like a GPS device that has the capability of making calls, sending text messages and basic connectivity features. Let's get on with the review to explore if the device is any good
Design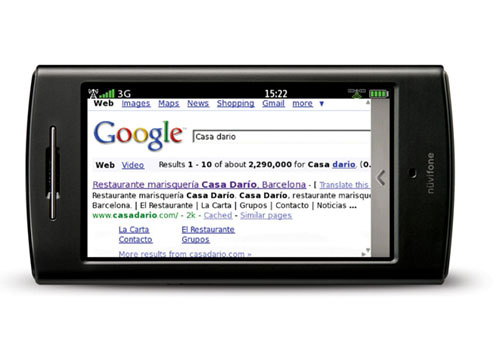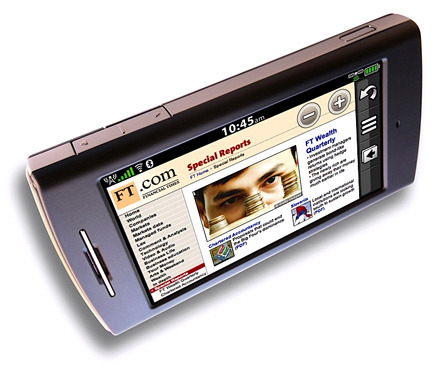 The design of the device is too identical to another phone by a manufacturer who had a really short lifespan in the market; the iMate Jama. Nuvifone G60 has sharp corners, which even of its smaller size, makes it a bit difficult to use.
Features
Display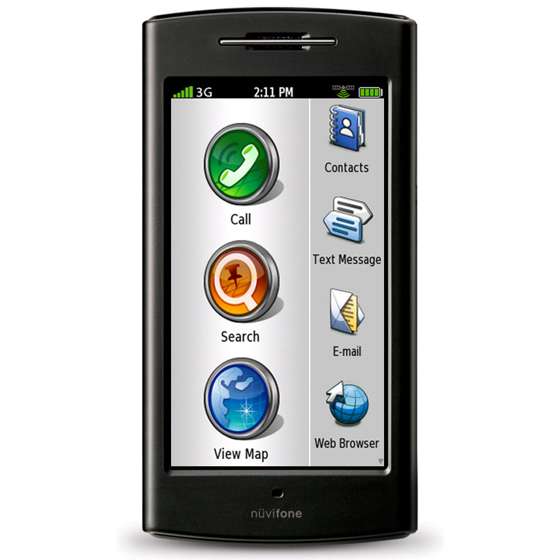 G60 comes with a 3.55 inches display unit. Not to forget that the touchscreen is a resistive touchscreen. The device has a resolution of 272x480 pixels and a pixel density of 155 pixels per inch, which frankly is quite low for a 3.55 inches screen.
3G connectivity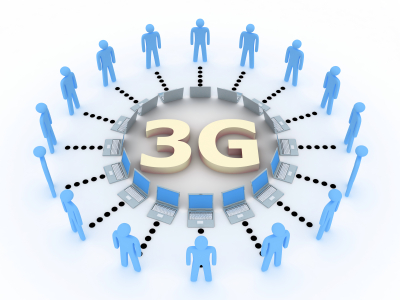 To unleash the full potential of the device and to fully benefit from all the location based applications, G60 comes with 3G connectivity so that neither the map nor other services load slowly.
Camera
To capture all the valuable moments, the device has a 3.15 MP camera that is auto focus enabled.
Camera Sample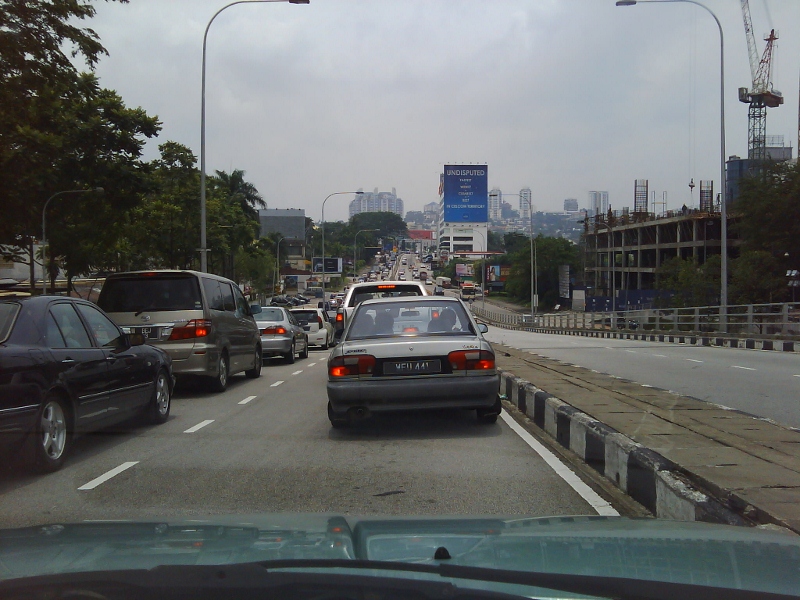 Specifications
| | |
| --- | --- |
| Platform | Linux |
| Touch Screen | Yes |
| Dual Sim | No |
| Dual Camera | No |
| QWERTY Keyboard | No |
| Wi-Fi | Yes 802.11 b/g |
| Screen Size | 3.55 inches |
| GPS | Yes |
| Camera Phone | Yes |
| Camera Pixel | 3.2 MP |
| Camera Flash | No |
| Processor Type | - |
| Frequency Band | GSM 850/900/1800/1900 |
| Color Display | Yes |
| Resolution | 272x480 pixels, 155 pixels per inch |
| Bluetooth | Yes v2.0 |
| Video Recorder | No |
| FM Radio | No |
| MP3 Player | Yes |
| MMS | Yes |
| Web Browser | Yes |
| 3G | Yes |
| GPRS | Yes |
| EDGE | Yes |
| Handsfree Speaker | Yes |
| RAM | 128 MB |
| Internal Memory | 4 GB |
| Expandable Memory | up to 16 GB |
| USB | Yes v2.0 |
| Talk Time | - |
| Standby Time | - |
| Dimension | 112 x 58 x 14 mm |
| Weight | 137 Grams |
| | |
| | |
Customer Review

Product Reviews
Query regarding Garmin Asus nuvifone A50

Posted by Shehzad Ahmed on 3rd Oct 2011

Hello Sales Team:

I need Garmin-ASUS nuvifone A50. Can you please confirm the availability? i need it in Rawalpindi, as soon as possible. How fast can you ship me and what will be the price of the above mentioned mobile.

Answer: Please use youpickwebuy.com for getting the same,they will send you the quotation and we will deliver you to with in 5 to 10 working days.

Thanks
Sales team

---

I want buy this

Posted by Unknown on 1st Sep 2011

I want to buy this phone with complete accessories and in fair condition at my price range of 8000, Can you please arrange it for me?
Please let me know at [email protected]

Answer: Sure but we have now only new one.

Thanks

Sales Team
Sa

---

Question

Posted by Umair Khalid on 13th Aug 2011

Hello, can you please confirm price and avaliability of Garmin-ASUS nuvifone A50?

Answer: Yes we can get that for you.

Thank you

Sales Team

---

I need Garmin-ASUS nuvifone A50

Posted by Jahangir Khan on 19th Apr 2011

Dear Sales,

I need Garmin-ASUS nuvifone A50 which costs Rs.8000. Can you please confirm the availability?

Answer; Yeah sure we can get that for you.

Thank you

Sales Team

---

maps of pakistan

Posted by shahzeb on 25th Feb 2011

sir am using same set
can i have maps of pakistan to upload

Answer: Just download Garmin maps for Pakistan from the net and that should be good enough.

Thank you

Sales Team

---

garmin asus fone

Posted by tanveer hussain on 1st Feb 2011

salam sir kiya garmin asus main pakistan ka map hi

Answer: Yes is mah Garmin kah maps install haan for Pakistan.

Thank you

Sales Team

---

Exchange ..

Posted by Unknown on 5th Sep 2010

dear I have HTC touch 2 and want to Exchange with this phone. it has 8months brightex warranty.. plz tell me how much difference I have to pay

Answer: Please list the product on our website by sending us the pictures at [email protected]

Thank you

Sales Team

---

info

Posted by Unknown on 12th Aug 2010

1) it's GPRS supported?

Answer: Yes it is

2) Screen size (it's 3.5" or 4 inches display)

Answer: Please check specs for this info


Thank you

Sales Team

---
Product is Coming Soon Or Out of Stock