Product Description
BEFORE HE WAS A GOD, HE WAS A MAN
Vengeance is born in the fires of betrayal in this prequel to the best-selling God of War franchise. Six months have passed since Kratos stood over the bodies of his wife and child, his hands stained with their blood - tricked by Ares into murdering the only people he ever loved. Swearing to avenge them, Kratos broke the blood oath that bound him to Ares, but oaths to Olympus are not so easily broken... Sentenced to an eternity chained within a prison for the living damned, Kratos battles insanity at the hands of the Furies. He will be tested as he seeks freedom, redemption for his sins, and the clarity to avenge his family.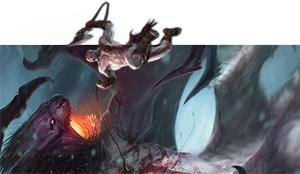 AN EPIC
NEW STORY
A prequel to the original God of War, an unexpected and riveting journey that tells the dark and more human past of Kratos before he became the "Ghost of Sparta" will enthrall you with epic-and brutal over-the-top action, that retains the signature gameplay of this storied franchise in a fully-fledged single-player campaign.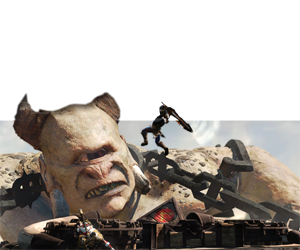 MULTIPLAYER
ASCENDS
Become a champion of the Gods! For the first time, unlike anything you have seen before, take the visceral, larger-than-life God of War combat online with our new empowering solo and team-based multiplayer experience.
You will start as a lowly warrior who pledges himself to a god and compete to bring glory and honor to Zeus, Ares, Poseidon, or Hades. Gain their Favor to master new abilities, magic, armor, and unique weapons as you rise to become the favored Champion and Legend of Olympus.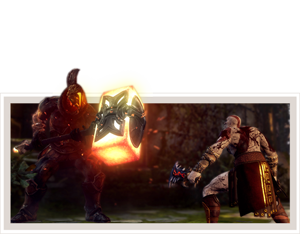 BRUTAL NEW
COMBAT
A revamped and intense combat action experience, you will feel every impact as Kratos destroys his enemies:

RAGE
Kratos' fists and herculean legs were made for vengeance, feel their power!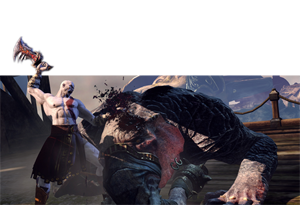 TETHER
Kratos can sling enemies around the environment like a pseudo-weapon wrecking ball, augmenting his primary weapon attacks.

PROMPTLESS MINI-GAMES
With a new free-form attack system, when you go in for the final kill, certain enemies will continue their assault, requiring you to evade and attack in real-time, up close and personal.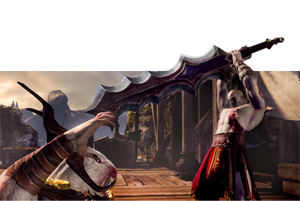 WORLD WEAPON
SYSTEM
Kratos can now steal weapons from his enemies, acquiring powerful secondary attacks, allowing for unimaginable vicious combo attacks and new strategies. Combine the Blades of Chaos with your enemies' weapons for the most lethal attacks.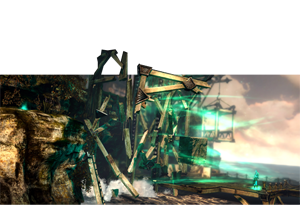 SHAPE, SHIFT &
WIELD TIME
Not only will you use Kratos' new Life Cycle mechanic ability to control the flow of time in various environments to solve the secrets of some of the grandiose obstacles you will encounter, but you will also use it to freeze enemies during combat. Shift the power of time to slay your enemies.

JAW-DROPPING
VISUALS
Pushing the limits of the PlayStation 3 as always, God of War: Ascension will elevate the franchise to visuals above and beyond anything previously seen in God of War. The God of War team has muscled every last pixel, blood, sweat, and tears into the most stunning God of War game, of all-time. Ascend with Kratos on his journey, and don't forget to take in "the views".

SCREENSHOTS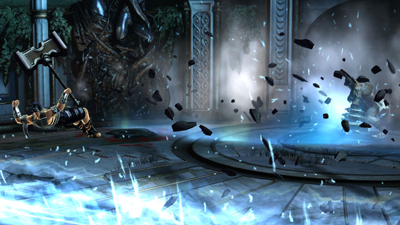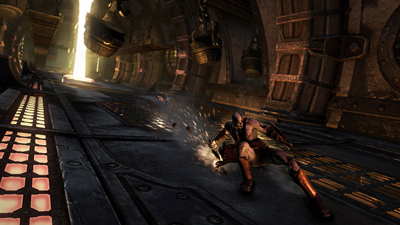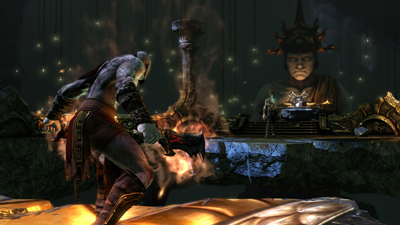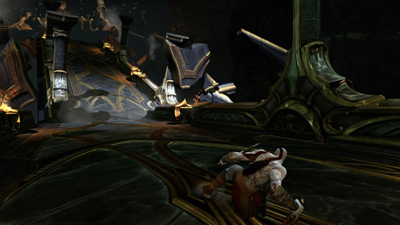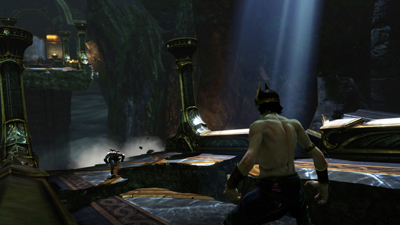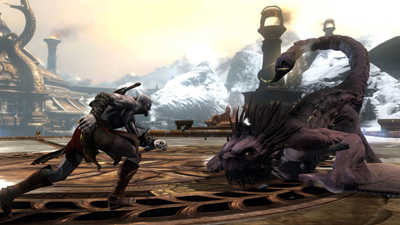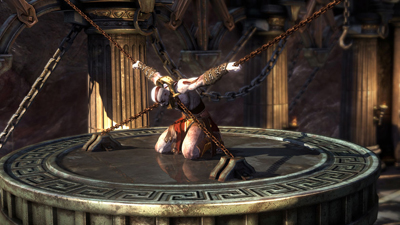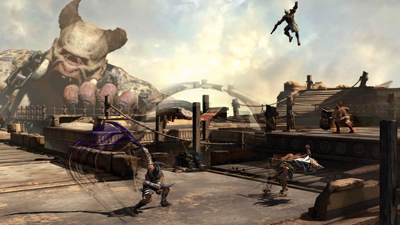 Customer Review

Product Reviews
Product is Coming Soon Or Out of Stock