Presenting the Huawei Ascend Mate 2 4G. The Huawei Ascend Mate 2 4G features a stunning 6.1 inch screen that gives you even more space to enjoy HD content, 4G LTE Cat4 connectivity that gives you lightning-fast download speeds at 150 Mbps and the power to experience even more and a longer lasting battery lets you enjoy your phone for up to 2.5 days on a single charge. Experience the power of more with the Huawei Ascend Mate 2 4G.
Open your eyes and experience the world through your smartphone like you've never seen it before. With an ultra-large 6.1" HD screen, the visual experience of a tablet and the convenience of a smartphone have been merged, giving you endless possibilities and more space to watch, surf, work and play.
The Mate2 4G has been built to impress, with gently curved edges and an elegantly slim profile. With its high screen-to-body ratio and streamlined design the Mate2 4G is a seriously large-screen phone that easily fits into your hands and pocket. In fact, it's so convenient you'll want to take it with you everywhere.
Imagine the possibilities of a smartphone that opens the door to ultra-fast 4G LTE, giving you the chance to experience even more. Stream your favorite movies or shows without interruption, connect and chat with your family and friends via seamless video streaming, load web pages without waiting and enjoy a world where everything you do with your smartphone is faster, smoother, and better.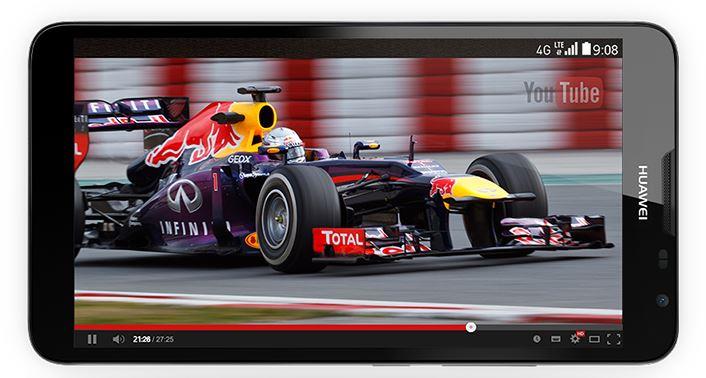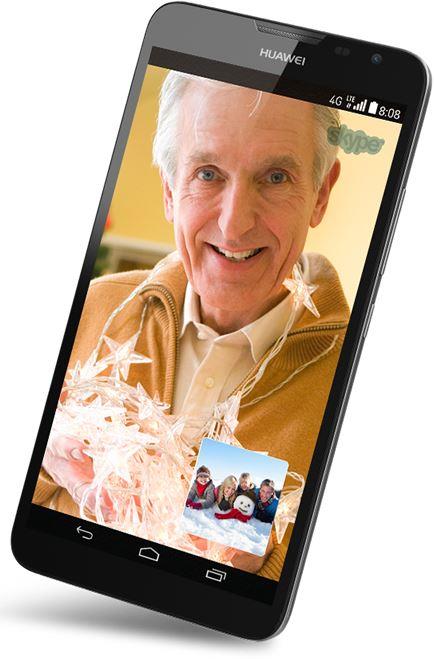 More simple, easier to use
Simple UI: A different way to organize your smartphone
Simplicity, elegance, usability… the things we had in mind when we created the intuitive and user-friendly Simple UI feature for the Mate2 4G. Want a breath of fresh air away from your plain old Android interface? Then just switch to the Simple UI style. Its clean and stylish interface lets you scroll effortlessly between windows, access your apps quickly and customize your home screen, giving you another option to experience your Android smartphone, your way.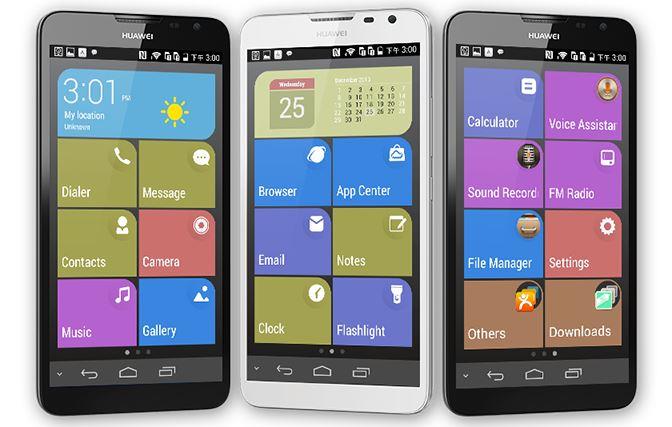 One hand navigation
The Mate2 4G's one-hand use interface means that despite its massive screen size, you can easily and conveniently use your phone with one hand. Just another way that the Mate2 4G reinvents the rules for smartphones today.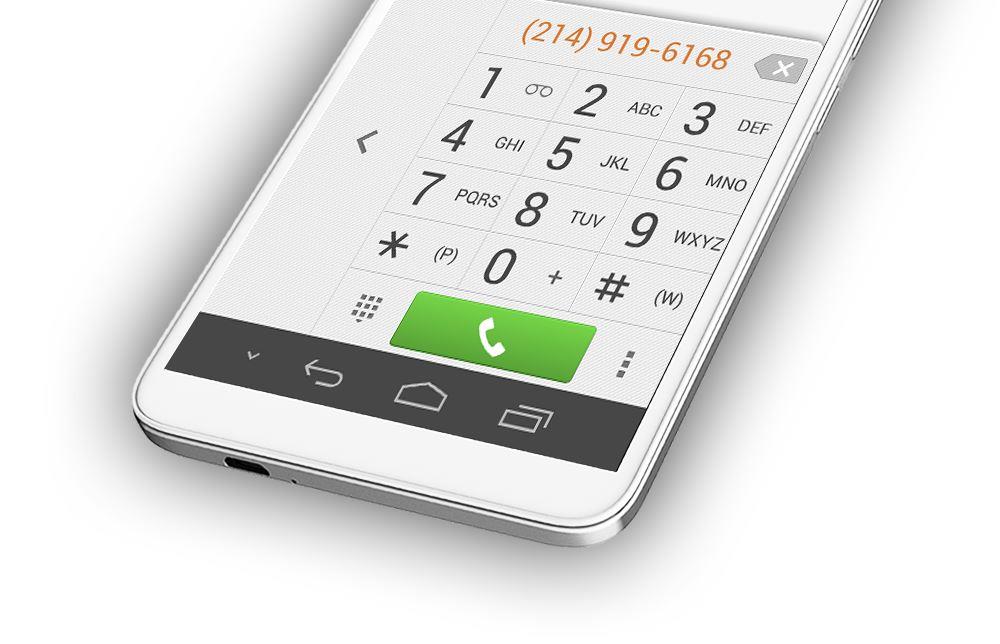 Multitasking made easy
The Mate2 4G's Floating Window can be accessed from all screens, so that the tools you need to use every day can be opened within applications. The In-App panel includes instant access to the important stuff, like notes, messages, calculator and calendar.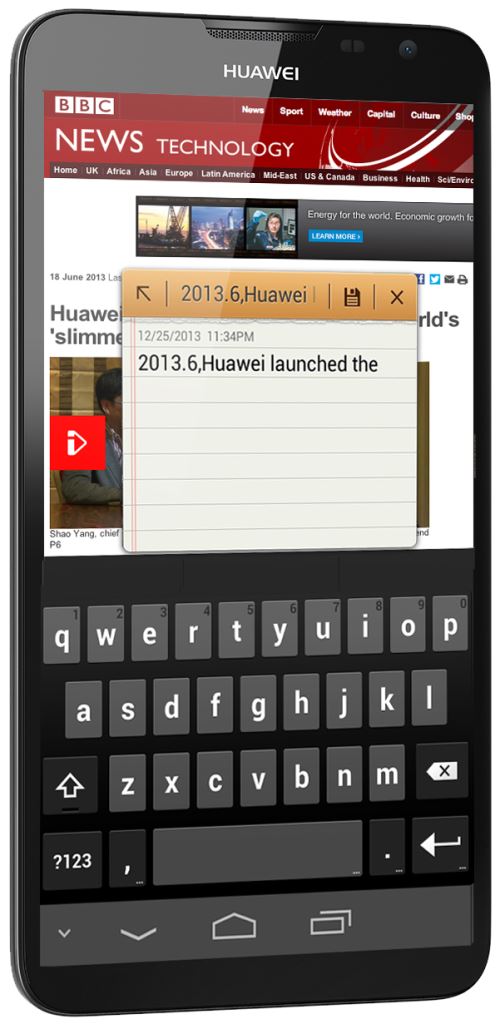 More camera, more memories
13MP cameras, beautiful photos
The Mate2 4G's range of image enhancement technologies and advanced HD 13 megapixel rear camera means you can take amazing photos with every shot. Capture the moments that mean the most to you and enjoy extraordinary detail and life-like color with every single frame. All you need to do is point and tap, your Mate2 4G will take care of the rest.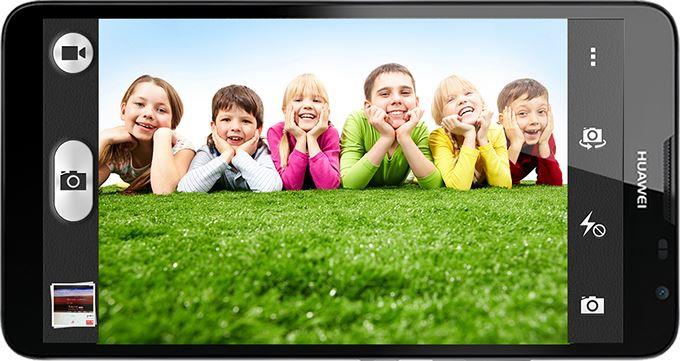 Put yourself in the photo
With the Mate2 4G's 5 megapixel front camera with Panoramic View, you can now put yourself and your friends into any picture, however wide the perspective, or beautiful the backdrop.

More power, more happiness
4050 mAh
**

of power, 60 hours of happiness

Experience the freedom of a smartphone with the power to keep up with your lifestyle. The Mate2 4G's massive battery and power-saving technology means you can stay happy for longer, whatever you decide to do. So if you're planning to start a big session on your new game, or get ready for a long weekend away with friends, the Mate2 4G will give you more time to keep yourself entertained.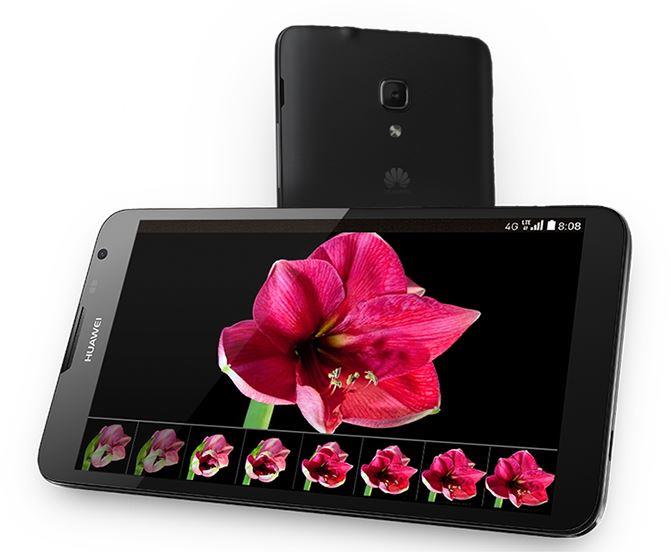 Longer-lasting fun
The Mate2 4G's 4050 mAh** battery gives you 60 hours of standard use, 25 hours of talk-time across 3G networks and at least 9 hours of web surfing via LTE. Thanks to Huawei's patented QPC and ADRX smart-power saving technology, which can save up to 30% of your smartphone's battery life, you can get up to 2.5 days of usage on a single charge. So if you're carrying a Mate2 4G, you won't have to always worry about forgetting to bring your charger.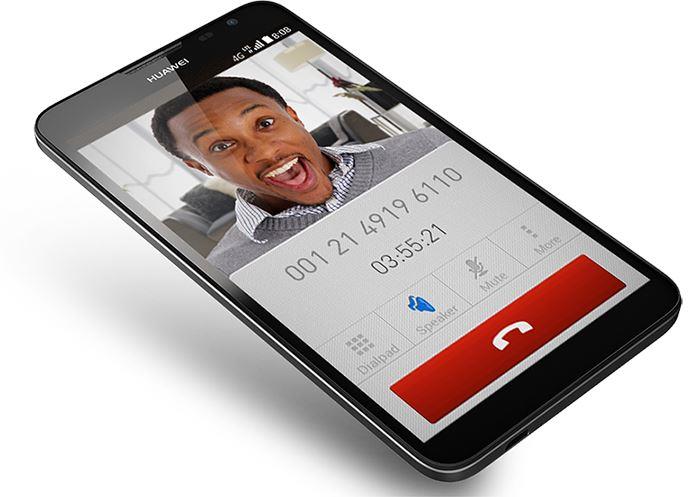 Power supply
Having such a massive and powerful battery is also a perk to your friends. The Mate2 4G's Reverse Charging function lets your phone serve as a power source for your friends' phones to keep everyone powered and happy.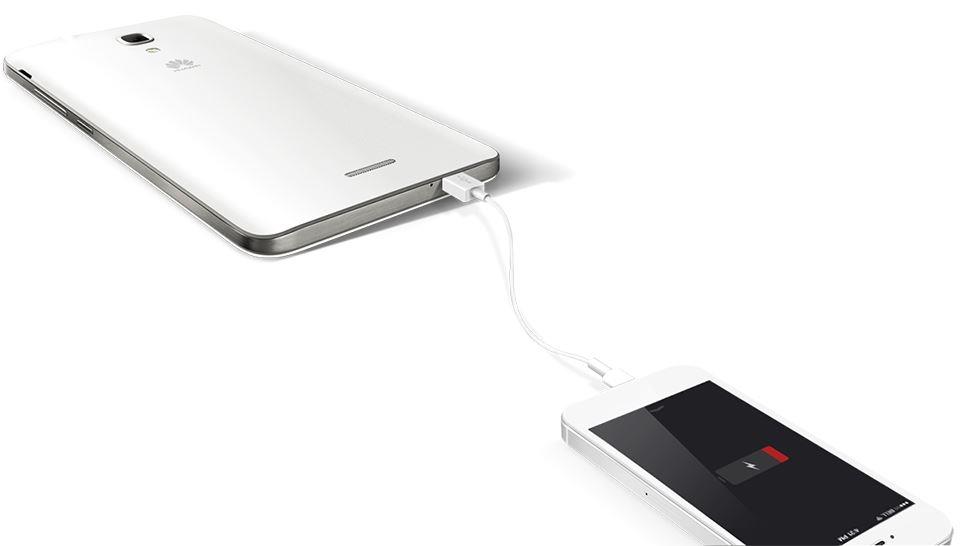 More features, more fun
Gloves Mode
Touch-screen technology has just experienced a significant upgrade with arrival of Gloves Mode. This feature works in conjunction with Mate2 4G's super-sensitive touch screen, so you can use your smartphone with gloves in those cold winter months.