HSN provides unlocked, carrier-free smartphones with an unbeatable 7-day Return Policy (with 1-year warranty plan)
LG Nexus 4 (Black, 8GB, HSN Warranty Plans available)
Overview
The Nexus 4 is a Nexus-branded Android smartphone which is designed and manufactured by LG Electronics. It is the fourth Nexus-branded smart phone by Google. Though surprisingly the device does not have 4G LTE but Google's anticipated flagship device provides a lot in terms of features and design. The device is big and sparkly.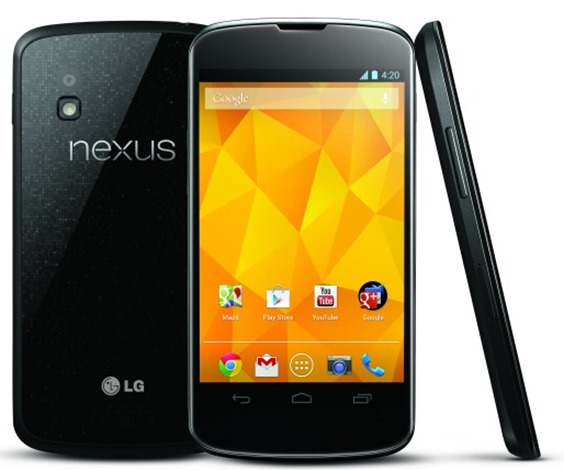 The Nexus 4 is excellent in terms of performance and many of its specs are really impressive such as it features a Quad-core processor and the latest software "Android 4.2 Jelly Bean", which is also upgradeable to the latest 4.3 Jelly Bean. This latest version of Android is as smooth as butter on the smartphone. Nexus 4 is available in two storage sizes, 8GB and 16GB, and two colour options, Black and White. This product page refers to the Black, 8GB version. To see all colour and memory options in Nexus 4, click here. The really cool thing about the Nexus devices is that they will be getting all the future updates first among all the Android devices, at least for 18 months, guaranteed!
Hardware
LG Nexus 4 is much better in terms of performance and features as compared to the previous Nexus-branded smartphones. The attention to the device-aesthetics and the choice of internal and external hardware components is exceptional for this device.
On the front-side of the phone, there is 4.7" display; front-camera, proximity sensor, earpiece on the top and a notification light below the screen. On the right side, we have power/lock key and on the left, there's volume rocker and SIM-tray. On the top, there's 3.5mm audio jack and a secondary microphone for noise-cancellation. On the bottom-side, a primary microphone, microUSB port and screws to open-up the back-cover can be found. Back-side has camera and flashlight in top-left position and a speaker in the bottom-right. Back cover features a nice-looking glossy pattern.
Electronics
Nexus 4 comes with a cutting-edge Qualcomm Snapdragon S4 processor, to give you the power and speed you need. Coupled with the Adreno 320 GPU and ample 2GB of RAM, you can surf the web, experience rich 3D graphics and gameplay, and effortlessly switch between multiple apps without any delays or lag.
Display
LG Nexus 4 features a gorgeous 4.7-inch display with a resolution of 768 x 1280 pixels. The display type is TrueHD IPS+ capacitive screen with multi-touch support and a spectrum of 16M colours. Moreover, the display has Corning Gorilla Glass 2 protection against scratching. The display is sharp, thanks to the RGB matrix, and bright with high contrast-ratio. Gently curved glass edges allow your finger to slide smoothly on and off the 320ppi screen.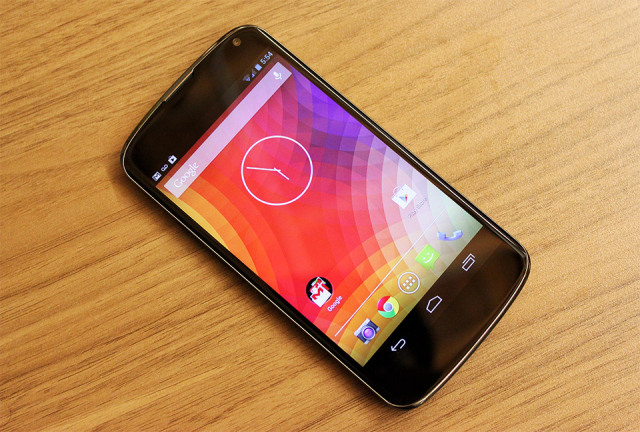 Camera
Like most modern smartphones, Nexus 4 has two cameras: primary (or back) and secondary (or front). Primary camera has a pixel-count of 8MP and the maximum resolution is 3264 x 2448 pixels for the photos. Front camera is of 1.3MP. Both cameras can be used to capture photos and videos.

Sensors & IO/Ports
Nexus 4 has a number of built-in sensors like accelerometer (for device orientation), gyroscope (for orientation and motion sensing), proximity sensor (for disabling screen when mobile is held against the ear during a call), ambient light sensor (to change screen brightness depending on ambient conditions), barometer, GPS etc. For connectivity, the phone uses MicroUSB port and standard 3.5mm jack. Wireless connectivity options are Bluetooth (v4.0), WiFi, EDGE, GPRS and NFC.
Software
As mentioned above, the Nexus 4 runs on Android 4.2 Jelly Bean and is also upgradeable to 4.3 Jelly Bean. There are many new features introduced in the new updates such as Gesture typing. It is quite similar to Swype. Another new feature is the Daydreams which is a kind of a screensaver sleep mode for your device whenever it's charging. There are many options in this feature and you can choose any one of them, one of them is the floating jelly beans you can interact with a single touch. Android 4.2 also introduced many new features in the camera. The camera supports a new user interface. There's a radio dial in the camera with which you can reach photo options. Another new camera feature is the "Photo sphere", with which you can take 360° panoramas.
Google Now
Google Now is like a personal assistant for you on the device. It can be triggered by swiping up from home-key from any unlocked screen. Google Now assists you in your daily tasks by providing helpful information like traffic routes, weather information, local places and restaurants, information from other networks, search on-the-go and more. Google Now learns from your travelling and device-usage habits and becomes efficient with time.

Google Play
Google Play puts all types of mobile entertainment in your hands -- browse through a library of millions of games and apps, thousands of tracks, books, magazines and movies at one place.
Nexus 4 was designed with gaming in mind. With a super responsive screen, lightning fast quad-core processor, and sensors like a gyroscope and accelerometer -- tilt, touch and tap your way to the top of the leaderboards while exploring over 675,000 apps and games available on Google Play. Get all the apps and games you love on Nexus 4 – with over 675,000 titles to choose from on Google Play, there's something for everyone. Find the most popular free and paid apps, explore hand-picked collections, browse by category or simply search for your favorites.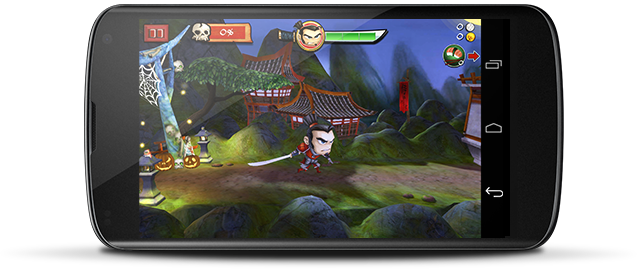 With Google Play Music, take your music anywhere on your Nexus 4. You may browse through the millions of songs available for purchase, or upload your existing music library to Google Play -- up to 20,000 songs for free -- and stream all your tracks and playlists from the cloud so you'll never miss a beat.
Moreover, with the Music Manager, you can easily import your entire iTunes music library into Google Play. Once your music is imported it automatically becomes available on Nexus 4. You'll also be able to enjoy your music on the web at play.google.com and any other Android compatible phone or tablet. You'll never need to sync or worry about backups again.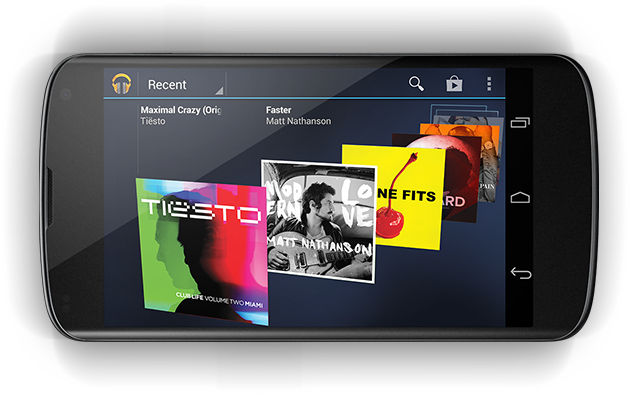 Google Maps
Updates Google Maps help you get to the places you care about quickly and easily. With turn-by-turn navigation assisted with standard and A-GPS, live traffic info, and integrated driving, walking and public transit directions, getting from one point to other has never been easier.
You can search for places of interest like hotels, restaurants, historic places and more, look for local shops and retail stores and get recommendations from your friends and family in Google+ circles. Stay in the loop and get the right information just when you need it! Moreover, the updates 3D maps and street-view help you get a broad and more detailed view of places around and in front of you.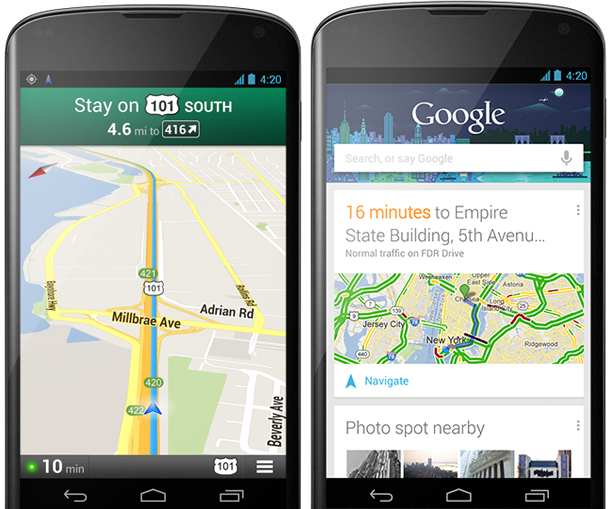 Camera UI & Features
Nexus 4 comes with a revolutionary 8MP camera, packed with features and intuitive UI options. Using the primary camera, you can snap photos, standard panoramas, 360° panoramas and record 1080p videos. All-new features let you review the pictures you just took and share or discard them with just a single swipe of finger. Instant Upload lets you synchronize your gallery with your Google Account automatically... so forget all backups and just shoot!
For the video department, 1080p video shooting with continuous focus, real-time zoom, capturing photos while recording videos, and time-lapse mode are present to satisfy your videography needs.
Other Features