Product Description
LG OFFICIAL WARRANTY ONE YEAR SERVICE & PARTS ONE THREE YEAR COMPRESSOR
INSTALLATION CHARGES PKR 5000/=
FITTING CHARGES PKR 950/= RFT
Special features: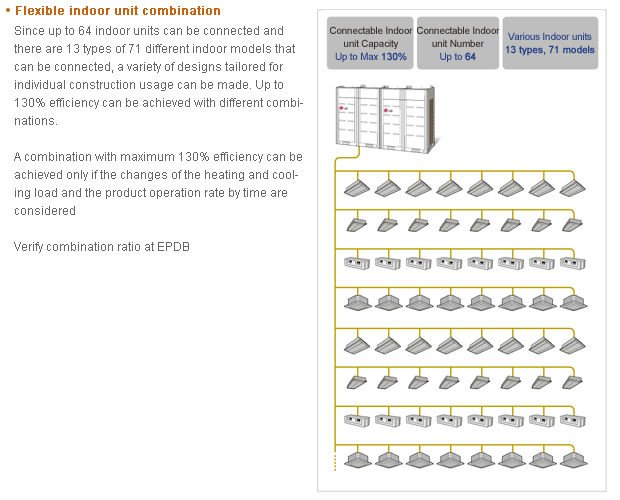 As LG office building use VRF central air conditioner has high efficiency parts, advanced inverter control technology and optimal cycle control technology, the system's unified performance has been improved. Based on these advanced technologies, the product provides customers value through high efficiency and energy savings.
Special fetures of ceiling exposed mounted central air conditioner :
1.V-Scroll (LG BLDC inverter compressor)
Improved the energy efficiency by 11%, compared to the AC inverter compressor, by using the high efficiency LG BLDC inverter compressor.

2.Sine wave inverter control
Improved the efficiency of the compressor motor by using the sine wave DC inverter control technology.

3.Cyclone sub-cooling circuit
Improved the cooling capability by using a cyclone sub-cooling circuit .

4.Newly designed propeller fan
Achieved optimal heat exchange by using high air volume and low noise fan.
5.LG BLDC inverter fan motor
Improved efficiency by using high efficiency BLDC inverter motor, compared to the AC motor.

6.Uniform distributor for the heat exchanger
Improved heat exchange performance and efficiency by reducing greatly the heat exchanger's temperature deviation from 5ºC to 1ºC by applying an optimal distributor design to the heat exchanger.

7.Wide louver fins for the heat exchanger
Improved efficiency by using wide louver fins with an increased heating area.