Product Description
NVIDIA GeForce GTX 950M 2 GB GDDR3
Intel Core i7 4720HQ (2.60GHz)
16GB Memory 1TB HDD
17.3" 1920 x 1080
Windows 8.1 64-Bit
16.49" x 11.02" x 1.14" 5.95 lbs.
DVD Super Multi
SOPHISTICATED BUT NOT COMPLICATED
The PE Series is more than just a laptop, it's a work of art. Combining the efforts of both design and engineering, we've set the new standard for elegance and power. Enjoy a luxury experience with the sleek silver aluminum chassis. Feel the power with a high performance Intel Core-i7 processor to handle any task at hand.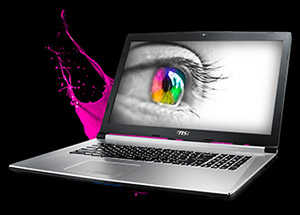 INSPIRED GRAPHICS TECHNOLOGY
Discover incredibly rich, new ways to game with NVIDIA GeForce GTX graphics when you're in the mood for some recreation or simply to unwind. Enjoy smooth, high-definition PC gaming performance, driving impressive 1080p gameplay at high settings in sleek new designs.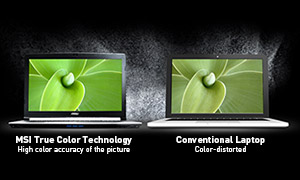 TRUE-TO-COLORS
See the world for what it is using MSI's exclusive True Color Technology. Precisely calibrated to deliver vibrant colors, stunning details, and sharp images, True Color Technology brings the colors of the world right to your display.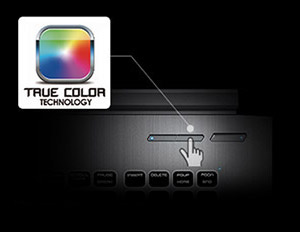 Color control for color balance, gamma adjustment, and gamut mapping. Pre-calibrated for the best viewing experience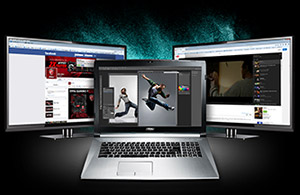 WORK, WATCH AND PLAY AT THE SAME TIME
From on-the-go to work-at-home, the PE Series supports up to 2 external outputs via HDMI and mini Display Port so you can turn your laptop into a multi-tasking workstation at home with MSI's Matrix Display Technology.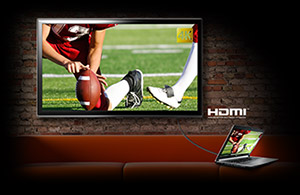 READY FOR HIGH RESOLUTION DISPLAYS
See everything, do everything in ultra-high definition. Connect to any 4K display via HDMI, or for even higher performance, via mini-Display Port. Watch 4K compatible multimedia for a stunning viewing experience or play your games with enhanced visuals.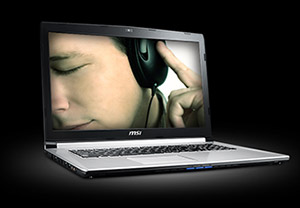 BEST-IN-CLASS AUDIO ECOSYSTEM
Offering more than just an elegant design and power, the PE Series sports one of the best audio systems in the world and features the latest in audio technology.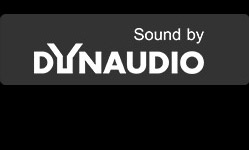 The Dynaudio sound system features 4 speakers and an integrated subwoofer, acoustically fine-tuned to deliver the most vivid & authentic audio experience for any of your movies, games and music.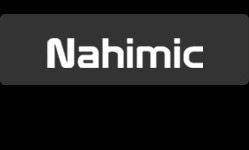 Nahimic audio software offers high definition sound technology which boosts the audio and voice performanceof your computer. Enjoy an immersive virtual 7.1 sound with multiple audio configurations, tuning and effects.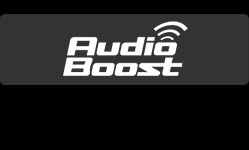 Boost your audio experience with MSI's exclusive Audio Boost technology featuring dedicated audio amplifier chips for the headset jacks, speaker system and subwoofer while reducing noise distortion.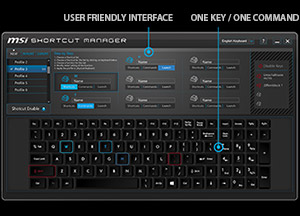 MAKE YOUR LIFE EASY
Customize every key to suit your needs in one powerful application, the MSI Shortcut Manager. Program individual keys to execute a string of commands, use them to quick launch everyday programs or even customize the keyboard color scheme to streamline work habits and personalize your notebook.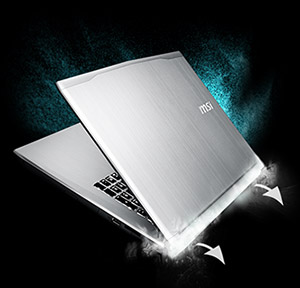 STAY COOL, STAY PRODUCTIVE
With an efficient design and advanced cooling, keep the system stable for as long as you need with MSI's Cooler Boost 3 technology. The dual fan solution maximizes airflow and efficiently dissipates heat with a thermal bridge that connects the CPU and GPU for optimal cooling. Manually increase fan speeds at the touch of button for that extra boost when you need it.