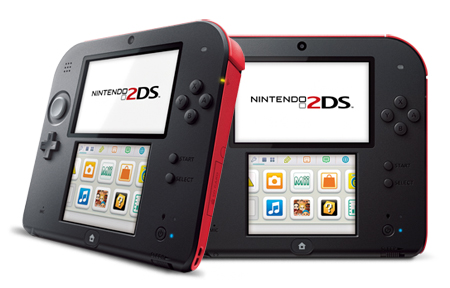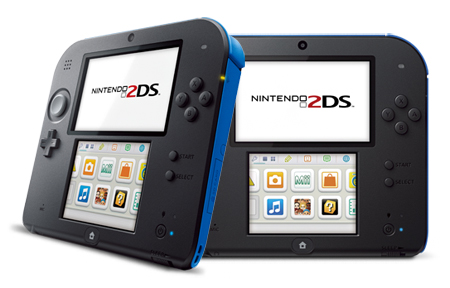 Part of the Nintendo 3DS Family...
Designed for Your Family
The new Nintendo 2DS system gives you all the features of the Nintendo 3DS and Nintendo 3DS XL, minus 3D viewing. And the price makes the world of Nintendo games even more accessible.
All three systems in the Nintendo 3DS family offer:

Compatibility with all Nintendo 3DS and most Nintendo DS games.

Access to the Nintendo eShop, with digital games, free demos, and special offers.

Wireless connectivity for multiplayer and co-op play.

Parental controls that let adults manage the system's content.
Take a Closer Look
What's in the Box
Accessorize Your System
Protect your screens with the carrying case.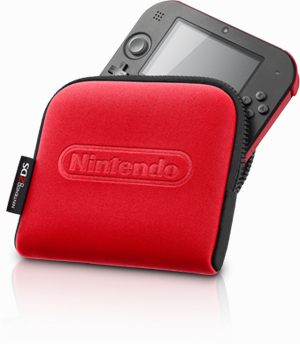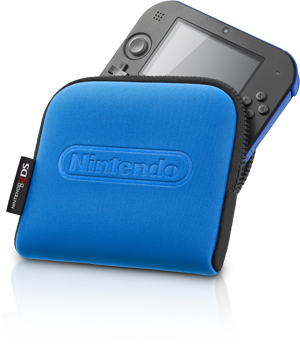 Enter a World of Amazing Games...
The Nintendo 2DS plays all packaged and downloadable games designed for Nintendo 3DS in 2D, including beloved franchises like The Legend of Zelda, Mario Kart, Super Mario, and many more. It's also compatible with the huge library of games for Nintendo DS™.