Product Description
Nokia Lumia 1008 Price & Specs.
Nokia 1008 – Unique twisting camera
This latest Nokia smartphone we saw with Nokia brand on it, is called the Nokia Lumia 1008, or Nokia Catwalk, with a very catchy design and unique camera module. Nokia 1008 camera sports a 38MP Pureview sensor. What makes it special is that, this camera is a twisting barrel one that can go 360 degree and allow photos captured under any angle to have the same high quality. To make it even more interesting, the phone body is still kept very slim and elegant despite the significant camera module.
Talking about Nokia 1008 specs, the phone will run on Windows 8 Blue OS, though we really expect it will have another Android variant to meet up with public demand. There will be a 2GB RAM, 32GB ROM and Snapdragon 600 to power the device. Nokia 1008 display features a handy 4.5 Puremotion HD+ and will comes in a full alloy body to give it a premium feel on your hand. One more special thing is that, Nokia 1008 will have Double LED flash, one of which used as light notification.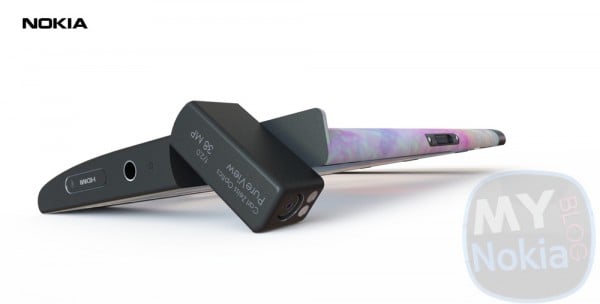 Nokia 1008 is designed by Edgar Mkrtchyan from My Deam Nokia network. He has also equipped his render phone with wireless charging and a back cover that is subjected to multiple designs simply customized by 3D printer. An interesting addition are light notification LEDs. Although Nokia 1008, or Nokia Catwalk is for now a concept design, we really hope this lovely handset will be picked and produced by the legend.
Nokia 1008 Price – elegant at first sight, premium till the last
Elegant in design, premium with the choice of top specs and an offer of unique features are exactly all that make Nokia 1008 – or Nokia Catwalk smartphone a very desirable one for many users. If you like this one, let's hope that Nokia will launch the Nokia 1008 soon, with an affordable Nokia 1008 Price.
Customer Review

Product Reviews
Product is Coming Soon Or Out of Stock