Product Description
The Philips GC1903 is a steam iron designed for super-quick ironing. This Steam iron has a Linished soleplate for smooth gliding over the fabric. The pointed tip of this Philips GC1903 iron makes ironing easy in tricky places. The handle of this Philips iron is ergonomic and has a comfortable grip.
This steam iron measures 26.1 x 11.5 x 13.6 cm and weighs 1.06 kg. The swivel cord on this Philips steam iron has 180 degree cord freedom that reduces the stress on your palm and wrist during extended ironing sessions.
Steam Features
The Philips GC1903 has a water tank capacity of 180 ml. This water tank features a sideways opening extra-large door that makes filling and emptying of water fast and convenient. This Philips iron has a variable steam setting for optimal steam delivery. The continuous steam output of the Philips GC1903 is 17 g/m.
This Philips steam iron has an amazing calc management system which self-cleans the device and is suitable for tap water. The Philips GC1903 comes with calc clean solution that prevents the scale build-up through the anti-scale pills. The liquid flushes your iron and removes the scale build-up whenever necessary.
Safety and Power
This Philips iron requires a power of 240 V to function and consumes a maximum power of 1440 W. It is preferred to use an iron with high wattage as it heats up faster, thereby saving time. The Philips GC1903 steam iron has an Iron temperature-ready light for thermostatic operations. The light indicates when the iron has reached the required temperature and is ready to use.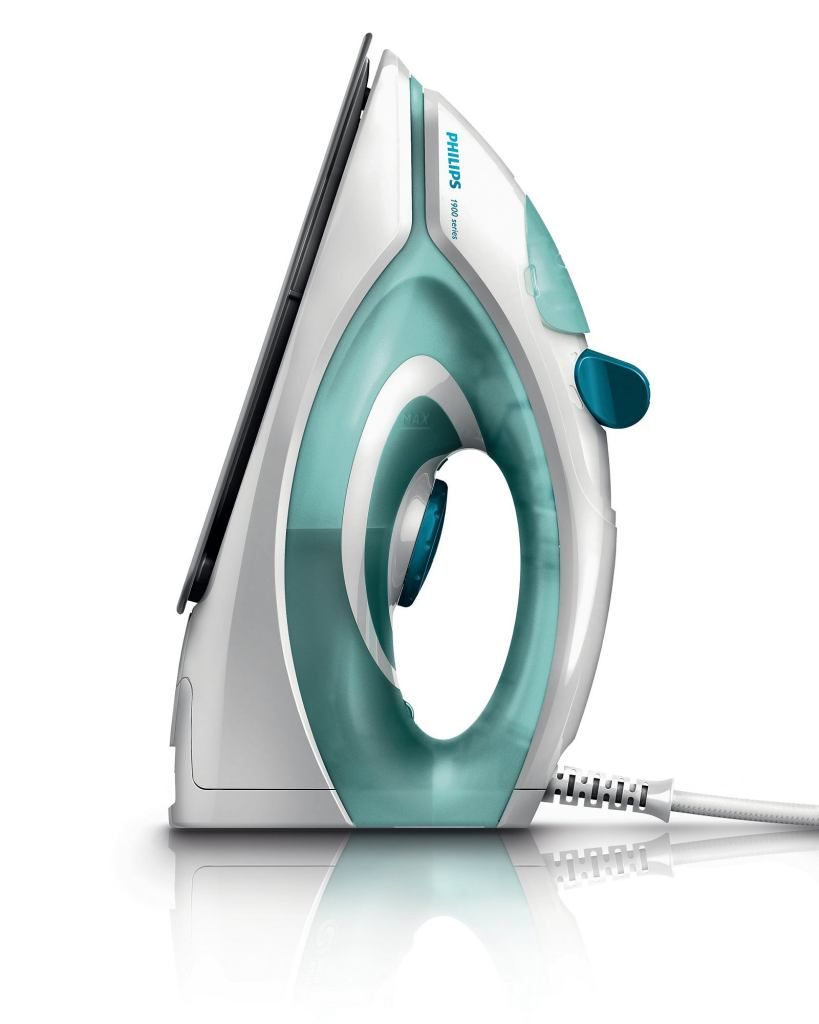 Customer Review

Product Reviews
Product is Coming Soon Or Out of Stock