Product Description
Dolby Digital for ultimate movie experience:
Because Dolby Digital, the world's leading digital multi-channel audio standards, make use of the way the human ear naturally processes sound, you experience superb quality surround sound audio with realistic spatial cues.
Progressive Scan component video for optimized image quality:
Progressive Scan doubles the vertical resolution of the image resulting in a noticeably sharper picture. Instead of sending a field comprising the odd lines to the screen first, followed by the field with the even lines, both fields are written at one time. A full image is created instantaneously, using the maximum resolution. At such a speed, your eye perceives a sharper picture with no line structure.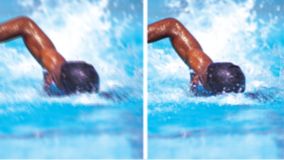 MAX Sound for instant power boost:
MAX Sound technology produces an instant boost in bass, maximizing volume performance and instantly creating the most impressive listening experience with just the touch of a button. Its sophisticated electronic circuitry calibrates existing sound and volume settings, instantly boosting bass and volume to maximum levels without distortion. The end result is a noticeable amplifying of both sound spectrum and volume and a potent audio boost that will add mileage to any music.
Dynamic Bass Boost for deep and dramatic sound
Dynamic Bass Boost maximizes your music enjoyment by emphasizing the bass content of the music throughout the range of volume settings - from low to high – at the touch of a button! Bottom-end bass frequencies usually get lost when the volume is set at a low level. To counteract this, Dynamic Bass Boost can be switched on to boost bass levels, so you can enjoy consistent sound even when you turn down the volume.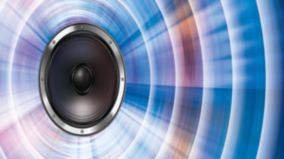 Digital tuning with preset stations for extra convenience:
Simply tune into the station that you want to preset, press and hold the preset button to memorize the frequency. With preset radio stations that can be stored, you can quickly access your favorite radio station without having to manually tune the frequencies each time.
DivX Certified for standard playback of DivX videos:
With DivX support, you are able to enjoy DivX encoded videos in the comfort of your living room. The DivX media format is an MPEG4-based video compression technology that enables you to save large files like movies, trailers and music videos on media like CD-R/RW, and DVD recordable discs.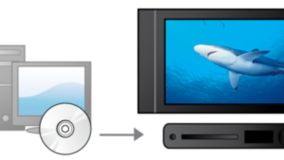 Digital Sound Control for optimized music style settings
Digital Sound Control offers you a choice of pre-set Optimal, Jazz, Techno and Rock controls you can use to optimise the frequency ranges for different musical styles. Each mode uses graphic equalizing technology to automatically adjust the sound balance and enhance the most important sound frequencies in your chosen music style. Ultimately, Digital Sound Control makes it easy for you get the most out of your music by precisely adjusting the sound balance to match the type of music you are playing.
Play DVD, (S)VCD, MP3-CD, CD(RW) and Picture CD
The Philips player is compatible with most DVD and CD discs available in the market. DVD, (S)VCD, MP3-CD, CD(RW) and Picture CD - all of them can play on the player. SVCD stands for "Super VideoCD". The quality of a SVCD is much better than a VCD, especially much more sharpen picture than a VCD because of the higher resolution. CD(RW) is a shorthand term for a CD drive that can accept the common rewritable CD format.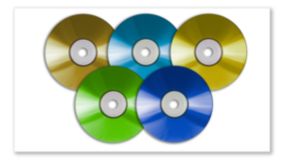 USB Direct for easy MP3 music playback
Thanks to the complete file transferability, you can easily enjoy the convenience and fun of accessing more digital music via the built-in USB Direct.
Audio playback

Playback media:

MP3-CD, CD, CD-R, CD-RW

Disc playback modes:

repeat/shuffle/program

Number of decks:

1

USB Direct playback modes:

fast backward/fast forward, play/pause, previous/next, repeat, stop

Sound

Total Sound Power (RMS):

200 W

Output power:

3300W PMPO

Sound enhancement:

MAX sound, digital sound control, Dynamic Bass Boost, Dolby Digital

Loudspeakers

Number of speaker boxes:

2

Speaker drivers:

2" tweeter, 5.25" woofer

Loudspeaker enhancement:

2-way

Speaker types:

bass reflex speaker system

Video Playback

DVD region code:

3

Playback media:

DVD, DVD+R/+RW, DVD-R/-RW, SVCD, video CD, picture CD, DivX
Video enhancement:

progressive scan

Disc playback modes:

disc menu, OSD, fast backward, fast forward, slow backward, slow forward, A-B Repeat, angle, Zoom, resume playback from stop

USB Direct Playback:

JPEG

Tuner/Reception/Transmission

Tuner bands:

FM stereo, MW

Station presets:

40

Tuner enhancement:

auto digital tuning, auto scan

Connectivity

Audio/Video output:

2xRCA (Audio), component video out, composite video (CVBS) out, S-Video out

USB:

USB host

Convenience

Number of discs:

1

Display type:

LCD display

Loader type:

top, tray

Clock:

sleep timer

On-Screen display languages:

English, French, Portuguese, Spanish, Thai
Accessories

Remote control:

Yes

Cables/Connection:

audio cable, composite video cable (Y)

Others:

Quick start guide

User Manual:

English

Warranty:

World Wide Guarantee booklet

Dimensions

Packaging depth:

293 mm

Packaging height:

363 mm

Packaging width:

733 mm

Product dimensions (WxDxH):

640 x 262 x 313 mm

Power

Power supply:

100 - 240V AC, 50/60Hz

Digital photo playback

Playback media:

Kodak Picture CD, picture CD

Picture Enhancement:

flip photos, rotate, slideshow, Zoom

Picture Compression Format:

JPEG