STRONG 400 W MOTOR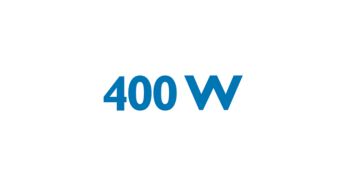 Strong 400 W motor for blending and mixing easily.
IMPROVED POURING BY NEW SPOUT
New spout design will prevent leakage after pouring to the glass.
PULSE FOR BETTER MIXING AND BLENDING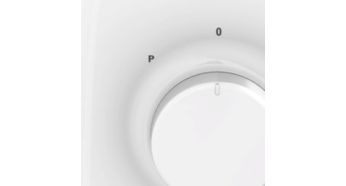 You can use "Pulse" mode to control blending degree and time conveniently.
MULTIPLE SPEEDS FOR SOFT AND HARD INGREDIENTS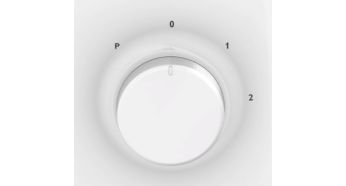 Blend at different speeds and to different degrees with a choice of setting.
LOCK INDICATOR FOR READY TO USE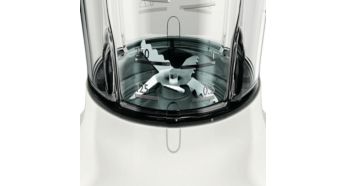 This simple and easily recognizable lock indicator will let you know when the appliance is ready to use with safety.
SERRATED 5STAR BLADE FOR EFFECTIVE BLENDING AND MIXING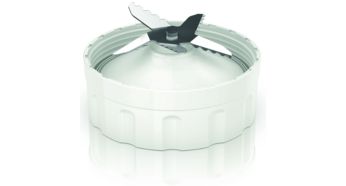 The newly designed blade will blend and cut the ingredients effectively and make a perfect smoothie for you and your family.
BREAK-RESISTANT JAR
Avoid breakages with this reinforced plastic jar.
ALL PARTS ARE DISHWASHER SAFE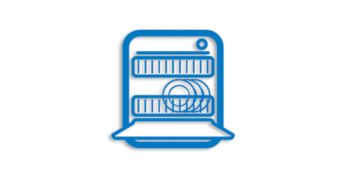 All removable parts can be cleaned in the dishwasher.
COMFORTABLE THUMB GRIP HANDLE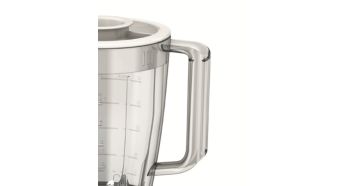 New handle has a thumb grip position to hold and carry the jar easily.
INTEGRATED POWER CORD STORAGE
Save space with the handy cord storage system under the housing of the blender.
1.5 L plastic jar

2 speed and pulse

400W

5 star serrated blade