Please install Flash or view this from an HTML5-capable browser.
Super-Secret Bases
During your adventure, you'll be able to create your very own Secret Base. Work on making a space that's all your own, just the way you like it. But that's not even the best part! Using communication features, you'll be able to easily connect with other players all around the world to share your Secret Bases with one another.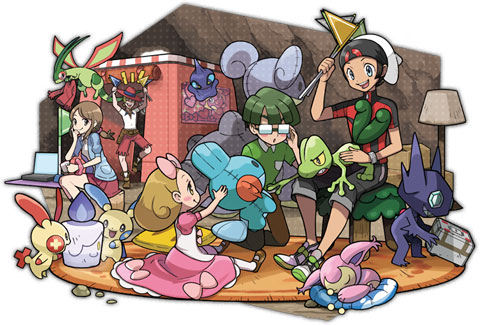 You may discover Secret Bases from players who have the same tastes as you, or Secret Bases full of surprises and tricks! What kind of Secret Bases will you stumble upon? It's a whole different adventure, full of excitement and thrills!
Super-Secret Bases are Even Better with StreetPass!
When you think of Pokémon communication features, you may think of Link Battles and Link Trades. But in Pokémon Omega Ruby and Pokémon Alpha Sapphire, you can also make your own Secret Base and share it with others using communication features! More than that, you can collect your own Secret Pals.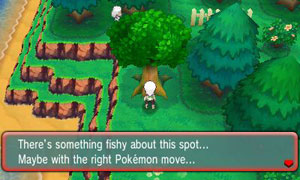 To make a Secret Base, find "Secret Spots" in the field and use the Secret Power move!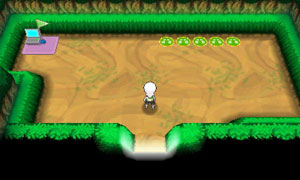 You'll open a Secret Base, and now you're inside!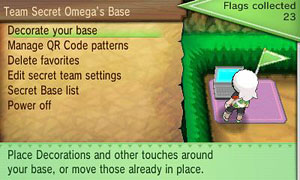 Customize your Secret Base by selecting "Decorate Your Base" in the PC inside.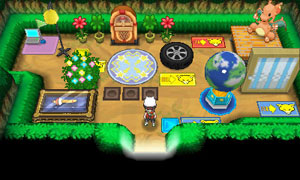 Select Decorations and place them wherever you like. You can even make mazes or traps to get your friends riled up!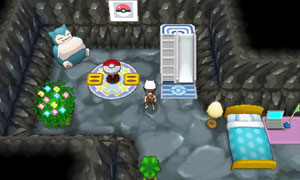 Design your Secret Base however you'd like.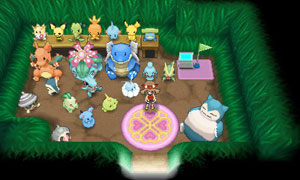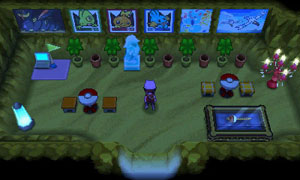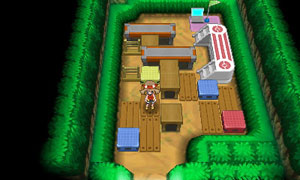 Make Secret Pals!
When you visit another player's Secret Base, that base's members will be hanging out there. There you can talk to them or even battle them. If you find base owners that you like, you can scout them as one of your Secret Pals, and bring them back to your own Secret Base. Once you've become Secret Pals with someone, you can continue to have Pokémon battles against them, and also have your Pal use "special skills" to support you on your adventure. Enjoy the Secret Base life together!
Scout someone as a Secret Pal.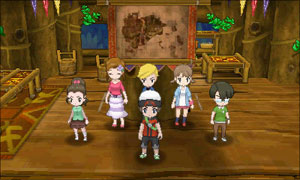 Form a team with your Secret Pals!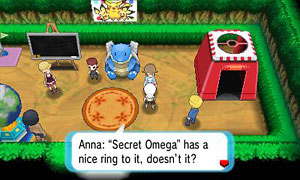 Give your team a unique name that matches your personality.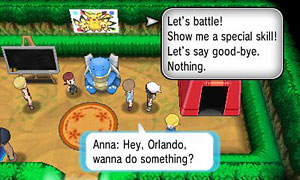 Have Pokémon battles with your Secret Pals or get help on your adventure.
Help from Secret Pals
Secret Pals have special skills they can use. These skills will differ from one to another. Check out a number of the special skills that will be a great help to you when developing your Secret Base or elsewhere on your adventure.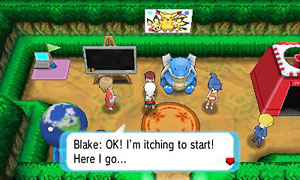 Some Secret Pals will help make Decorations.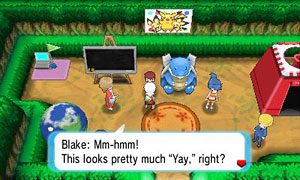 This skill will grant you new decorative items for your Secret Base.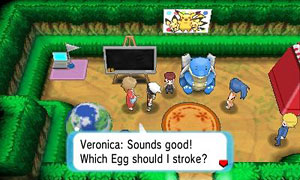 Secret Pals can also take care of Eggs.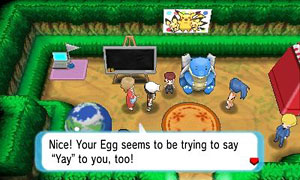 This skill makes Eggs easier to hatch.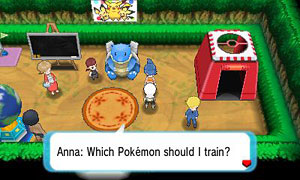 You can even get help training Pokémon from Secret Pals.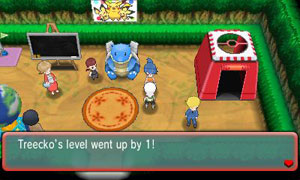 This skill can raise the level of your Pokémon.
Customize Your Secret Base
Use your Decorations to create tricks in your Secret Base, decide the rules for what kind of Pokémon battles are allowed in your Secret Base, and make it like your very own Pokémon Gym! Then get ready for other players to come and challenge you!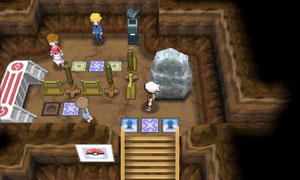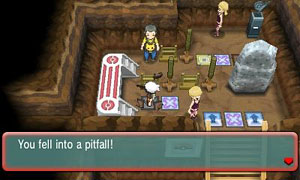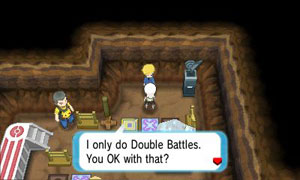 Capture the Flag
Examine the flag beside the Secret PC in another player's Secret Base to obtain it! You can take one flag per day from each base visited. Visit lots of Secret Bases and collect lots of flags to improve your team's rank and get rewards, including increasing the skills of your Secret Pals. Flag colors change based on a team's rank, so you can tell another team's rank at a glance - and others can tell yours!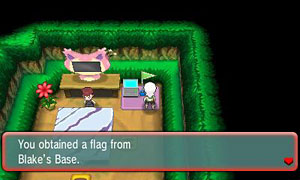 Collect flags beside the Secret PC in another player's Secret Base.
Get a lot of flags to increase your team's rank.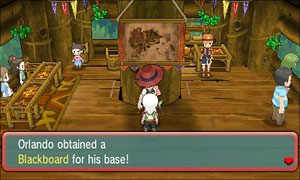 As your team's rank goes up, good things happen!
Share Your Secret Base
You can share your Secret Base with Trainers around the world! Symbolize your Secret Base with a QR Code. With a QR Code, you can access the Secret Base of a particular player you've been wanting to visit.