Product Description

Breif Description:
Dual SIM

Support upto 8GB

2.6" TFT QVGA

Smart Camera on Back

Bluetooth

3.5 mm Ear Jack

Audio Player

Video Player

Torch

1000 mAh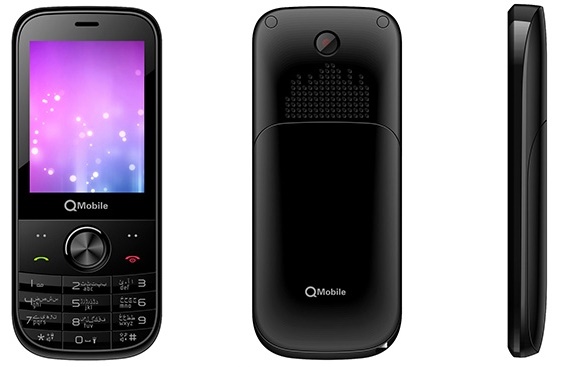 Overview:
Qmobile T200 TV is great low range phone with the very cool features you can get in that kind of price. Qmobile T200 TV is a Dual-Sim phone so you don't need to have second phone in your pocket. T200 TV has a Smart Camera embedded in it to take stunning picture while you are with your friends and family and don't need to miss a moment so you can capture it. Qmobile T200 TV provides you the microSD card slot to extend your memory upto 8GB for your things. You can listen music on Qmobile T200 TV which was stored in your extended memory. You can record videos of your birthdays and other happy moments which you spend with your loved ones. Qmobile T200 TV has cool feature which is very handy, The torch Qmobile has provided in Qmobile T200 TV is LED which can brighten the things up when you are in dark places and need some light to see around. For full entertainment Qmobile has provide you the bluetooth support for transfer things from your media devices of other phone you can connect with. Qmobile T200 TV comes the removeable battery of 1000mAh which makes your phone alive all day long if you listen music in whole day there will be battery left for you to call your friends.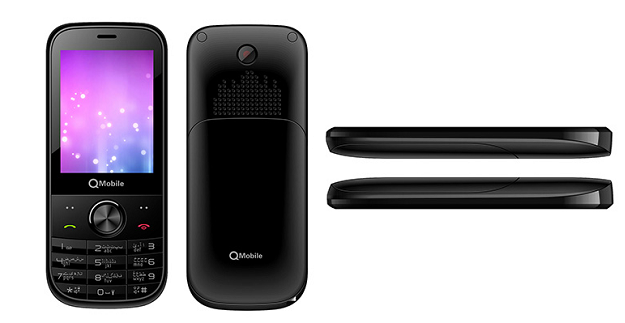 Hardware:
Qmobile T200 TV uniquely designed on specific kind of pattern which specially makes you feel like you have the exact peice of hardware you want. Qmobile has make T200 TV so elegant and special for you that if you carry it with you didn't feel bad. The curved edges of Qmobile T200 TV are specially designed to be fit in your palm and the back side of T200 TV is so gorgeous that you will fall in love when you will sen the beautiful curved refined design with the Qmobile logo printed on it. The Smart Camer provide you to capture your happy moments so you never felt that you miss a chance to make that moment memorable for you. The D-Pad on the front to nevigate the menus on the phone is elegantly designed and feels good when you put thing of your hand on it. The 2.6 inch TFT QVGA display gives you the gorgeous display while your are watching pictures and videos on the or nevigating through the phone. Qmobile T200 TV comes the most precious feature of the bluetooth to transfer your media files using your media devices or any other phone. The Keypad on the Qmobile T200 TV is so soft that you didn't feel your thumb on under any pressure while you are texting or dialing number on the phone. Qmobile has curiously put the powerful battery of 1000mAh in it so you don't need have your charger in your pocket all the time while you are out. 1000mAh battery gives you time to enjoy your moments all day long and still there will charge available for you to work on. The most handy feature which comes with Qmobile T200 TV is the torch. When you are in dark places and you want to lighten things up you can turn on the torch and see what's around you.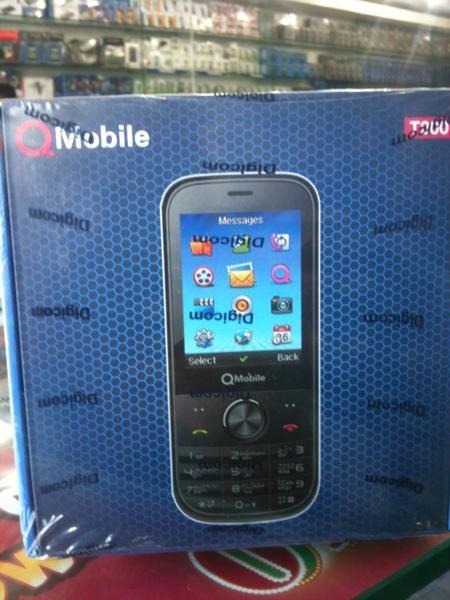 Software:
Qmobile T200 TV comes with it's own software which specially designed for Qmobile phones. The elegent and robust software provide you the excellent display and working enviornment to nevigate the phone. The menu styles, color and font just feel good while using the phone. The embedded FM Radio give you extra entertainment so you will never bored while you are on trip alon. Audio Player which gives you best playing experience for songs. Video Play to capture moments you will share with your loved ones. Qmobile T200 TV provides you the best experience you should have.
Conclusion:
Qmobile T200 TV is best phone in the low range price you should have in your pocket. T200 TV worth that much of money for what they are providing. The powerful battery of 1000mAh, Bluetooth support to transfer your things onto the media devices you own, Torch so you birhgten things up when you need. FM Radio so you will be never bored while you are treveling. MicroSD card supports upto 8GB of extended memory. Audio Player, Video Player and all the awedome experience you should have.
Specifications:
| | |
| --- | --- |
| Platform | Other |
| Touch Screen | No |
| Dual Sim | Yes |
| Dual Camera | No |
| QWERTY Keyboard | No |
| Wi-Fi | No |
| Screen Size | 2.6" TFT QVGA |
| GPS | No |
| Camera Phone | Yes |
| Camera Pixel | VGA - Smart Camera |
| Camera Flash | No |
| Processor Type | N/A |
| Frequency Band | GSM 900/1800 |
| Color Display | Yes |
| Resolution | N/A |
| Bluetooth | Yes |
| Video Recorder | Yes |
| FM Radio | Yes |
| MP3 Player | Yes |
| MMS | N/A |
| Web Browser | N/A |
| 3G | No |
| GPRS | N/A |
| EDGE | N/A |
| Handsfree Speaker | N/A |
| RAM | N/A |
| Internal Memory | N/A |
| Expandable Memory | Yes (Support upto 8GB) |
| Battery | 1000 mAh |
| Torch | Yes |
Disclaimer
TVC's are just for visual reference, prices may fluctuate.
Image may differ from actual product.
The specifications are subject to change without notice.
Battery performance may vary depending on network conditions, configuration and phone usage.
Customer Review

Product Reviews
Product is Coming Soon Or Out of Stock