Product Description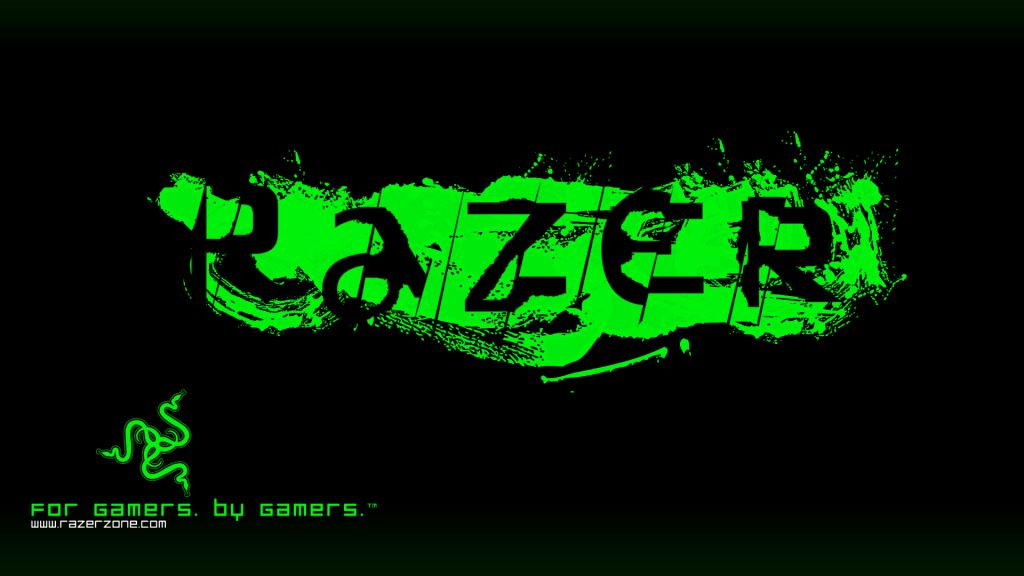 Presenting the Razer Blade Pro Gaming Laptop. The Razer Blade Pro features a gorgeous 17" Full HD LED backlit display, a Core i7 processor, 8 GB of Ram, 256 GB SSD, a 2 GB GDDR5 Nvidia GTX-765M GPU coupled with Windows Windows 8.1. Work Hard. Play Hard. with the ultimate gaming laptop : The New Razer Blade Pro.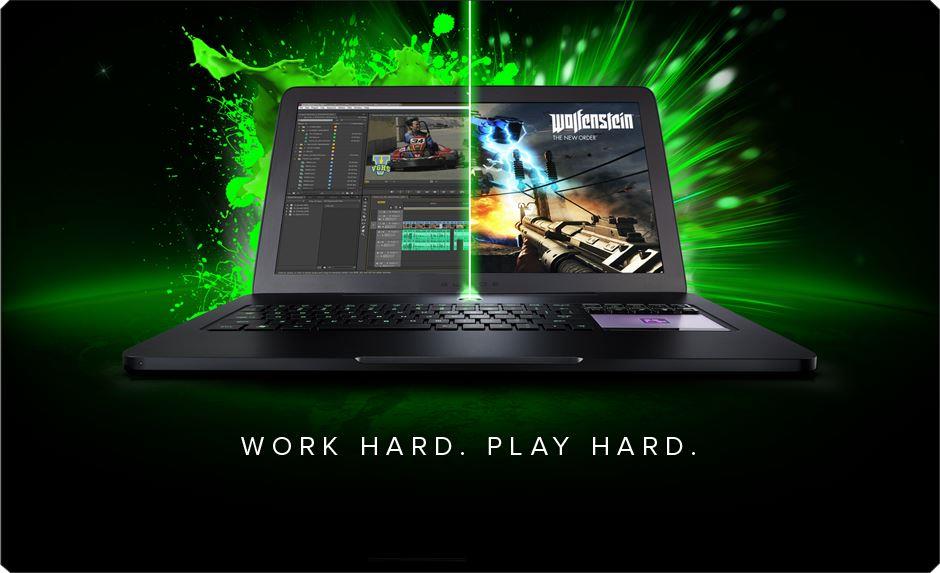 Design
Power on the Go
Anyone can pack more power into a laptop, but then you sacrifice portability. You end up with a laptop that is powerful but heavy and bulky. In the same sense, anyone can make a laptop that is thin and light but then you lack the muscle to run power hungry programs. This is what separates other notebooks from the Razer Blade Pro. Meet the perfect balance of performance and mobility for work and play on the go.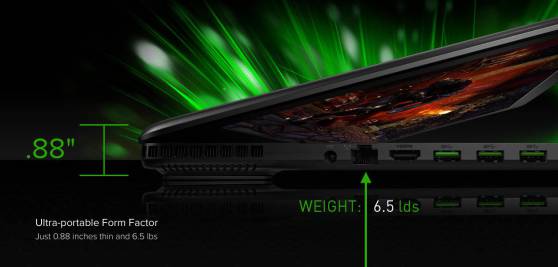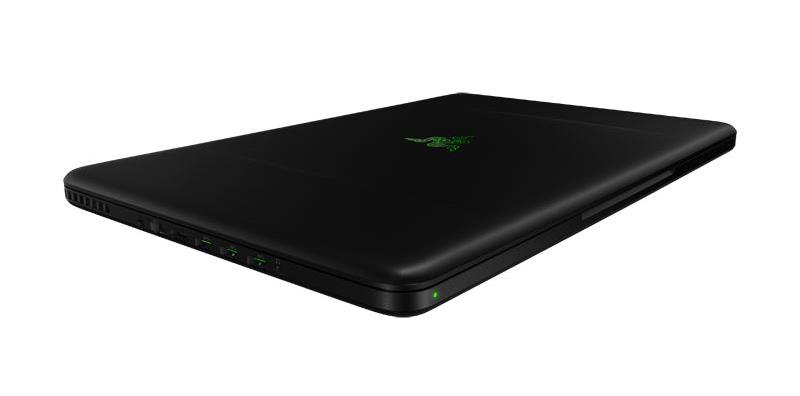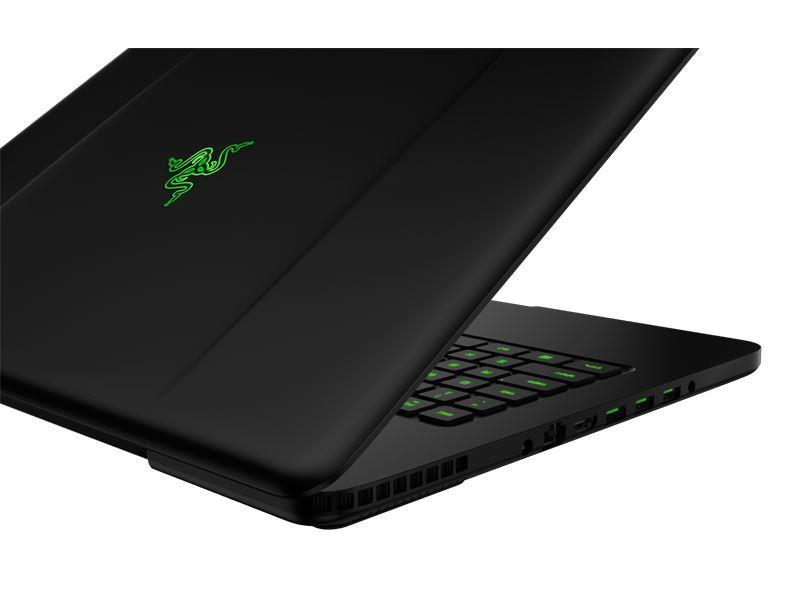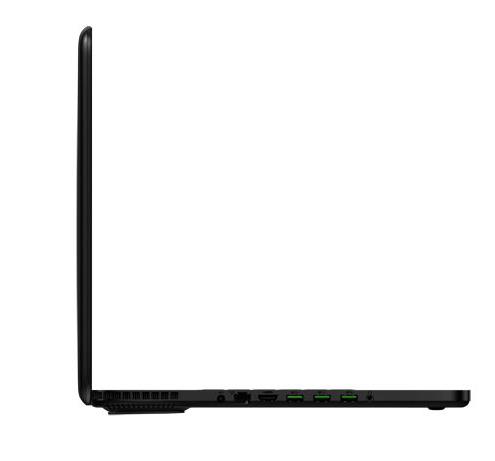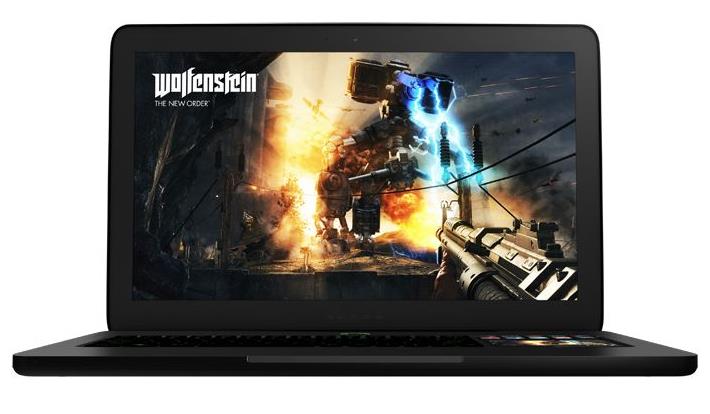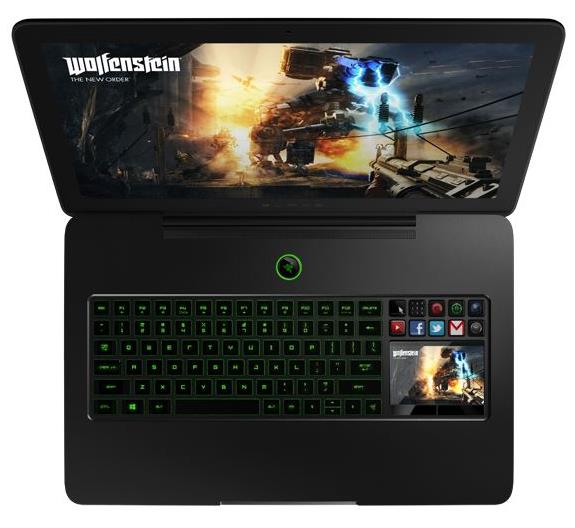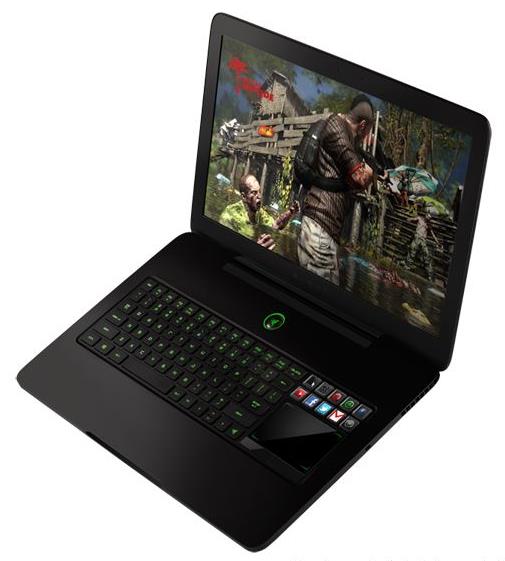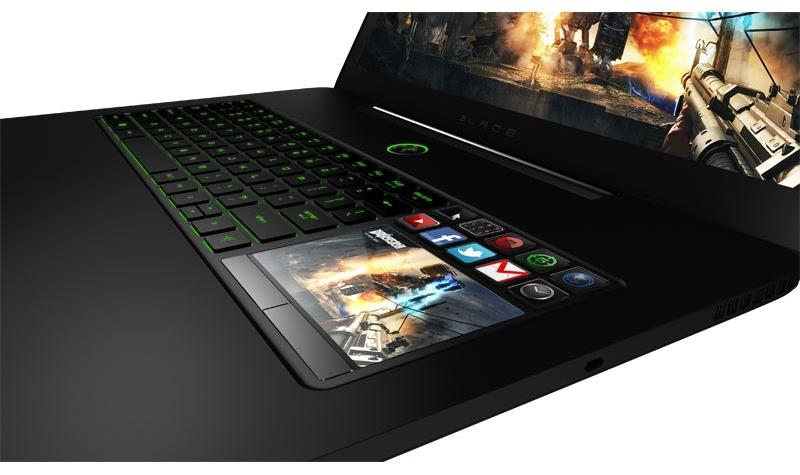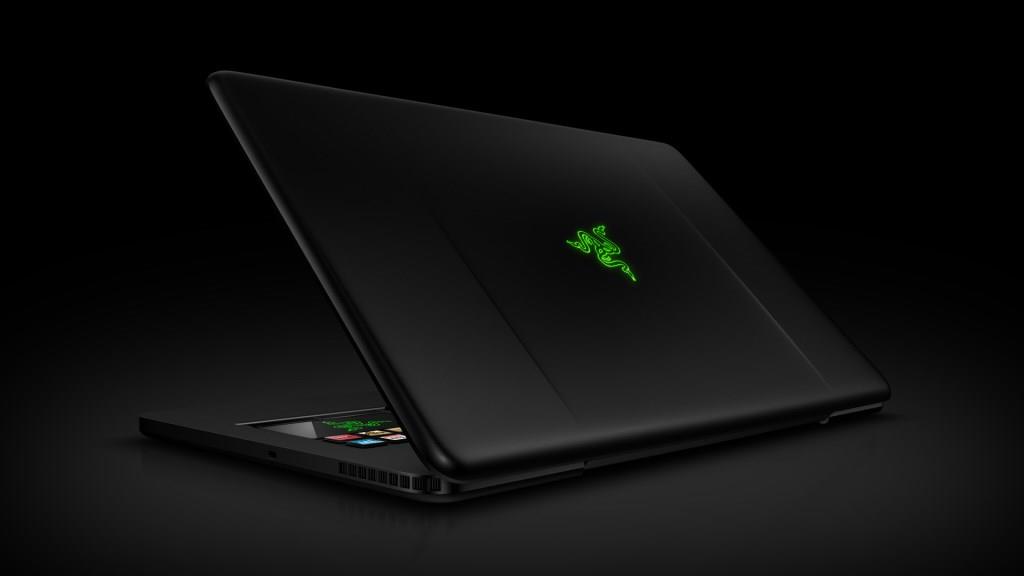 Features
More Power to the People
Our engineers packed more power into the new Blade Pro, so you can do more with it. With the future 4th gen Intel® Core™ processors formerly known as Maxwell, next generation NVIDIA® GeForce GTX® graphics, and a faster solid state drive, you can expect some serious performance that can take on the most intensive applications with ease.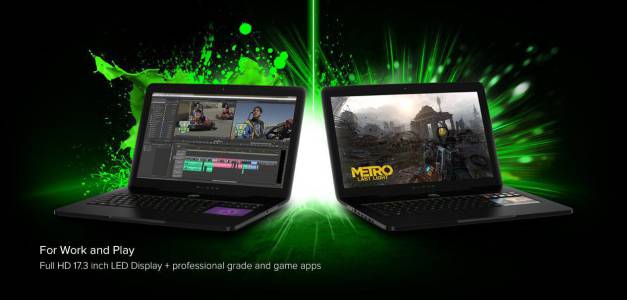 The Latest Intel Core i7 Processor
The 17 inch Razer Blade Pro has the power to do more than ever before with 2.4 GHz of quad core processing power and Turbo Boost speeds up to 3.4 GHz. Gaming was just the beginning. With this much speed and muscle, it'll make quicker and smoother work from processor-intensive applications like Premiere, Photoshop, Maya, and more.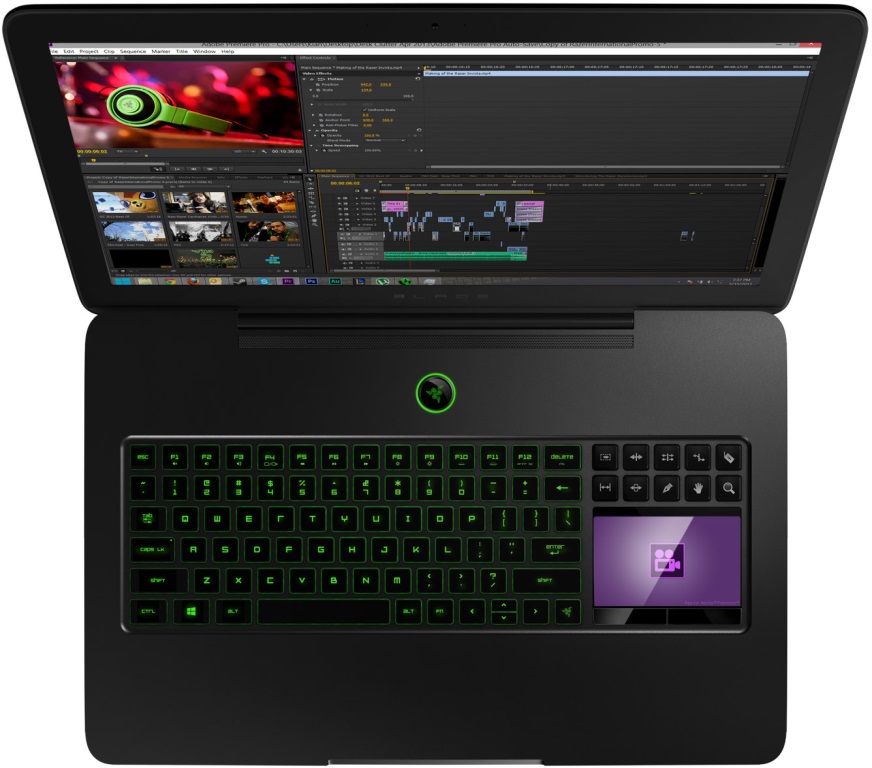 Advanced NVIDIA GeForce GTX Graphics
With the latest NVIDIA GeForce GTX 860M graphics and powered by amazing Maxwell technology, experience more frames per seconds, smoother animation and better responsiveness when playing graphic-intensive games, editing HD video, or running other creative software. With a powerful graphics processor, the Razer Blade Pro delivers new mobile video** editing capabilities with the SBUI. High-definition video decode acceleration and post-processing produces stutter-free video, incredible picture clarity, accurate color, and precise image scaling for real time mastering of movies and video all with incredible energy efficiency.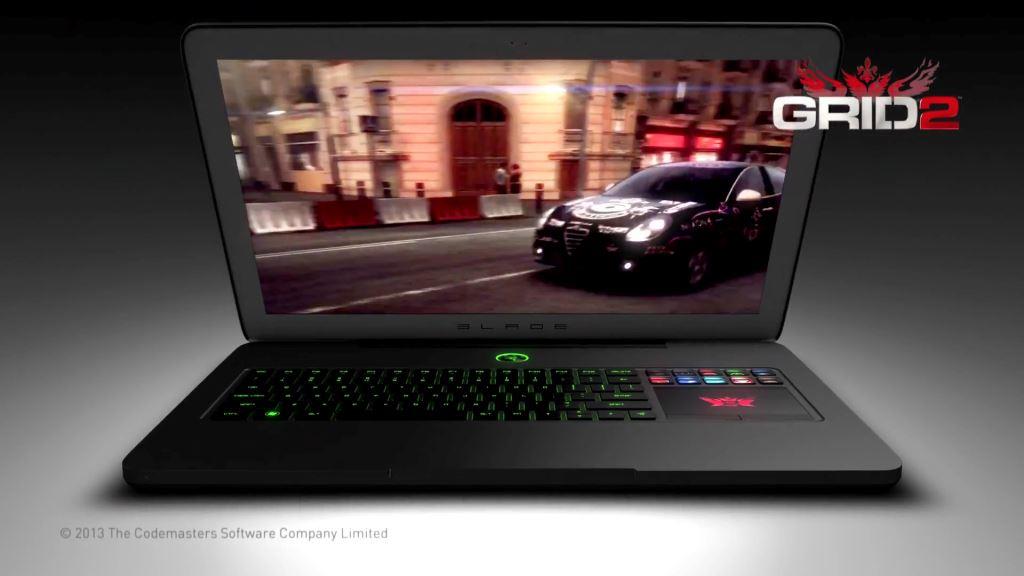 Up to 512 GB of storage
You can configure the Razer Blade Pro with up to 512 GB of storage in a solid-state drive. With solid state technology, gamers will now experience up to 4 times the performance of a traditional 5400-rpm notebook hard drive and faster than the previous generation 17 inch Razer Blade, so you can boot quicker and launch games faster.

Full display to fit all of your ideas
It all starts with a blank canvas to create big ideas, and we wanted to provide you with a large enough screen to take advantage of all of your creativity without limitations. The Razer Blade Pro features more screen with a full 17.3-in. LED display to give you the freedom to work and play without missing anything.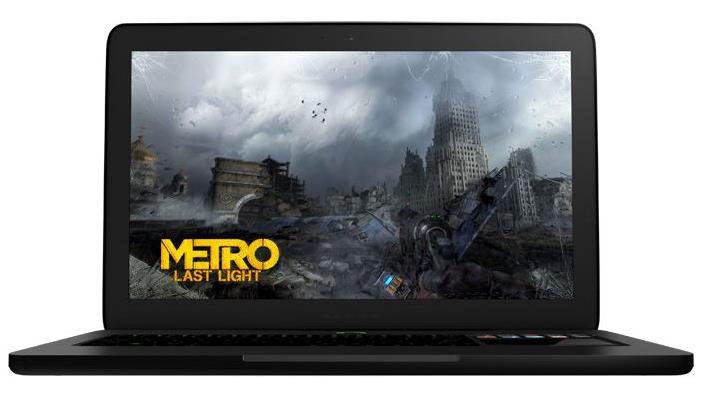 Meet the Switchblade User Interface
The Razer Blade's Switchblade UI is an innovative user interface designed from the ground up for a more efficient and intuitive experience for your professional grade software and games. There are 10 dynamic tactile keys and a revolutionary LCD track pad to put infinite tools and possibilities at your fingertips. The Switchblade UI will make gestures feel more natural and intuitive for editing, designing, and gaming.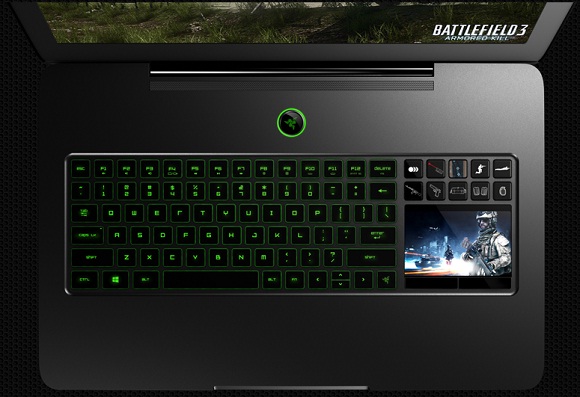 Multi-touch LCD Track-panel
The multi-touch LCD Track-panel is capable of two modes: one mode allows for display of information (such as a web browser, YouTube, etc) in full vibrant color, while the other functions as an ultra-sensitive, multi-touch trackpad.

The multi-touch LCD Track-panel is a glorious 4.05-inch screen with an 800 x 480 resolution that gives gamers another screen to use to their advantage. In addition, gamers can display any wallpaper they like on this secondary screen, allowing for an extremely personal experience. In touch panel mode, this ultra-sensitive trackpad is capable of four point multi-touch gestures to help navigate the desktop, applications and mobile games with ease.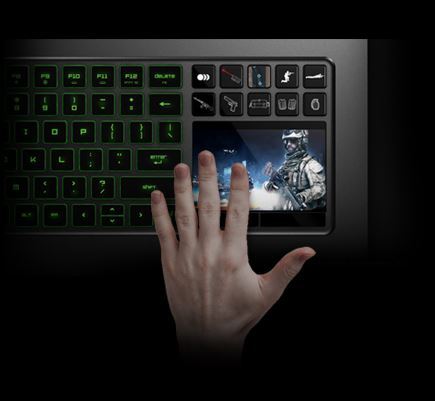 10 Dynamic Adaptive Tactile Keys
Gamers can bind an infinite number of commands, skills and macros to the 10 Dynamic Adaptive Tactile Keys, with custom, user-created icons. With an authentic key press feel and changing appearance, the Dynamic Adaptive Tactile Keys are fully customizable for gamers who prefer to define their own keysets and macros.

Gamers can access up to 10x10 Dynamic Adaptive Tactile Key bindings with a simple three-finger swipe to the left or right shifting between each set of 10 key bindings.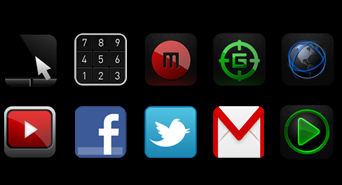 Switchblade User Interface Applications
Devices equipped with the Razer Switchblade User Interface come with a number of initial applications out of the box. In addition to these, gamers can rearrange and download more apps through the Switchblade User Interface Application Manager.

The wide array of applications such as social media applications, game enhancing applications, and game specific applications are accessed via the 10 Dynamic Adaptive Tactile Keys and make use of the entire Switchblade User Interface. We are working around the clock with leading developers to steadily increase the number of apps available on the Application Manager.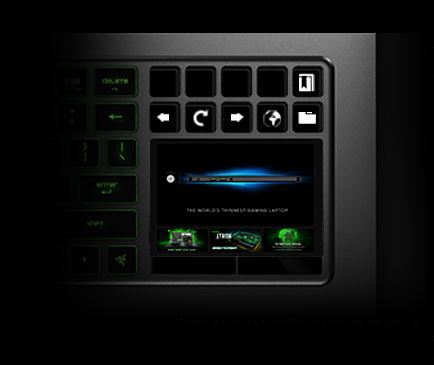 Unboxing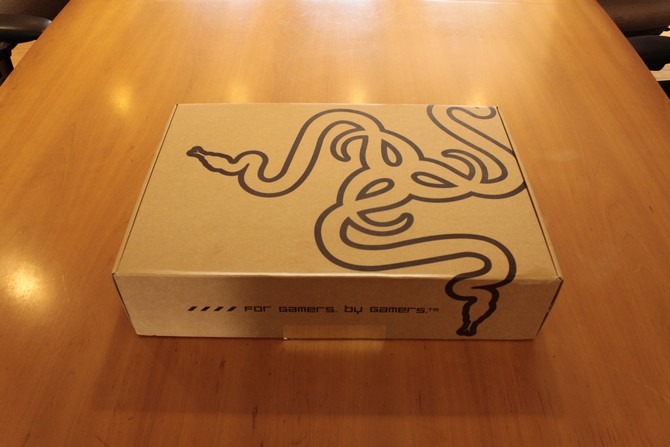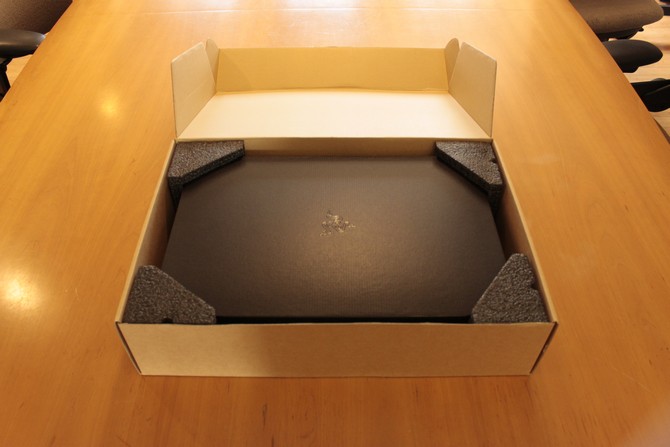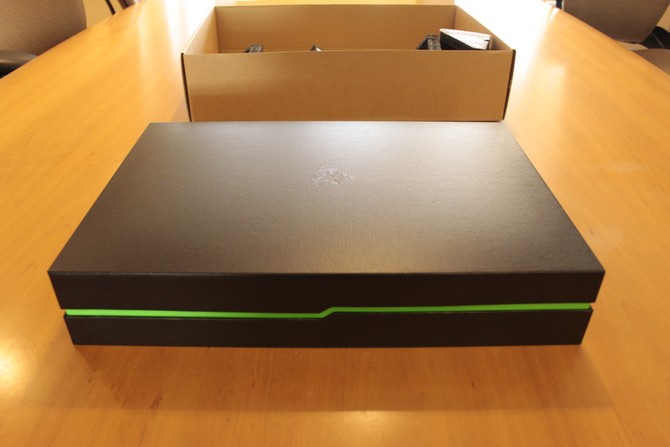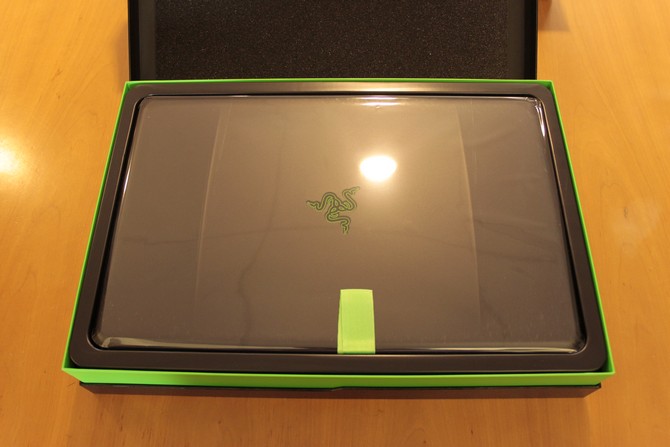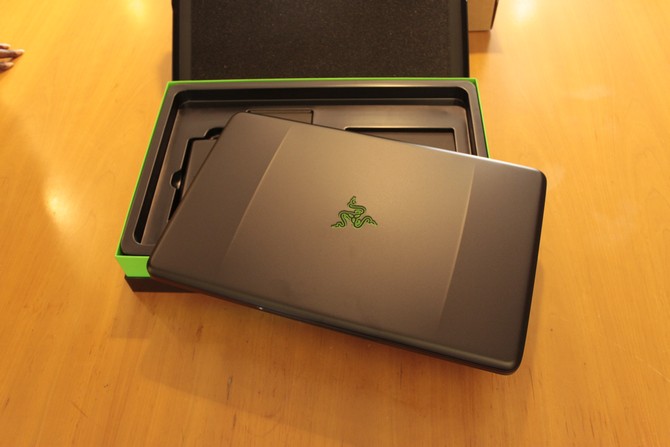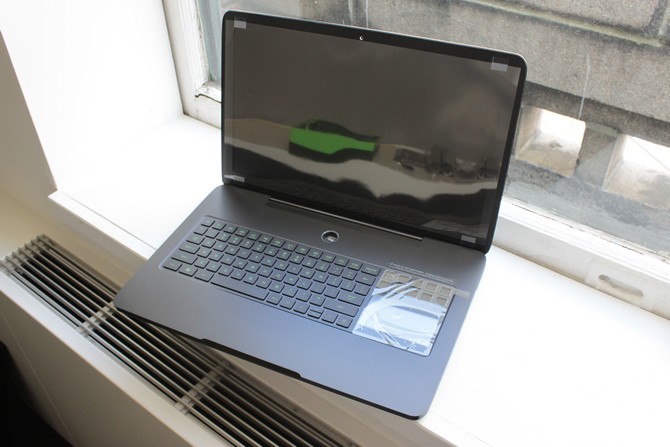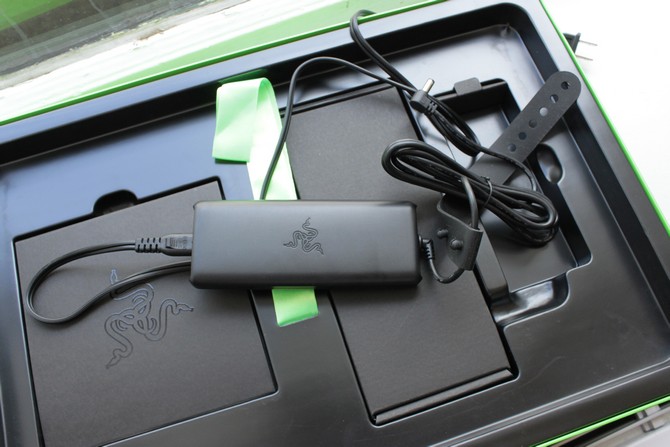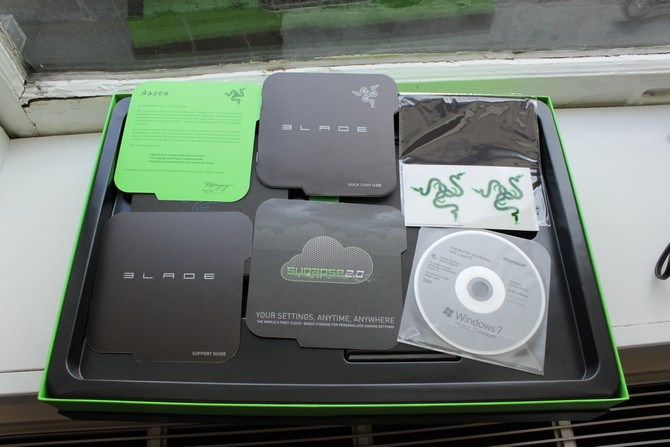 Specification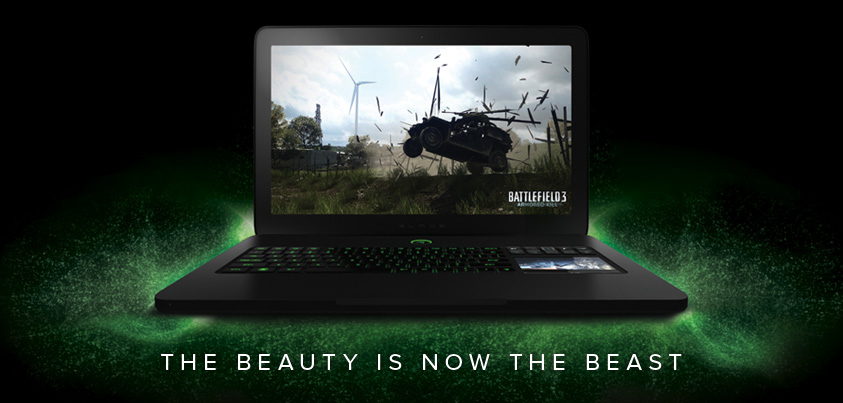 Processor

Intel Core i7-4702HQ Quad Core Processor with Hyper Threading

CPU: 2.4GHz (Base) / 3.4GHz (Turbo)

Cores - Cache
Cores = 4 - Cache = 6MB
Chipset
N/A
Memory

8GB DDR3 (2x4GB 1600MHz)

No. of memory slots
2
Storage

256 GB SSD (SATA-III)

Optical Drive
No
Operating System

Windows 8.1 x64

Graphic Card

Intel HD4000 (DX11)

NVIDIA GTX 765M (2GB GDDR5, Optimus Technology)

Display

17.3" 16:9 Ratio,

LED Backlit

Screen Resolution
Full HD (1920x1080)
Touch Screen
No
HDMI

HDMI 1.4a audio and video output

VGA Output
N/A
DVI Output
N/A
Finger Print
No
Bluetooth

Bluetooth® 4.0

Camera

Built-in HD webcam (2.0MP)

LAN

RJ45 Gigabit Ethernet Port

WiFi
Killer Wireless-N 1202 (802.11a/b/g/n)
Keyboard Layout

Backlit anti-ghosting keyboard with Razer SwitchBlade User Interface

Backlit Keyboard
Yes
USB Port
USB 3.0
Total USB Port
3
eSATA
N/A
Card Reader
N/A
Headphone Output

Audio jack (3.5mm, 4-pole, stereo out / mic in)

Microphone Output
Yes
Battery

Built-in 74Wh rechargeable lithium-ion

polymer battery

Color
Black
Weight

6.54lbs / 2.97kg

Dimensions

Height: 0.88 Inches (22.4mm)

Width: 16.8 Inches (427mm)

Depth: 10.9 Inches (277mm)

Warranty
N/A