Product Description
Shoot The Devil In The Face
After the top notch crazy Saints Row IV comes a game you won't believe to be true: Saints Row: Gat Out Of Hell. The hottest Saints Row to date is taking things to the next level (or some level beneath the ground) – play as either Johnny Gat or Kinzie Kensington as you tear apart Hell in a quest to save the leader of the Saints' soul. Historical icons, old friends, older enemies, a talking gun, a full length musical number, and a whole lot of other demonic shenanigans all await you in the new open world standalone expansion playground that is Saints Row: Gat Out Of Hell.
An Open World
Infernal Experience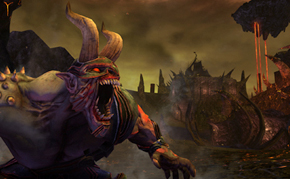 Five unique districts of hell await to be explored "devil-style": Wage war against the Prince of Darkness, rescue allies, pick a fight with nightmarish Arch-Dukes, rob Satan's soul processing plants – dozens of options to choose from in an all new city unlike any that's been seen before (by humans).
Brand-New
Supernatural Powers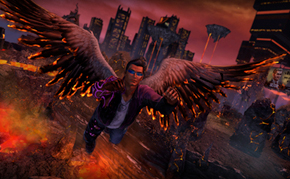 Glide through the air on fallen angel's wings, surround yourself in a divine aura that forces all to worship you, and summon devilish imps to attack your foes. Be the Devil's worst enemy.
Online Co-Op With
Your Friends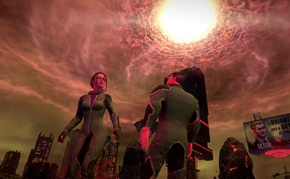 Play alone or with your friends, kicking ass in coop-hell!
Two Playable
Characters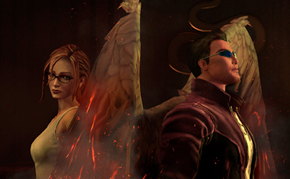 For the first time ever, play as the fan favorites Johnny Gat and Kinzie Kensington.
Demonic Weapons
The seven deadly sins are just waiting for you to put to good use with an arsenal of the best the underworld has to offer: fire exploding frogs at enemies, shoot swarms of locusts, and even deal destruction from afterlife's most comfortable (and lethal) armchair.
Kill Dex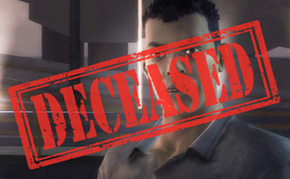 We promise you can do it this time. For real. Pinky swear!
RE-ELECTED
Saints Row IV: Re-Elected
Election day has finally come for Saints Row IV: Experience the brand new version, now remastered for next-gen consoles. Leap over buildings, sing songs, fight in a 2D side-scroller, cure cancer, save Santa Claus – all this and more awaits you when you play Saints Row IV: Re-Elected, an insane special bundle that includes the award-winning blockbuster Saints Row IV and all of its' DLC.
Voice Of The People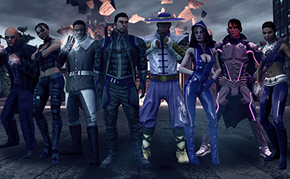 Using the integrated voice commands allows you to call in your homies for added firepower, select powers, menu navigation, and to give yourself a leg up on old Zinyak. Your voice has never been more powerful.
Sharing Your Favorite
Saints Row IV
Moments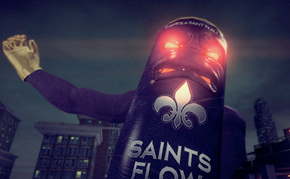 A singing Zinyak, your first encounter with Paul (yes, he is back!), horrific plastic surgery mishaps, deaths by wub and general alien evisceration – with brand-new generation tools for screenshots, game clips and live-streaming, every crazy moment can be shared with your buddies.
Play Wherever You Want,
Whenever You Want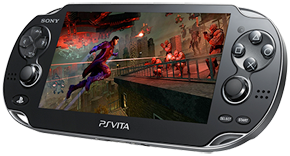 PS Vita Remote Play allows you to take Saints Row IV Re-Elected anywhere with you, at anytime. (PlayStation 4 Only)
Over $80 Worth Of
Content
Play the mind-blowing base game, both DLC mission packs, plus 25+ DLC weapons, 15 new vehicles, 60+ wardrobe items, 15 new homies to call upon and 6 new superpower elements.
Beautiful Visual
Enhancements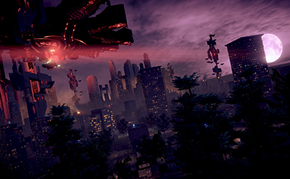 Experience Saints Row IV as never seen before: the highest resolution ever, with stunning visual fidelity enhancements for enemy characters, environments, and shadows.
Customer Review

Product Reviews
Product is Coming Soon Or Out of Stock