Ultra Thin and Ultra Clear Full Coverage PET Film for Samsung Galaxy S7:
Ultra thin and ultra clear screen protector is designed to provide exceptional crisp and clear visibility and transparency while maintaining the stunning display quality of your Samsung Galaxy S7.
Guardian for the Screen:
Scratch resistant screen protector guards your device's screen against unwanted damage and scratches, dust, and dirt.
The screen protector's 3H hard coating surface is designed to provide protection without affecting the responsiveness of your display.
Full Coverage:
Thermoforming Technique bring you the only real curved edge screen protector on Amazon to ensure Full Screen Edge to Edge Coverage.
Installation Instruction:
1. Clean your screen. Peel off the 1 layer protection mask, face down the sticky side inch away from your screen, beware not touch with your fingers, align the film onto the screen.
2. BE SURE THAT Peel off the 2 layer mask, THEN use a card to slide over the screen.
Features:
• Ultra clear and thin dust repelling screen protector for your Samsung Galaxy S7.
• 3H of hard coating.
• Shield and protect your screen from unwanted scratch and blemishes.
• Non-adhesive back will not leave sticky residue on your device's screen.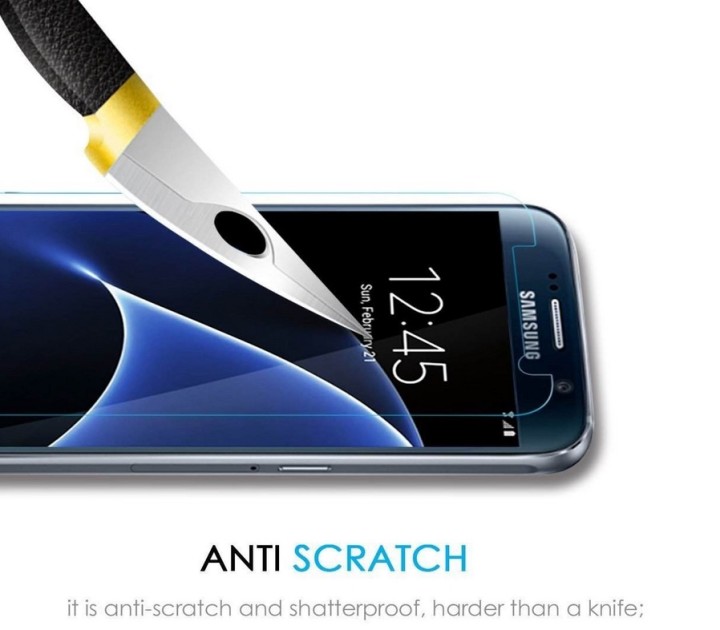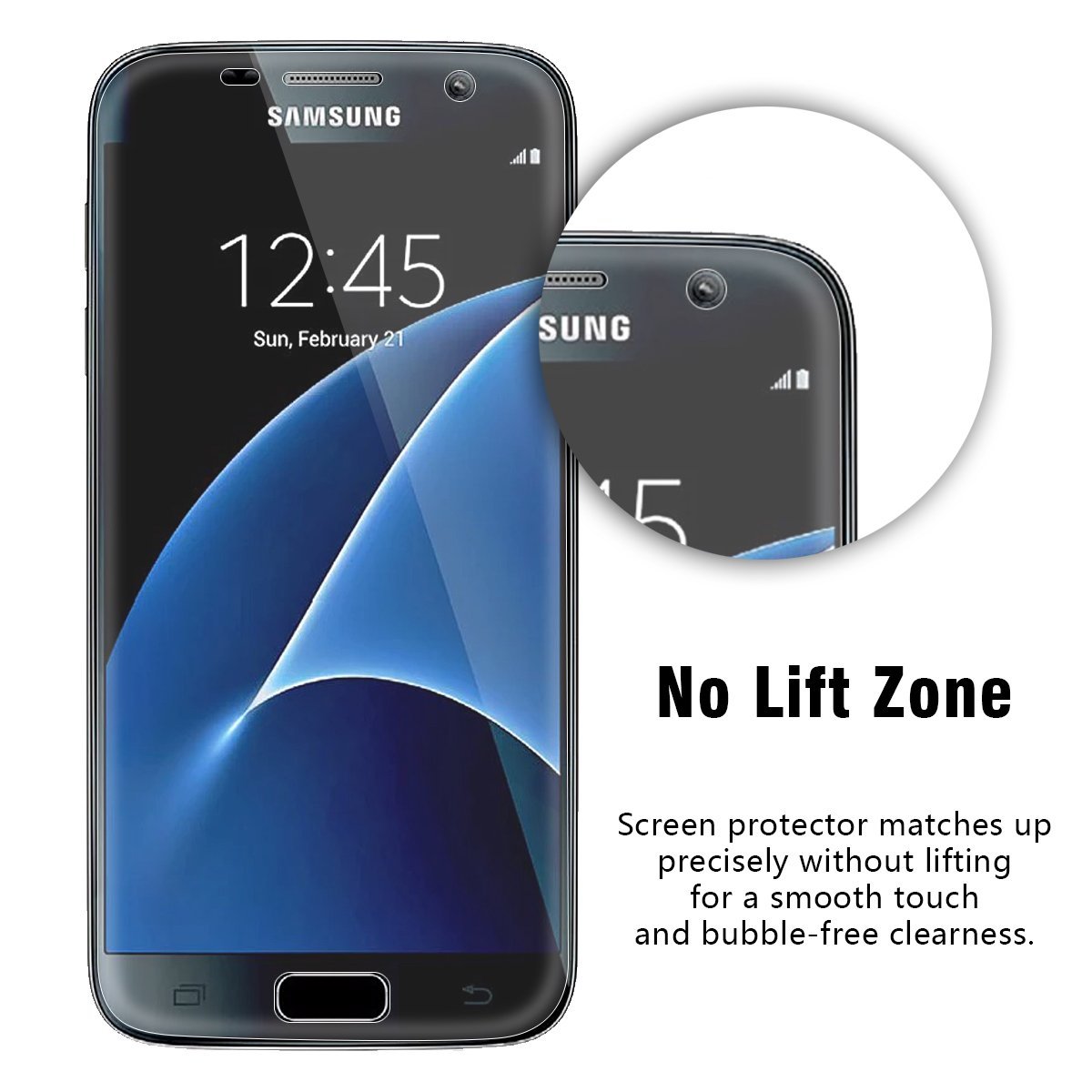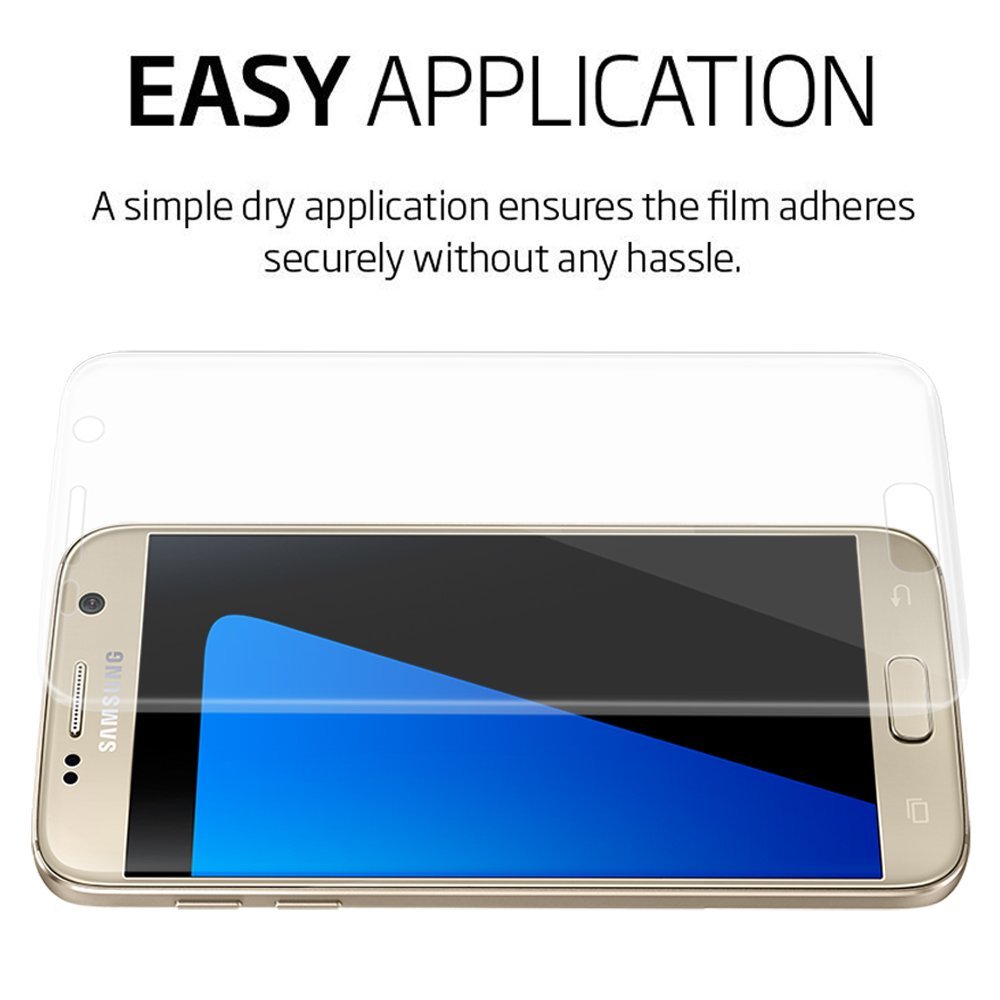 • 2 X Clear Screen Protectors
• Alcohol prep pad
• Squeegee Smoothing Card
• Dust removal tape
• Installation Instructions