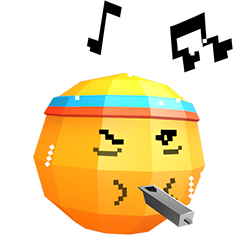 Sure you want to get in shape, but who wants to go to the gym? Same boring gym. Same boring workout. Same guy sweating all over the machine you want to use. Going to the gym is a grind, so we made something better. We made Shape Up.

Shape Up is the new fitness game coming for Xbox One in November 2014. Shape Up is built on the idea that when you have fun, you get better results.

Here's what's up: when you're having fun, you get a better workout because you work harder. Shape Up features fun and entertaining 90-second exercise challenges that turn the chore of working out into an experience that's actually fun.

Simple. Fun. Effective. Take the work out of the workout, and try Shape Up for yourself.