Product Description
FEATURES
Available in 139 cm (55")

Slim Backlight Drive for beautiful design and picture quality

Incredible contrast with X-tended Dynamic Range PRO
A world of possibilities
Find all the entertainment you can dream of, faster than ever. From movies and TV shows to thousands of apps, Sony's Android TV brings you everything in an instant.

Say what you want
"How's the weather in Sydney or Auckland? How's the housing market and mortgage rates?" With Voice Search, there's no more complicated navigation or tiresome typing – you just have to ask.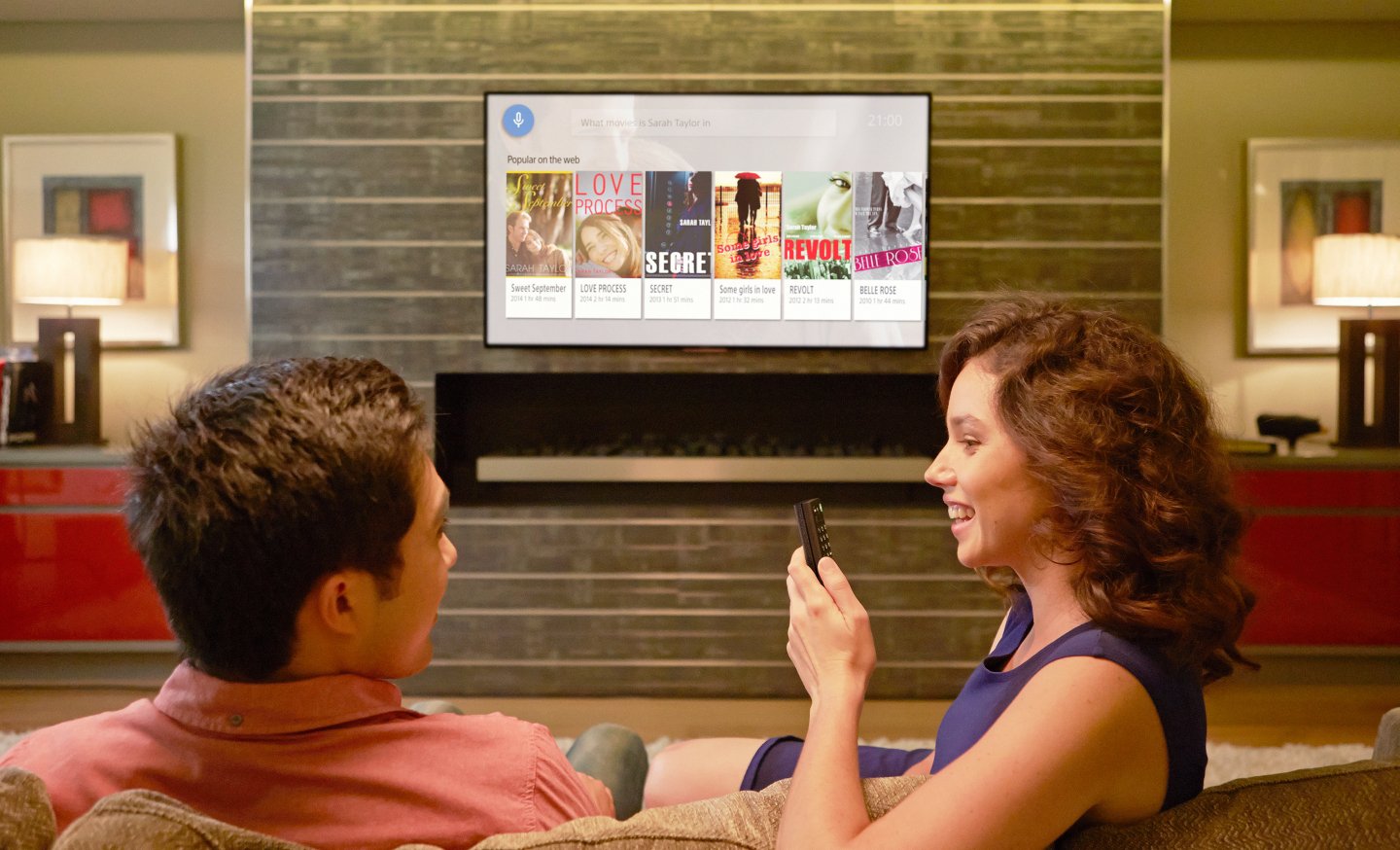 Google Cast™ lets you throw your favourite videos, games and apps from your mobile device, in full quality, to your TV. Just one tap of the Cast button on your Android or iOS screen is all you need to supersize the things you love. Cast your content then continue browsing on your phone or tablet.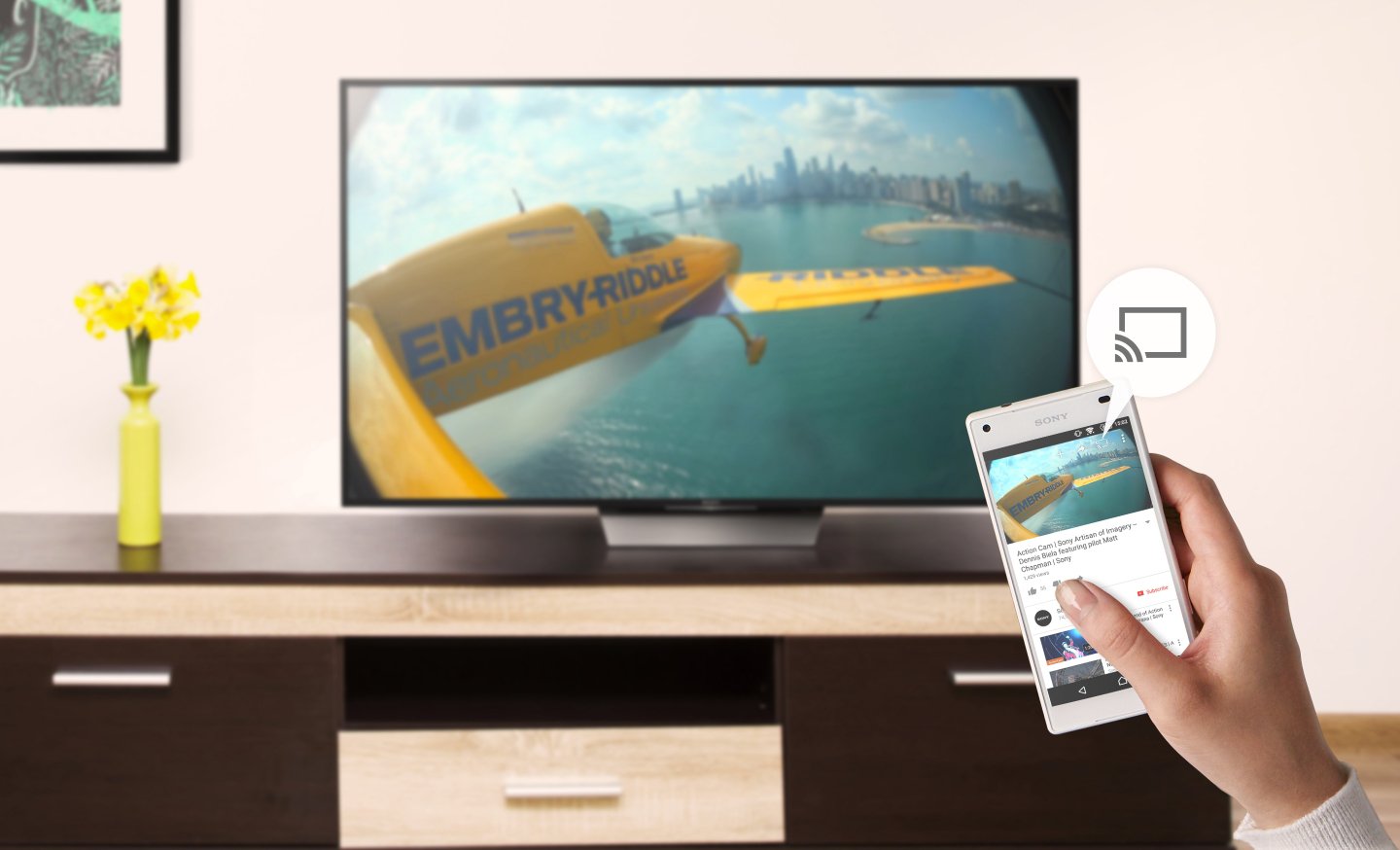 SPECIFICATIONS
TV without Table-top Stand (W x H x D)123,9 x 71,7 x 3,6 cm

TV with Table-top Stand (W x H x D)Approx. 123.9 x 76.9 x 26.1 cm

Box Dimensions (W x H x D)Approx. 1432 x 883 x 198 mm

TV without Table-top Stand22.0 Kg

TV with Table-top Stand24.9 Kg

3D Super-ResolutionYES

3DActive

Electronic Programme Guide (EPG)YES

On / Off TimerYES

BRAVIA SyncYES

Parental ControlYES

USB PlayYES

USB HDD RecordingYES

Multiple Language DisplayENG/zh_CN/zh_TW/AFR/ARA/IND/FAS/SWA/THA/VIE/ZUL/FRE/POR/RUS/ASM/BEN/GUJ/HIN/KAN/MAL/MAR/ORI/PAN/TAM/TEL

i-ManualYES

1080 / 60p (HDMI / Component)YES

1080 / 50p (HDMI / Component)YES

3840 x 2160/24pYES

3840 x 2160/25pYES

3840 x 2160/30pYES

3840 x 2160/50pYES

1080 / 50iYES

1080 / 30p (HDMI only)YES

3840 x 2160/60pYES

4096 x 2160/24p (HDMI 2/3)YES

1080 / 24p (HDMI only)YES

480 / 60iYES

480 / 60pYES

576 / 50iYES

576 / 50pYES

720 / 24p (HDMI only)YES

720 / 30p (HDMI only)YES

720 / 50pYES

720/60pYES

1080 / 60iYES

HDMI Input4(outside1, center3)

Composite Video Input2 (1Side Analog Conversion/1Rear Hybrid w/Component)

Component Video Input1 Rear

RF Connection Input1 Side

Ethernet Input1 Side

USB Input3 Side

Audio Output1 Side

Digital Audio Output1 Side

Input and Output TerminalsHDCP (2.2 (for HDMI1/2/3/4));Bluetooth (Ver4.1 HID/HOGP/3DSP/SPP);AC Power Input (AC ADAPTER);RF Connection Input (1 Side);Composite Video Input (2 (1Side Analog Conversion/1Rear Hybrid w/Component));Component Video (Y/Pb/Pr) Input (1 Rear);HDMI Connection (4(outside1, center3));Analog Audio Input Total (2 (1Analog Conversion/1Rear));Digital Audio Output (1 Side);Audio Out (1 (Side/Hybrid w/HP and Subwoofer Out));Headphone Output (1 Side/Hybrid w/HP and Subwoofer Out);Subwoofer Out (1 Side/Hybrid w/HP and Subwoofer Out);USB (3 Side);Ethernet Connection (1 Side);HDMI PC Input

Picture Features SummaryTRILUMINOS DisplayHDR (High Dynamic Range)4K X-Reality PROMotionflow XR 800HzAdvanced Contrast Enhancer (ACE)24p True Cinema

HDR (High Dynamic Range)YES

Clear Phase SpeakerYES

Audio Power Output7.5W+7.5W+7.5W+7.5W

Sound Mode SettingsStandard/ Cinema/ Live Football/ Music

S-Force Front Surround 3DYES

S-MasterYES

Dolby Digital / Dolby Digital Plus / Dolby PulseYES

Triluminos DisplayYES

4K X-Reality PROYES

X-Reality PROYES

Face Area Detection (2K only)YES

Picture ModeVivid, Standard, Custom, Cinema Pro, Cinema Home, Sports, Animation, Photo-Vivid, Photo-Standard, Photo-Custom, Game, Graphics, HDR Video

Wide ModeWide Zoom/Normal/Full/Zoom

Wide Mode for PCNormal/Full1/Full2 for PC

Auto Wide ModeYES

Motion EnhancerMotionflow XR 800

Advanced Contrast Enhancer (ACE)YES

24p True Cinema?YES

CineMotion / Film Mode / Cinema DriveYES

Wi-Fi DirectYES

Android TVYES

Wireless Features SummaryWi-Fi DirectScreen Mirroring

Smart TV AppsWeb browser

Screen MirroringYES

TV Side ViewYES

Home Network FeatureYES

Wireless LAN StandardIntegrated

AppsNetflix, YouTube, Google Play Movies & TV, Presto, Quickflix, Foxtel Play, PLEX, KODI, ABC iView, SBS On Demand, Plus 7, Ten

Web browserYes(Opera)

Stand DesignSilver Slate

VESA CompatibilityYES

Illumination LEDYES

Display Features SummaryLCDLED backlight (Slim Backlight Drive)3D (Active)

Resolution4K Ultra HD (3840 x 2160)

LCDYES

LED BacklightEdge LED

4KYES

Screen Size55 (138.8 cm)

Aspect Ratio16:9

Viewing Angle (Right / Left)178(89/89) degree

Viewing Angle (Up / Down)178(89/89) degree

X-tended Dynamic RangeYES (X-TENDED DYNAMIC RANGE PRO)

DVB-T (digital terrestrial)YES

DVB-T2 (digital terrestrial)YES

AnalogYES

Screen Size (measured diagonally)55 inch, 138.8 cm

Power Consumption (On Mode / Standard)199W

Annual Energy Consumption*517kWh/Year

Power Consumption (Standby)0.5W

Light SensorYES

Power Saving ModesYES

Dynamic Backlight ControlYES

Backlight Off ModeYES
Customer Review

Product Reviews
Product is Coming Soon Or Out of Stock