Product Description
Sony Xperia Play Ultra Price & Specs.
Sony Xperia Play Ultra is not a normal smartphone! IT'S A BEAST!
For some people, gaming smartphone is a great device to enjoy almost all kinds of game not only because it sports strong hardware but also because it looks like a real games console. If so, you may find Sony Xperia Play Ultra an attractive handset. According to the source, Junior Riega was the person who created the Xperia Play Ultra. It owns, an unibody aluminum case, sliding gaming controls and an impressive package of specs.
Specifically speaking, Sony Xperia Play Ultra specs include 5G LTE connectivity, an 5.2-inch Ultra HD Super OLED 3D screen, capability of recording 4K videos and a decent 4,000mAh battery. Besides, the whole machine will be powered by a deca-core chip, 4GB of RAM and 128GB of ROM (expandable up to 256GB). In addition, the handset is also supported by modern technologies such as Xreality Pro, Motionflow XR and IP67 protection against water and dust.
In terms of camera, in spite of being a gaming-centric smartphone, Sony Xperia Play Ultra will also be equipped with a fantastic 21MP rear camera and an 8MP front-facing one. Well, those who love taking photos will probably fall for this device as well. And one more important point is that the Play Ultra will be likely to run on Android 6.0 Marshmallow OS. COOL, huh.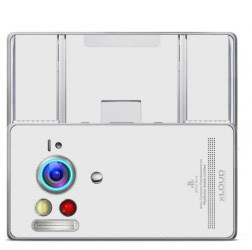 Customer Review

Product Reviews
Product is Coming Soon Or Out of Stock