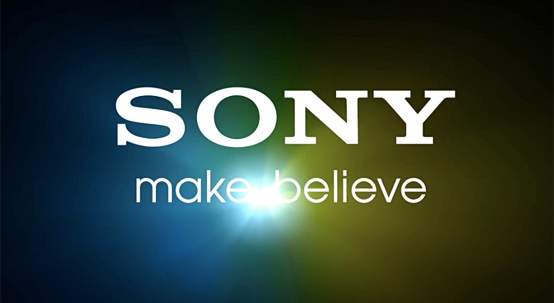 Presenting the world's slimmest and best tablet of the year, the best of Sony in a tablet, the Sony Xperia™ Tablet Z. Rocking a 10.1 inches gorgeous screen wrapped around an elegant water-proof body being powered by one of the most powerful specs known to the tablet world, the Sony Xperia Tablet Z deserves to be the tablet of the year.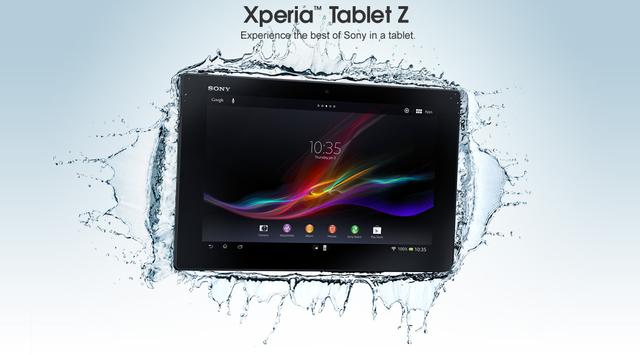 Design
The Sony Xperia Tablet Z follows the same OmniBalance design philosophy just like Xperia Z smartphone. The angular design helps it to retain its sleek look and the slim profile makes it a wonder to hold. The back comprises of a soft matte finish which offers better grip and feels pleasant against the palm of the hands. All-in-all the Sony Xperia Tablet Z is one of the best looking tablets available in the market right now.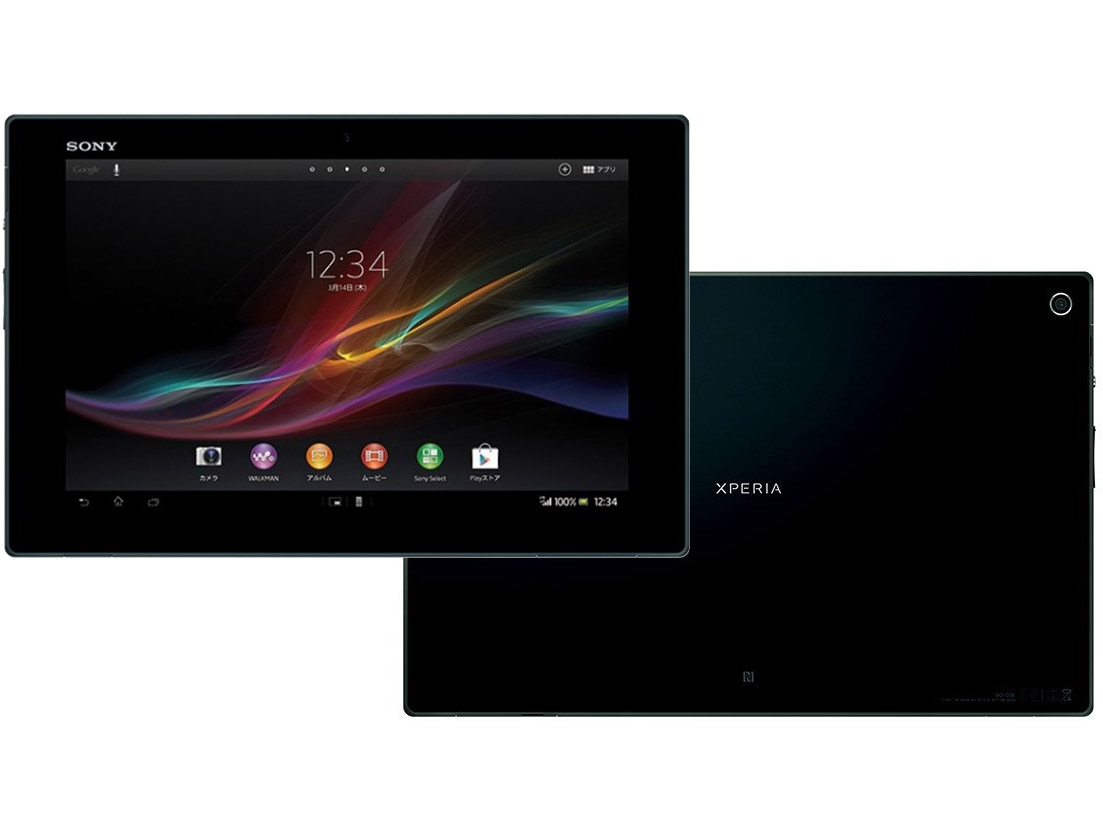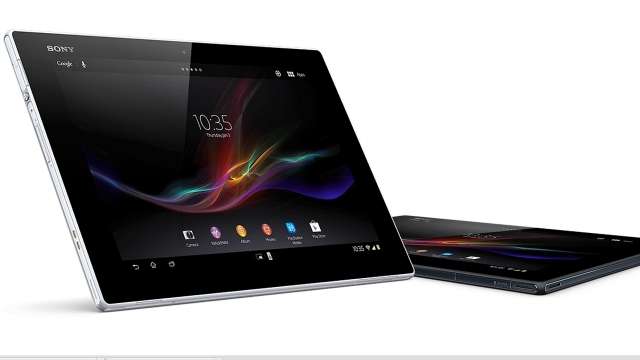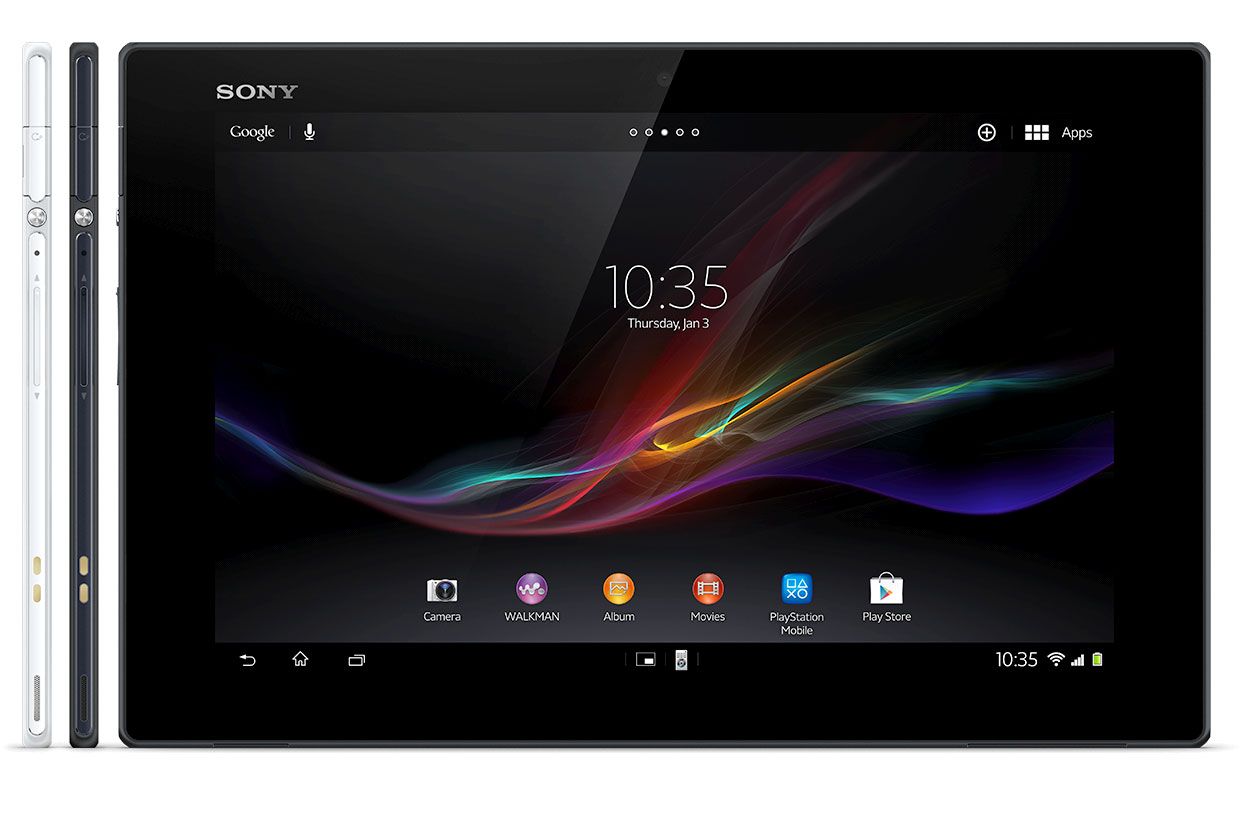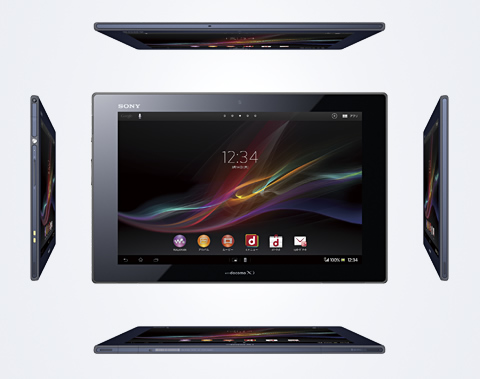 Features
Slim Sleek Profile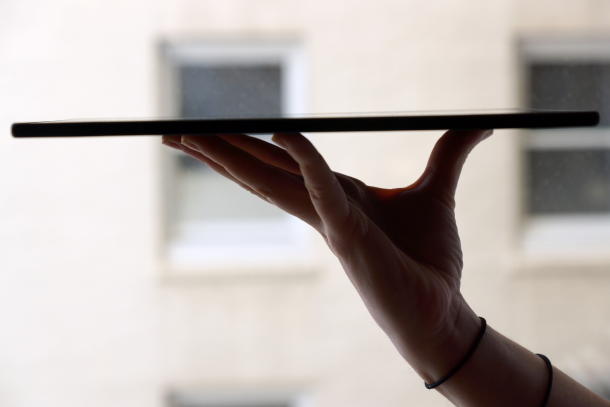 The Sony Xperia Tablet Z is 6.9mm thick making it the world's slimmest tablet. The slim profile also accounts for easy handling and convenient mobility of the tablet.
Water-proofing at its finest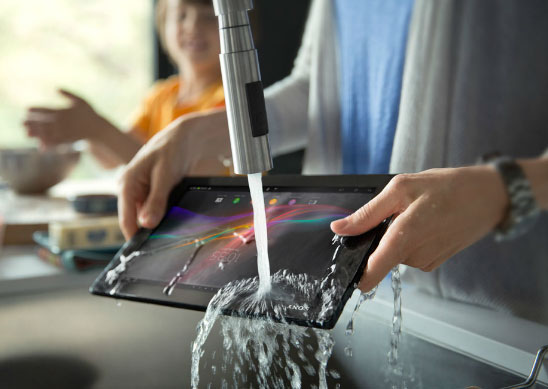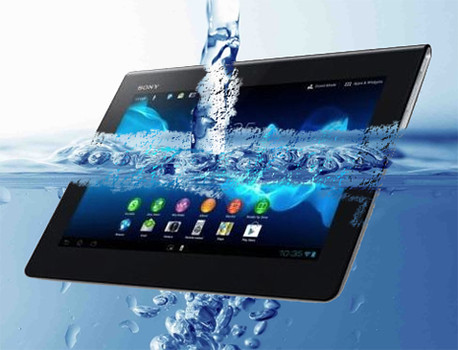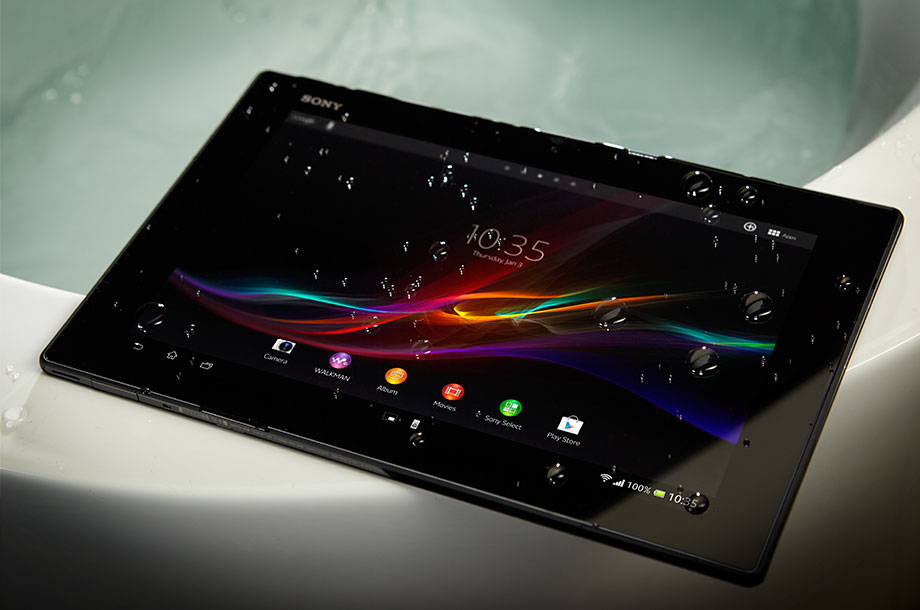 The Sony Xperia Tablet Z comes IP57 Certified making it dust and water-proof. No longer do you have to worry about accidental spills on your tablet. Use the tablet when its raining, use it in the shower or simple wash it with water, the IP57 certification has you covered.
Powerful Internals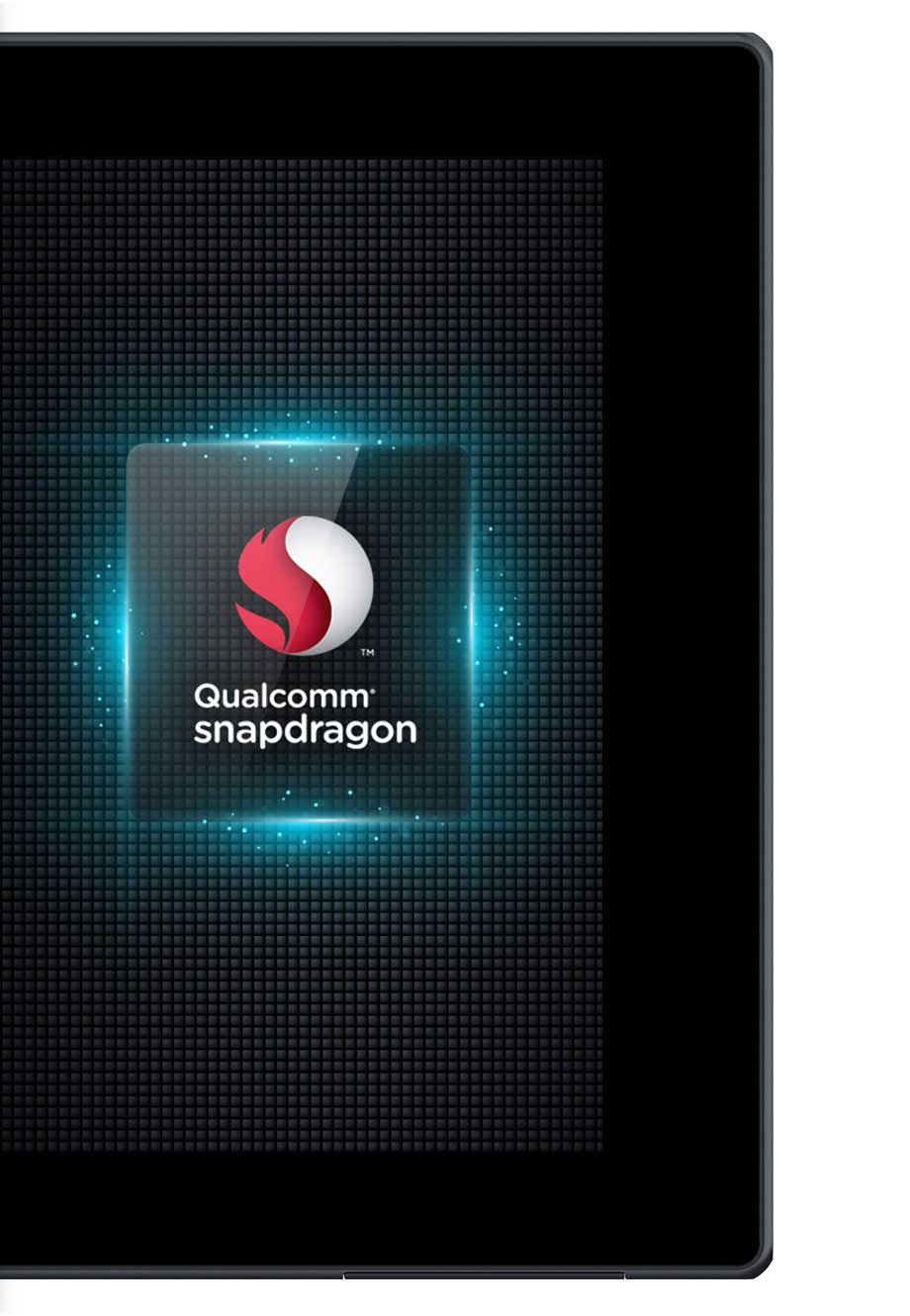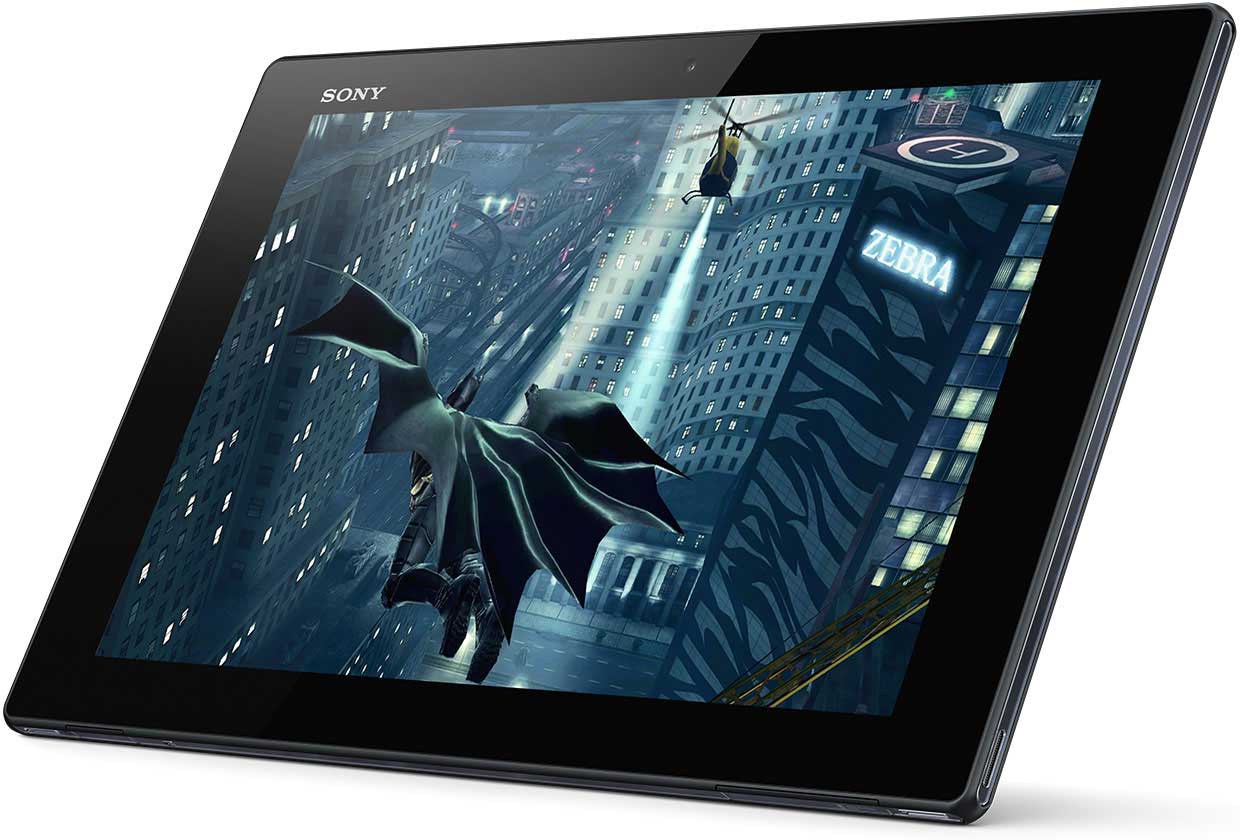 The Sony Xperia Tablet Z comes equipped with a Quad Core Snapdragon 600 chipset accompanied by 2 gigs of ram and Adreno 320 for firing up the graphics. These powerful components make the Sony Xperia Tablet Z unknown to the word lag as everything blazes by and multi-tasking feels like a breeze. The powerful Adreno 320 takes cares of the graphics and delivers stunning visuals alongside smooth performance. Its a win-win situation for the Sony Xperia Tablet Z
10.1 inch Vibrant Display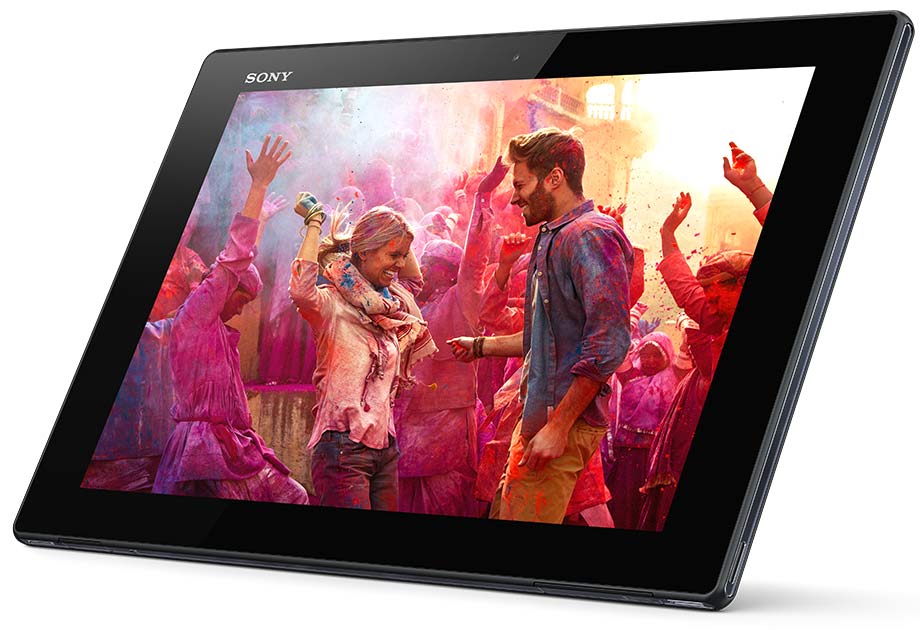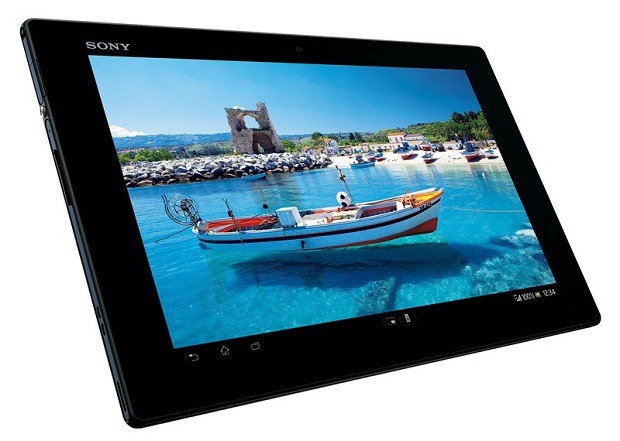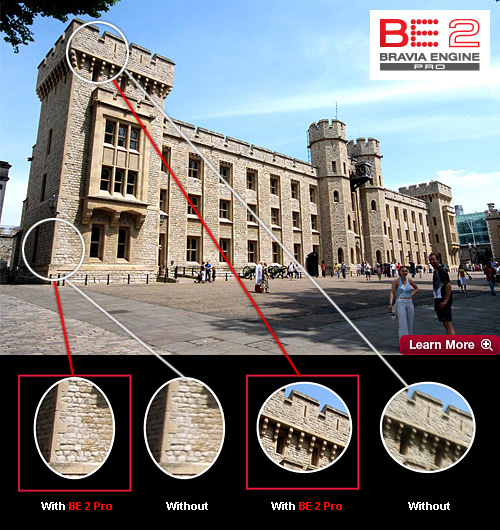 The Sony Xperia Tablet Z has a 10.1 inches LED backlit LCD touchscreen of HD Resolution (1200 x 1920 pixels). The display constitutes of a shatter proof and scratch resistance glass is powered by Sony Mobile Engine 2 which provides unsurpassed image quality, sharpness and excellent contrast levels ensuring that you get awestruck everytime you rest your eyes on that gorgeous screen.
Connectivity to the Next Level
Sony Xperia Tablet Z in charge of entertainment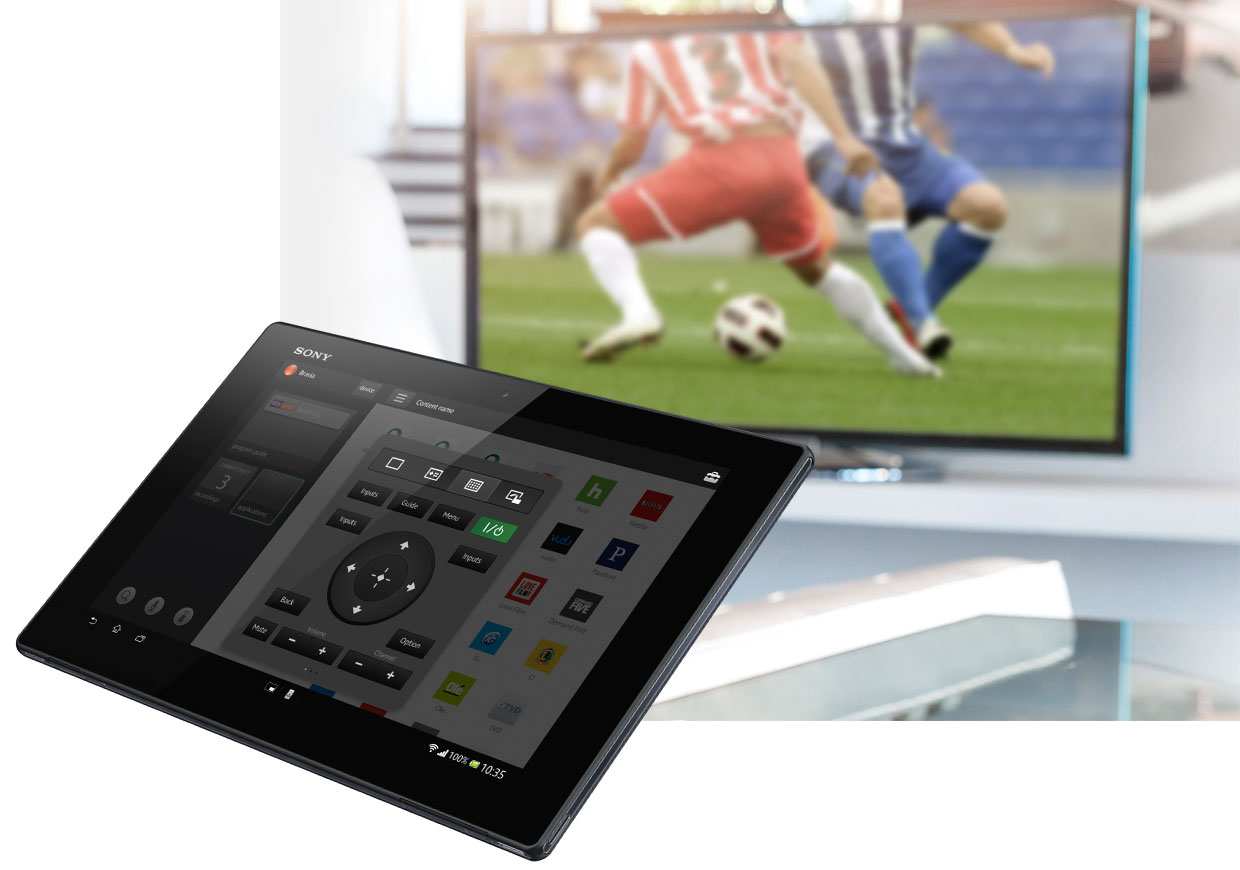 Use your Sony Xperia Tablet Z as a universal remote and control your living room with it. From powering on the TV to sharing contents with other devices, simply set up your IR remote functionality on the Sony Xperia Tablet Z and control any device that has a remote control.
NFC, The Modern Way of Connecting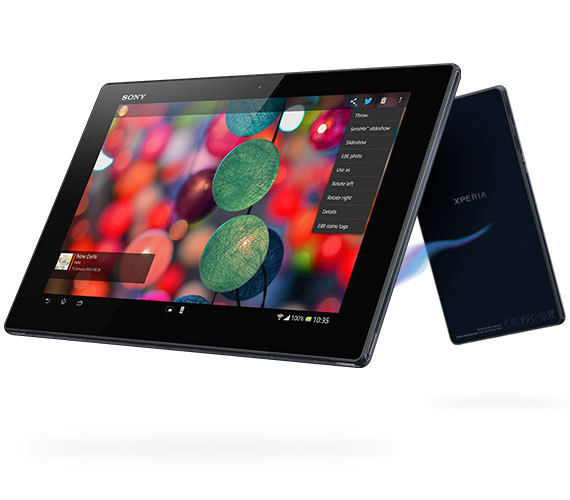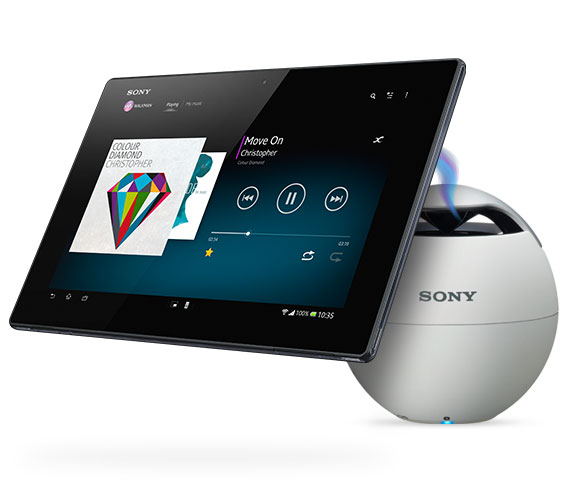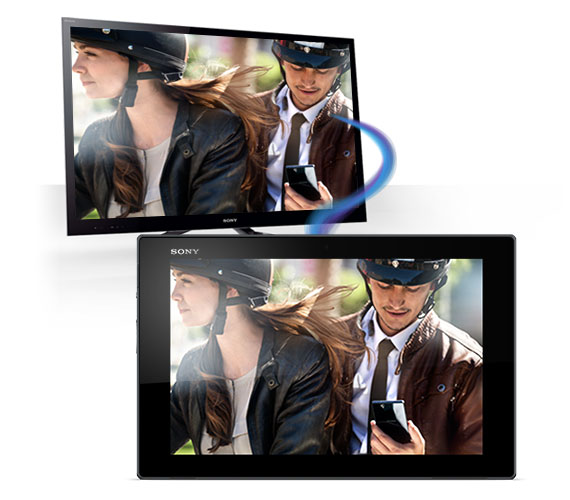 Live the new era of communication with the Sony Xperia Tablet Z. Use NFC with the help of a single tap and connect to one device to another. No wires, cables or messing with the settings. Sharing with friends and connecting to devices was never this easy!
Content Sharing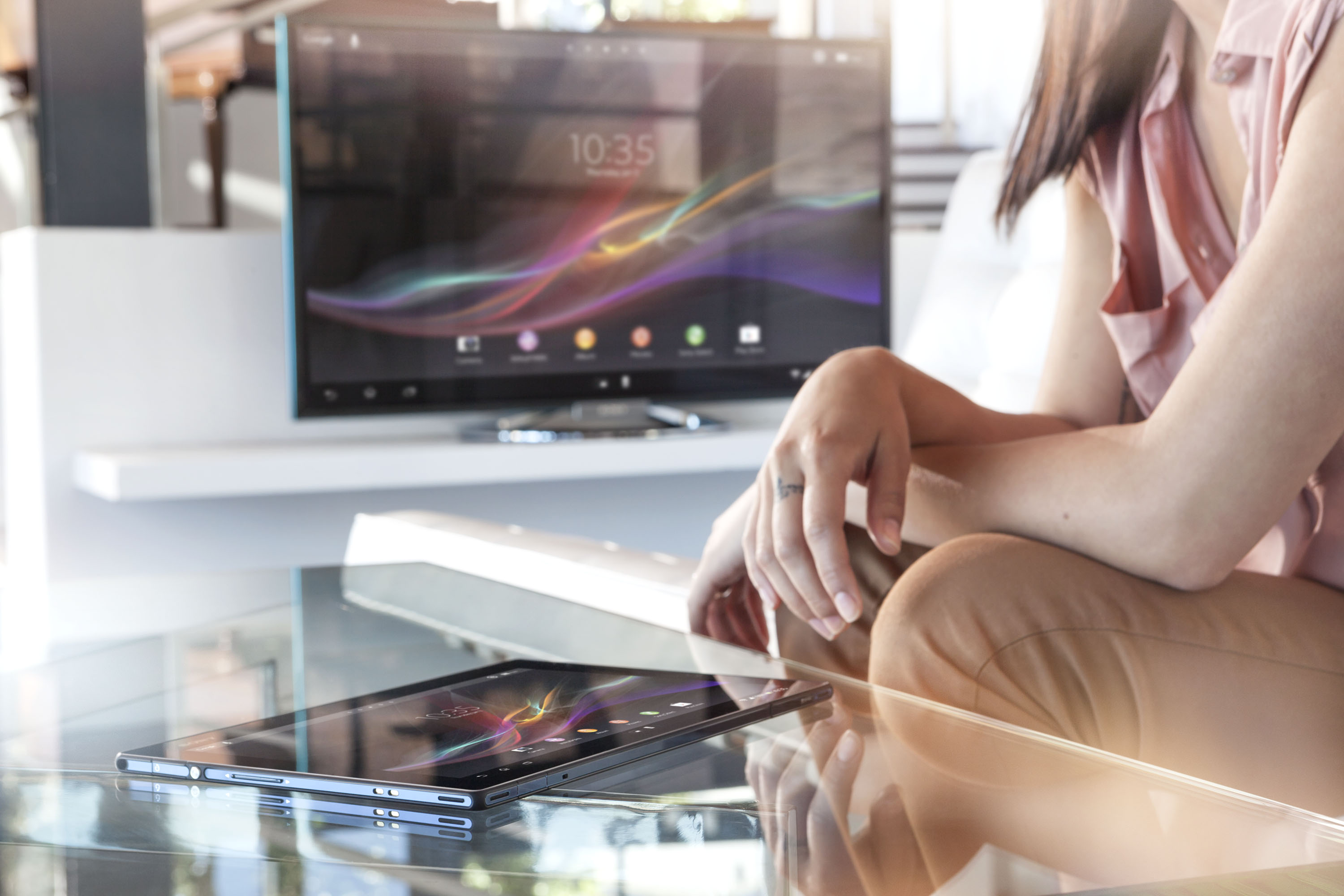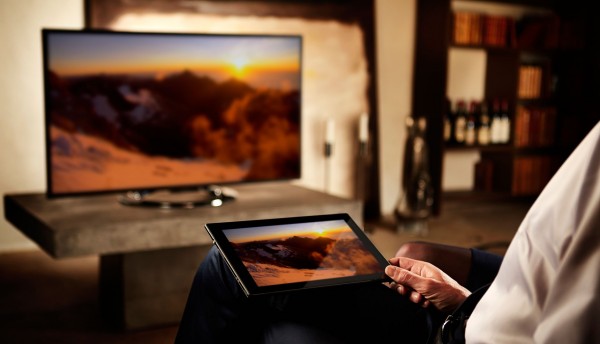 Share your memories on the big with the Sony Xperia Tablet Z. Transfer content from your tablet to your Wi-fi enabled TV through DLNA or send tunes to your external speakers through Bluetooth. Use an MHL cable to view your tablets full user interface on your TV.
Cinema Excitement
Relive the cinema excitement with the Sony Xperia Tablet Z's unique movies app, widescreen viewing and advanced screen technology. The Movies App allows you to download information on all the films that you have already downloaded and lets you view them in high quality. The viewing experience doesn't matter much if you don't have good sound to compliment that. Sony delivers you the 3D surround sound for an action packed true cinema experience. Watching movies on tablets were never this thrilling!
Camera Features
The Sony Xperia Tablet Z comes equipped with a 8.1 MP vamera capable of recording videos in 1080p accompanied by a 2.2 MP front facing 1080p video recording camera.
Superior Auto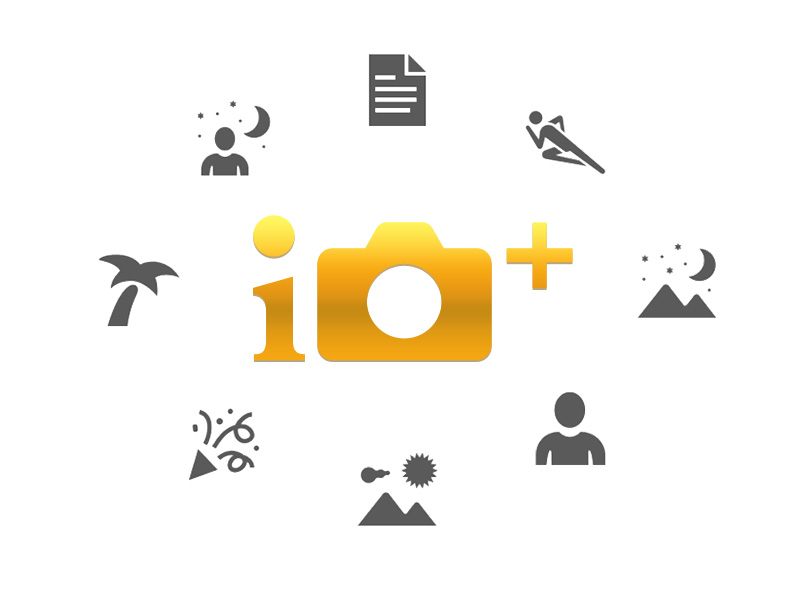 Use the superior auto feature on the Sony Xperia Tablet Z to shoot great images every time. The Superior Auto feature combines scene recognition with high quality and high performance image processing technology to deliver shots with optimal settings. Always get the best out of your Sony Xperia Tablet Z's camera with Superior Auto
Never miss a moment no matter what the circumstances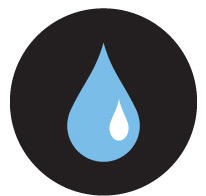 Now you never have to miss a moment. Be it rain or dust, you can capture images with the camera on your Sony Xperia Tablet Z and cherish those moments forever.
PlayMemories Online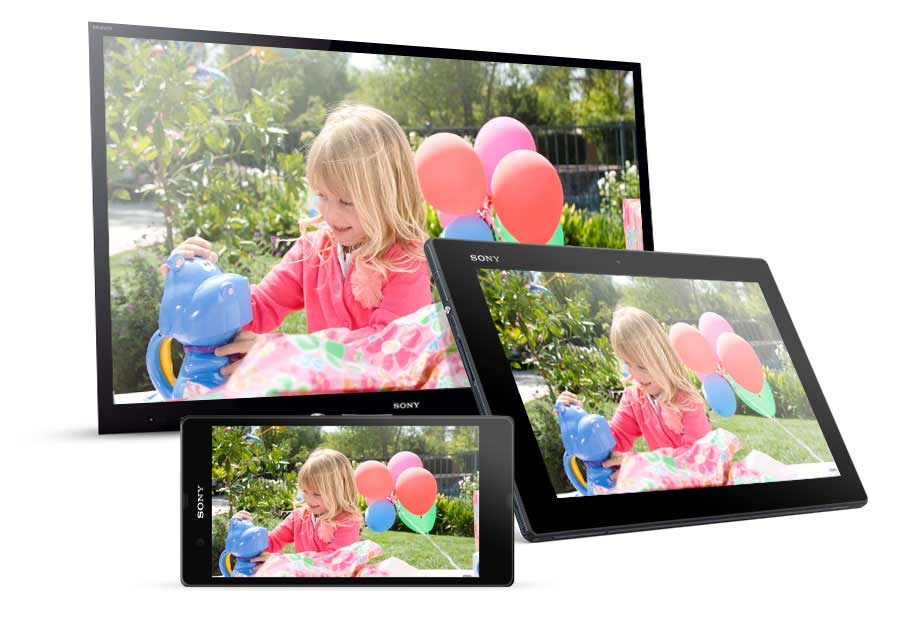 Use your Sony Xperia Tablet Z to upload pictures and videos to PlayMemories Online and later view them from any device - tablet, phone, computer or your Bravia TV.
Unboxing