Product Description
Sunsilk has teamed up with Dr. Francesca Fusco from NYC, world class dermatologist and expert at understanding skin and scalp care to co-create Sunsilk's most advanced solution formulation for Hair Fall.
It is infused with a Root Lock Mineral Formula which prepares damaged hair roots by cleansing away residues with the shampoo, allowing roots to breathe which helps make the hair strong and healthy.
Use it and see how the Root Lock Mineral Formula gives you protection against hair fall and gives you the freedom to style your hair any way you want.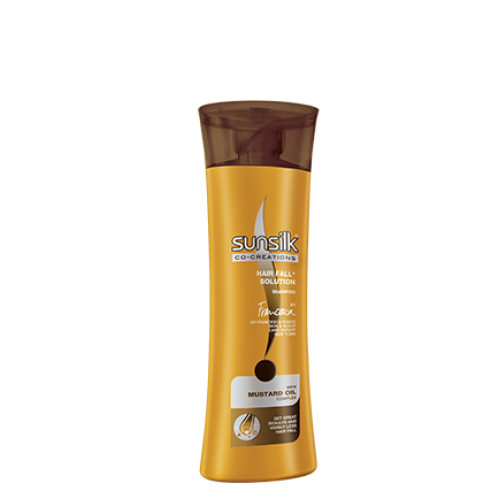 Customer Review

Product Reviews
Product is Coming Soon Or Out of Stock