Product Description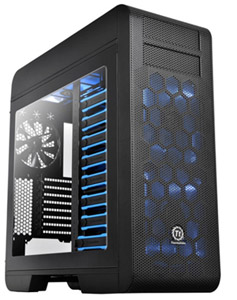 Thermaltake Core V71 Full-Tower Chassis
Experience the epitome of chassis designs! Thermaltake introduces a one of a kind concept for more versatility and adaptability to any configuration. The Core V71 full-tower E-ATX case gives PC enthusiasts flexible installation options and keeps the system cool. Users can modify for superior liquid cooling or superb airflow through seamless operation. This new chassis is the ultimate powerhouse suitable for any type of PC enthusiast – no matter liquid cooling or extreme airflow.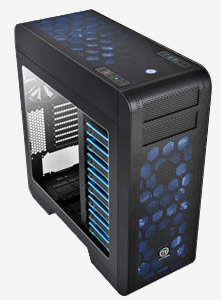 A Design for Enthusiasts
You'll love the subtle curves, bold textures, and clean lines. This one sits among many award winning case designs from Thermaltake. Core V71 keeps it to include enthusiast level features while keeping the design simple. The massive mesh design maintains a constant stream of fresh air inside the case while keeping the hot air out. The integration of fan controller and LED indicator offers a perfect complement on the outside of the chassis.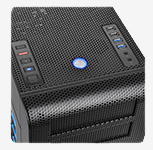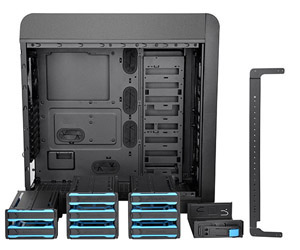 Fully Modular Concept
A highly customizable 5.25" & 3.5" drive bay feature enables users to freely interchange the 3.5" hard-drive cages to suit one's need and removing the 5.25" & 3.5" drive bays to gain maximum interior space for advance cooling performance or liquid system builds.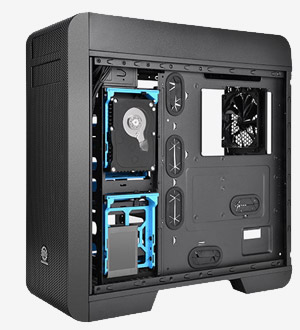 Tool-Free Installation
Exclusive rear tray design allows users to assemble and expand easily when all the drive cages have been removed. Time saving screwless assembly with a 5.25" & 3.5" tool-free drive bay design minimizes the hassles of installing ODD and HDD devices for convenience and ease of accessibility.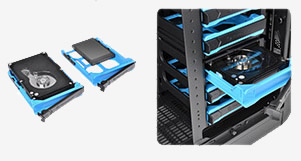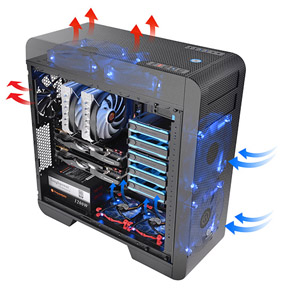 Supreme Air Cooling System
Core V71 is built with a fundamental airflow optimized design. Standard equipped with triple 200mm LED fans and a 140mm fan. It is the first chassis on the market that has the ability to house four 200mm fans along with three more 120mm fans - achieving unrivaled airflow.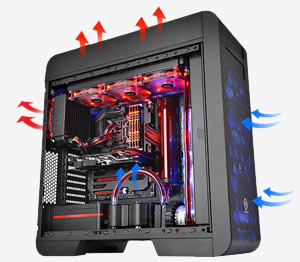 Extensive Liquid Cooling Support
The Core V71 pushes the envelope and utilizes a high-end water cooling solution that features front 360/420mm, top 360/420mm and bottom 120/240mm radiators support for extreme performance.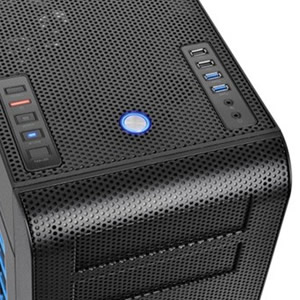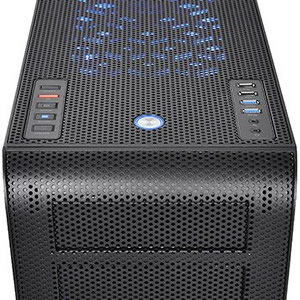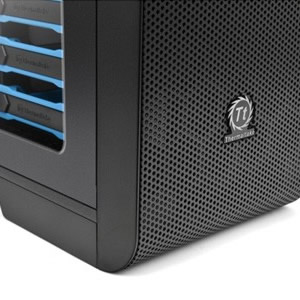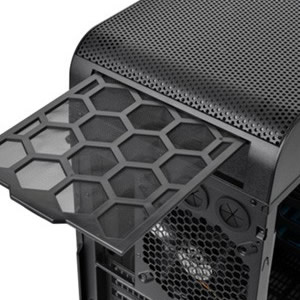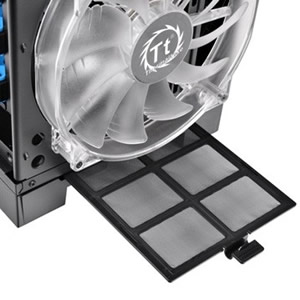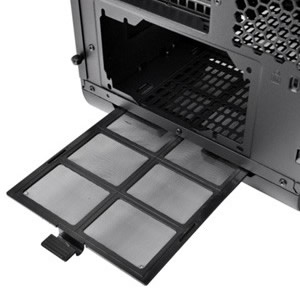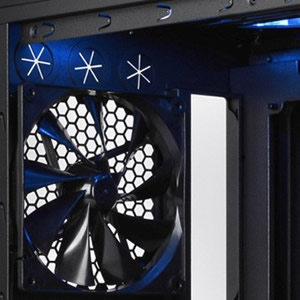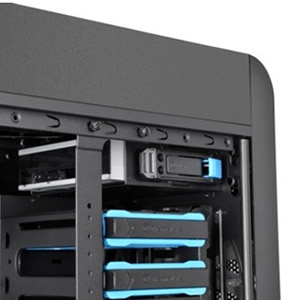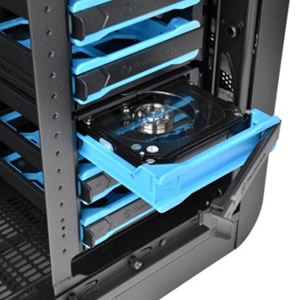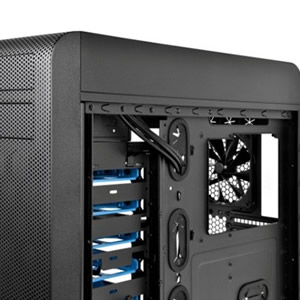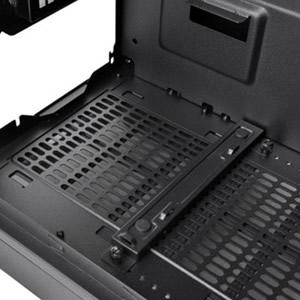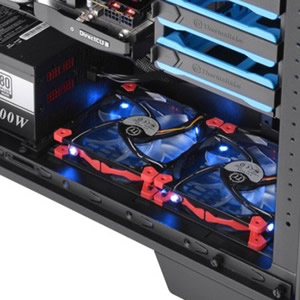 Customer Review

Product Reviews
Product is Coming Soon Or Out of Stock