Product Description
Summary
High-definition LED television from Samsung F8000 Series 8.

Crisp and superior video experience with the Clear Motion Rate technology and Micro Dimming ultimate feature

Smart technology increases functionality and convenience through Voice Interactivity and Twin Tuner TV

Smart recommendation feature allows viewing history of recording and recommend programs to the user. User permission is always necessary for enabling this feature.

Ports are available for connecting devices such as headphones and external memory storage devices.

In-built camera and recognition software makes face recognition possible.

Online connectivity makes sharing content over the Internet easier.

Eco-sensor makes it possible to conserve energy while viewing television.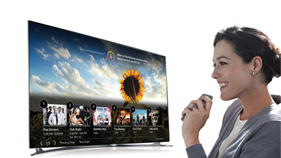 Description
Smart Technology features including Voice Interaction, S-Recommendation and On TV

Clear Panel for sharing music, photos, and videos

Smart Interaction technology including Smart Touch Remote Control

Smart Evolution Kit for updating smart features of the Samsung F8000

Dolby Digital Plus and Dolby Pulse technology for enhanced sound quality

3D sound and video feature

Enhanced audio experience with woofer technology

Voice control and motion control available

User manual in print and electronic version available

Eco Sensor available for efficient energy utilization

with 4 3D Glasses

Games and Wi-Fi Internet connectivity

Overview
The Samsung F8000 Series 8 is a revolution in LED TV technology. It combines design sophistication with smart technology to bring an unprecedented viewing experience to the user. The 75-inch screen makes it a perfect focal point of the entertainment room. The sleek and attractive design makes it portable and simple. The Samsung F8000 is equipped with smart technology features that redefine convenience and style. Twin Tuner technology helps to ensure that users never miss favorite programs and view them simultaneously on Samsung compatible devices. Voice Interaction technology means that users no longer need to turn sofas upside down to search for the remote control. A simple "Hey TV!" can help to switch on the TV and change channels. Connectivity to the Internet is now possible for convenient Web content viewing and online sharing. All these features combine to make the Samsung F8000 the best in cutting-edge television technology.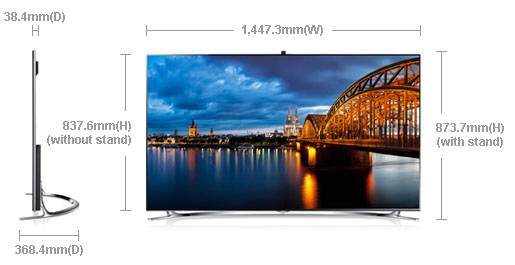 Hardware
The Samsung F8000 comes in an attractive slim arc design for aesthetic appeal. The black front color gives it a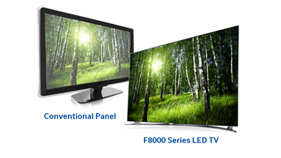 sleek appearance, making it perfect for any décor. The screen measures 75 inches for great viewing and also comes with a push and pull camera. A clear panel makes access to control options convenient. The LED TV also comes with its own stand. The Samsung F8000 is portable, as it weighs a little more than 25 kg with the stand. The height of the TV set measures about 84 cm, but can go up to 87 cm with the stand. The screen gives an exceptionally strong resolution with 1920 x 1080 pixels, taking the viewing experience to an altogether new level. An extremely slim bezel design increases the area of the TV screen for better viewing. A light effect feature also serves to enhance the beauty of the Samsung F8000.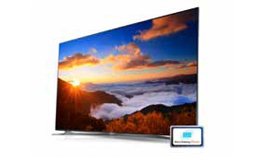 Software
A number of smart technology features make the Samsung F8000 an unbelievable television. The unique Voice Interaction feature makes
it possible for the user to control the television without a remote control. Users can use the voice commands and even physical gestures to switch channels and use other control features. The Twin Tuner TV feature allows users to view two programs simultaneously on other Samsung compatible devices, including computers and mobile phones. Superior clarity and picture quality is possible with the Micro Dimming Ultimate and Intelligent Viewing Wide Color Enhancer feature. The Samsung F8000 also comes with a Samsung AllShare feature that allows users to share content with others through a social networking page. Users can also view online-streamed videos thanks to the Web Clear View technology. The Smart Interaction 2.0 technology allows the TV to recommend programs based on the user's viewing history and usage patterns.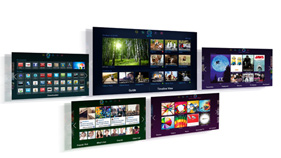 Conclusion
The Samsung F8000 is a great addition to any house. The amazing smart technology gives a pleasurable viewing experience focused on the viewer's convenience. The 75-inch screen comes with several functionalities such as 3D viewing that users can add through a converted device. Viewing history makes it possible for the TV to recommend relevant viewing without having the viewer surf channels unnecessarily. The Samsung F8000 guarantees that your TV experience will never be outdated thanks to the Smart Evolution Kit that updates smart technology features in real time. The Samsung F8000 is not only a television but also your entire entertainment room packed into a single device. Users can view movies, television programs, games, photos, as well as online content on a single screen. Inter-device compatibility makes it possible for you to experience the same level of quality on all devices.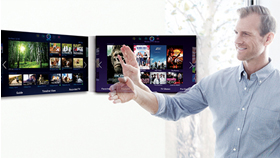 The reason why most people in Pakistan are turning to this website to shop is that it is the one of its kind. Besides, thousands of people can shop online without leaving the comfort of their homes and get what they need at their doorsteps. Most importantly, Home Shopping has a price policy where they never price an item higher than what its rate in the market is. Should you find proof that their price was higher you can contact their customer support and they will sort things out immediately. They also offer a 7-day money back guarantee if you are unhappy with the product you get.Home shopping.pk also offer a 7-day money back guarantee with home delievery services so no need to spend your time in shops,just place your order in homeshopping.pk and get your product in 1-2 working days.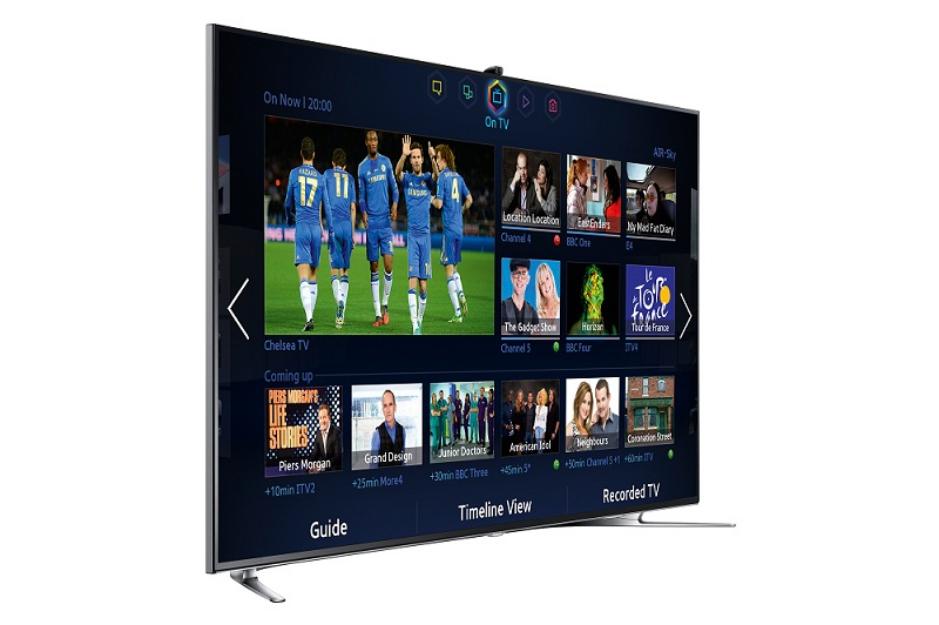 Specification
---
product

LED

Display

75 Inch

Resolution

1920 x 1080

Picture Engine

3DHyper Real Engine

video

1000HZClear Motion Rate

Audio

Dolby Digital Plus

Wide Colour Enhancer

Yes

Digital Noise Filter

Yes

Motion control

Yes

Camera Built-in

Yes

Social TV

Yes

Smart Hub

Yes

Web Browser

Yes

voice control

Yes

Face Recognition

Yes

HDMI

4

USB

3

Wireless LAN

Yes

WiFi Direct

Yes

Samsung SMART View

Yes

Intelligent Viewing

Yes

Eco Sensor

Yes

3D Glasses

4

Power

AC100 - 240V 50/60HZ

weight

34.6KG

package

54KG
Customer Review

Product Reviews
Product is Coming Soon Or Out of Stock