Product Description
HSN's air conditioner installation service is one of the reliable AC installation services in town. Having a very reliable and experienced team of technicians at HSN, you dont have to worry about anything.

How to order:
All you need to do is place your order for the air conditioner installation service from HSN and our technician will be at your doorstep within the mentioned availability time.
How we do it:
The HSN technician will show up at your doorstep and will take a look at the place where the AC needs to be installed. He will then install your AC, give you a test of it and make you satsify. The angles for outer split unit are included in the listed price for the service.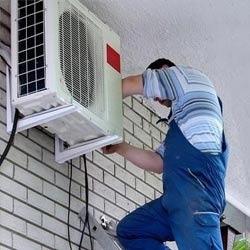 Availability of the Service:
This service is currently available only in Karachi, Lahore, Rawalpindi and Islamabad.
Customer Review

Product Reviews
No Price History Available