Product Description
Installation of automatic washing machine can often be tricky and its not very easy to find the plumbers who can actually do it. You dont need to worry about that anymore as HSN now introduces the automatic washing machine installation service.
How to order:
All you need to do is place your order for the automatic washing machine installation service from HSN and our respresentative will be at your doorstep within the mentioned availability time.
How we do it:
On arrival, our representative will ask for the place where the automatic machine needs to be installed. Our representative will then assess the place and will quote for the stuff that will be used in the installation. He will then fit the pipes to the automatic washing machine and test it upon completion.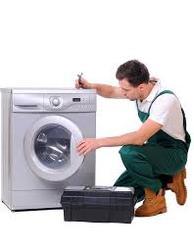 Availability of the Service:
This service is currently available only in Karachi, Lahore, Quetta, Peshawar, Rawalpindi and Islamabad.
Customer Review

Product Reviews
Product is Coming Soon Or Out of Stock