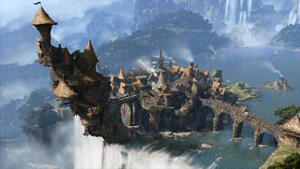 Are You Ready To Heed The Call?
Uniting thrilling stories, exciting combat and heroic quests with the next generation capabilities of the Xbox One, Fable Legends is the forthcoming adventure in the genre defining series Fable.
Magic is rife and all manner of creatures and miscreants inhabit the world off the beaten track. Eyes watch the unwary from the shadowy canopy of the forest. Are you brave enough to venture outside the walls of Brightlodge? Will you leave the welcoming taverns and the even more welcoming arms of Betsy (or Brian) the barkeep and strike a new path into the unknown? There are quests and treasure aplenty awaiting you if you do.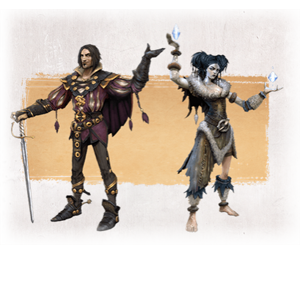 Albion Needs Heroes
And you can take on the role of any one. Fearless warriors, cunning tricksters, intoxicated brawlers, masters of Will, heartless mercenaries or paragons of virtue, even Chicken chasers (gotta catch 'em to kick 'em). But you won't be sent out to battle the fearsome beasties alone. Indeed that would be the fastest way to have a song written about you – not one you would want repeating though.
"The brave but foolish hero, he ended up most dead. A redcap got its halberd out and bopped him on the head. His eyes popped out, his kneecaps chopped, his bottom burnt off..."
Well you get the picture.
Fear not for thy kneecaps! Three heroic comrades will join you. You'll even be able to personalize your heroes, by kitting them out in new armor and weapons. Some you might even find in the chests scattered around the land, stumbling upon them whilst questing. Lovely, shiny, deadly rapiers, sabres, longswords that you can improve, or infuse with the power of the elements by adding augments.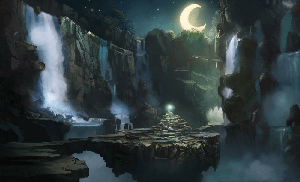 If All That Seems A Bit Noble...
...Maybe playing bad is more up your dark, murderous alley? Villain players get to set traps, command creatures and ambush bothersome do-gooders. Ultimately you can be the big bad thing the citizens of Albion are afraid of. Muster your minions, rally your redcaps, order your ogre to smash those squishy heroes. Doesn't that sound delicious? Oh the power, the infamy, the tight black leather britches.
Albion Needs You. Live In Legend Or Live In Infamy. The Choice Is Yours.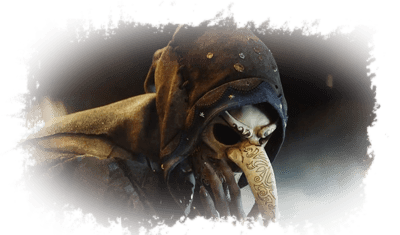 Heroes. Albion is full of them. Noxious, Do-gooding, meddlers who think waving pointy sticks in the air whilst looking good in leather is a calling. How tedious to spend your life camped firmly in the field of righteousness. Rescuing homely damsels, saving half-witted villagers, vanquishing the magnificently maleficent. Wouldn't it would be much more fun to be the author of the doom of these annoying fools? Why not become the mastermind behind the many creatures, traps, hazards and foul things designed to relieve them of their pitiful lives?
As a Villain you aren't crafting a thrilling narrative at the end of which a "band of brothers" prove victorious. When those woeful wanderers enter an area, they're on your home sod. And your goal is to defeat them by any means at your insidious disposal. Whether that's with a well-timed fireball or invisible assassin, that's up to you.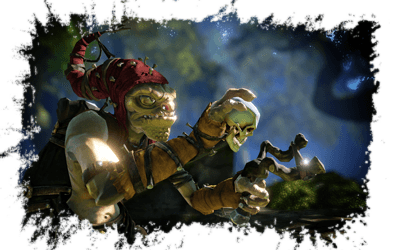 Perhaps you favor artistry and flair? Blinding your adversaries with a silent smoke bomb or sneaking a terrifying Goodfellow behind them. Or maybe you're more of a do or die kind of villain? Wiping smug smirks off chiseled, heroic faces with a full frontal assault from your skullchucker army, or the crushing blow of a noggin.
Whatever your scheme, you will need all your cunning and guile to defeat them. After all, these are Heroes we're talking about, not some 'fresh off the farm' villager.