The 3,000 mAh removable battery attains maximum capacity by using all available space, without sacrificing the LG G3's overall slim design.
Smart Notice, Before You Ask
The LG G3 is a device that constantly learns and adapts to your ever-changing needs and interests, providing personalized suggestions that makes life easier and more productive. With contextual analysis, it helps you get organized, stay on task, keep in touch with friends, and won't let you miss an important event!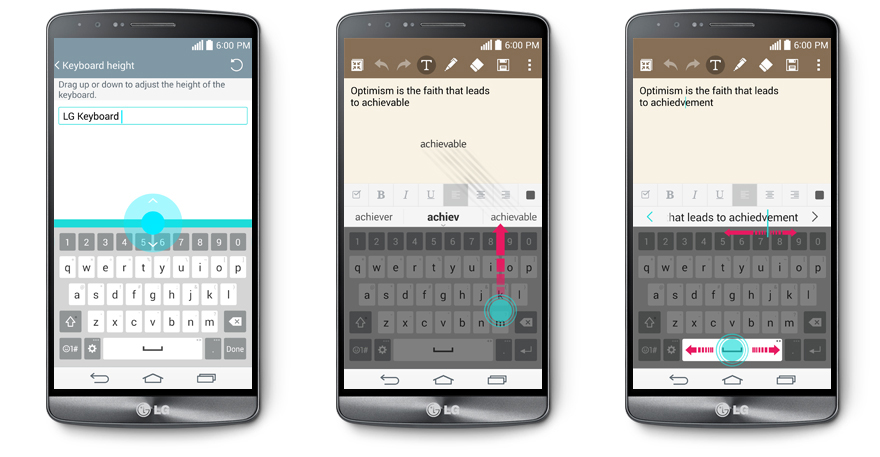 The LG G3's Smart Keyboard makes you into an efficient typist. It is easy to use and is customized to fit your needs, providing natural navigation and reliable word recognition, while allowing you to adjust keyboard height and settings.
Smart Personalization
Optimized keyboard to your habits
Size adjustable
Seamless Typing
Word completion with a simple gesture
Quick Move
Quick correction with a simple gesture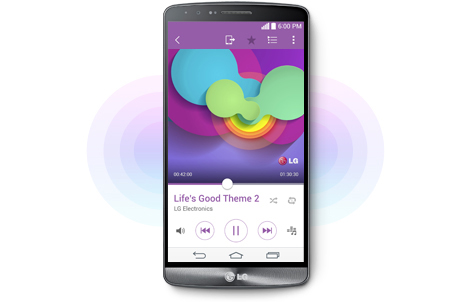 1-Watt Speaker with boost amp
Get the full experience while listening to music or using speaker phone with the LG G3's 1W speaker (1.5W with boost amp). It produces loud and articulate music with deep bass while reducing clipping.