Product Description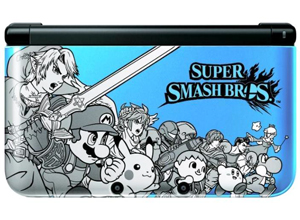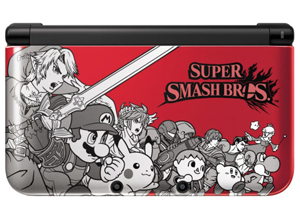 Nintendo 3DS XL – Blue/Red Super Smash Bros. Edition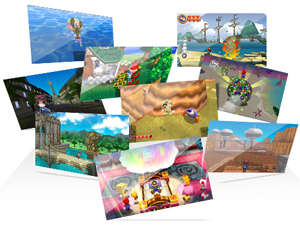 Exclusive Games
All the systems in the Nintendo 3DS family play exclusive titles you can't find anywhere else, from Mario™ to Zelda™, Animal Crossing™ to Pokémon™. You can even download many of these titles – plus digital-only games – directly to your system from Nintendo eShop.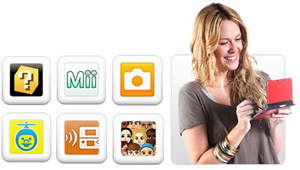 Built-In Fun
Nintendo handheld systems include tons of extra features, including access to the Nintendo eShop, wireless connectivity for playing with friends, and parental controls.
One unique way to connect is StreetPass, a social gaming feature that lets you exchange certain types of data with other people's systems while your Nintendo 3DS or 2DS is in Sleep Mode.
3D Options
The Nintendo 3DS and Nintendo 3DS XL both include 3D viewing, adding a whole new element to gameplay. They also include a 3D depth slider, so you can change the intensity level at any time.

And for those who prefer not to play in 3D, the Nintendo 2DS is the perfect choice.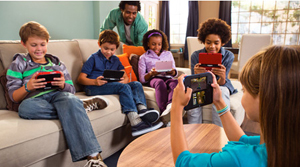 Compatibility
Already have Nintendo DS or Nintendo DSi games at home? The Nintendo 3DS family is backwards compatible, so you can still play your existing games – plus the hottest new releases.
3D Features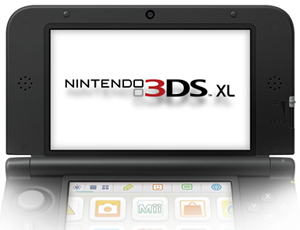 3D Screen
The Nintendo 3DS and Nintendo 3DS XL systems feature a stereoscopic 3D display on the upper screen to give objects within the game world a feeling of space and depth. It becomes easier to see the position of characters and obstacles, making many game experiences even more intuitive for all types of players.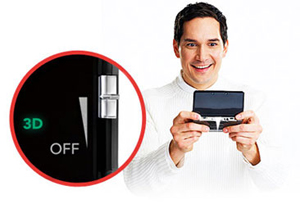 3D Depth Slider
A built-in 3D Depth Slider allows you to adjust the intensity of the 3D settings on the Nintendo 3DS system to your liking. The 3D effect can also be turned down completely – all Nintendo 3DS games and applications can be played in 2D.
3D Camera
The Nintendo 3DS and Nintendo 3DS XL systems can take photos in 3D, thanks to the two outward-facing lenses. Capture eye-popping images of your friends and family, have fun with filters like the Merge lens, or even use the system's AR technology and included AR Cards to make Mii™ characters and Nintendo heroes appear in the real world with you.
You can share your 3D photos with others by submitting them to the Nintendo 3DS Photo Showcase. Browse featured galleries or submit your own masterpiece to the Showcase.
In a creative mood? You can record your own 3D videos, or 3D stop-motion animation using the built-in 3D camera.
Unique Controls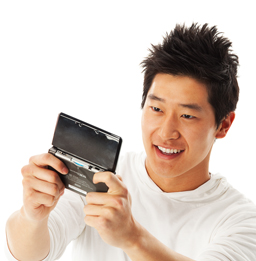 Motion Sensor & Gyro Sensor
Portable play control reaches a new level with these amazing features, allowing for unique gameplay mechanics. A built-in motion sensor and gyro sensor can react to the motion and tilt of the system, so whether players are twisting their systems side to side or moving them up and down, their motion-compatible Nintendo 3DS games respond instantly.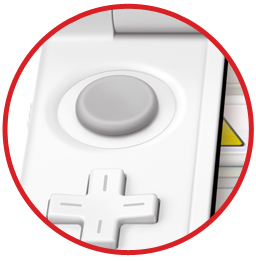 Analog Control
With the Circle Pad, located above the + Control Pad, all three systems in the Nintendo 3DS family offer full analog control. Combined with the touch screen, traditional buttons, camera and microphone input, and advanced motion control of the Motion Sensor and Gyro Sensor, the potential is extraordinary.
Stylus
All systems in the Nintendo 3DS family come with a Stylus to allow for precise touch controls on the bottom screen.
Two Screens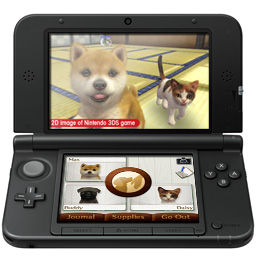 Two Screens
Games look better than ever on the two screens of the Nintendo 3DS family of systems.
On the Nintendo 3DS and Nintendo 3DS XL, a widescreen display on the top screen shows 800 x 240 pixel resolution, allocating 400 pixels for each eye to create the 3D effect.
The bottom LCD touch screen operates at a resolution of 320 x 240 – with both screens capable of displaying a brilliant 16.77 million colors.
The Nintendo 2DS offers a widescreen display on the top screen, showing 400 x 240 resolution, while the bottom touch screen operates at a resolution of 320 x 240.
SD Memory Card Included
SD Memory Card Included
All systems in the Nintendo 3DS family come packed with an SD Memory Card*. You can use this SD Memory Card to store your 3D photos, sound recordings created on the system, and music** from your PC. You can also use it to store games downloaded from the Nintendo eShop. The Nintendo 3DS family of systems feature SDHC card compatibility to increase your storage space even further.
*Nintendo 3DS systems come with a 2GB SD Memory Card and Nintendo 3DS XL and Nintendo 2DS systems systems come with a 4GB SD Memory Card.
**Nintendo 3DS is compatible with MP3 and AAC file formats.
Backwards Compatibility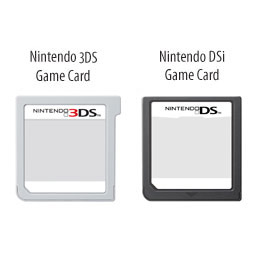 Backwards Compatibility
Almost all existing Nintendo DS and Nintendo DSi games can be played on the Nintendo 3DS family of systems in 2D. With backwards compatibility, your existing portable games look and play just as well*.
If you've downloaded Nintendo DSiWare games and applications on your Nintendo DSi system, you can easily transfer most of those games to any system in the Nintendo 3DS family. You can also transfer downloaded software, sounds, and images between systems in the Nintendo 3DS family. Some games cannot be transferred. See the full list, and to learn how to perform system transfers
*Nintendo DS and Nintendo DSi games will be displayed in 2D graphics. Select Nintendo DS games that use accessories in the Game Boy™ Advance slot of the Nintendo DS system are not compatible with the Nintendo 3DS system.
*Flipnote Studio cannot be transferred to the Nintendo 3DS system. Nintendo will be developing a similar application for the Nintendo 3DS.
A system update may be required for some features.
StreetPass & Spotpass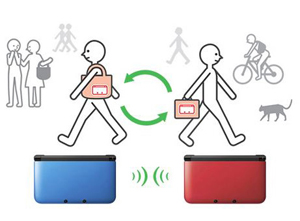 StreetPass™
The Nintendo 3DS family of systems brings players together in exciting new ways with StreetPass communication. Set your system to Sleep Mode and carry it with you wherever you go to exchange game data like Mii™ characters, high scores, and custom characters with other users you pass on the street. You control what data you exchange, and you can exchange data for multiple games at once, making virtual connections with real world people you encounter in your daily life.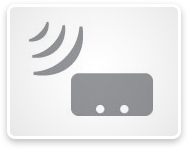 SpotPass™
The Nintendo 3DS family of systems can automatically connect to a wireless Internet access point. Once connected, special items will download automatically to your system via the SpotPass feature, even while in sleep mode. Some of these surprise items include exclusive content and promotions from Nintendo Zone™, unique 3D videos from the Nintendo Video™ service, and add-on game content from your favorite Nintendo 3DS games.
Look for the blue LED light on the outside of your Nintendo 3DS system or a blue dot on your favorite HOME Menu icon to find out if you've received something.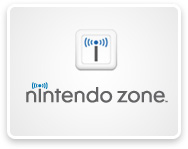 Getting SpotPass on the go is easier than ever! Enjoy a free and automatic connection to Wi-Fi at over 29,000 Nintendo Zone locations across the U.S. and Canada.
Customer Review

Product Reviews
Product is Coming Soon Or Out of Stock