Product Description

Breif Description: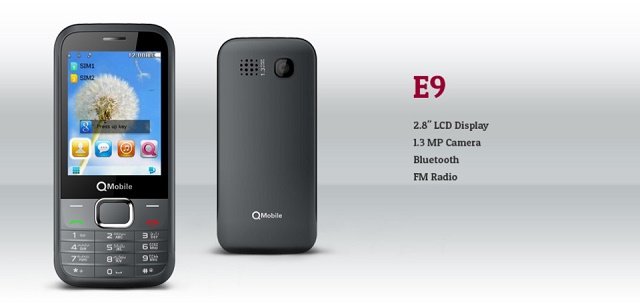 Overview:
Qmobile E9 is equiped with the Dual-Sim technology which comes very handy when you are using Dual Band connections. You don't need to buy another phone if you have Qmobile E9 with you in your pocket. Qmobile E9 is best phone in the market with the lower price and providing the great functionality. Qmobile E9 comes with 2.8 inch QVGA display which is awesome when you are watching videos and taking picture with it's 1.3 mega pixel camera, which takes stunning pictures on the go. The Bluetooth functionality in this range of phone is unique which is good feature of Qmobile E9, you can transfer your media files onto other device whenever you want. You don't need to think that you will ran out of memory because Qmobile E9 gives you microSD card slot which support upto 16GB of of expandable memory so you can store as much as media files you want. The FM Radio is embedded in Qmobile E9 so if you want to listen local music wherever you are you can listen easily using FM Radio. The Call Recorder feature make that phone unique in nature so you can track every call if you want. The powerful 1700mAh battery which is removable is provided so you will make your day long with it.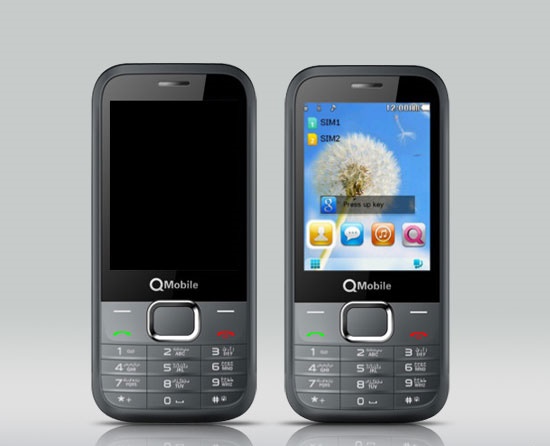 Hardware:
Qmobile E9 is sleek design from front to back. The D-Pad to nevigate between menus is elegant and gorgeous. The keypad is backlit so if you are in dark place you can easily use your phone. The softness by pressing the button will never make your thumb to feel pressured while you are texting or dialing a number. The rounded edges of the phone look so great in the hand while using it. The large 2.8 inch QVGA display gives you the perfact result while you are watching picture or a video. The 1.3 mega pixel camera helps you to take stunning pictures on the so you can capture and save the moments you love. The microSD card slot is provided so you can extend your memory upto 16GB, so you never think that you are running out of space. The battery with the large amout of 1700mAh is installed in Qmobile E9 so when you are on the long trip you will never lose contact with your friends and family.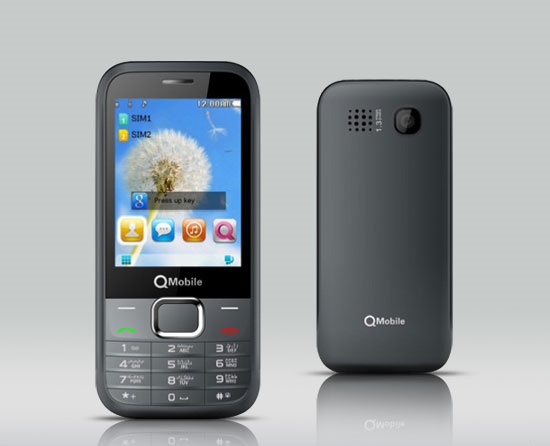 Software:
Qmobile E9 runs with Java technology rather the fact Qmobile has made it's own software for their mobile phones. Qmobile E9 operating system has very clean interface which attracts user. Within the software there are many functions that are only provided in Qmobile E9 likewise call recorder function so you can track your calls, you can also take backup of your sms's so you never lose the important messages. There is a very hadful feature in Qmobile E9 is group messaging, you can text to 20 people a same message simontaniously you don't need to select user on by one. The Audio Player capabilites comes when you want to listen music while you are driving of doing anything else. Video Player is embedded so you can watch movies and video songs on you phone. FM Radio is best feature if you want to listen local music on the phone. Qmobile E9 comes with the browser so if you want to surf web you can do that using the GPRS technology.
Conclusion:
Qmobile E9 is the best hardware and software equiped phone you will get in low priced range. All the feature which any good phone should have are coming with Qmobile E9. E9 is the phone which should be in your pockets and if you are finding the phone which should be in low price and giving all good features you should go for Qmobile E9.
Specifications:
| | |
| --- | --- |
| Platform | Other |
| Touch Screen | No |
| Dual Sim | Yes |
| Dual Camera | No |
| QWERTY Keyboard | No |
| Wi-Fi | No |
| Screen Size | 2.8" QVGA Display |
| GPS | No |
| Camera Phone | Yes |
| Camera Pixel | 1.3 Mega Pixel Camera |
| Camera Flash | No |
| Processor Type | N/A |
| Frequency Band | GSM 900/1800 |
| Color Display | Yes |
| Resolution | 320 x 240 |
| Bluetooth | Yes |
| Video Recorder | Yes |
| FM Radio | Yes |
| MP3 Player | Yes |
| MMS | Yes |
| Web Browser | Yes |
| 3G | No |
| GPRS | Yes |
| EDGE | Yes |
| Handsfree Speaker | N/A |
| RAM | N/A |
| USB Support | Yes |
| Expandable Memory | Yes (Support upto 16GB) |
| Battery | 1700 mAh |
| Torch | No |
Disclaimer
1. TVC's are just for visual reference, prices may fluctuate.
2. Image may differ from actual product.
3. The specifications are subject to change without notice.
4. Battery performance may vary depending on network conditions, configuration and phone usage.
Customer Review

Product Reviews
Product is Coming Soon Or Out of Stock