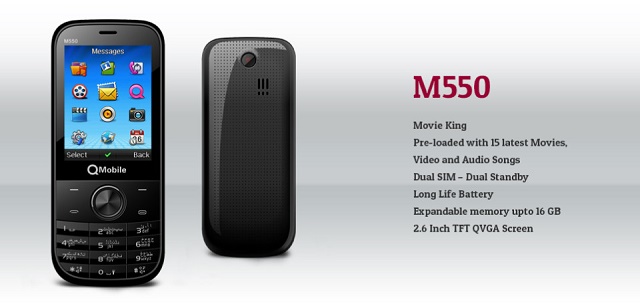 Overview:
Qmobile M550 is the best designed phone you will get in this low range price. Qmobile M550 is designed on the best peice of patterns so you can get the exact look you need when you are taking it with anywhere. Qmobile M550 comes with pre-loaded with 15 block buster movies along with the video and audio songs out of the box. M550 is Dual-Sim phone so you don't to have buy two phone if you have two GSM portals in your pockets Qmobile M550 will works for you. Qmobile M550 comes with 2.6 inch TFT QVGA large display so you can enjoy the videos on the phone more than any other phone in low range price. M550 provide you the Smart Camer to take photos in a smart way and never miss a moment you want to capture. Qmobile M550 provide you the facility to extend your memory upto 16GB so you don't need to worry about the memory that you are running out of space for you multimedia needs. The bluetooth support given by Qmobile comes handy when you have to transfer your memories on your media devices or other phone having bluetooth. The torch has a great way to lighten things up when you are in dark places it helps you look around freely. The powerful 1400mAh battery which gives you battery backup more than you need so you nevery get out of battery and no need to take charger in your pocket all the time while you are trevelling.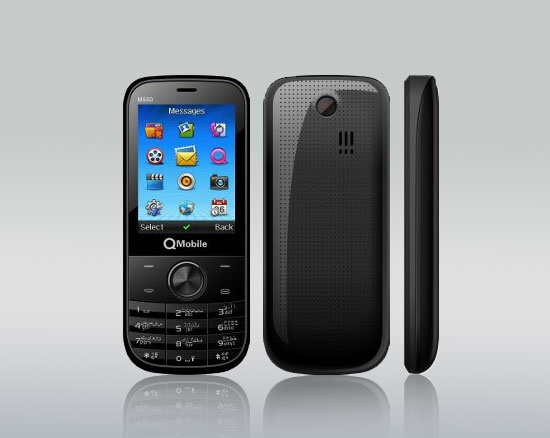 Hardware:
Qmobile M550 comes with the best hardware design. The unique curved edges of the phone from all sides looks stunning while you take it in you palm. The rounded left and right edges of the phone perfactly fits in your hand while you are using the phone. The back side of the phone looks stunning, the dotted patter carved on the phone with blackish gray gradient gives elegant look when you see. The 4-Way keypad in rounded shape is uniquely designed by Qmobile with keypad on is so soft, you will never feel any pressure on your thumb while you are texting of dialing number. The whole keypad is backlit which has white bright light in it. So when you are in dark places you will never face any difficulty in using the phone. The 2.6 inch TFT large display give you the more space to see picture and videos as well as nevigating the phone is easy with simple and clear font. The colors looks so sharp to TFT display so the pictures you have taken from it's Smart Camera never be dull or pale. The quite interesting feature in this phone is the torch light, so when you need some extra light to look around you can use your Qmobile M550 for that. The best feature in Qmobile M550 is the battery, powered 1400mAh which is removable so your phone never runs out when you need it.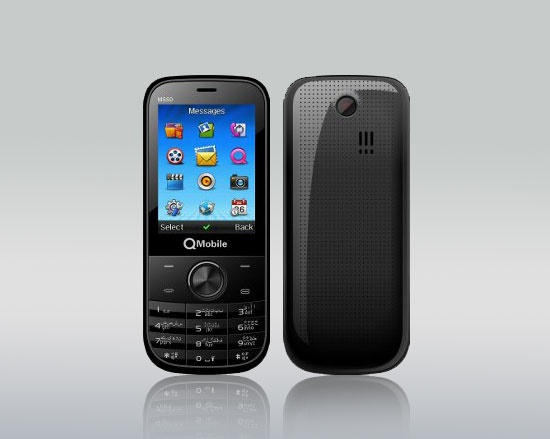 Software:
Qmobile M550 is a Java based phone rather the fact the beautiful and elegant softwrae which runs the phone is specially made by Qmobile company for their phones. The menu styles, fonts, color combination are so beautiful that you will fall in love with it. Icons are uniquely designed for this phone you will not find these type of icons on any phone in the market. The OS provide the best experience when you using the phone. The Audio Player is embedded in the phone so you can enjoy the music when you are on long journey alone. Video Player comes very handy when you wanto to make videos to capture the happy moments alive. The bluetooth supports gives you power to transfer you multimedia files to any mobile or computer which have blutooth in it. FM Radio is provided if you want to listen to your country music on the go.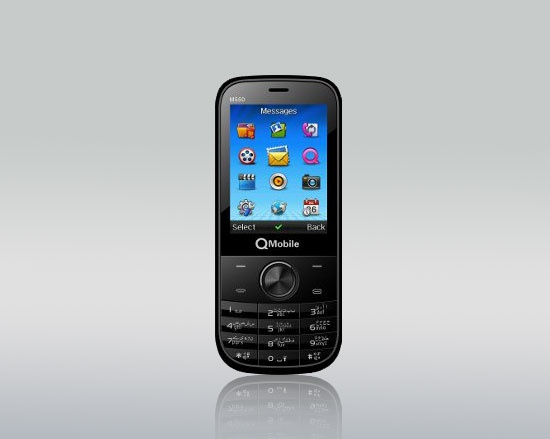 Conclusion:
Qmobile M550 is the best phone you will get in the low range. Qmobile M550 packed with the great features like 2.6 inch TFT QVGA large display, Smart Camera to shoot on the go, Music Player to listen you favourite music, microSD card slot wchich supports upto 16GB of expandable memory, Video Player to watch videos, FM Radio if you want to listen local music on the go, embedded torch which is LED based can bright everything up in second, Bluetooth support so you can transfer you multimedia files on to another device and the most powerful feature the 1400mAh battery which give you long battery life. Qmobile M550 that suits your personality.
Specifications: