Breif Description:
Processor 1GHz Dual-Core

Camera 8 Mega Pixel AF camera with LED flash

WLAN Wi-Fi 802.11

3.5mm Ear Jack Present

Internal/External MemorySupport micro SD

Android 4.0

Dual SIM

RAM 512MB

Display 4.5'' TFT Display

0.3 MP Front Camera

Network GSM 900/1800/1900, WCDMA 900/2100

Bluetooth Present

Battery 1800mAh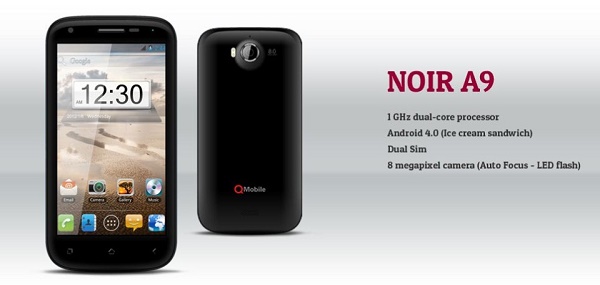 Overview:
Qmobile Noir A9 is best smartphone QMobile has designed and developed. It's powered with 1Ghz Dual-Core processor to work fast and robustly. The Dual-Core technology makes Qmobile Noir A9 to be unique in all other QMobile range. Qmobile Noir A9 is mid-range best of the best smartphone that you should have to buy. Qmobile Noir A9 has all the feature which all the smartphone should have. It has as mention before 1GHz Dual-Core processor in it along with 512MB of RAM to do things done quickly. Wifi technology mekes any smartphone useful and Qmobile Noir A9 has in it. Bluetooth support provided along with ultimate feature Qmobile Noir A9 to connect with other wireless devices to go free so you don't need to worry about the wires arround your pockets or neck. The 4.5 inch display is best display in QMobile series. You can easily read text in sunlight or in low light conditions. The Qmobile Noir A9 camera is of 8MP with dual LED flash so you can take pictures in low light conditions or in night mode. It has 0.3MP front facing camera for social networking or to connect with friends on the go using apps like Skype, Tango etc.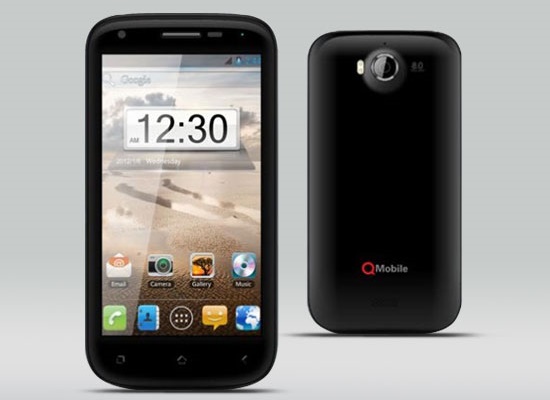 Hardware:
When it's comes on hardware Qmobile Noir A9 is uniquely designed phone with rounded edges so you can take it in your hand and makes yourself easy to use with one hand wheather it's in you left or right palm. There is QMobile logo in back which looks pretty good actually and the camera with rounded design in the center of the top back looks stunning and the dual LED for better picture experience is also and advantage to the user while taking picture in low light or in night mode condition. There are the touch capacitive buttons in the front of the phone font camera on the top next to speaker and sensor. There is a loudspeaker in back bottom of the phone which is actually loud.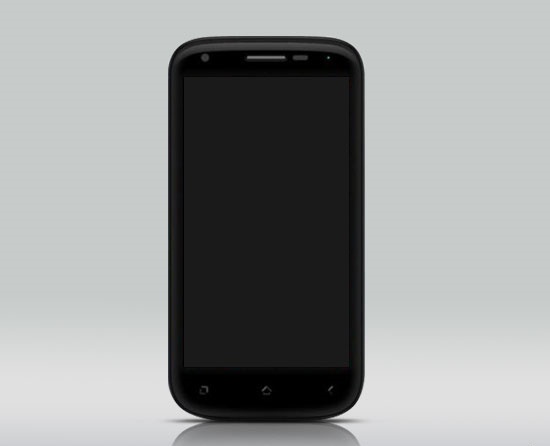 Software:
Qmobile Noir A9 has Android 4.0 Ice Cream Sandwitch installed in it. The Android gives you power to access millions of apps in store to work with and the games developed by the developer to enjoy. QMobile built theri custom apps to use your phone right out of the box. QMobile has customise the Android OS in a way, so user can sense the more user interface and provided with addition their own wallpaper and it can be seen in image they also made changes in icons and other things.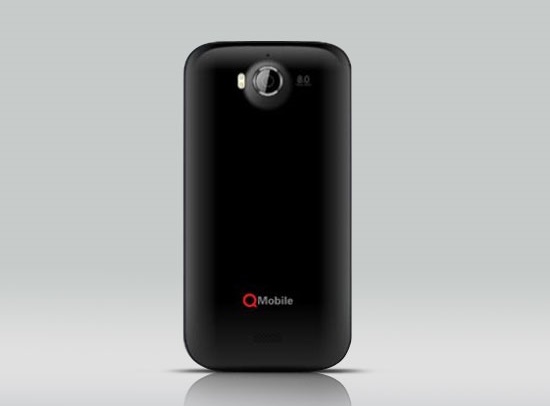 Conclusion:
QMobile Noir A9 is the best mid-range phone you will find ever in the market with the great specification and the glance you are seeing in the picture. The best thing about this phone is the Operating System which it's running in it The Android, Power of Android cannot be neglected. It's fast, robust, easy to use and moreover provide you million of apps to play with.