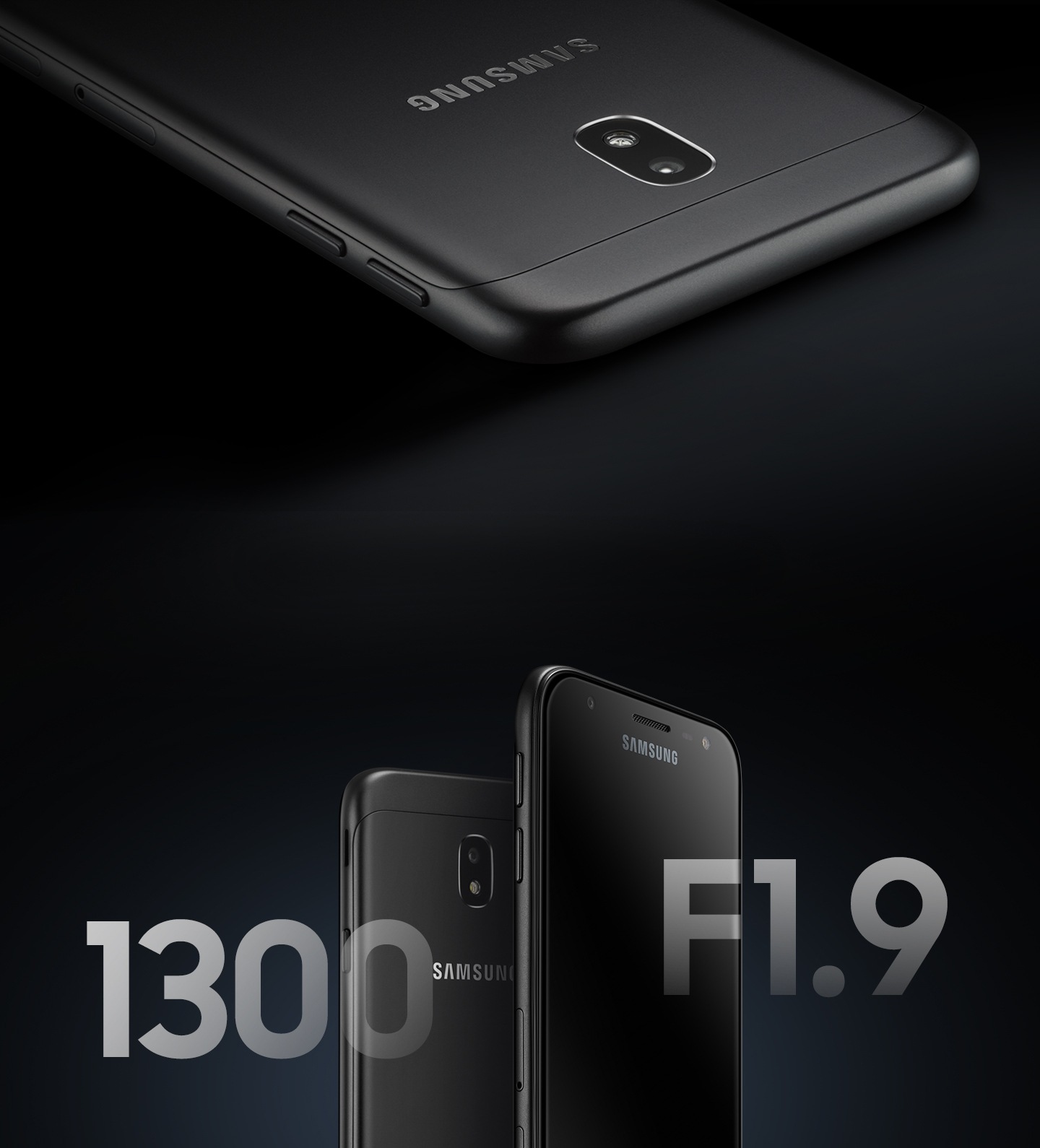 Rear 13 million pixel F1.9 large aperture
hardware more powerful software more convenient
GALAXY J3 2017 shooting performance has been significantly improved.
Rear camera raised to 13 million pixels, showing more exciting details; and F1.9 large aperture, but also allows you to shoot in the dark light environment.
In addition to hardware, floating shutter, fast page switching convenience, leaving you handy shooting.
Pre-fill light bright self-timer
youthful beauty shot enough bright enough
GALAXY J3 2017 brings dual-mode self-timer fill light experience, so you can get beautiful self-timer in the dark light environment!
Screen fill light, brighten the foreground, showing more details; front fill light, focus fill light, outline the three-dimensional appearance.
Of course, matching the beauty mode, wide-angle self-timer, gesture self-timer and a series of convenient features, make your youthful beauty shot enough bright enough.
Metal back colorful
color value superior
Vision, Yue move, myths, dreams, different personality will need different colors to praise. GALAXY J3 2017 not only brings the snow night black, quicksand gold, Yan Xia powder, condensate blue four optional body color, surface metal backplane and the natural transition of 2.5D glass, but also bring delicate touch and comfortable grip hold.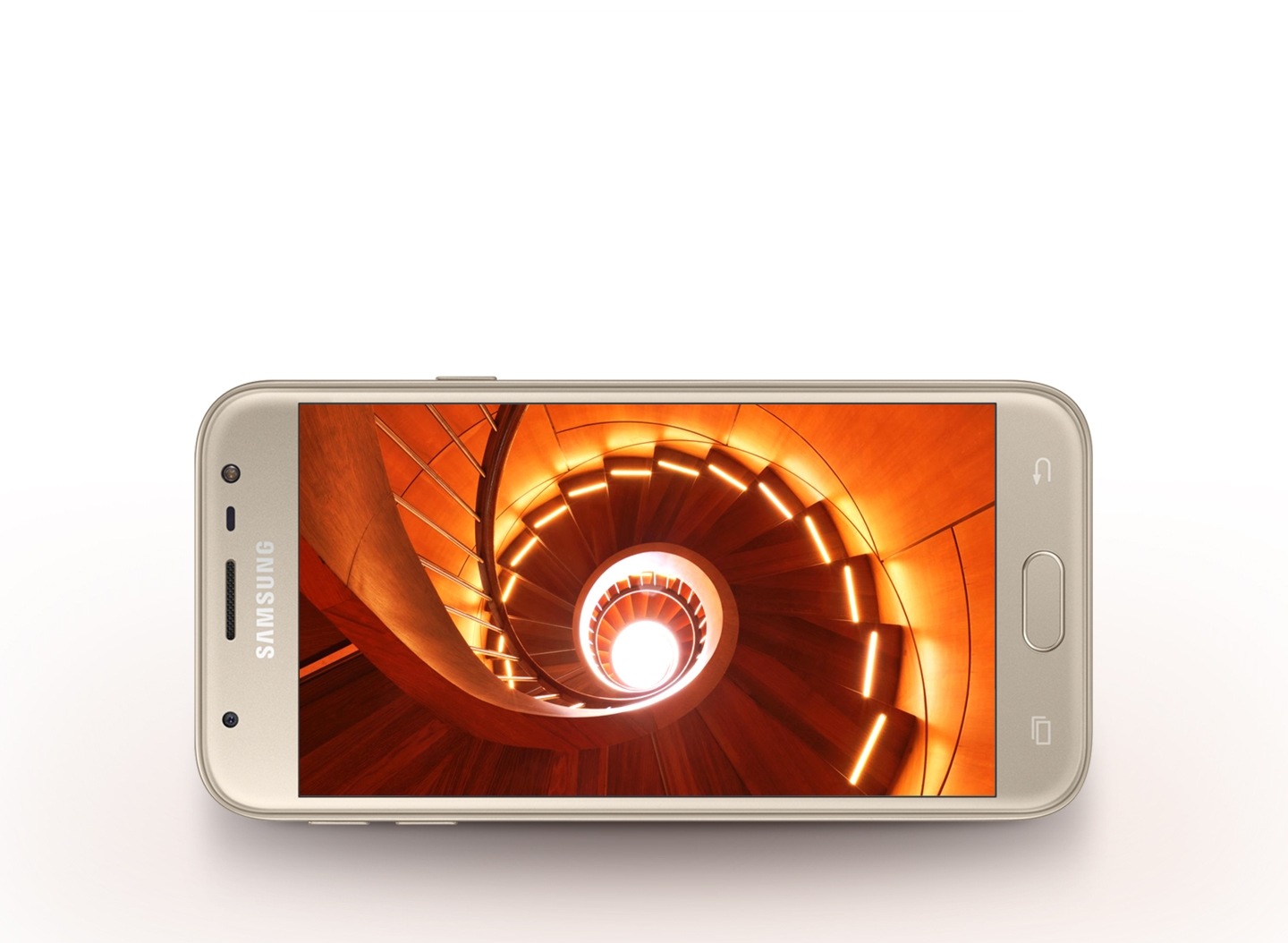 More storage space
for more entertainment enjoyed by heart
GALAXY J3 2017 equipped with 3GB of running memory * and 32GB of memory *, fluent support for multiple tasks. At the same time, three independent card slot design, in the realization of dual card dual standby, but also up to 128G of storage capacity expansion, easily meet your handheld entertainment needs.
* 3GB for running memory, 32GB for storage. The operating system and pre-installed software take up some of the storage space, so the actual space available to users is less than the nominal capacity. The actual space available to the user may vary depending on the user's mode of operation or the software version.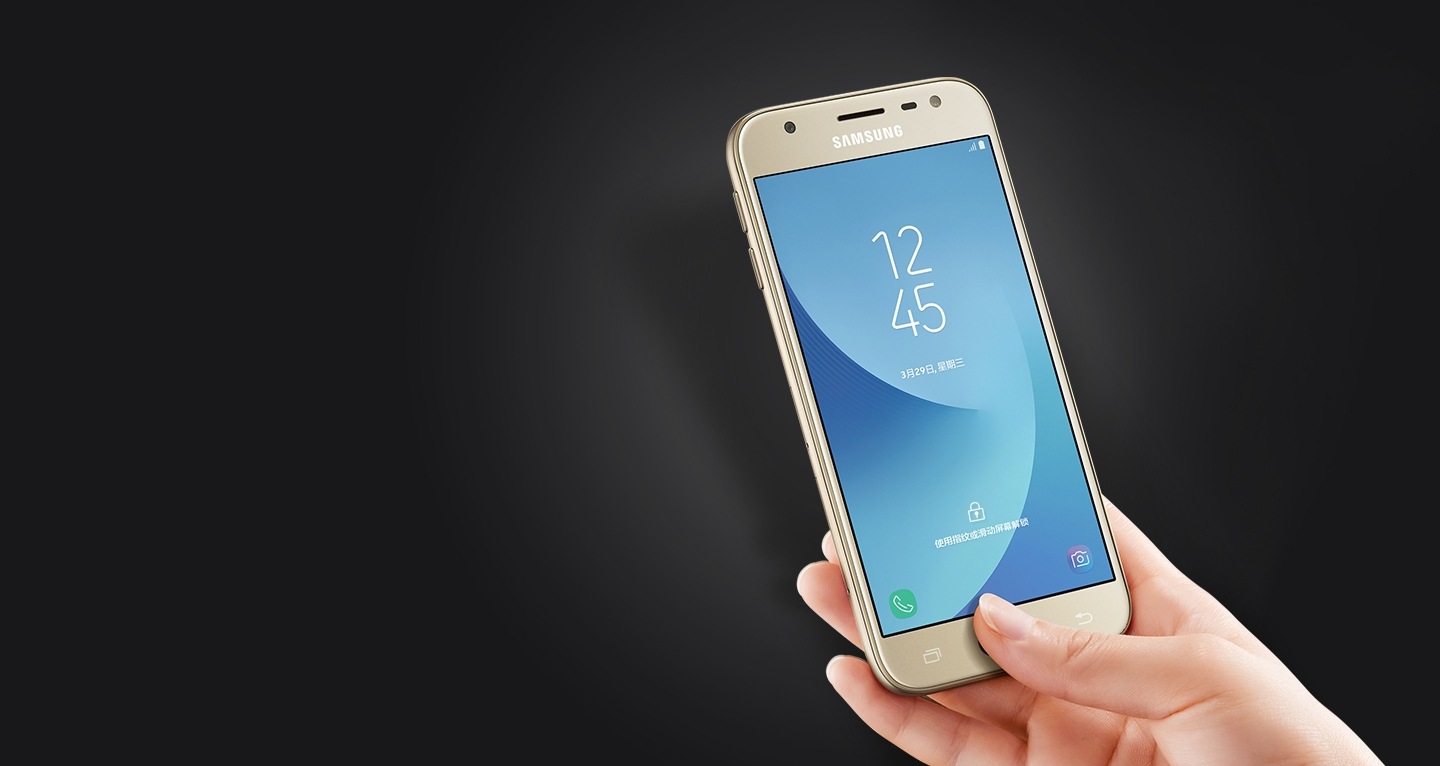 Fingerprint recognition
convenient security barrier
GALAXY J3 2017 adds convenient and secure fingerprint recognition. Fingerprints will become your hard copy of the exclusive password, whether it is to quickly unlock, or the application of encryption, have a more secure and convenient channel.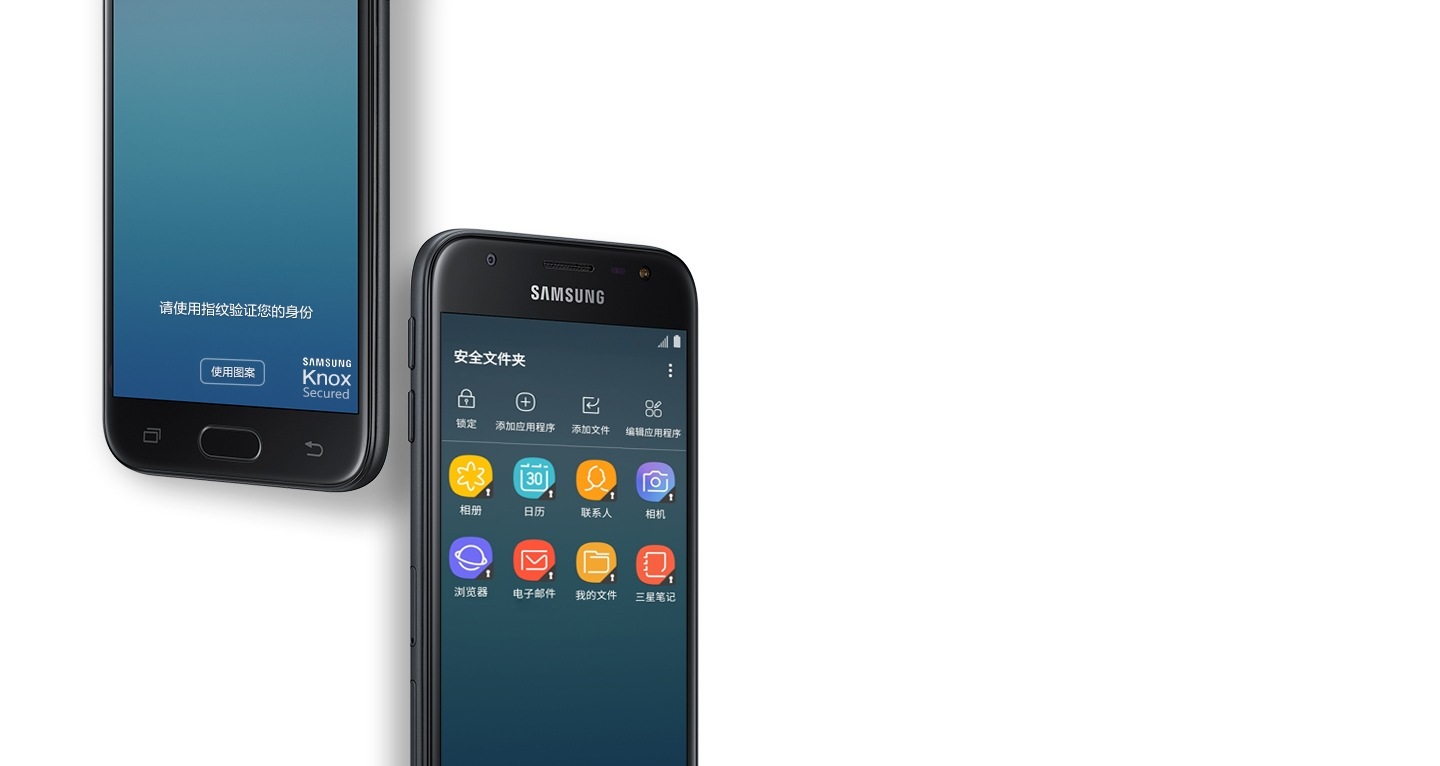 Secure Folder
to protect your private information
To protect the privacy of your files and applications, save them in a secure folder. Once deposited, you can only visit yourself. Not only does the Samsung Knox system ensure file storage security, you can even set the security folder to be visible only to you.
NFC near field communication
utility function easily Kai
GALAXY J3 2017 has NFC near field communication function, convenient for you to cooperate with the application or the hardware, opens the convenient application experience. Not only can you quickly pairing NFC hardware devices for convenient data exchange and wireless connectivity, but also in the operator services in many convenient and practical features.
* Some NFC tags may not be recognized properly, such as the M1 card label.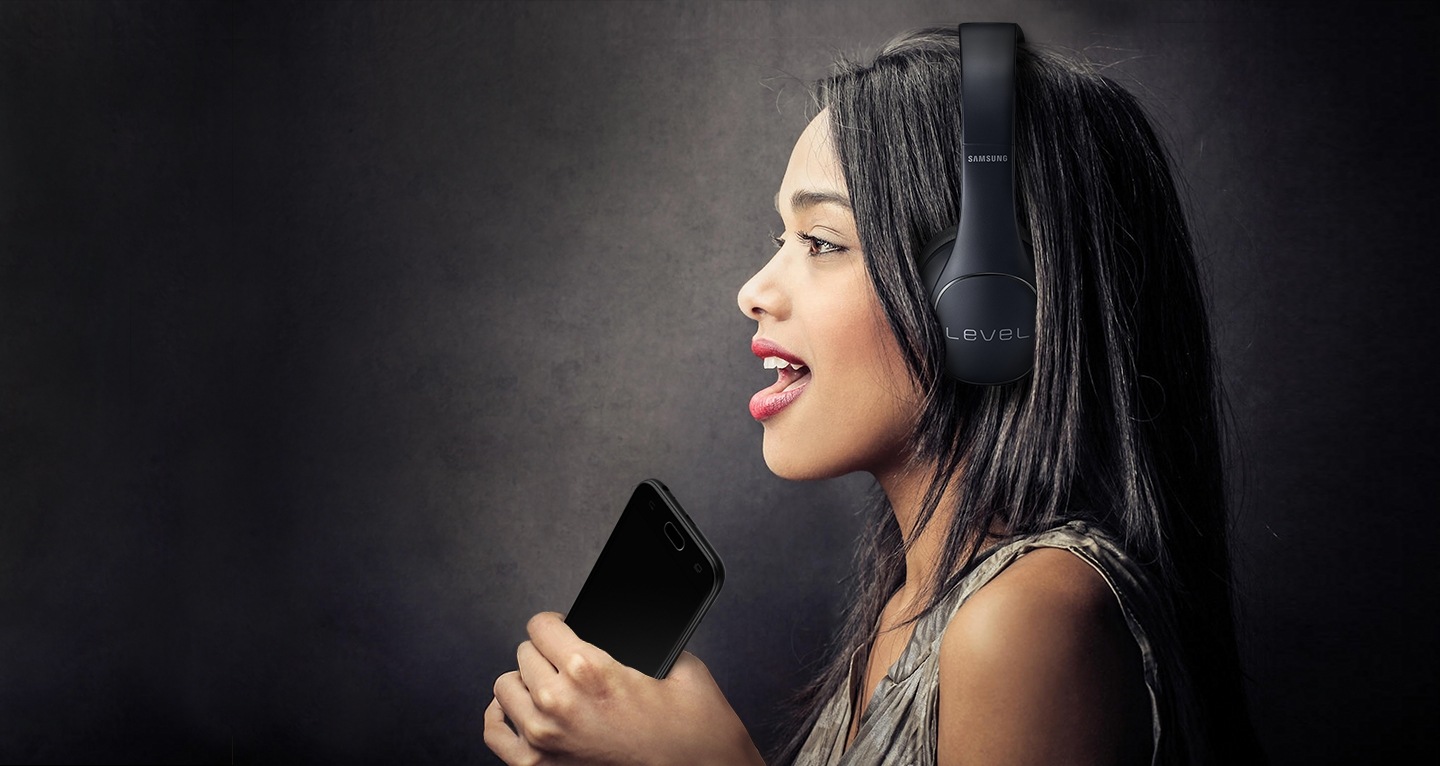 Real-time ear back
to K song tailor-made mobile phone
Want to use cell phone K song feeling KBA singing Pa Pa feeling? Cover music world J3 2017 and sing it, K song Daren deep cooperation, real ear back to your voice, to meet your fever-class obsession. Listen to your singing, tasting the real voice presentation; enjoy HIFI high-fidelity experience, accompany you to immerse the auditory world.
* K singer 5.4.1 and above, sing it V8.2.0 and above versions can support the cover music world J3 2017 ear back function.
Pre-installed applications