The Samsung Galaxy Omnia W comes wrapped in the most elegant and bold looking body. The design clearly states that it means nothing less than business. The brushed metal feel on the battery cover further enhances the look of the already gorgeous body. The handset will truly make you fall in love with it once you hold it.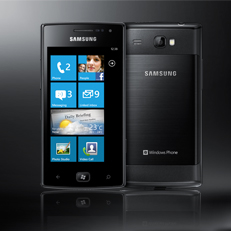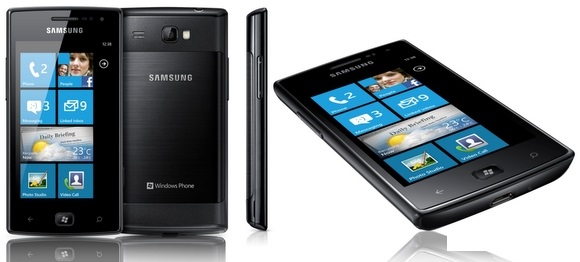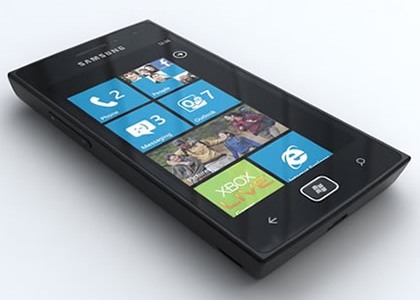 Windows 7.5 runs the show
The Samsung Omnia W runs on Windows 7.5. Here is the UI in action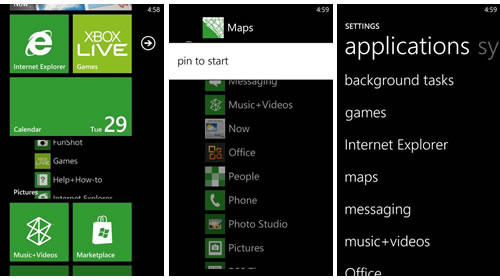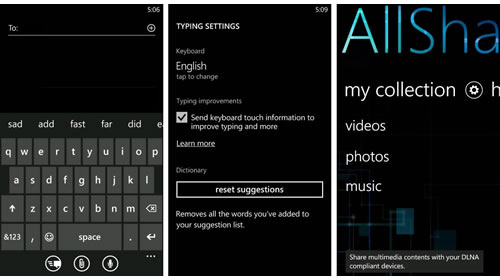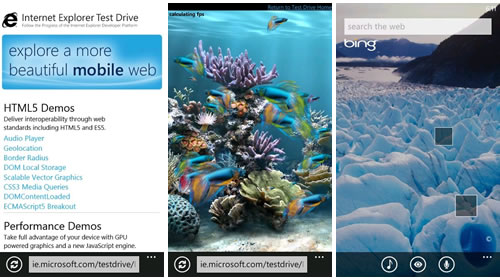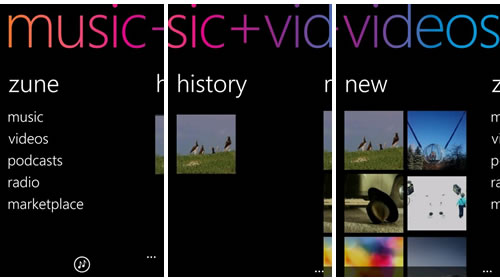 Features
Premium User Experience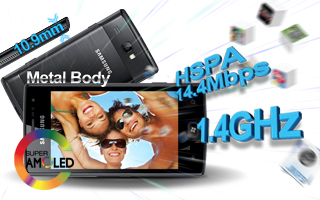 The Samsung Omnia W incorporates every element to make your smartphone experience a memorable one. The powerful 1.4 GHz processor ensures smooth operations while the Super Amoled screen ensures that you enjoy your smartphone content to the maximum by ensuring deep blacks and vibrant colors. The super slim body ensures perfect pocketability and good grip while HSPA speeds ensure that you get to load your content off the web faster, making your over-all smartphone experience a premium one.
Windows 7.5 Mango experience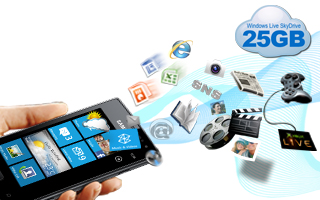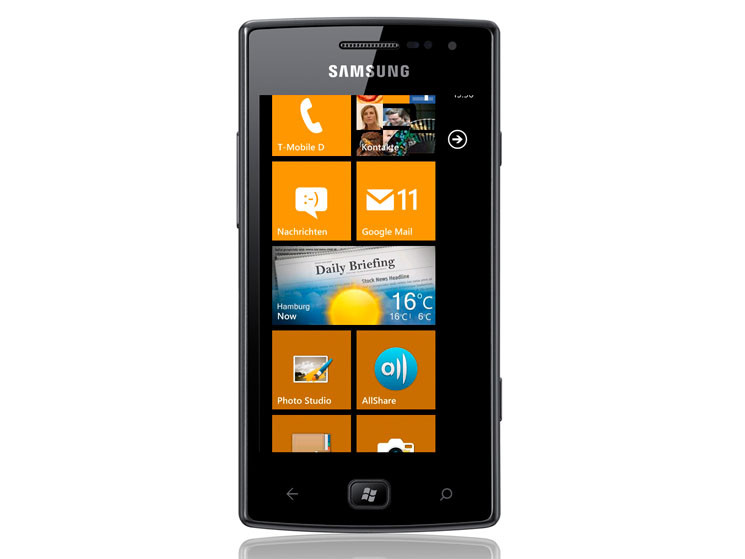 The Samsung Omnia W features Windows 7.5 Mango. Feel the tiles take over your personal and business life starting from the homescreen where the live tiles offer you real time live data feed. Let the world of windows 7.5 entertain you with its Hub Services that include People, Market Place, Pictures, Music, Videos, Games and Office. All this and 25 GB of sky drive service to save and store your content!
Be Socially Integrated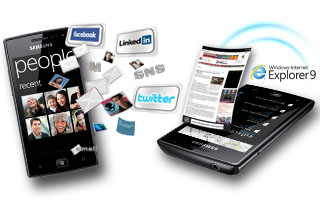 The Samsung Omnia W makes your social life easier by integrating your most important contacts into a single personalised Live Tile. Now it is easier than ever to check status updates, interact, text, email or even send an IM to the entire group. Linked Email features allows you to aggregate all your email accounts so that you can conveniently check only one inbox for everything.
Exclusive Samsung Apps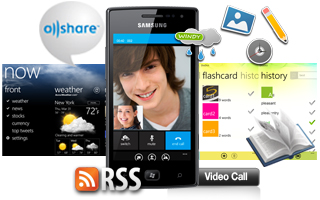 The Samsung Omnia W comes loaded with some exceptional Samsung Apps that will surely transform the way you use smartphones. Samsung Omnia W offers video calling features to compatible devices, so why only hear your loved ones when you can see them too. Stay updated with your world with features like live data updates, latest news and magazine feeds. Other features like media sharing, camera effects, photo uploads and multimedia personal diary not only ease your smartphone experience but also makes it a pleasurable and cherishable one!
Camera