Product Description
Presenting the Samsung Smart Camera WB200F, an elegantly designed Smart Camera that simplifies image sharing through enhanced Wi-fi connectivity and a Hybrid Touch User Interface. It also delivers high quality close ups, candids, and panoramas with the 18x Zoom and 24mm wide-angle lens. Shoot from far away, and share with those close to you with the Samsung Smart Camera WB200F.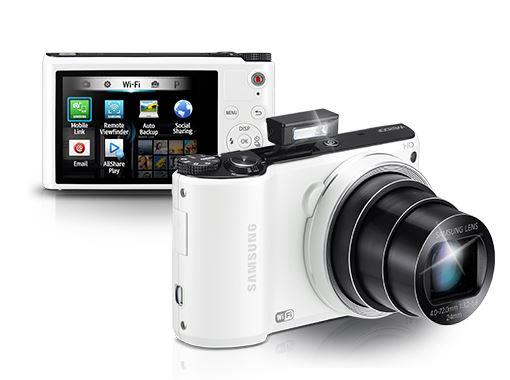 Design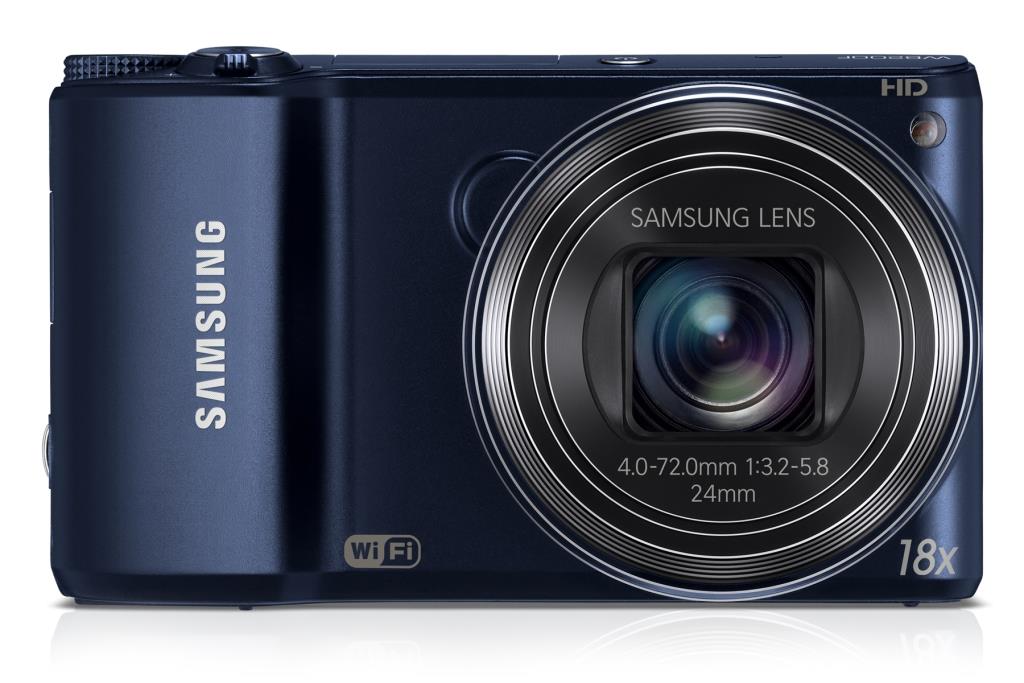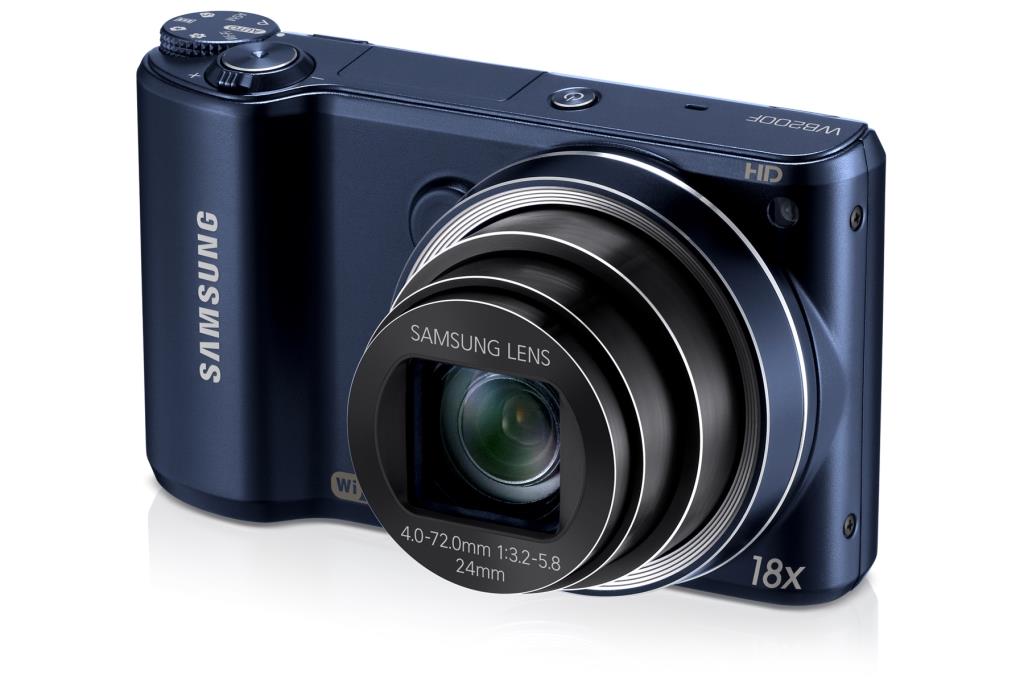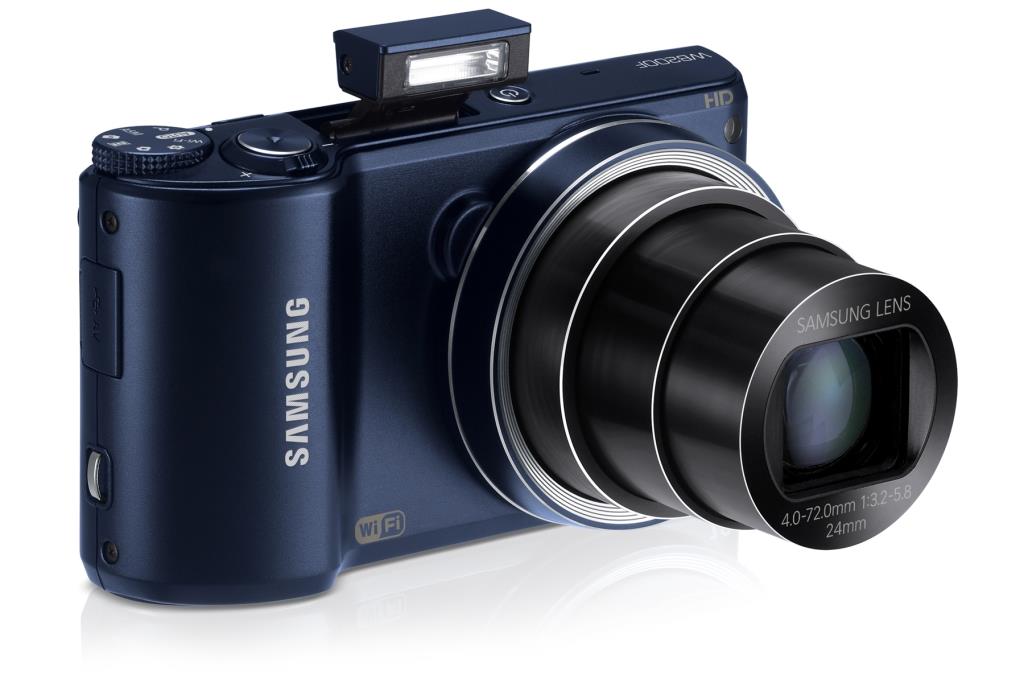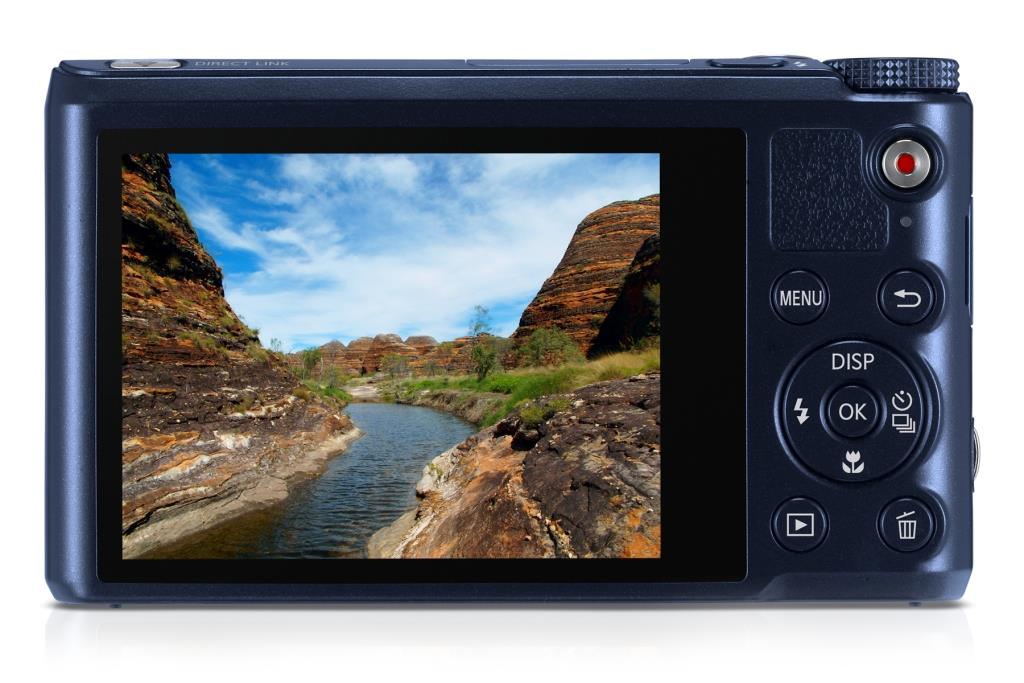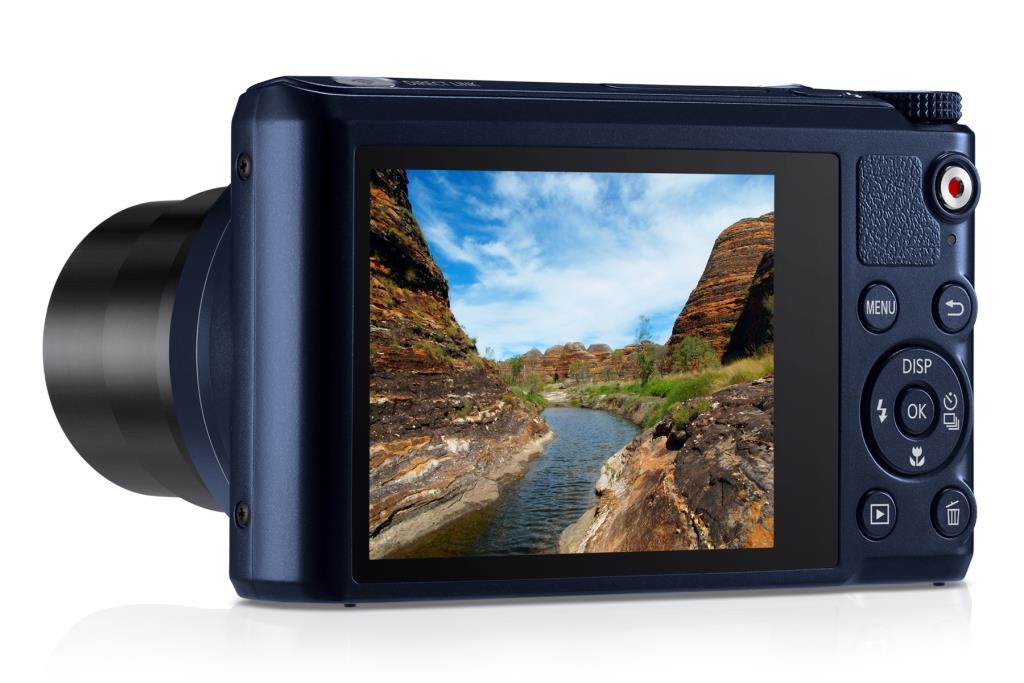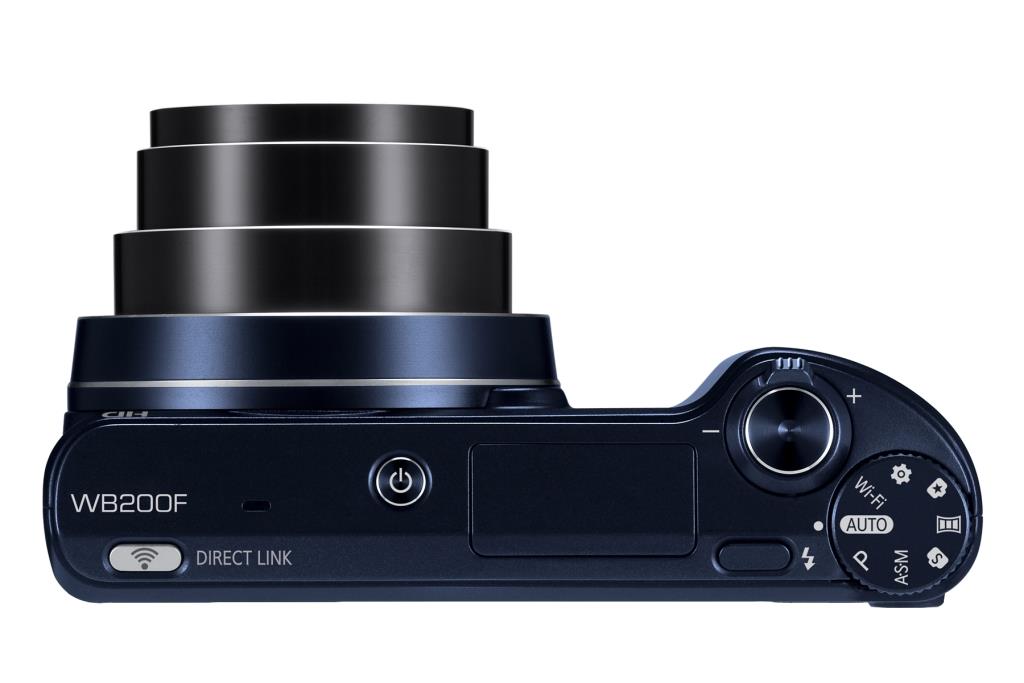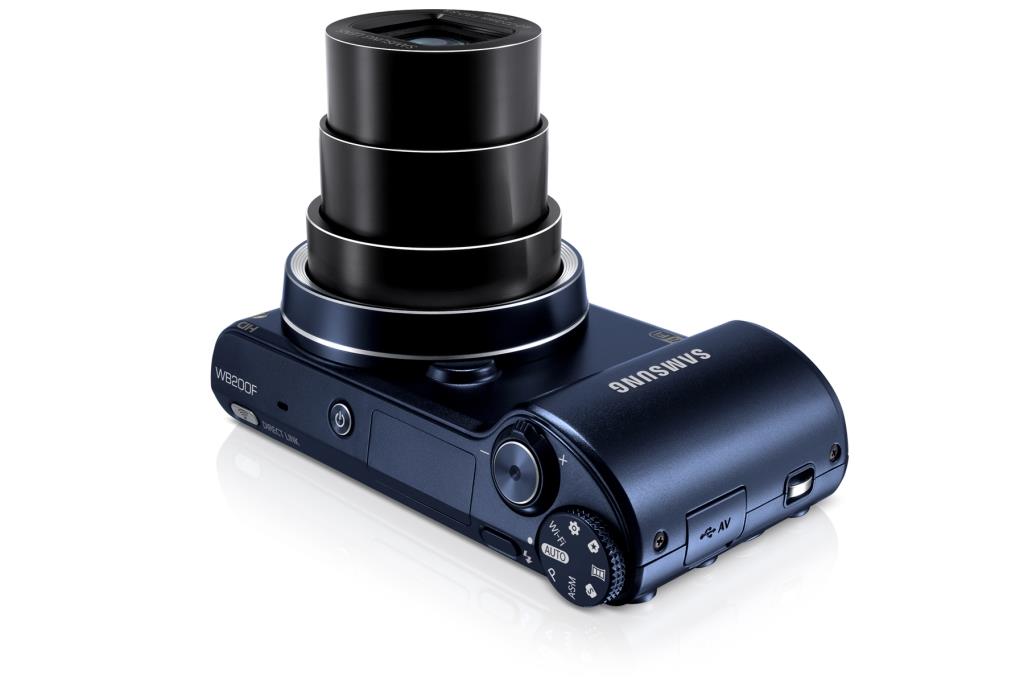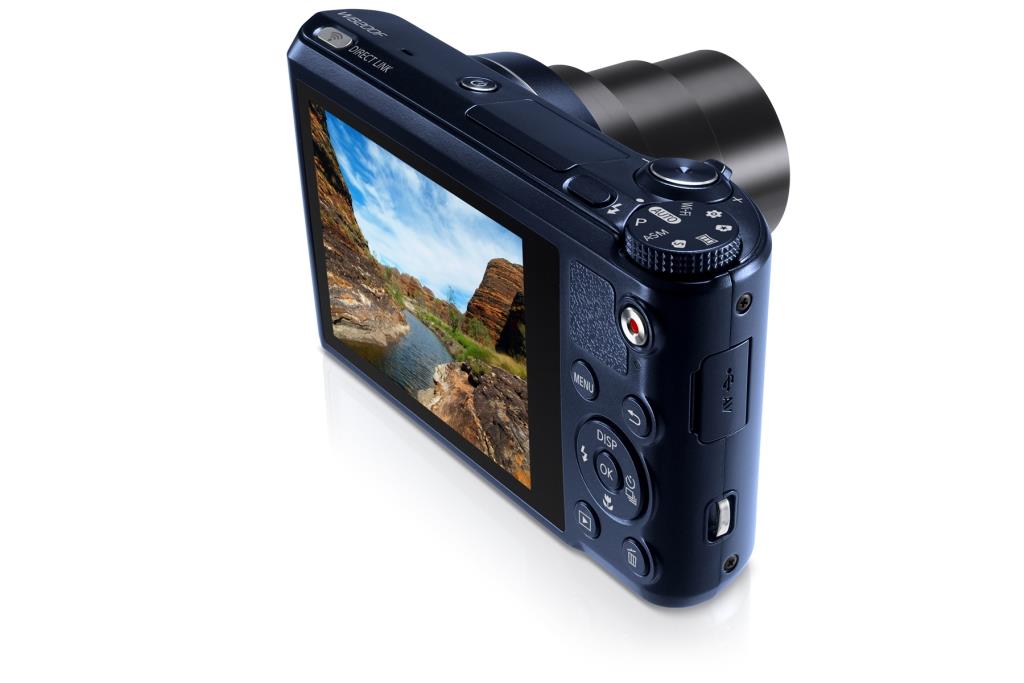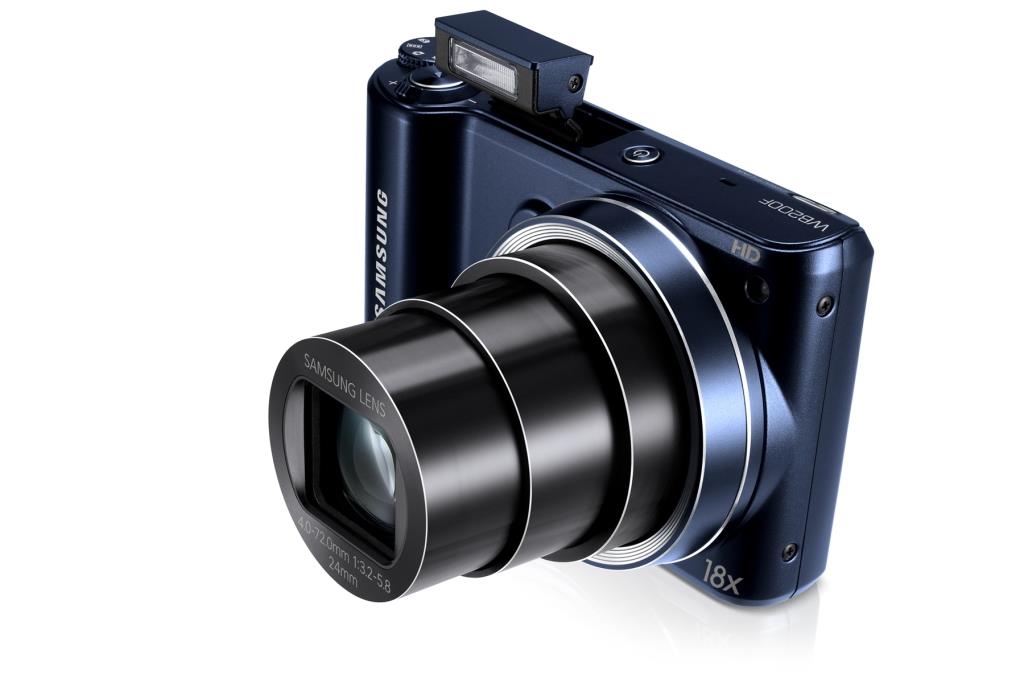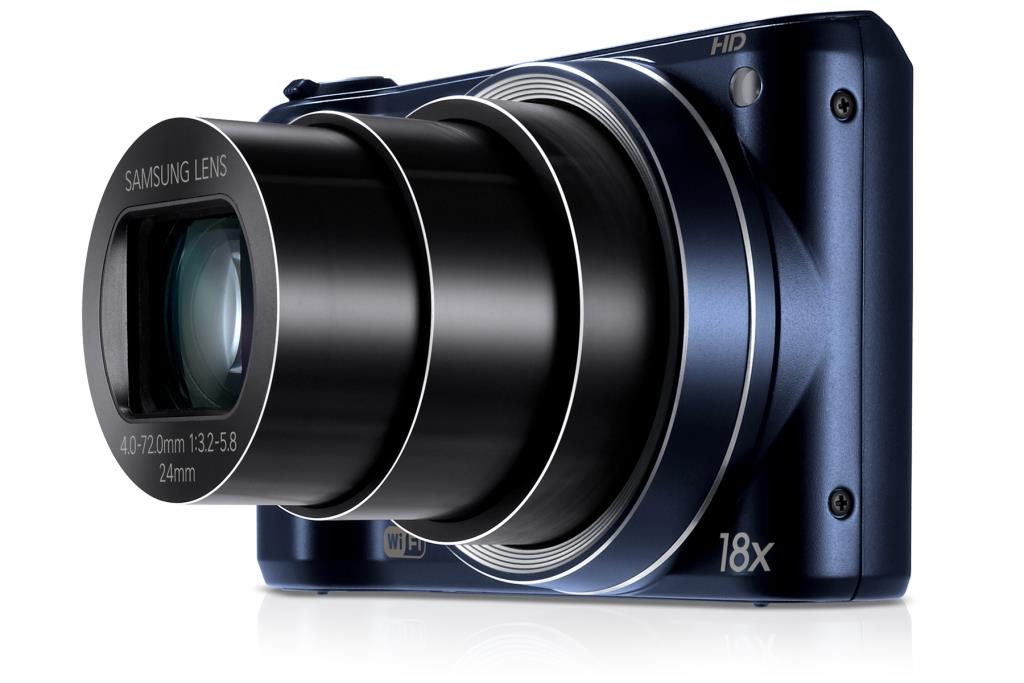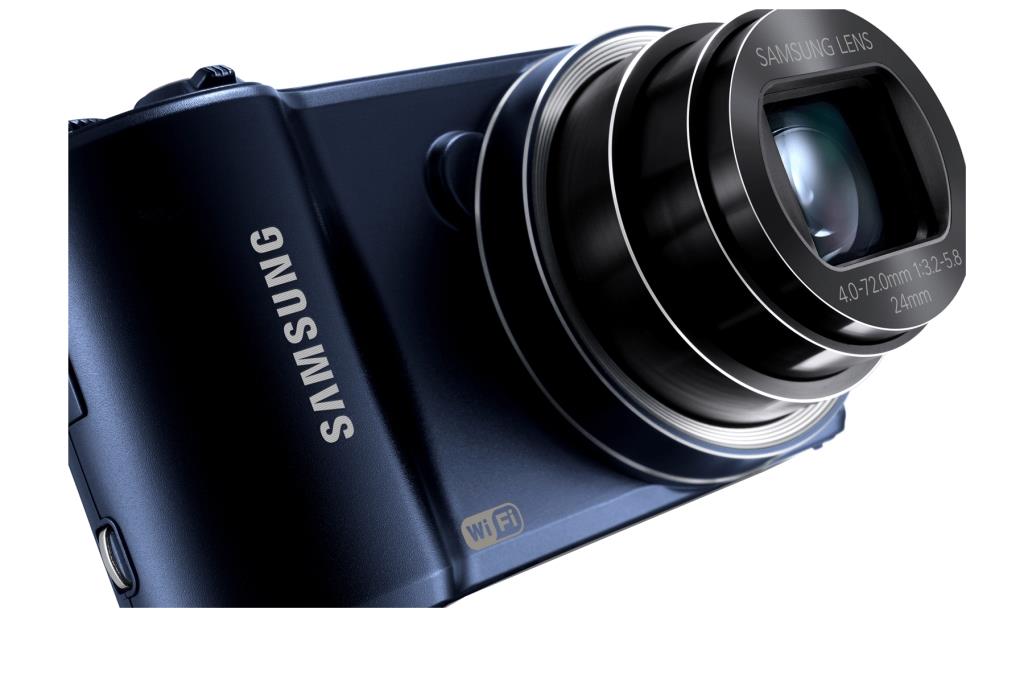 Features
One touch opens a world of connectivity
Wi-Fi Connectivity with DIRECT LINK
Experience the wireless advantages of the SMART CAMERA's Wi-Fi connectivity and truly intelligent features. The dedicated DIRECT LINK hot key helps you quickly connect to Wi-Fi networks, while AutoShare, Social Sharing, Cloud, email, Samsung Link and PC Auto Backup let you share memories with friends and family around the world. Features including, Software Upgrade Notifier, the Samsung SMART CAMERA App, MobileLink and Remote Viewfinder make it easy to connect to your smartphone and tablet.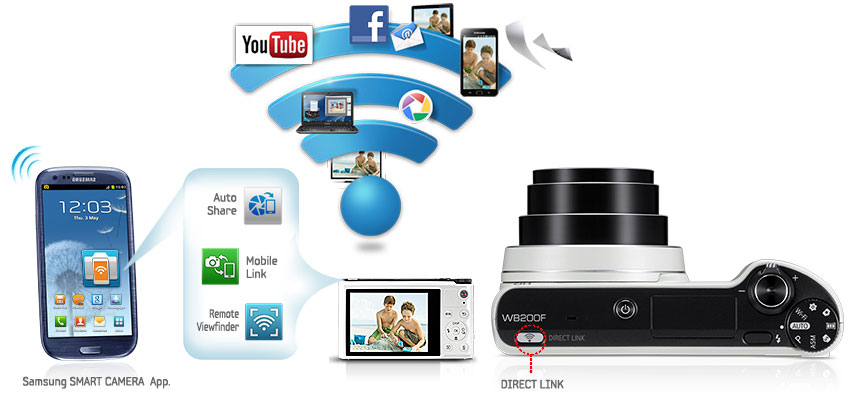 AutoShare :
Save photos to your camera and smartphone as you shoot
Simultaneously send every picture you take to your mobile phone via Wi-Fi connection—to make backing up and sharing your high-quality photos super easy. Set up AutoShare once and the camera saves it as the default setting. AutoShare also GPS tags your photos with your Smart Phone.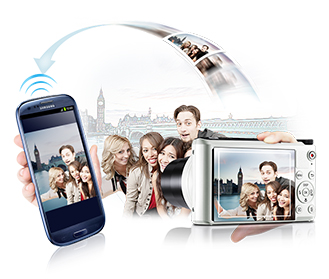 MobileLink

:

Camera, smartphones and tablets - the easiest way to share

Now you can select and send an image or album directly to an Android smartphone, iPhone or tablet with the Samsung MobileLink. You don't even have to send the image as a text message or as an email. With MobileLink, you can control the album on your phone and the changes will be saved to your camera, too.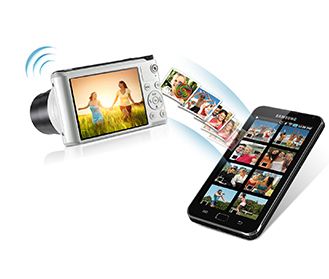 Remote Viewfinder

:

Remotely control your camera from a smartphone

Control your camera by using your smartphone as the viewfinder. Remote Viewfinder lets you preview images, adjust the camera settings, zoom in and out and frame each scene— all from your phone, wirelessly. This feature is available for select smartphones.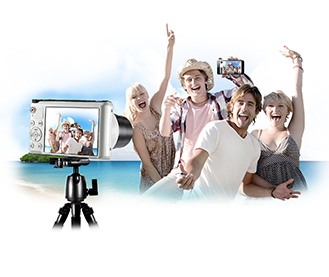 Samsung SMART CAMERA App

:
Connect to your camera faster- one touch, three apps
Download the Samsung SAMRT CAMERA App. which features- Remote Viewfinder, AutoShare, and MobileLink – without having to download each app individually. Rather than launching the apps one at a time on your smartphone, you can open all three apps at once, with the touch of a finger.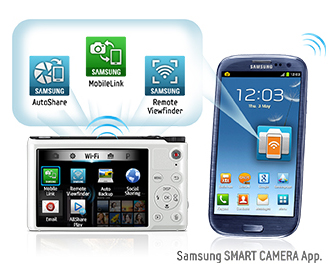 Samsung Link

:
Seamless sharing and play — across all devices
Samsung Link lets you connect to all devices that support Samsung Link. You can wirelessly stream photos and videos from your camera to nearby devices to share with friends and family at once, or simply upload to Web Storage instantly for easy management. Enjoy the freedom of sharing with Samsung Link!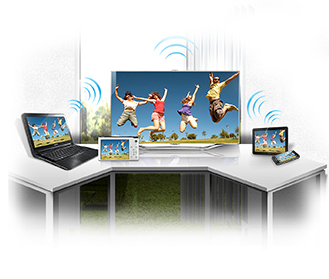 Cloud

:
Never lose your valuable memories
With Cloud, you'll never run out of room in your memory card or lose valuable pictures, even on the go. Wirelessly save images to a cloud service such as Microsoft Skydrive or a regional cloud provider, then view them anytime on your smartphone, tablet or download them to your PC later.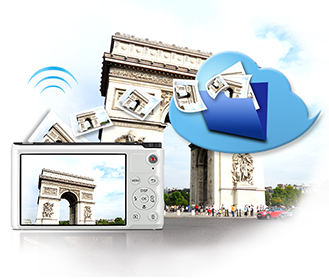 Social Sharing & Emai
You can instantly email or post must-see images and videos to your favourite social networks. Just select and upload wherever you have a Wi-Fi connection, and then add tags and comments. Share with your Blogger followers, or post to Facebook, Picasa or YouTube — and many more social networks.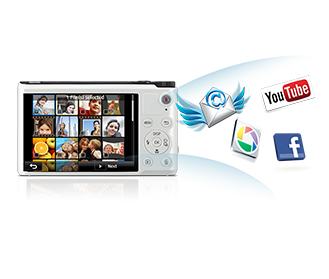 Auto Backup : Shoot once. Save forever.
Wirelessly transfer photos and movies to your PC or Mac. Simply choose AutoBackup and you're all set. All your photos and videos are transferred wirelessly and safely stored on to your computer. Feel free to delete photos from your camera knowing there's a duplicate set on your computer.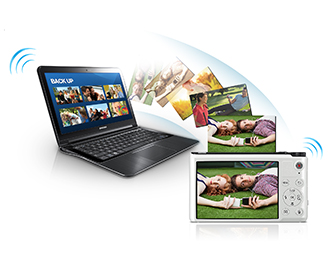 Software Upgrade Notifier : Get firmware notifications pushed to your camera
When a firmware update is available for the Samsung SMART CAMERA and you connect to a Wi-Fi network, a notification window will pop up on the camera's screen. Connect your camera to your PC for the upgrade, and start using the latest features without delay.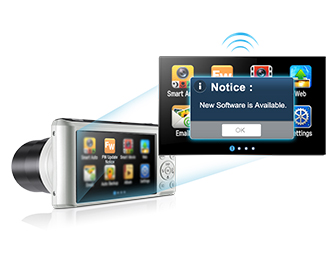 Total control, now more
intuitive
3.0" (75mm) hVGA Hybrid Touch User Interface
Presenting a user interface with twice the advantages. The Hybrid Touch User Interface offers two options: use the 5-way button to quickly move the cursor up, down, left and right to intuitively navigate the menu and make selections on the 3.0" (75mm) hVGA screen. Alternately, when you want to enter text — such as an email address, for when you're sharing photos —simply input the characters on the touch screen, much like you would on a smartphone. Navigating controls and sharing images couldn't be easier.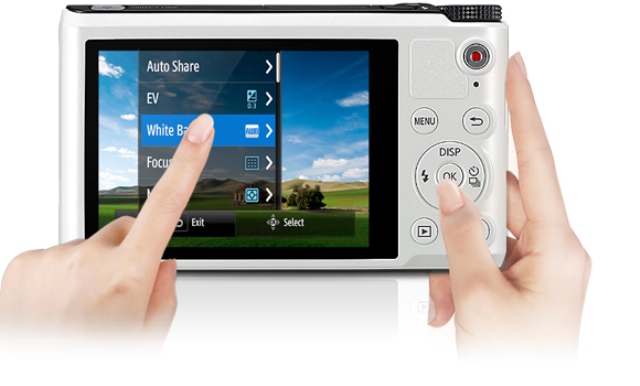 Go far and wide for the perfect shots
24mm, 18x zoom, 14M CCD sensor
Wherever you are, no matter the time of day, take clear, sharply rendered pictures. The 18x Optical Zoom gets you stunning close-ups from far away, while the 24mm wide-angle lens captures sweeping panoramas — even those wider than can been seen with the unaided eye. And when lighting conditions are less than optimal, the sensitive 14M CCD sensor ensures high-quality, low-noise images.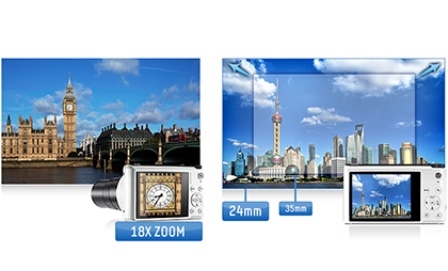 SMART CAMERA with design smarts
Stylish and Classic Design
The quietly beautiful SMART CAMERA re-imagines the classic professional camera and brings it into the digital era. With a slender body, the design highlights its modern sensibilities with flashes of timeless elegance. Even the unobtrusive DIRECT LINK button maintains the sleek build. The impressive wide-angle lens helps entice your subjects to smile, while the pop-up flash surprises and delights.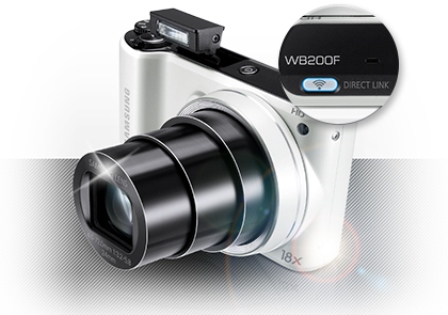 The easiest way to shoot like a pro
Smart Mode
Stop being jealous of the pros with their big cameras, and start taking great shots. A quick tap of Smart Mode and you're set with various special modes. Capture perfect trails of light at night on a busy intersection full of red taillights or instantly capture a high-speed scene with Action Freeze. Let Rich Tone create extraordinarily surrealistic photos with colours that pop and express your artistic side. Just choose the one you want and shoot perfection.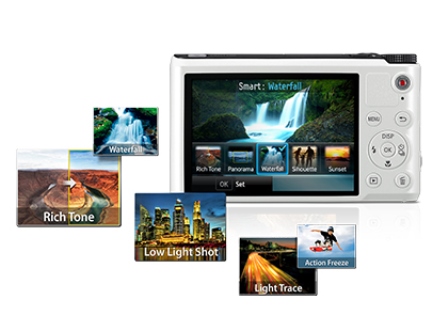 Best Face
Missed it With the Best Face feature that won't happen again. Use it to travel back in time after you've taken a picture to replace faces with the perfect moment. Use it to open eyes, replace a smile, or find that perfect expression. With the combination lightning fast burst shots and facial recognition, you can simply tap a face that's looking the other way, and tap again to replace it with expressions taken moments before the actual shot. It really is magic.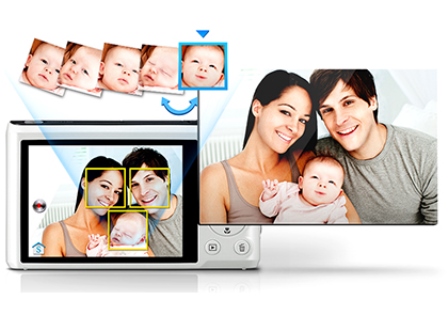 Unboxing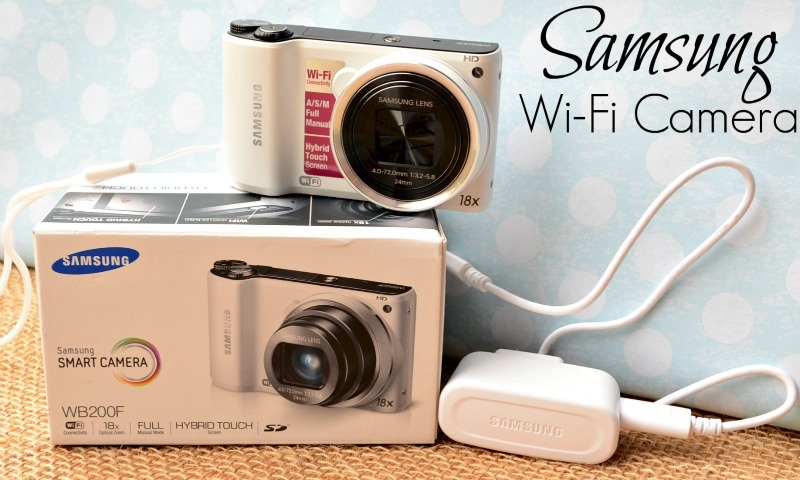 Specifications




Image Sensor
Sensor Type: 1/2.3″ (Approx. 7.76mm) CCD
Effective Pixel: Approx. 14.2 Mega pixels
Total Pixel: Approx. 16.4 Mega pixels

Display
Type: TFT LCD (C-Type Touch)
Size: 75mm (3.0"), 460K dots

Exposure
Program AE, Aperture Priority AE, Shutter Priority AE, Manual Exposure
Multi, Spot, Centre-weighted, Face Detection AE
±2EV (1/3EV steps)
Auto, 80, 100, 200, 400, 800, 1600, 3200

Still Image
* Mode (Dial): 1) Auto 2) Program 3) A / S / M 4) Smart 5) Panorama 6) Magic Plus 7) Settings 8) Wi-Fi
* Auto: Portrait, Night Portrait, Night, Backlight Portrait, Backlight, Landscape, White, Macro, Macro Text, Tripod, Action, Macro Colour, Natural Green, Blue Sky, Sunset, Fireworks, lowlight, spotlight, spotlight macro, spotlight portrait
* Smart: Beauty Face, Action Freeze, Sunset, Landscape, Silhouette, Fireworks, Night, Macro
* Magic Plus1: My Magic Frame, Split Shot, Motion Photo, Photo Filter, Movie Filter, Photo Editor
* Wi-Fi: MobileLink, Remote Viewfinder, SNS & Cloud, email, Auto Backup, Samsung Link
* Drive: Single, Continuous, AEB, Motion Capture
* Self timer: Off, 2s, 10s

Movie Clip
* Smart Movie: Landscape, Blue Sky, Natural Green, Sunset
* Movie Size: 1280 x 720 (30fps), 640 x 480 (30fp), 320 x 240 (30fps), 240 web
* 18x optical zoom (Max. recording time: 20min)
* Voice recording: Sound Alive On / Sound Alive Off / Mute
* Smart Filter: Miniature, Vignetting, Half Tone Dot, Sketch, Fish-eye, Classic, Retro, Palette Effect 1, Palette Effect 2, Palette Effect 3, Palette Effect
Pause during recording and playing, Still Image Capture, Time Trimming

Power
Rechargeable battery: SLB-10A Connector Type: micro USB (5 pin)

System Requirement in General
Power Mac G3 or later Mac OS 10.5 or higher Minimum 256MB RAM 110MB of available hard-disk space USB port CD-ROM drive
PC with processor better than Intel Core 2 Duo 1.66GHz / AMD Athlon x2 Dual-Core 2.2GHz or higher Minimum 512MB RAM (Over 1GB recommended) Windows XP SP2 / Vista / 7 / 8 250MB of available hard-disk space (Over 1GB recommend) USB 2.0 port CD-ROM drive nVIDIA Geforce 7600GT or later / Ati X1600 series or later 1024 x 768 pixels, 16-bit colour display compatible monitor (1280 x 1024, 32-bit colour display recommended) Microsoft DirectX 9.0c or later

Lens
Samsung LENS 18x Zoom Lens f = 4.0 ~ 72mm (35mm film equivalent: 24 ~ 432mm)
F No.: 3.2 (W) ~ 5.8 (T)
18x Optical Zoom
Still Image mode: 1x ~ 5x (Optical * Digital: 90x), Intelli-Zoom: 2x (Optical * itelli :36x)

Focusing
Type: TTL Auto Focus (Centre AF, Multi AF, Tracking AF, Face Detection AF, Touch AF), Manual Focus
Range: Normal: 80cm ~ Infinity (Wide), 350cm ~ Infinity (Tele) Macro: 5cm ~ 80cm (Wide), 180cm ~ 350cm (Tele) Auto Macro: 5cm ~ Infinity (Wide), 180cm ~ Infinity (Tele) Manual: 5cm ~ Infinity (Wide), 180cm ~ Infinity (Tele)

Flash
Mode: Auto, Auto & Red-eye reduction, Fill-in flash, Slow sync, Flash Off, Red-eye fix
Range: Wide: 0.3m ~ 3.08m (ISO Auto), Tele: 0.5m ~ 1.70m (ISO Auto)
Approx. 4s

Image Play
Single image, Thumbnails, Advanced Slide Show, Movie Clip, Smart Album

Storage
Internal memory: Approximately 9.5MB External Memory: SDSC (up to 2GB guaranteed), SDHC (up to 32GB guaranteed), SDXC (up to 64GB guaranteed)
* Still Image: JPEG (DCF), EXIF 2.21
* Movie Clip: MP4 (Video: MPEG4, AVC / H.264, Audio: AAC)
14M: 4320 x 3240 12MP: 4320 x 2880 10MW: 4320 x 2432 10M: 3648 x 2736 8M (1:1): 2832 x 2832 5M: 2592 x 1944 3M: 1984 x 1488 2MW: 1920 x 1080 1M: 1024 x 768

Physical Specification
106.05 x 61.65 x 21.65 (32.6) mm
184g (without battery and memory card media)
0 ~ 40°C
5 ~ 85%

Wireless
* Wi-Fi Connectivity - MobileLink, Remote Viewfinder, SNS & Cloud, E-mail, Auto Backup, Samsung Link - S / W Upgrade Notifier, AutoShare
* Samsung Link: Nearby Device, Web Storage
* SNS & Cloud - Global: Facebook, YouTube, Picasa, SkyDrive - China: Weibo, RenRen, Poco, SkyDrive - Hongkong: Facebook, YouTube, Picasa, Weibo, RenRen, Poco, SkyDrive - Korea: Facebook, YouTube, Picasa, SkyDrive
* S / W Upgrade Notifier: Supported in Wi-Fi mode, and only for notification
* facebook, weibo, email: Supporting to add comment