Product Description
Sinbo Thermopot SK-2395 Description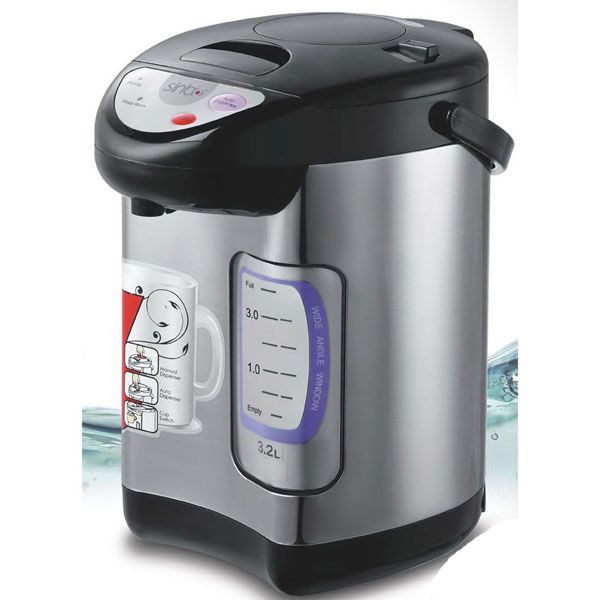 DESCRIPTION:
Thermo combines kettle and thermos. Works very simple and fast. After boiling, the water is supported by a certain temperature , allowing you to spend less than a minute to reheat the water.
Thermo Sinbo SK 23, 95 in contrast to an ordinary kettle is on b it to 3.2 liters, allowing a single boiling water about 1 3 people.
Power consumption Thermo is 7 3 0 W, which is significantly lower than that of the kettle.
Thermo Sinbo SK 239 5 is very convenient for use in offices, small cafes, a large family.
Thermo easy to use enough water to fill and submit. Even if You suddenly turned off the light, thanks to an air pump, you can easily pour the hot water, because the water temperature in the Thermo remains at 95-98 degrees for five to six hours after boiling.
Stylish design and ergonomic shape Thermo Sinbo SK 239 5 suit for any kitchen.
Thermo equipped with an overhead handle and easy to transport, it is always possible to get to the cottage or camp site.
care with no extra effort or special tools, building a wipe with a damp sponge, and thanks to a large heating surface it is a minimal amount of scale that can be easily removed using citric acid.
Customer Review

Product Reviews
Product is Coming Soon Or Out of Stock