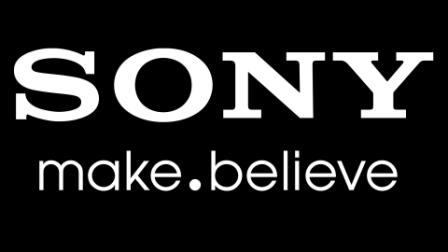 Presenting the Sony Cyber-Shot DSC-W830 Compact Camera with 8x Optical Zoom. The Sony Cyber-Shot DSC-W830 features a 20.1 MP Super HAD CCD Image Sensor, 8x Optical Zoom, a 2.7" LCD Screen , Shoot videos in 720p HD Movie Mode, Picture and Beauty Effects, Advanced Flash, iAuto Mode, 360 degree Sweep Panorama Mode, Face Detection and Smile Shutter technologies and an in-camera guide to help navigate features.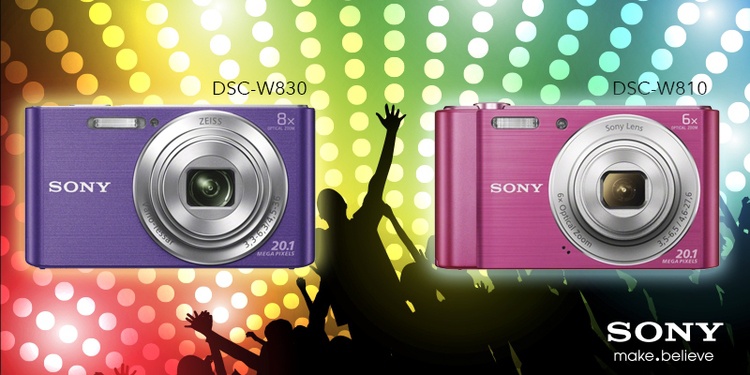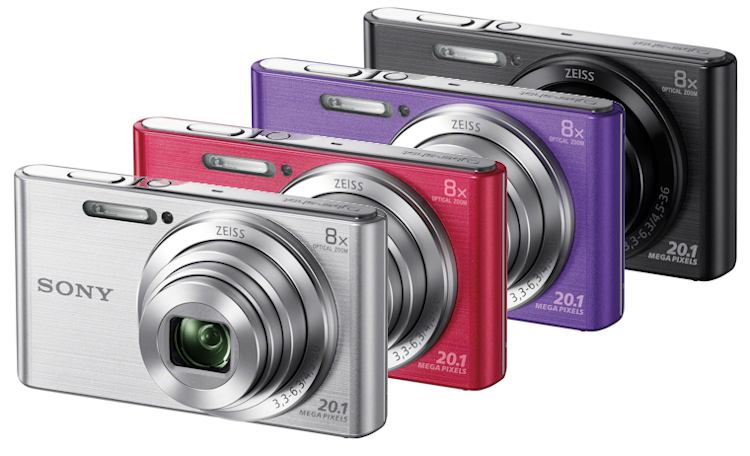 Design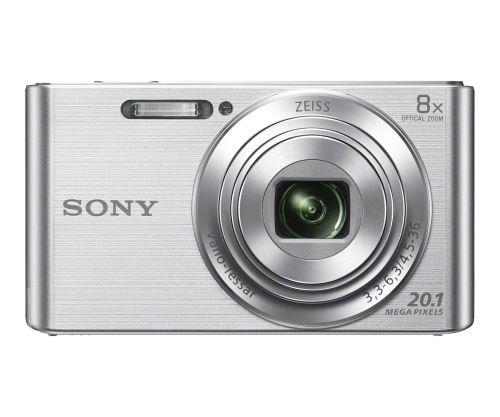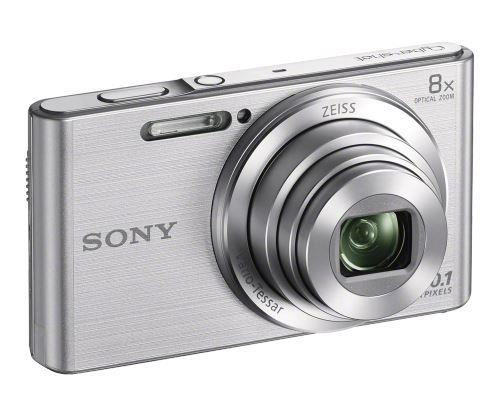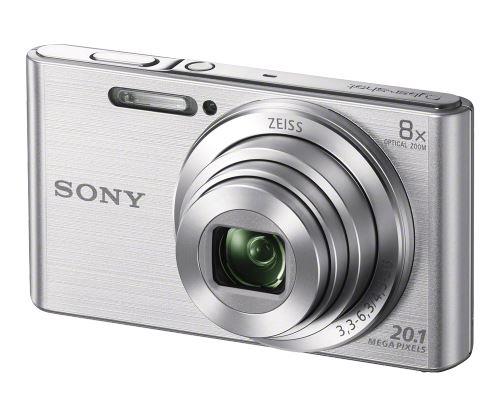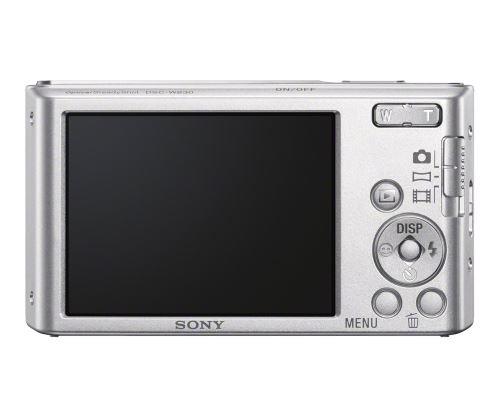 Features
It's all in the Detail
Effortlessly capture the beauty in every scene with the W830 Cyber-Shot. With the 20.1 MP Super HAD CCD image sensor, capture high-resolution images with superb contrast and clarity down to the finest detail. More pixels allow you to enlarge, zoom in and crop your pictures without jeopardizing the quality. And with the Professional-Grade Carl Zeiss Lens and a 8x Optical Zoom, you can now zero in on distant details for crisp clear close-ups which make the W830 Cyber-shot perfect for travel photos and sporting events.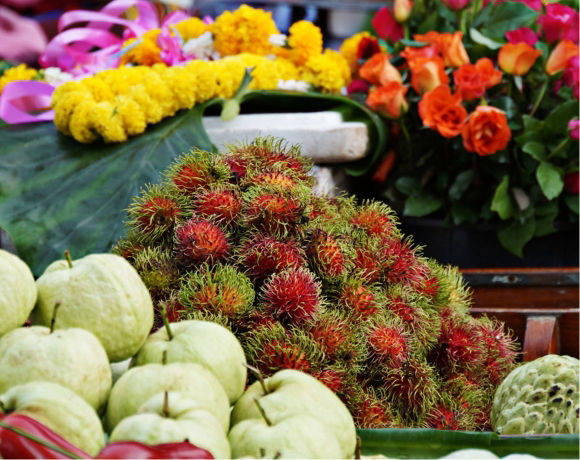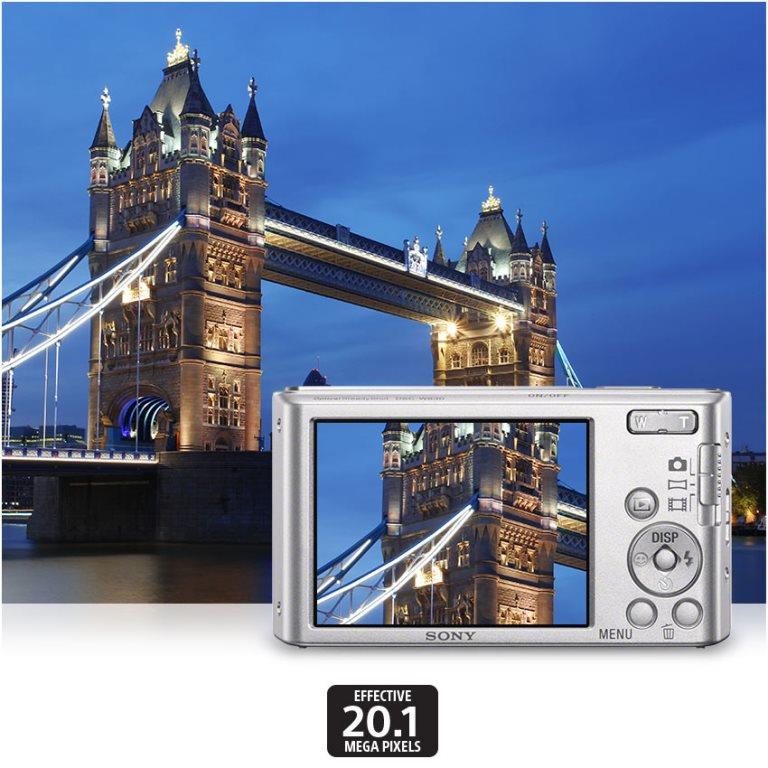 Pull the World Closer
Zoom in with the powerful 8x optical zoom of the W830 and capture the scene in crystal-clear clarity using a ZEISS lens. Get closer to the action with the all new Sony W830 Cyber-Shot.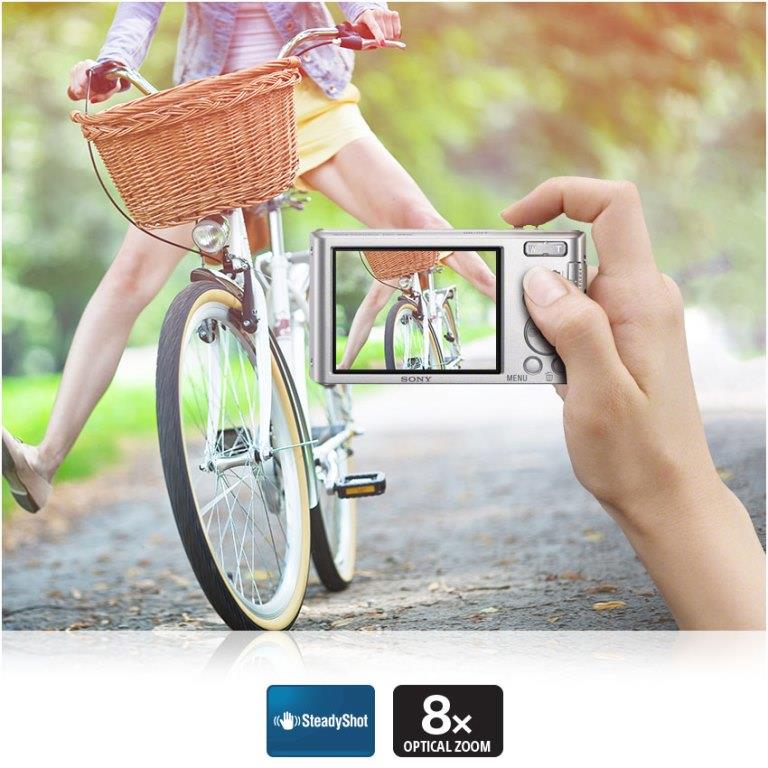 Shoot and Share HD Movies
Hit the dedicated Movie Button to shoot smooth 720p HD Video Clips, and then play them back instantly to re-live the moment with your loved ones. Furthermore, these HD videos are recorded at 30 frames per second allowing for a smooth and high-quality video clip. Experience your cherished moments in HD with the Sony W830 Cyber-Shot.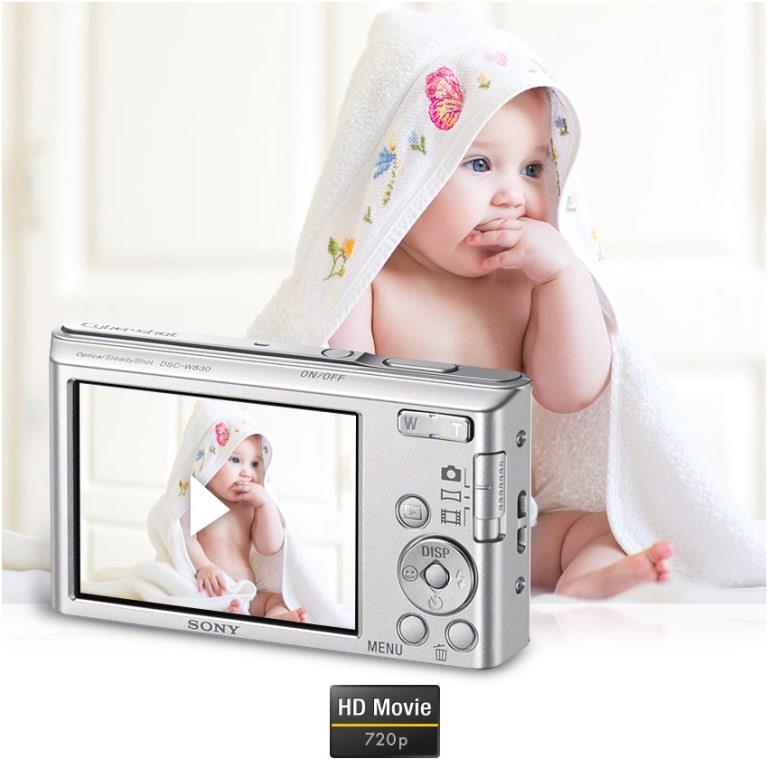 Say Goodbye to Blur
Don't let a not-so-steady hand prevent you from capturing your perfect moment. The Optical SteadyShot image stabilization with Active Mode compensates for camera shake by countering camera movements in both horizontal and vertical directions. The end result : Sharp, clear and Blur-free videos and pictures. Get the perfect picture every time and capture videos in stunning clarity even while walking.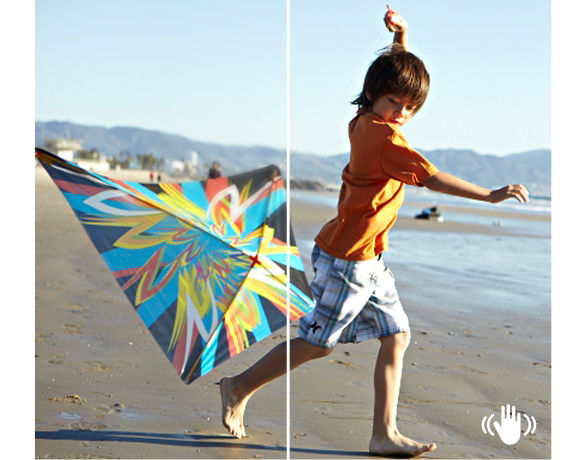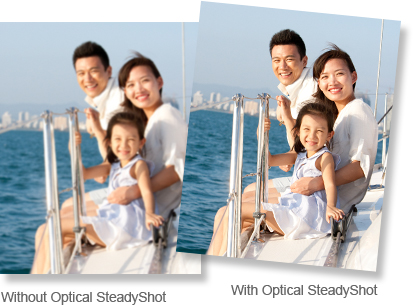 Intelligent Auto
The Intelligent Auto mode on the Sony W830 Cyber-Shot automatically adjusts the camera settings to suit your surroundings. Now you get to enjoy fast, beautifully exposed results without going into the hassle of manual controls.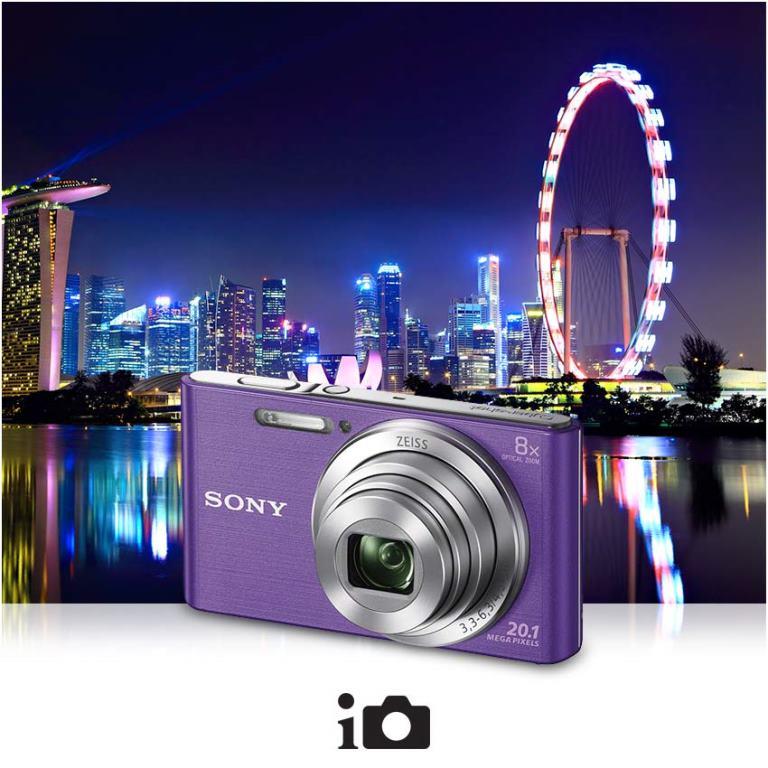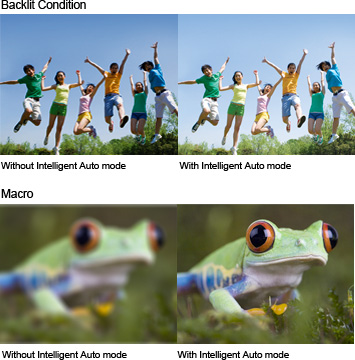 Effortless Photo Editing
With the Beauty Effect mode, you can easily edit or retouch images on the go in order to improve the overall finish of your snaps and make your portrait of friends look fresh and clear. You can do the same with Sweep Panorama Shots even. Enjoy clever editiing tools with the all new Sony W830 Cyber-Shot.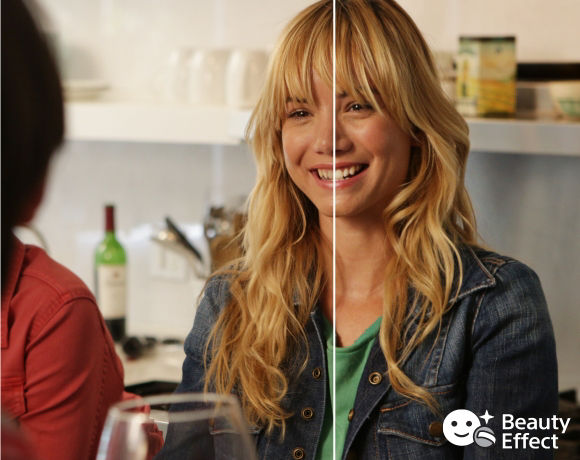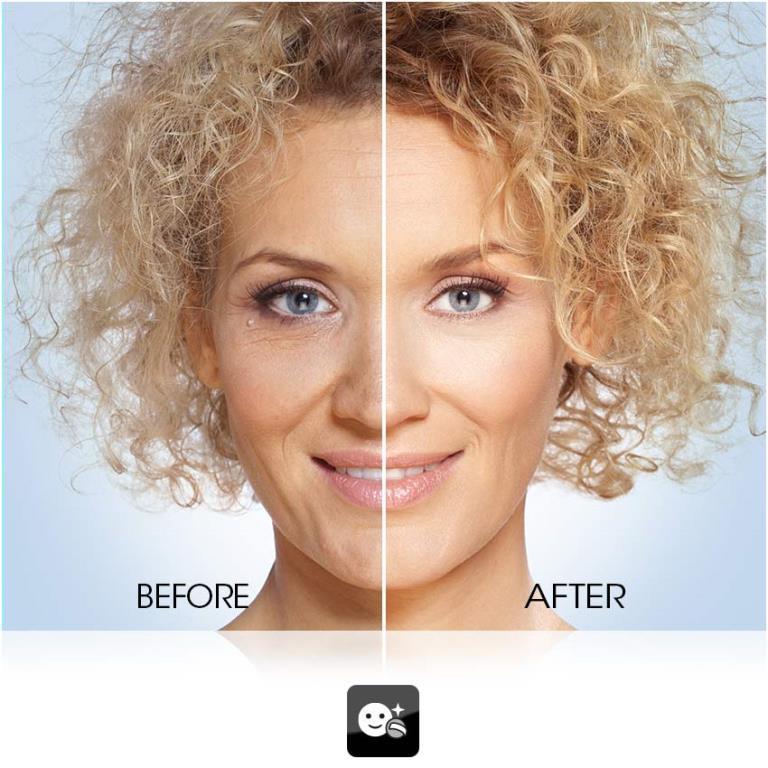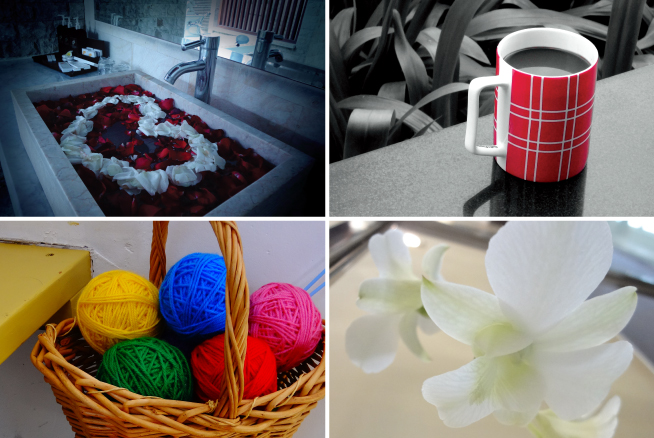 360 degree Sweep Panorama
See the bigger picture with the 360 degree Sweep Panorama feature on the Sony W830 Cyber-Shot. Simply, hit the button and then sweep side-to-side or up and down. The camera automatically stitches together a high burst of frames to create full panorama shots that capture an entire scene.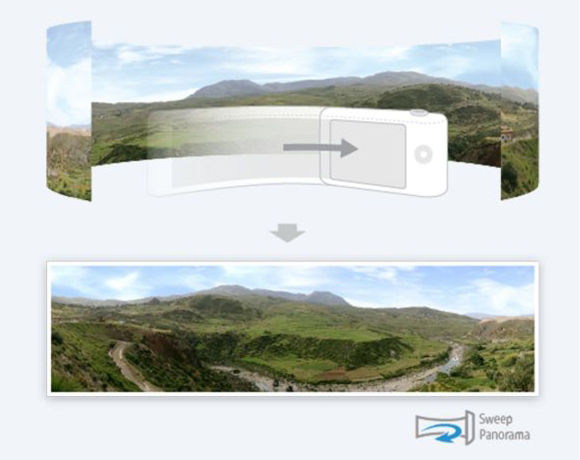 Advanced Flash
Illuminate everything with the advanced flash feature on the Sony W830 Cyber-Shot. Never again will dimly-lit rooms or dark environments be a cause of frustration. The Sony W830 Cyber-Shot with its advanced flash, works harder to light up the entire scene and not just the subject closer to the camera. It's perfect for large group shots and ensures that everyone comes out light, bright and beautiful.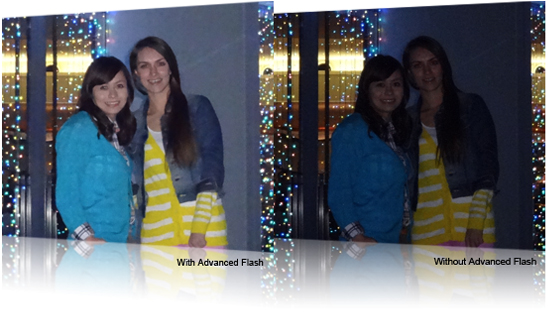 What's in the Box
Specifications

Image Sensor