Product Description
Microsoft Surface Pro 2 - 256GB - Dark Titanium
Presenting the heart of a laptop in a body of a tablet, the Microsoft Surface Pro 2. The Microsoft Surface Pro 2 features a 10.6" Full HD IPS LCD display, an i5-4200U processor, 4GB of Ram ,an Intel HD Graphics 4400 GPU, 128 GB of internal space, a Surface Pen (included) and runs on the all new Windows 8.1 Pro. Surface Pro 2, designed for the power user who doesn't want to stand still.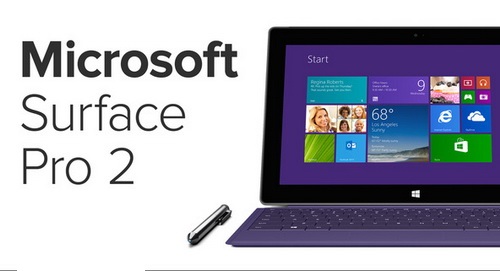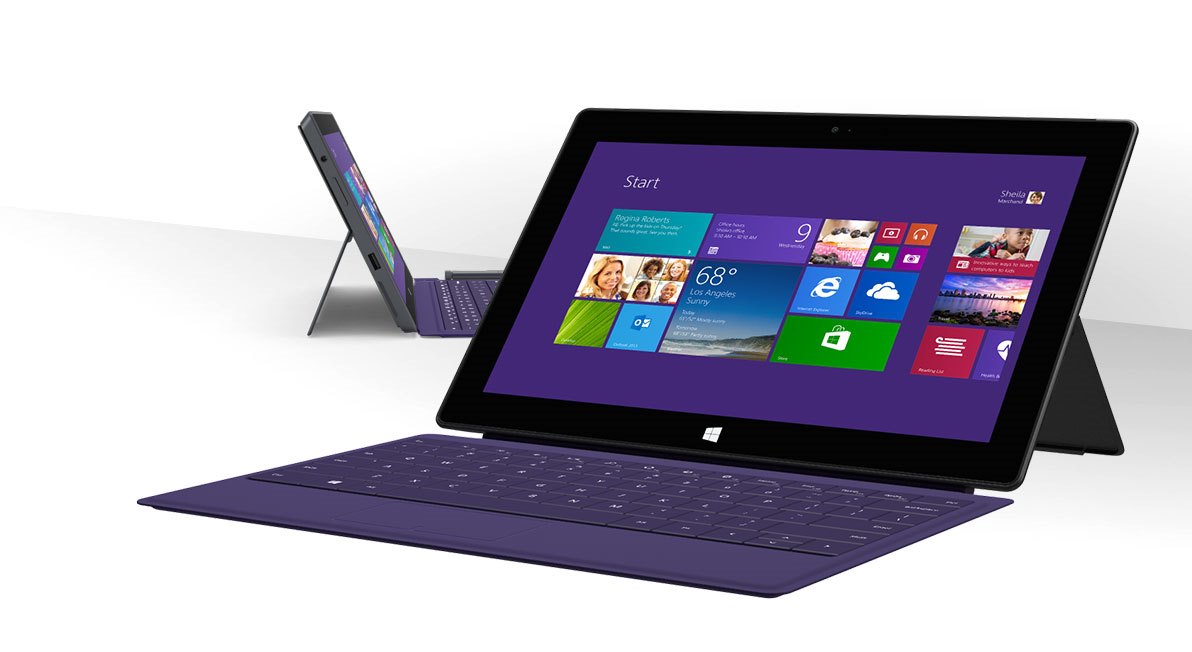 Design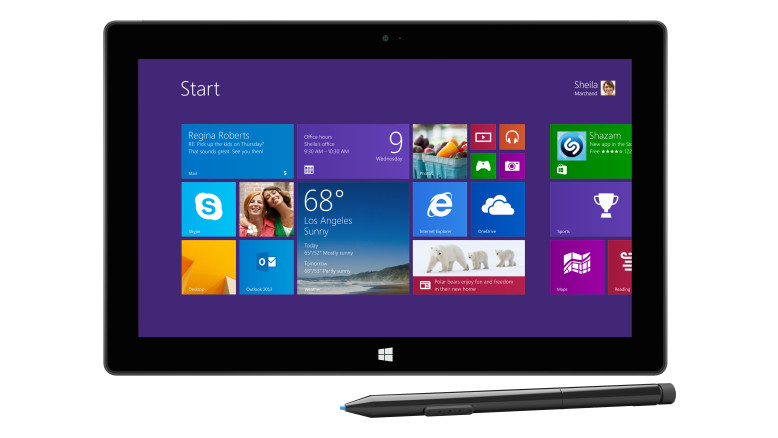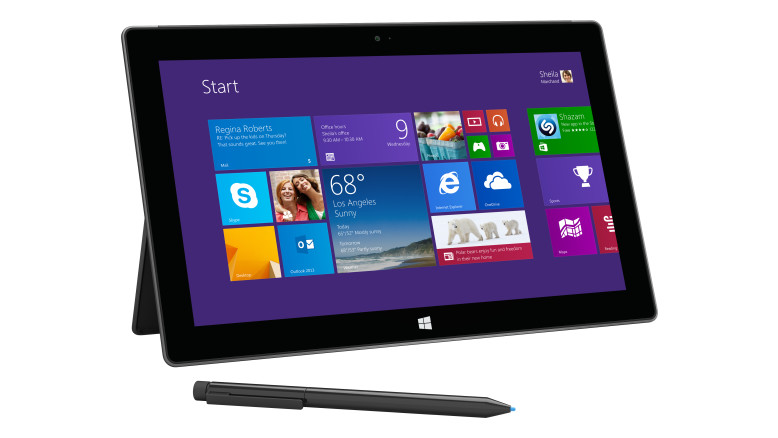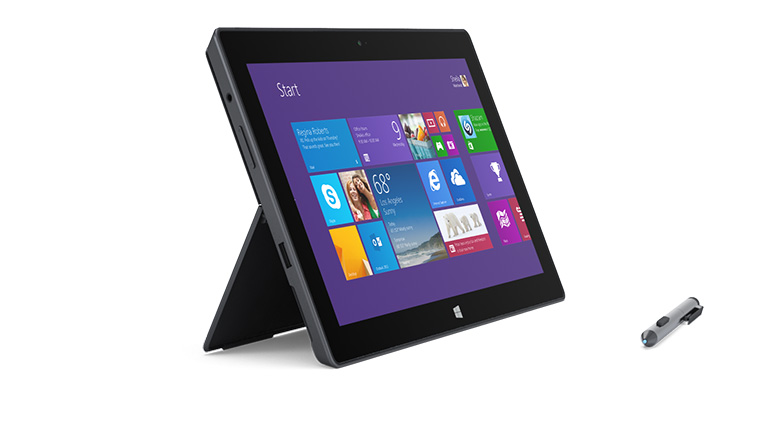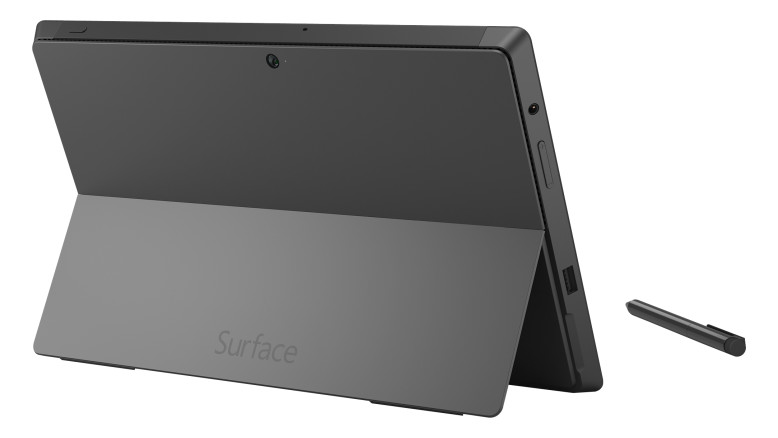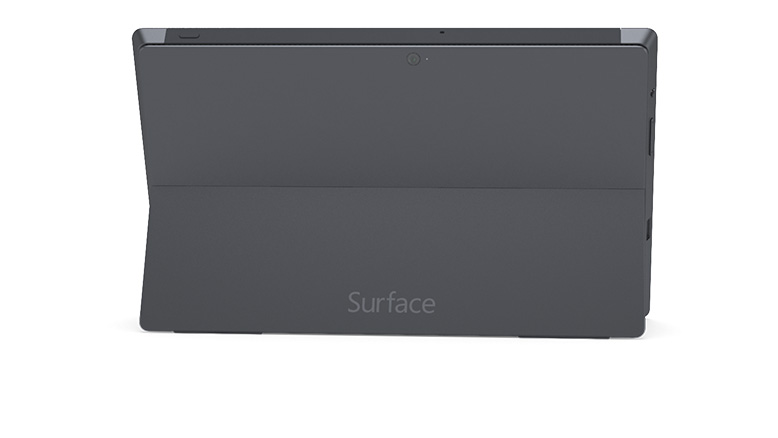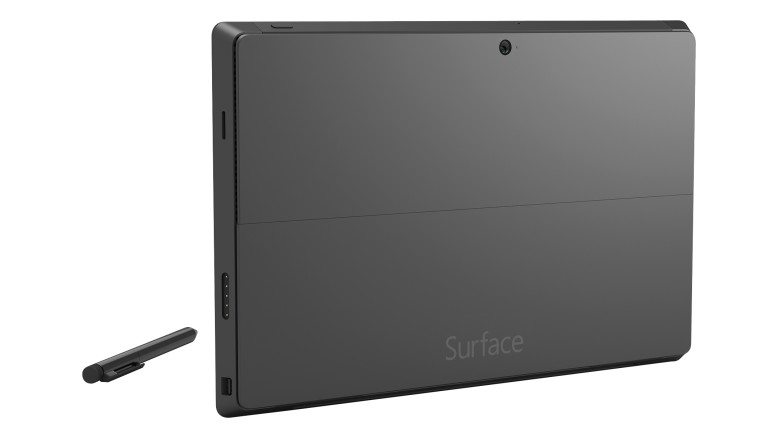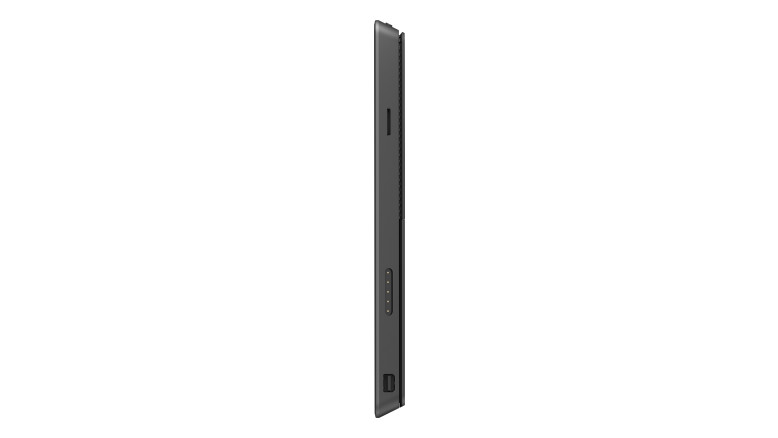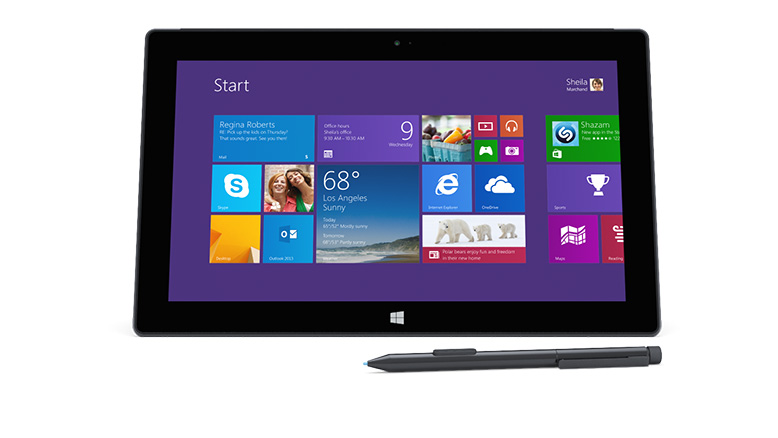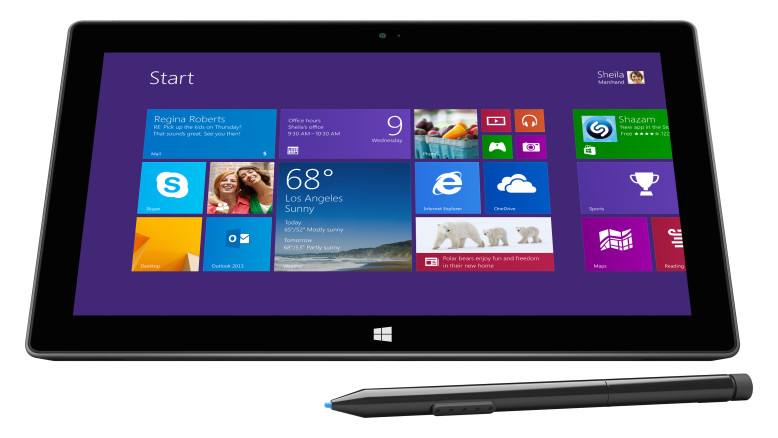 Features
Pro. Form.
Touch that's fast and precise
With a next-gen Intel Core i5 processor providing incredibly fast performance and longer battery life, Surface Pro 2 is the tablet that can replace your laptop.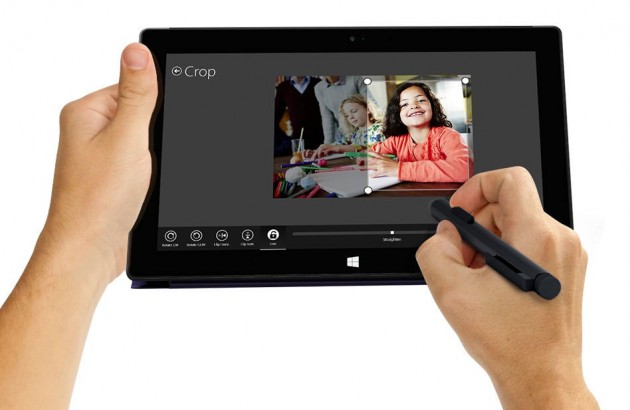 Professional. Charm.
Covers with Office shortcut
keys
With dual purpose Typing Covers1 that let you work the way you want, Surface Pro 2 is the ultimate business tool. The Surface Pro Pen (included) lets you write, mark up presentations, and e-sign documents.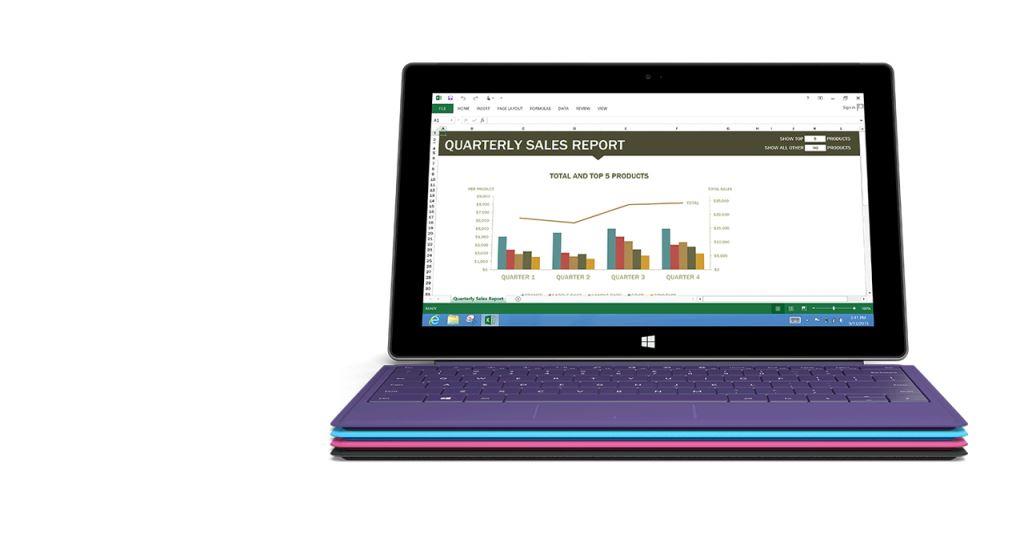 Connect. More.
Ports that let you do more
Surface Pro 2 includes the ports you need to connect accessories and peripherals, and easily share and transfer content. Includes a full-size USB 3.0 port, mini DisplayPort, and microSD card reader.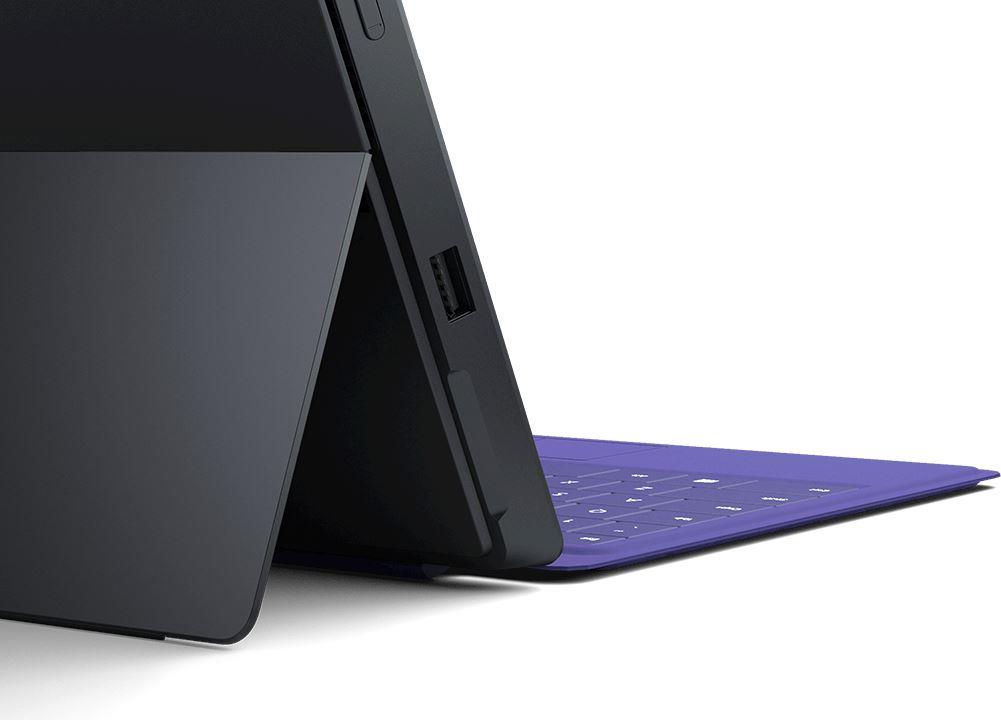 New. View.
Dual-angle Kickstand
Surface Pro 2 goes from tablet to laptop and back in a snap. The Kickstand now features two positions—the perfect angles for working with Surface on your desk or on your lap.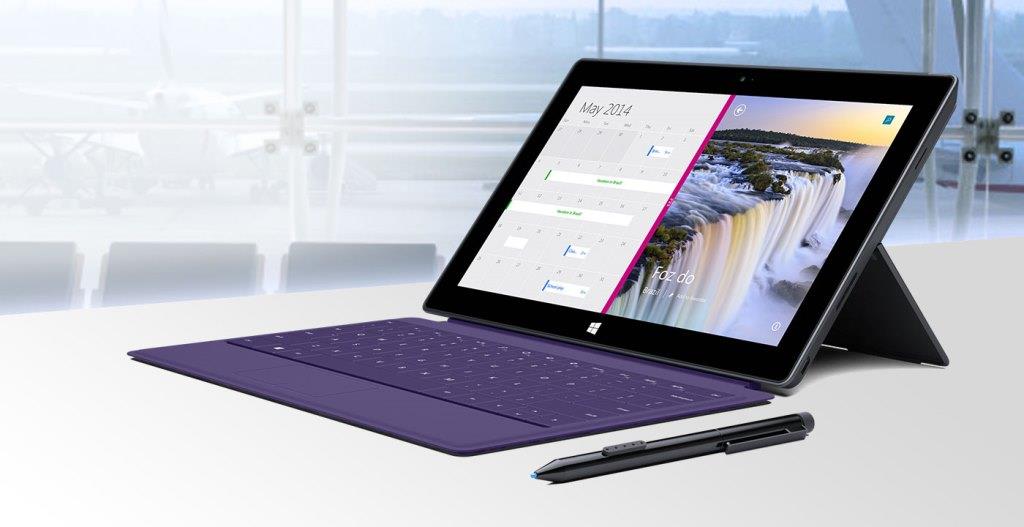 Snappy. Apps.
Fast apps that run side-by-side
Windows 8.1 runs beautifully on Surface Pro 2. Multitask with side-by-side apps, even when you're using an app and a program on Windows desktop. There's virtually no limit to how many apps you can run simultaneously.

Free SkyDrive storage
Get 200GB of SkyDrive storage for 2 years with purchase.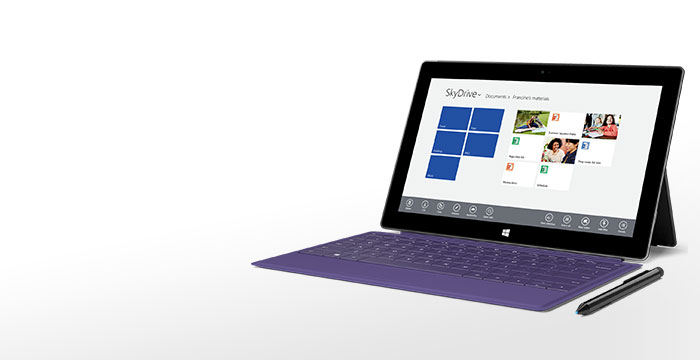 Free Skype calling
Free voice calling to land lines in over 60 countries and Skype WiFi for 1 year with purchase.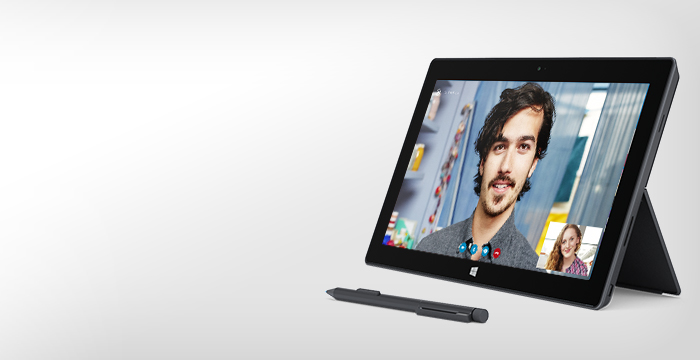 Accessorize your Surface Pro 2
Fresh. Familiar.
Typing at the speed of light
Same super-thin, lightweight design of the original Type Cover, but now backlit and available in more colors. With a QWERTY keyboard, a full row of Function keys (F1-F12), shortcut keys, media controls, and touchpad.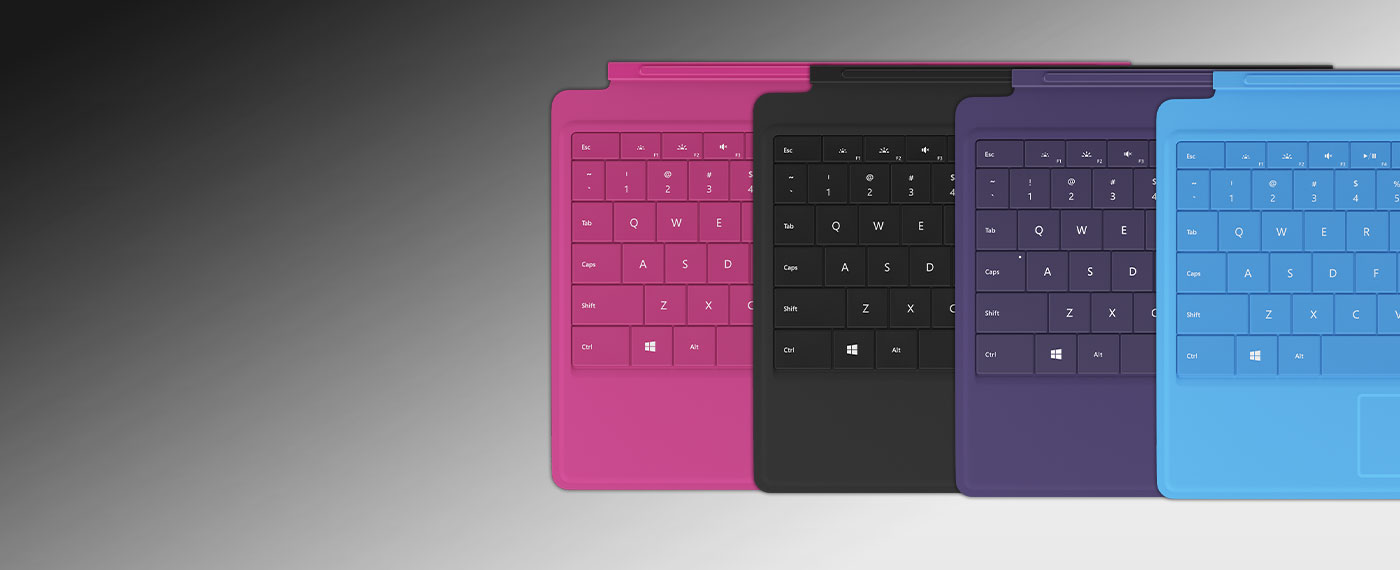 Dock. Go.
From road warrior to desktop master
Instantly connect Surface Pro to all of your favorite accessories—an external monitor, Ethernet, speakers, full-size keyboard, printers, and other peripherals. It's like going from tablet to desktop in an instant.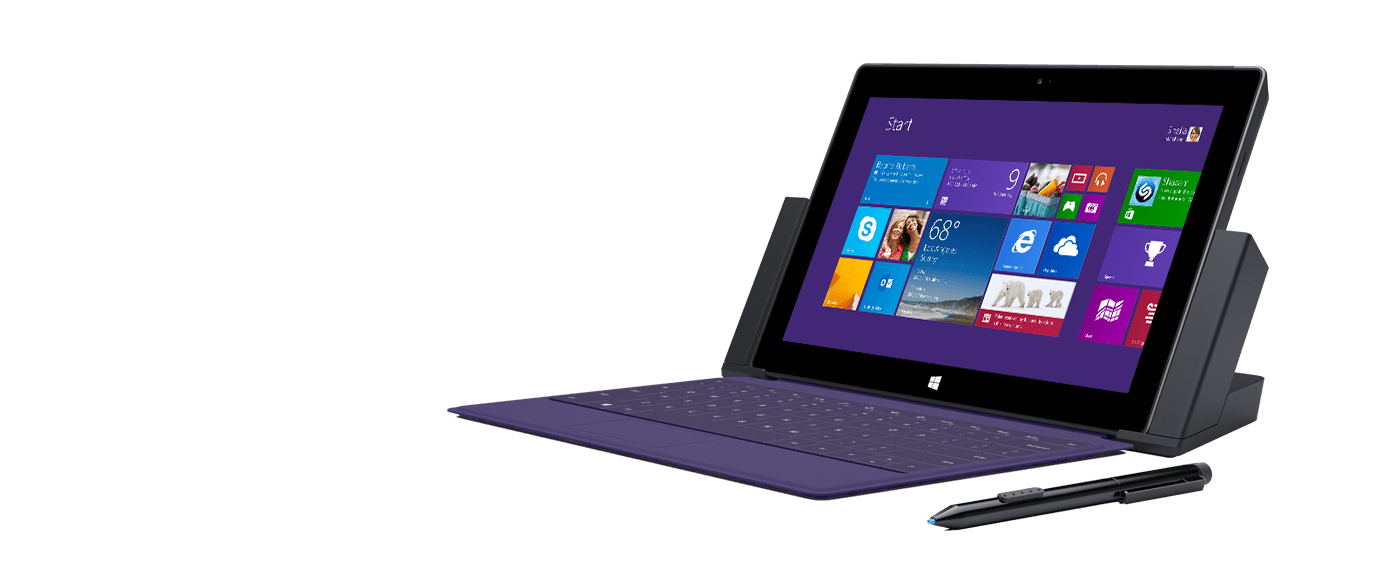 Extra. Mileage.
Charge while you drive
Charge your Surface and a USB accessory while you're on the go. Stuck in traffic between meetings? Give your Surface a charging boost. Plugs into most vehicle power ports.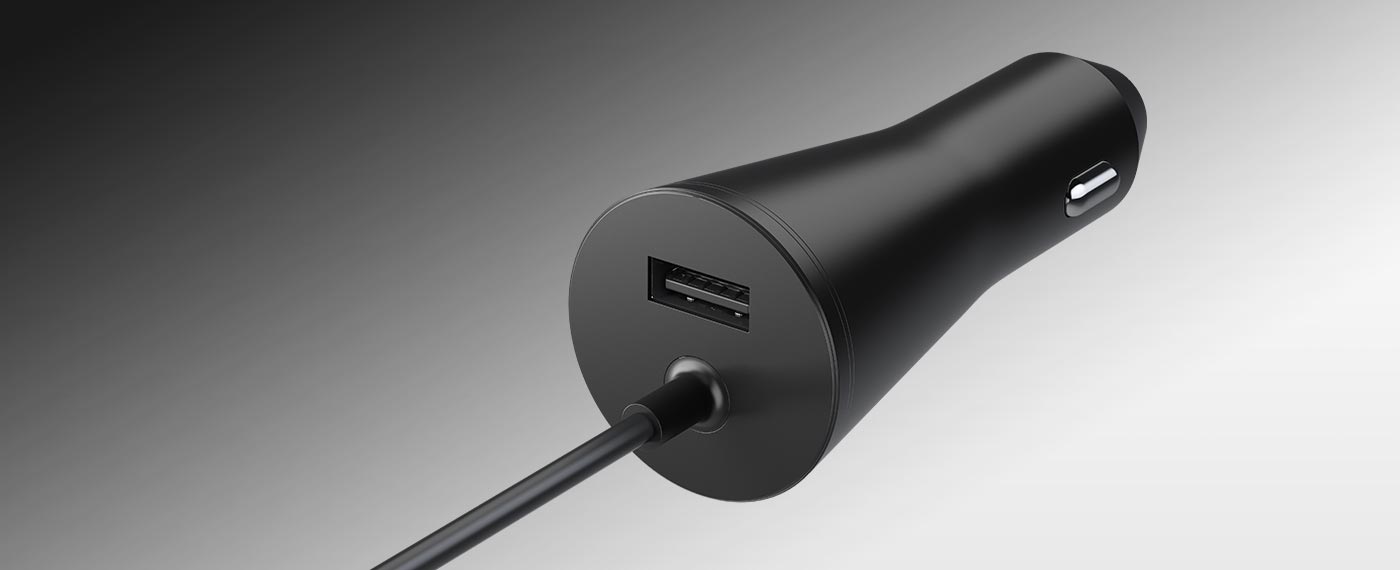 Type. Away.
Type on Surface from a distance
Wirelessly connect a Typing Cover to your Surface. Type from across the room while your Surface is plugged into a projector or TV, or lean back in your chair and type on your lap while Surface sits on your desk.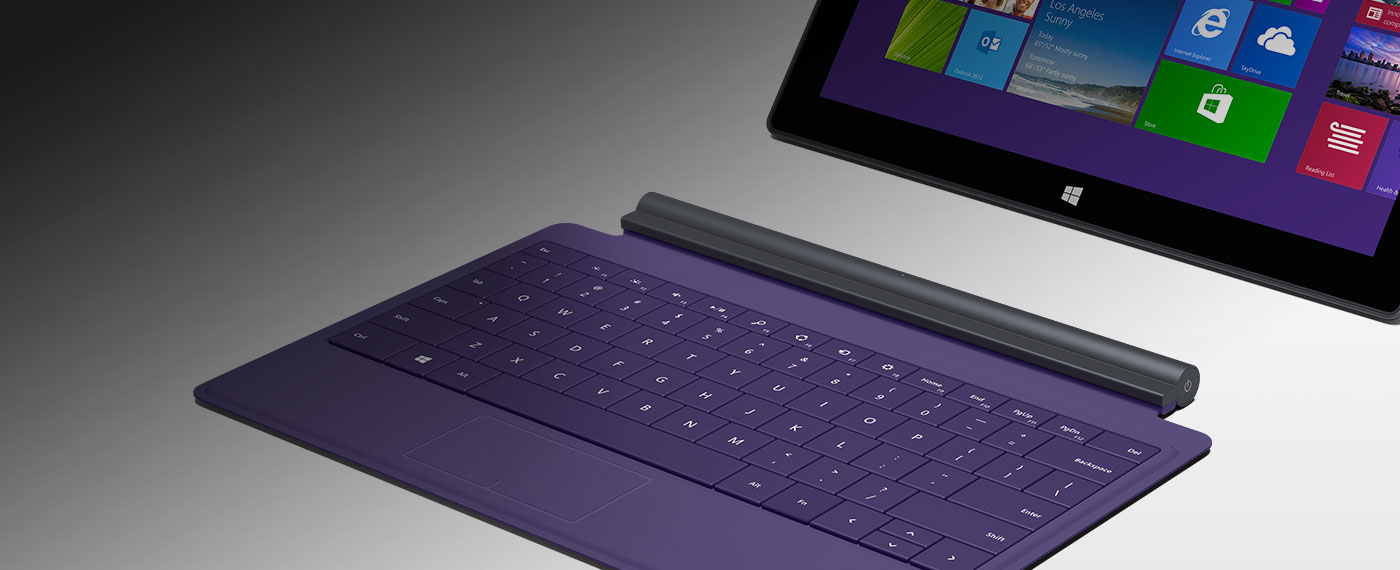 Unboxing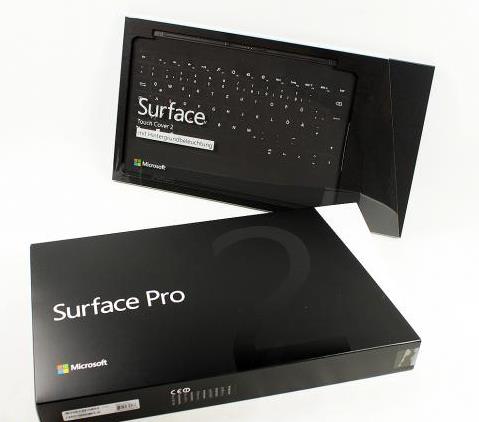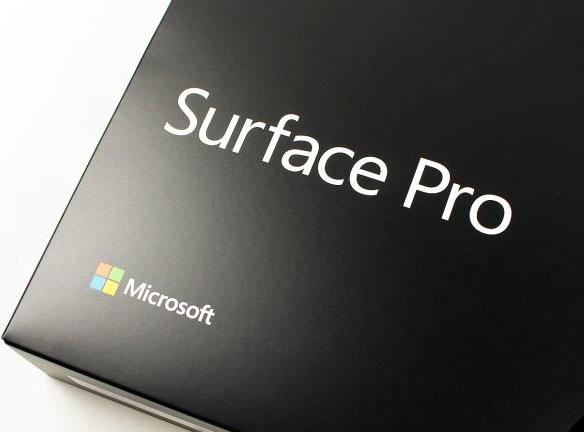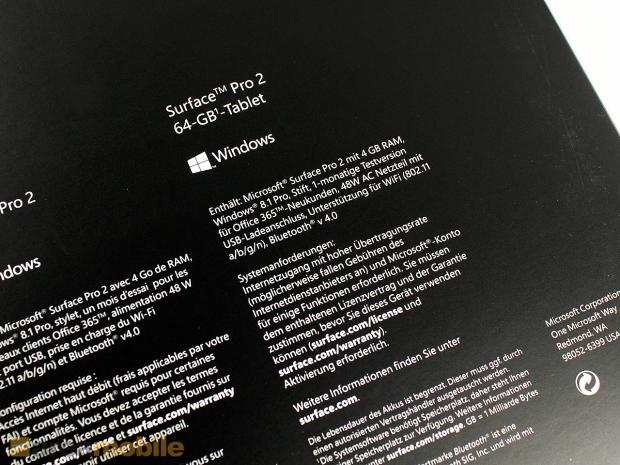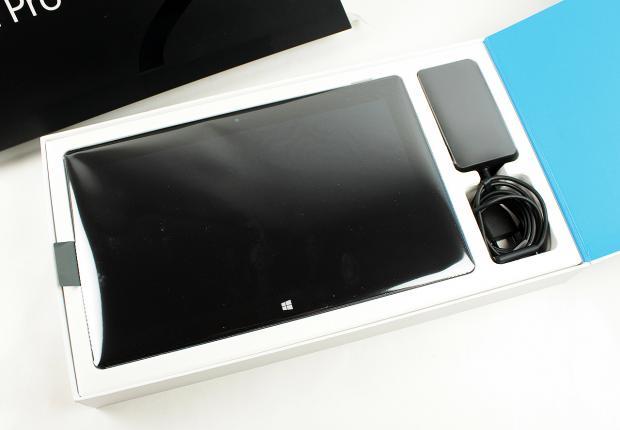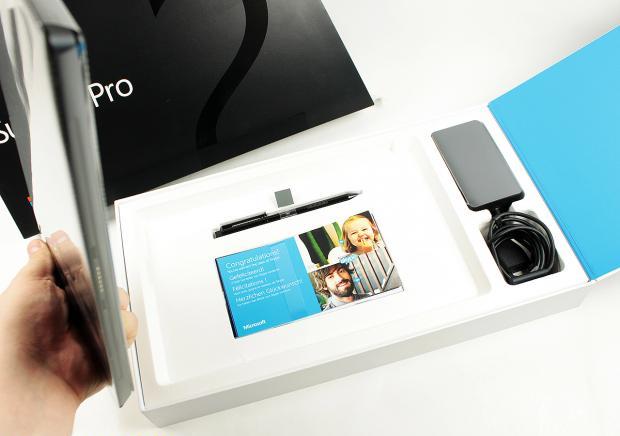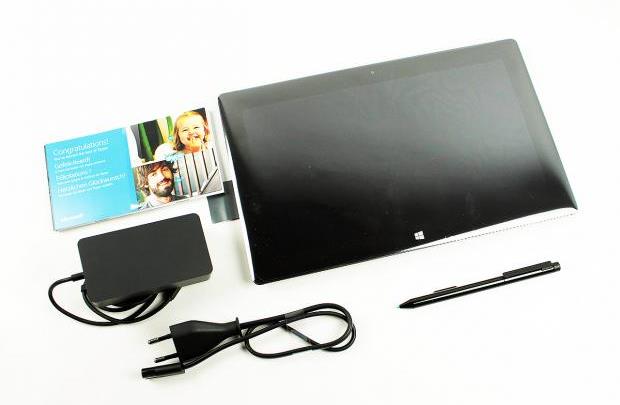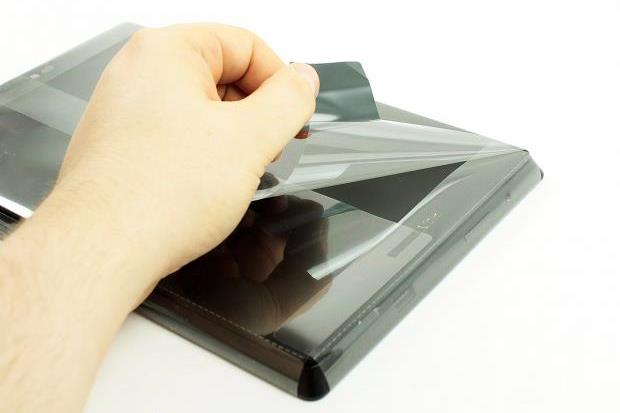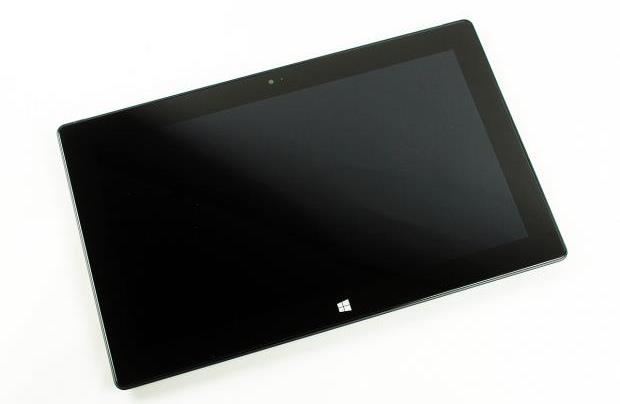 Product Features
10.6" widescreen with 1920 x 1080 resolution
This high-resolution screen is ideal for Web browsing, studying, reading and streaming HD content.
Microsoft Windows 8.1 Pro operating system
Full laptop capability in the size of a tablet. Run your existing desktop programs, download apps from the Windows Store and share files in the cloud for easy access anywhere you go.
256GB internal storage plus microSD slot
Generous amount of storage space for software, apps, documents, photos, videos and more. Expand storage with a microSD card (sold separately).
Dual-core processor
Delivers responsive performance, smooth-streaming video and fast access to the Web and e-mail.
Supports the full Microsoft Office experience
Get more done with support for full versions of Outlook, Word, Excel and more. Office applications sold separately. Includes 1-month free trial of Office 365 for new customers.
Dual cameras for photos and face-to-face chat
720p HD front and rear cameras.
Powerful connectivity with USB 3.0
Share files, connect accessories and display content on the big screen with a full-size USB port.
Sync contacts, music, videos and more
Share files, apps and content between Windows devices for quick access to work or entertainment on any size screen.
Draw and write directly on the screen
Use the Surface Pro Pen to jot down notes and sketches; then share your ideas digitally with friends, classmates or coworkers.