Product Description
Targus PA400B - DEFCON® 1 Ultra Laptop Security System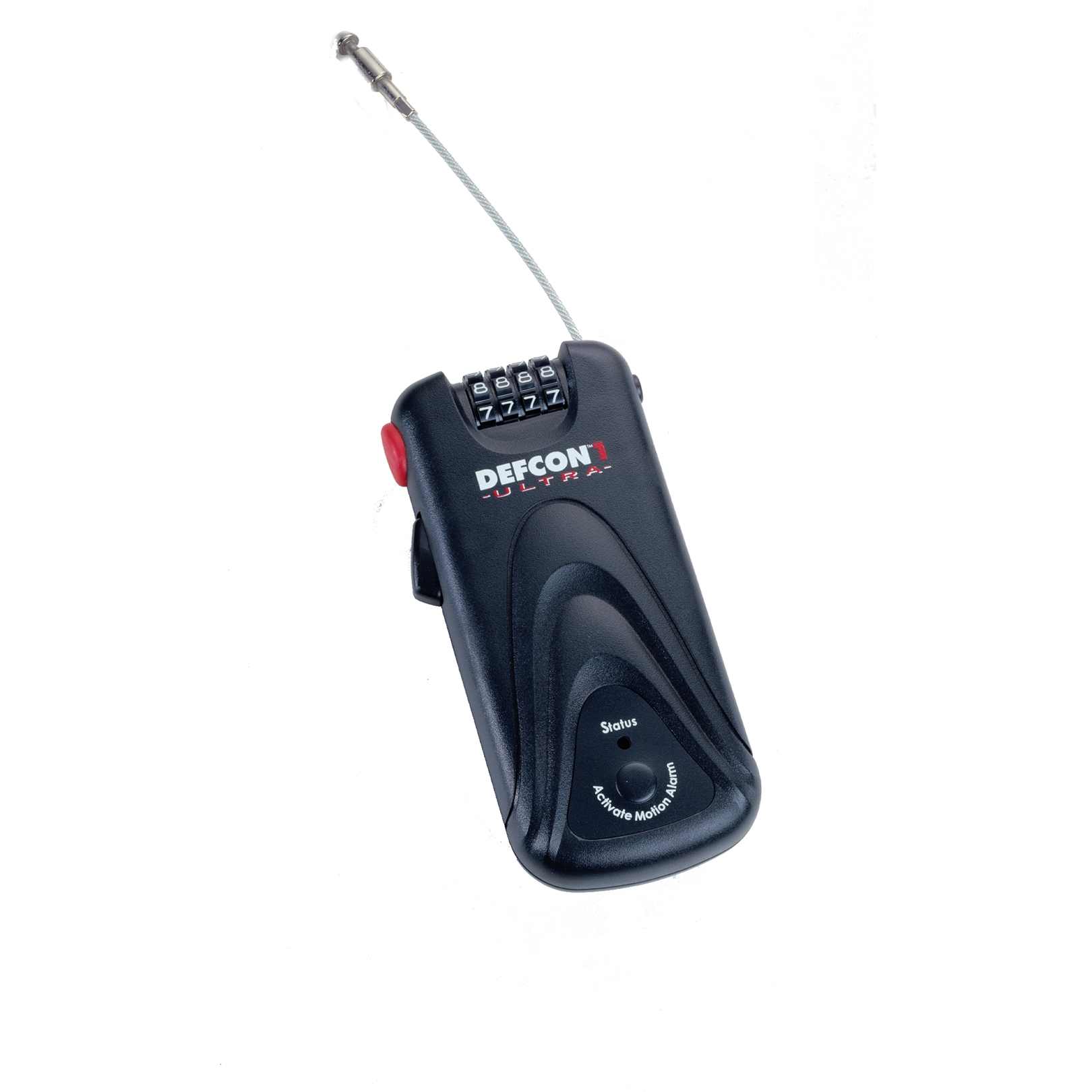 The fastest growing fear among mobile professionals today is laptop theft - help protect your laptop with the Targus DEFCON 1 Ultra. You can now relax in airports, restaurants, and other public places with the DEFCON® 1 on guard. This system combines a stainless steel cable, motion sensor technology, and a 95dB alarm to create a combination locking alarm system that easily attaches to your laptop or carrying case in any setting.
The DEFCON 1 Ultra features a four-digit re-settable combination lock with up to 10,000 unique combinations. A second level of security is provided by the high decibel alarm that is triggered if the cable is severed or the motion sensor is activated.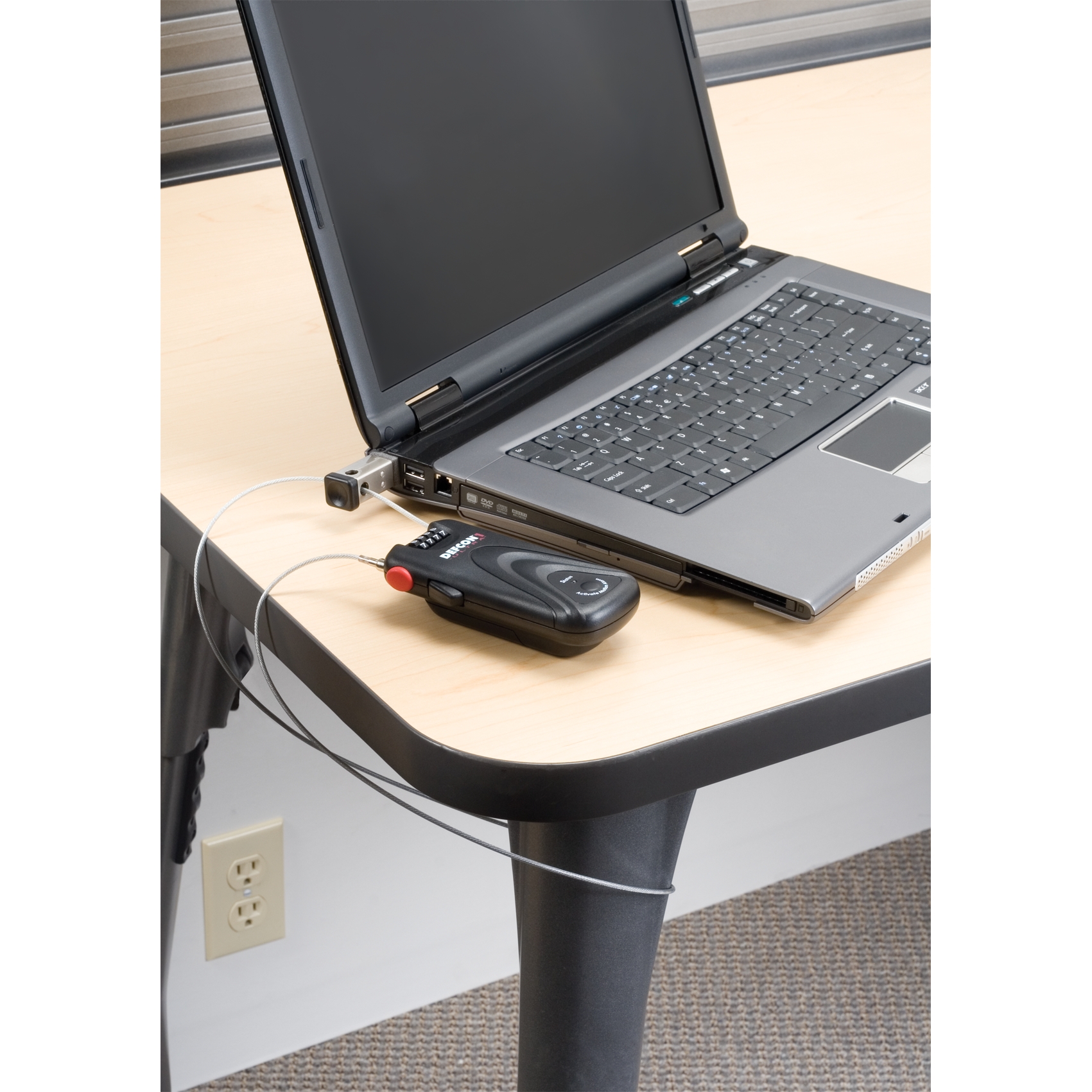 Feature
Alarm is activated when cable is severed or when motion sensor is armed and triggered
Easily attaches to your carrying cases, luggage, or laptops equipped with a security lock slot
LED indicates alarm status
Re-settable 4-digit combination lock- up to one of 10,000 unique combinations available
Retractable steel cable retracts into plastic housing at the press of a button
Lock attaches to your laptop using the rectangular Lock Slot (standard on all laptops); impeding theft and acting as a great deterrent.
Kevlar® reinforced cable offers greater resistance to the more determined thief.
Security mechanism is locked and unlocked using a preset combination.
Customer Review

Product Reviews
No Price History Available