Product Description
Welcome to a new generation of games and entertainment. Where games push the boundaries of realism. And television obeys your every command. Where listening to music while playing a game is a snap. And you can jump from TV to movies to music to a game in an instant. Where your experience is custom tailored to you. And the entertainment you love is all in one place. Welcome to the all-in-one, Xbox One.
The Xbox One "Forza Motorsport 6" Limited Edition Console is a celebration of the 10th anniversary of the critically-acclaimed franchise and the passionate community that has been a part of the landmark racing series for the past decade. Featuring a racing-inspired design that combines iconic sports car styling with custom automotive sound effects, this Limited Edition console is a shining light in your room whether it's on or off.
The Xbox One Limited Edition Forza Motorsport 6 Bundle1 includes:
Custom 1TB Xbox One console
Custom Xbox One wireless controller with 3.5mm headset jack
Forza Motorsport 6 full game download
Tenth Anniversary Car Pack download code
Take the Ultimate Joyride
With more than 450 cars to collect, customize, and race on 26 world-famous environments, Forza 6 is the most comprehensive racing game of its generation. Experience breathtaking graphics at 1080p resolution and 60 frames per second. Wet weather, 3D puddles, and night racing test your driving skills, while 2-player split-screen racing, 24-player races, and realistic Drivatar opponents deliver packed tracks and unrivaled action.
Tenth Anniversary Car Pack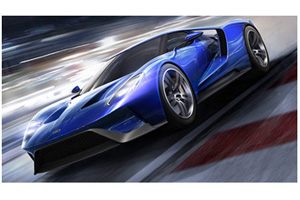 Get access to 10 specially tuned and liveried cars, including the 2008 Aston Martin Team Forza DBS, 2009 Ferrari Team Forza 458 Italia, 2013 McLaren Team Forza P1, 2005 Honda Team Forza NSX-R, and 2012 BMW Team Forza M5.
1TB Custom Console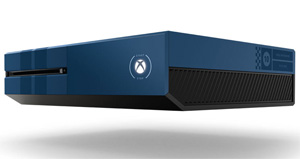 With racing-inspired design and features, the console combines iconic sports car styling with custom automotive sound effects. And with 1TB of storage under the hood, there's more space for your games and media.
Special Edition Wireless Controller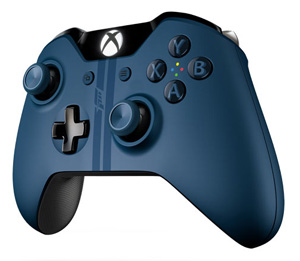 Get greater control and comfort with a rubberized diamond grip. Impulse Triggers deliver high-definition feedback, responsive thumbsticks and enhanced D-pad offer greater precision, and a 3.5mm jack works with any compatible headset. (Impulse Triggers available in supported games.)
Games plus Entertainment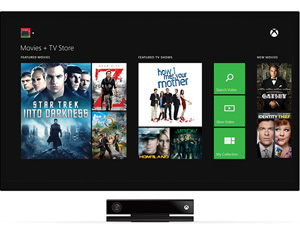 With the best games, TV, movies, music and sports all in one place, you don't have to compromise. Switch instantly from one to another, or enjoy two at once, so you never miss a moment. And talk with family and friends on Skype while watching TV (Kinect sensor required. Supported television tuner or cable/satellite set top box with HDMI output and HDMI cable required. All sold separately).
The Best Games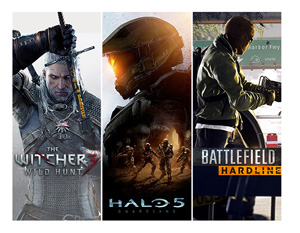 Xbox One was built by gamers, for gamers. The perfect balance of power and performance, Xbox One takes gaming to a whole new level. Stunning realism. Advanced AI that adapts to the way you play. And a new generation of multiplayer that is both smarter and faster. Xbox One is simply the best gaming console ever made by Microsoft.
Do Two Things At Once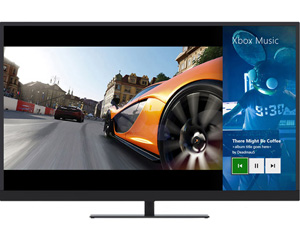 Why choose between two things you love when you can do both at the same time? Xbox One lets you quickly jump from TV to a movie to a game. And then snap them side by side to do two things simultaneously. Music and games. Skype voice calls and live sports. Split your screen, not your time.